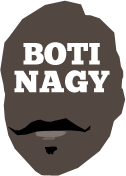 ---
Advertising opportunities available.
Please contact me.
---
In: WNBL — Friday, 1 Feb, 2019
THE 2019 WNBL champion will come from Canberra Capitals and Adelaide Lightning, two of the three most successful clubs in the league's 39-year history, after both dismissed semi final challengers in "straight sets".
In: WNBL — Thursday, 31 Jan, 2019
DOWN 0-1 in the best-of-three semi final series to WNBL championship favourite Canberra, Perth tonight needs to find the missing Lynx from Game 1's 19-point beating.
In: NBL, WNBL — Wednesday, 30 Jan, 2019
FOOD FOR THOUGHT: The WNBL regular season is well-and-truly over and the NBL has rounded the corner and in the straight, so here's who we reckon should be partying come season's end.
In: NBL — Wednesday, 30 Jan, 2019
NBL form fluctuations were so crazy in Make-A-Wish round that only one club held its spot on our weekly rankings, and that was Illawarra at 7.
In: NBL — Tuesday, 29 Jan, 2019
AT his best, Shawn Long definitely is in any conversation about the best big man in the NBL.
In: NBL, NBA — Tuesday, 29 Jan, 2019
FORMER Adelaide 36ers captain and the club's 2018 MVP Mitch Creek today saw almost as much NBA action for Brooklyn Nets at Boston as fellow Aussie and Celtics centre Aron Baynes!
In: NBL — Monday, 28 Jan, 2019
THE post-game behaviour of development player Bijan Johnson to set off a scuffle after Adelaide tonight was thrashed by 23 points by Melbourne, reflected everything that is wrong with the 36ers' in NBL Season 2018-19.
In: WNBL — Sunday, 27 Jan, 2019
MAC Adelaide Lightning today again proved they currently are South Australia's most outstanding sporting team in a national competition, putting themselves within one win of a WNBL Grand Final berth following an emphatic 76-60 road rout of Melbourne Boomers.
In: SA, Misc — Sunday, 27 Jan, 2019
BASKETBALL games on TV from all around the world ... a "One-Stop Shop" for all your hoops viewing needs? And it's free? Sounds like a dream but it's been made reality by an Adelaide computer wiz kid.
In: NBL — Saturday, 26 Jan, 2019
IT'S "Make-A-Wish" round in the NBL and if the Wildcats wished for anything, it was a return to form, a return to the club's DNA – Defence, Not Attack – and whoa did it pay off against an Adelaide team its coach Joey Wright scathingly ripped for its selfish self-destruction.