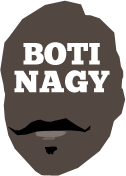 ---
Advertising opportunities available.
Please contact me.
---
In: WNBL — Monday, 3 Dec, 2018
THE CANBERRA Times sure has made its views clear on WNBL officiating over the past few days, without any hint of irony given the capital's justified reputation for hometown cooking.
In: WNBL — Sunday, 2 Dec, 2018
AN exceptional defensive performance by Lauren Nicholson, a super offensive game from Nicole Seekamp, and a succession of important cameos today saw Adelaide close Round 8 of the WNBL season with a gutsy 91-83 win over Canberra.
In: WNBL — Saturday, 1 Dec, 2018
"LIGHTNING beat the odds" is a story title which could have been used 100 times during the WNBL club's storied 25-year history, but it was just as applicable again last night in a gritty 86-80 road win at Dandenong.
In: Boomers & Opals — Friday, 30 Nov, 2018
IT'S official! After belting Iran 76-47 tonight at Margaret Court Arena, Australia is through to the 2019 FIBA World Cup in China, joining France, Czech Republic, Germany, Greece, Lithuania, Nigeria and Tunisia as among the first eight qualifiers.
In: WNBL — Thursday, 29 Nov, 2018
ROUND 8 of the WNBL is particularly big for finals aspirants Townsville, Dandenong and Adelaide, while fourth-placed Bendigo also is under the pump.
In: WNBL — Wednesday, 28 Nov, 2018
DEFENDING WNBL champion Townsville is making its move on the Final Four and can advance that further in Round 8 against Bendigo, but our rankings have barely moved.
In: NBL, WNBL — Tuesday, 27 Nov, 2018
FOOD FOR THOUGHT: The NBL goes into recess for the FIBA World Cup qualifying window this week, and while the clubs take a chance to breathe, regroup and return to the pine, how many of our elite referees will be rostered for WNBL matches?
In: NBL, WNBL — Monday, 26 Nov, 2018
MITCH McCarron made a great case for himself as B.O.T.I. Player of the Week with his match-winning tip-in for Melbourne over Sydney in an NBL thriller.
In: WNBL — Sunday, 25 Nov, 2018
ADELAIDE Basketball's decision to go public today in its "search for investors" while its WNBL MAC Lightning team was fighting out a thriller against Melbourne in Melbourne tells you everything you need to know.
In: NBA — Sunday, 25 Nov, 2018
HONESTLY. What can you say about that? Sadly, the focus from Round 7 of the NBL will not be on more spectacular and out-of-your-seat action but on officials who made farces of several games and impacted the result of a few, too.