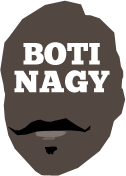 ---
Advertising opportunities available.
Please contact me.
---
In: NBL, NBA — Saturday, 26 Jan, 2019
IT was another huge "Australia Day" in the NBA today with former Adelaide 36ers' NBL captain and 2018 club MVP Mitch Creek elevated into the Brooklyn Nets' team on a 10-day contract.
In: WNBL — Friday, 25 Jan, 2019
THERE's a certain irony in the fact Canberra tonight launches the playoff stage of its WNBL championship campaign against Perth, the other club where complaints were rampant about officiating "home cooking".
In: NBL — Thursday, 24 Jan, 2019
THE NBL's playoff wannabes are reaching the thin end of the wedge and rarely has a rivalry been more relevant than with this round's Perth-Adelaide fixture.
In: NBL, WNBL — Wednesday, 23 Jan, 2019
FOOD FOR THOUGHT: When Casper Ware missed a layup he would score 99 times out of 100, Perth sealed its 13th win of the NBL season and the Wildcats most likely made it back to their 33rd consecutive playoffs appearance.
In: NBL — Wednesday, 23 Jan, 2019
LET'S celebrate NBL Round 15 - and make it a double, according to our resident Dream Team expert Crystal Ball.
In: NBL, WNBL — Tuesday, 22 Jan, 2019
THIS is a major round with playoff ramifications for the NBL but it's all done and dusted in the WNBL and time to turn to finals.
In: WNBL — Sunday, 20 Jan, 2019
TURNING back a 21-point deficit to beat the Lynx in Perth 82-81, Adelaide produced one of its greatest WNBL comebacks but it was costly too, Lauren Nicholson suffering a fractured nose.
In: NBL — Saturday, 19 Jan, 2019
ADELAIDE 36ers this afternoon turned the NBL Final Four heat back onto Perth and Brisbane with an emphatic and comprehensive 119-96 rout, featuring a boards beheading of the Kings in Sydney.
In: NBL — Friday, 18 Jan, 2019
JACK McVeigh showed the way last night for Adelaide as another Joey Wright gamble paid off and the 36ers moved Perth closer to the NBL "red zone" with a convincing 97-84 win at Titanium Security Arena.
In: NBL — Thursday, 17 Jan, 2019
ADELAIDE has made a move and if Perth was intending to, its window well-and-truly shuts this round, turning their NBL clash into a seriously significant fixture.