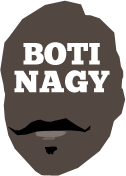 ---
Advertising opportunities available.
Please contact me.
---
In: Boomers & Opals — Saturday, 17 Jul, 2021
AUSTRALIA's most regular Olympics basketball medallist Opals today inflicted a 70-67 wound on Gold Medal-defending USA in a stunning exhibition match in Las Vegas highlighted by Ezi Magbegor's emergence as a genuine star of now.
In: NBA — Saturday, 17 Jul, 2021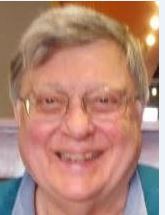 BOB'S CORNER: US correspondent Bob Craven is settling in (like the rest of us) for Game 5 of the NBA Championship Series between Phoenix Suns and Miwaukee Bucks, the best-of-five battle tied at 2-2. But first let's revisit Game 4 where the Bucks had past champs Kareem Abdul Jabbar and Oscar Robertson cheering them from the stands.
In: Boomers & Opals — Friday, 16 Jul, 2021
THEY'VE hardly had much time training together as a unit and still are awaiting three of their main men, and now Bradley Beal has been ruled out. It's hard to know what to make of the Gold Medal-defending USA ahead of the Tokyo Olympics.
In: NBL, Boomers & Opals — Wednesday, 14 Jul, 2021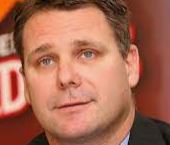 WE wanted a man with a rich Olympic history for this week's Brad&Boti podcast so Brad Rosen and I scoured our records for just the man and found the ideal candidate in Andrew Vlahov. This man was a Boomers' monster and we love this interview because he calls it as he sees it.
In: Boomers & Opals, NBA — Wednesday, 14 Jul, 2021
CHRIS Goulding struck gold today with a magnificent 7-of-7 threes, helping the Boomers sink burgeoning Nigeria 108-69 in an exhibition match, rocking Las Vegas bookies and further exciting prospects of a maiden Olympic medal in Tokyo.
In: Boomers & Opals, NBA — Tuesday, 13 Jul, 2021
FALLING in behind our Olympic flag-bearer Patty Mills, Australia's Boomers today marched straight past the Gold Medal-defending USA 91-83 for a magnificent Games exhibition win in Las Vegas, only the Boomers' second ever success over the sport's standard-bearers.
In: NBA — Monday, 12 Jul, 2021
From BOB CRAVEN, Stateside
THE homestanding Phoenix Suns took the first two games of this year's NBA Finals, but when the series moved to Milwaukee for Game 3, it was the Bucks' turn to dominate.
In: NBL, NBA — Monday, 12 Jul, 2021
THE most successful era in Perth Wildcats' long and prolonged history of NBL success, closes today with the news head coach Trevor Gleeson is stepping down to take up a coaching role in the NBA.
In: Boomers & Opals — Sunday, 11 Jul, 2021
THE irrepressible Patty Mills today pulled out a scorching, high-arching 3-pointer at the buzzer to beat Argentina 87-84 in a Tokyo Olympics exhibition warm-up game in Las Vegas, rookie Boomer Matisse Thybulle the big talking point on top of Ash Barty claiming the Wimbledon women's singles crown.
In: NBA — Saturday, 10 Jul, 2021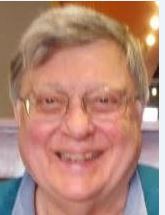 BOB'S CORNER: The NBA has gone conservative on its logo to commemorate the league's 75th season in 2021-22 season and our man in the USA, BOB CRAVEN was there to bring us uptodate on which direction it would be taking. If you're expecting an homage to Kobe Bryant, well, let's see...