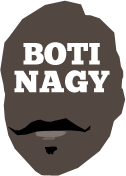 ---
Advertising opportunities available.
Please contact me.
---
In: NBA, SA — Sunday, 2 Jul, 2017
PATTY Mills next month will hit Adelaide as a $50million-man, the author of a children's book series and as perhaps Australia's most popular NBA player.
In: Flashbacks — Saturday, 1 Jul, 2017
*FLASHBACKS, my irregular "lucky dip" where I just reach into my drawers of old Australian basketball stuff and transcribe or post whatever I find for you.*
In: Boomers & Opals — Friday, 30 Jun, 2017
NEW Australian Opals coach Sandy Brondello likes what she sees in her inaugural squad, currently training under her watchful eye in Phoenix, Arizona.
In: NBA, SA — Friday, 30 Jun, 2017
NBA champion and Boomers superstar Patty Mills is coming to Adelaide and you can hear him speak at a special fundraising lunch on Tuesday, August 1.
In: NBL, WNBL, Boomers & Opals, NBA — Thursday, 29 Jun, 2017
SOURCES TELL ME … 4 : OK, as you no doubt realise, that should read "sauces" because this info comes directly from key topsiders, Doctor Worcestershire adding the team's credibility.
In: NBL, NBA — Wednesday, 28 Jun, 2017
BUDDING sports writer NIC FARNAN penned this piece on Adelaide 36ers rookie import TERRANCE FERGUSON midway through the NBL season, and it is worth revisiting now.
In: NBL, NBA — Tuesday, 27 Jun, 2017
RUSSELL Westbrook today claimed the NBA's Most Valuable Player award, carving his own piece of history in the process.
In: NBL — Monday, 26 Jun, 2017
BRENDAN Teys has his tongue firmly in his cheek when he claims he is clearly the most athletic player on the Adelaide 36ers roster, but he's not kidding when he says he loves this team.
In: Flashbacks — Sunday, 25 Jun, 2017
*FLASHBACKS, my irregular "lucky dip" where I just reach into my drawers of old Australian basketball stuff and transcribe or post whatever I find for you.*
In: Flashbacks — Saturday, 24 Jun, 2017
*FLASHBACKS, my irregular "lucky dip" where I just reach into my drawers of old Australian basketball stuff and transcribe or post whatever I find for you.*