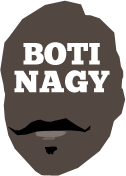 ---
Advertising opportunities available.
Please contact me.
---
In: WNBL — Thursday, 30 Dec, 2021

THE YEAR of WNBL comes to a close in SA with Adelaide Lightning looking terrific, back wearing the state's tri-colours and suddenly, after holding Melbourne to three last quarter points, in first place on the championship ladder. It may be short-lived but it hasn't happened in a while.
In: NBL, WNBL — Tuesday, 28 Dec, 2021

CHRISTMAS IS here so podcast colleague Brad Rosen and I sat down to be nice and naughty - that's the correct order is it not? - going through the controversies of the day (and there's a Hungry Jacks' sized Whopper among them) and also asking the question, what does Anneli Maley have to do to make an Opals squad?
In: NBA — Friday, 24 Dec, 2021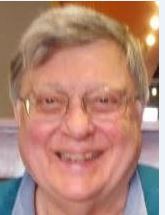 BOB'S CORNER: It's Christmas Eve but USA correspondent BOB CRAVEN has been slaving over a hot laptop to bring you the latest in COVID disruptions to American sports, collating anniversaries, and even taking a look at how Aussies Patty Mills and Josh Giddey are faring in the NBA.
In: NBL — Thursday, 23 Dec, 2021

PERTH Wildcats import Vic Law found guilty of head-butting Brisbane's Deng Deng, suspended for one game but reduced to a $1,000 fine for an early plea is fair enough. But how about a fine for Deng? Surely the NBL's Games Review Panel cannot condone the outright obvious flop he perpetrated to exaggerate Law's moment of ill discipline.
In: NBL — Wednesday, 22 Dec, 2021
PRE-CHRISTMAS you half expect a bit of charity and joy around the place but nope, NBL clubs were merciless with more riptide than yuletide on show in Round 3, records falling all over the place.
In: WNBL, Boomers & Opals — Tuesday, 21 Dec, 2021
AN Independent Hearing Panel comprised of "highly skilled legal counsels" has banned Canberra Caps' WNBL coach and Opals assistant Paul Goriss, along with referee Simon Cosier after finding them in breach of acceptable ethical behaviour following an investigation by Basketball Australia's Integrity Unit.
In: NBL — Monday, 20 Dec, 2021

THERE was an abundance of options from NBL Round 3 for our Team of the Week even though - yes we DO know - the round formally doesn't end until Wednesday's Sydney-Tasmania fixture. But after the way they've performed earlier in this round, short of a 50-point JackJumpers upset, neither team is truly in the running.
In: SA, Misc — Sunday, 19 Dec, 2021
JOE Clarke was a master on the basketball court, a wizard on the footy field and a champion in the boxing ring. As a leader in the vanguard of Aboriginal and Indigenous sportspeople capable of making their mark at the highest levels, his legacy sadly is somewhat underplayed.
In: NBA, SA, Misc — Saturday, 18 Dec, 2021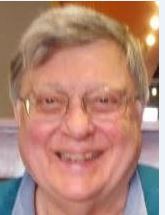 BOB'S CORNER: Our US correspondent Bob Craven has been hard at work this week, compiling notable articles on Boston Celtics star Danny Aine, revisiting our own late, great Lorraine Eiler, the ravages of COVID-19 on US sports, timely anniversaries and so much more.
In: WNBL — Friday, 17 Dec, 2021
ROCKED on the road by crosstown rival Melbourne, defending champion Southside can start WNBL Round 3 by making immediate amends when it hosts the Boomers at Dandenong Stadium.