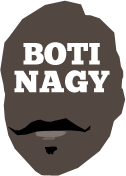 ---
Advertising opportunities available.
Please contact me.
---
In: NBL — Friday, 3 Nov, 2017
MATT Knight's withdrawal from the Perth Wildcats' team for tonight's NBL match with Sydney now must surely raise serious concerns about his playing future and general well-being.
In: NBL, WNBL — Thursday, 2 Nov, 2017
THE critics have been silenced, Sydney is back in business, Melbourne and Illawarra have been put through gruelling trainings - it's exclusively "good news week" in the NBL apparently.
In: WNBL — Wednesday, 1 Nov, 2017
ARGUABLY the WNBL's "match of the round" - MAC Adelaide Lightning hosting surging Dandenong Rangers tomorrow night at The Lighthouse - will tip off at the earlier 7pm timeslot and with a new pricing structure.
In: NBL, WNBL — Wednesday, 1 Nov, 2017
ADELAIDE Basketball - parent company of the NBL's Adelaide 36ers and WNBL's Adelaide Lightning - today revealed its new management following the elevation of Guy Hedderwick to a club Executive Director role.
In: NBL, WNBL, Boomers & Opals, SA, Misc — Wednesday, 1 Nov, 2017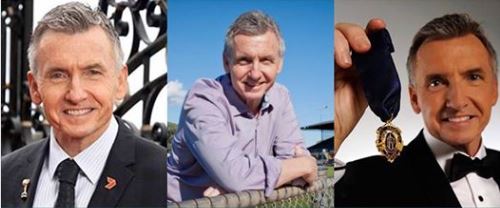 In: NBL, WNBL, Misc — Tuesday, 31 Oct, 2017
THE WNBL is racing towards its massive November double-header in Victoria, a weekend which also will highlight some of the very best in 3X3 action, under the expert auspices of Champions League Basketball.
In: NBL, WNBL — Monday, 30 Oct, 2017
HOW vast has the influence of Brisbane Bullets NBL coach and Boomers head coach Andrej Lemanis been on our elite basketball?
In: NBA — Sunday, 29 Oct, 2017
YOU have to hand it to Oklahoma City Thunder to land in Chicago after a mid-air mishap, then still hand the Bulls a 101-69 NBA rout, with Russell Westbrook completing a record triple-double.
In: Misc — Thursday, 26 Oct, 2017
THE Australian Basketballers Association has joined Charity Bounce to deliver an innovative community program designed to inpire young people.
In: NBL, WNBL — Wednesday, 25 Oct, 2017
THE NBL's Games Review Panelbeaters have cleared Cairns import Michael Carrera to play tomorrow night after all, because the "Tribunal reviewed further vision".