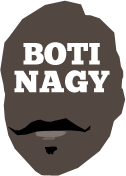 ---
Advertising opportunities available.
Please contact me.
---
In: NBL, NBA — Sunday, 6 Oct, 2019
THE NBA's Utah Jazz today smashed out a 133-81 embarrassment to the Adelaide 36ers, making an utter mockery of cheerleader pregame predictions of an "upset" being on the cards.
In: NBL — Saturday, 5 Oct, 2019
FORGET any commentary Perth will not be hungry enough to go back2back again this NBL season. Chasing another record title - the Wildcats' 10th - makes Trevor Gleeson's crew the team to beat in 2019-20.
In: NBL — Wednesday, 2 Oct, 2019
WHEN 6,366 fans turned up last Friday at Adelaide Entertainment Centre to watch the 36ers in an NBL preseason game, Deshon Taylor's fate was sealed, Jerome Randle's career rejuvenated.
In: Boomers & Opals — Monday, 30 Sep, 2019
MAINTAINING a FIBA Asia Cup tradition begun two years ago by Australia's Kelsey Griffin, Rebecca Allen last night was named in the tournament's All Star Five shortly after a classic Final in which Japan claimed Gold from China in a 71-68 thriller.
In: Boomers & Opals — Sunday, 29 Sep, 2019
CONSISTENTLY beating quality Asian teams such as Japan, China and Korea long has been a challenge for Australia's women, their 3-point deadliness complimented by super-quick drives to the hoop plaguing Opals teams for decades.
In: Flashbacks — Sunday, 29 Sep, 2019
*FLASHBACKS, my irregular "lucky dip" where I just reach into my drawers of old Australian basketball stuff and transcribe or post whatever I find for you.*
In: Boomers & Opals — Saturday, 28 Sep, 2019
DEFENDING FIBA Asia Cup champion Japan tonight dashed Australia's hopes of Gold, winning their semi final 76-64, to send the Opals crashing into the Bronze Medal playoff.
In: NBL — Friday, 27 Sep, 2019
BRILLIANT! The Adelaide 36ers have gambled and won by moving their NBL home games to Adelaide Entertainment Centre, as 6,366 fans - more than their average attendance of 6,100 last season at Titanium Security Arena - tonight supported a preseason fixture against Melbourne United.
In: Boomers & Opals — Friday, 27 Sep, 2019
IT was supposed to be the Gold Medal "revenge" match at this year's FIBA Asia Cup but instead Australia now will meet Japan tomorrow in a semi final after turning Chinese Taipei into tapas and feasting 90-51 in their qualifying match tonight.
In: Boomers & Opals — Thursday, 26 Sep, 2019
AUSTRALIA's Opals will have to take the long route to the FIBA Asia Cup medal round after unexpectedly dropping tonight's clash to China 69-70 in Bengaluru, India.