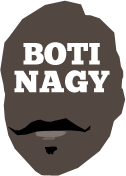 ---
Advertising opportunities available.
Please contact me.
---
In: NBA — Wednesday, 9 May, 2018
THAT'S settled then. The NBA's Western Conference Final will be between its top seeds – Houston Rockets and Golden State Warriors – while LeBron James' Cleveland Cavaliers wait for the Boston Celtics to keep their Eastern Conference appointment.
In: NBL — Monday, 7 May, 2018
SYDNEY Kings small forward, 3-point specialist Todd Blanchfield, may be on the team's roster for 2018-19 but he wants out and the NBL club down the road definitely is interested.
In: NBL — Sunday, 6 May, 2018
ANDREW Bogut has signed for two years with Sydney Kings. Yes. I know you know. That doesn't mean it is no longer the greatest NBL news since the league tipped off in 1979.
In: WNBL, Boomers & Opals, NBA — Saturday, 5 May, 2018
AUSTRALIA's Rio Olympics starting point guard Leilani Mitchell has signed a contract extension with Phoenix Mercury which should see her conclude her WNBA career in Arizona.
In: SA, Misc — Friday, 4 May, 2018
IF you've been wondering why there's been a few odd days lately when there's been no coverage of all the many basketball events occurring worldwide, the truth finally can be revealed.
In: NBA — Thursday, 3 May, 2018
JOE Ingles had an NBA playoff career high and Dante Exum stood tall when it mattered as Utah today levelled its Western Conference semi final with the Rockets 1-1 in Houston.
In: NBL, NBA — Wednesday, 2 May, 2018
ANDREW Bogut's decision to conclude his professional career with the Sydney Kings is a "game-changer" for how the world now will view the NBL, but his on-court presence also must change the game.
In: WNBL — Tuesday, 1 May, 2018
AUSTRALIAN basketball's most famous name - Gaze - will be on the lips of MAC Adelaide Lightning fans next WNBL season with Kate Gaze signing on for 2018-19.
In: NBL — Tuesday, 1 May, 2018
NBL runners-up in 2017-18, the Adelaide 36ers look certain to bring back combo-guard Ramone Moore and a second import, but may keep a third "up their sleeve," just in case.
In: WNBL — Monday, 30 Apr, 2018
MAC Adelaide Lightning have scored their first major recruiting coup with Opals' Commonwealth Games Gold Medal-winner and FIBA Asia Cup Silver Medallist Stephanie Blicavs joining the club for 2018-19.