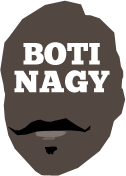 ---
Advertising opportunities available.
Please contact me.
---
In: WNBL — Friday, 11 Oct, 2019
IMPORT Crystal Langhorne debuted with a 20-point, 13-rebound double-double to pace Adelaide to a comfortable 89-79 WNBL win over Sydney Uni at Titanium Security Arena tonight.
In: NBL — Thursday, 10 Oct, 2019
ILLAWARRA Hawks coach Matt Flinn needs to have sorted out his playing rotation or risk another million or so international viewers seeing his NBL outfit humbled in Perth by the defending champion Wildcats.
In: NBL — Tuesday, 8 Oct, 2019
LONGTIME readers here already would know if you score the winning basket, you pretty much have your hands on our weekly Basketball On The Internet Player of the Week award.
In: NBL — Monday, 7 Oct, 2019
THE long-awaited NBL season hasn't disappointed, every game of the first round decided by nine or less points for the first time in league history and most-watched LaMelo Ball pulling together a fine debut for Illawarra.
In: NBL, NBA — Sunday, 6 Oct, 2019
THE NBA's Utah Jazz today smashed out a 133-81 embarrassment to the Adelaide 36ers, making an utter mockery of cheerleader pregame predictions of an "upset" being on the cards.
In: NBL — Saturday, 5 Oct, 2019
FORGET any commentary Perth will not be hungry enough to go back2back again this NBL season. Chasing another record title - the Wildcats' 10th - makes Trevor Gleeson's crew the team to beat in 2019-20.
In: NBL — Wednesday, 2 Oct, 2019
WHEN 6,366 fans turned up last Friday at Adelaide Entertainment Centre to watch the 36ers in an NBL preseason game, Deshon Taylor's fate was sealed, Jerome Randle's career rejuvenated.
In: Boomers & Opals — Monday, 30 Sep, 2019
MAINTAINING a FIBA Asia Cup tradition begun two years ago by Australia's Kelsey Griffin, Rebecca Allen last night was named in the tournament's All Star Five shortly after a classic Final in which Japan claimed Gold from China in a 71-68 thriller.
In: Boomers & Opals — Sunday, 29 Sep, 2019
CONSISTENTLY beating quality Asian teams such as Japan, China and Korea long has been a challenge for Australia's women, their 3-point deadliness complimented by super-quick drives to the hoop plaguing Opals teams for decades.
In: Flashbacks — Sunday, 29 Sep, 2019
*FLASHBACKS, my irregular "lucky dip" where I just reach into my drawers of old Australian basketball stuff and transcribe or post whatever I find for you.*