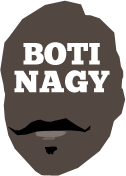 ---
Advertising opportunities available.
Please contact me.
---
In: NBL — Thursday, 14 Jan, 2021
WE couldn't help ourselves so Brad Rosen and I sat down to consider who would come out in front of this historic coming NBL season where flexibility and the ability to cope with adversity will be key ingredients of success.
In: NBL, Boomers & Opals, SA — Wednesday, 13 Jan, 2021
NBL Pocket Podcast is one of the most unique out there and host Joseph Corr was keen to secure all the inside stuff and behind-the-scenes information of my near best-seller "MAHERVELLOUS! The Brett Maher Story" biography.
In: NBL — Tuesday, 12 Jan, 2021
IT'S going to be an NBL season like no other, where resilience and the ability to cope with unforeseen circumstances play as big a role as talent and Xs and Os.
In: NBL — Monday, 11 Jan, 2021
PETER Hooley and I joined Matt McQuade and host Julian Daw on Cluch Radio for its NBL Season 21 preview and we did agree on a few things!
In: NBL — Wednesday, 6 Jan, 2021
IT's almost a redundant waste of time to say COVID-19 has masked virtually every aspect of our lives in uncertainty, but one thing is for sure - Adelaide boasts a viable magnificent NBL venue the league should hurry up and buy.
In: NBL, WNBL, Misc — Tuesday, 5 Jan, 2021
BRAD Rosen took a break from his Christmas shopping to sit down for one last 2020 podcast with me, but it's taken a while to recover and post the thing, so forgive us for being dated. At least we're not quite ready for carbon-dating.
In: NBL, Boomers & Opals, Misc — Sunday, 3 Jan, 2021
AROUND basketball long enough to (erroneously, as it turns out) believe I knew most of its history, Grantley Bernard's collaboration with Lindsay Gaze to produce "GAZE. The Man. The Player. The Coach." is a revelation from start to finish.
In: WNBL — Monday, 14 Dec, 2020
STEPH Talbot's journey to the individual pinnacle of the WNBL was a round-trip started in Kadina more than half a lifetime ago before she made Adelaide Lightning history today.
In: WNBL — Monday, 14 Dec, 2020
ADELAIDE Lightning's versatile guard/forward Stephanie Talbot today created club history when she won the WNBL's Most Valuable Player award.
In: WNBL — Sunday, 13 Dec, 2020
HOME-TEAM Townsville today fired its way into the WNBL semi finals double-chance when it gave Melbourne a 70-64 welt in the last match of the hub regular season.