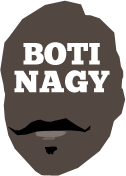 ---
Advertising opportunities available.
Please contact me.
---
In: NBL — Sunday, 22 Oct, 2023

YES, that's the way to set up a victory. Start your best five-man combination, shorten your substitution rotation, make sure players are clear on their roles, play through your strengths and, oh yeah, have your assistant coach stay in the background where he belongs.
In: NBL — Saturday, 21 Oct, 2023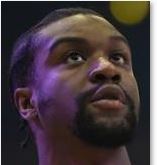 WITH the return of All Star centre Jo Lual-Acuil, Ariel Hukporti staked his strongest claim yet for even more minutes, producing a 21-point, 10-rebound stat line as United cooked the Hawks in Wollongong 101-91.
In: NBL — Friday, 20 Oct, 2023

THE verdict is in. CJ Bruton, Olympic Boomer, six-time champion at three different clubs, long-time knowledgeable assistant, currently is way out of his depth as an NBL coach. Last night's 85-102 home loss to South East Melbourne reinforced a prospect only Illawarra has challenged, that the 36ers are the worst team in the league.
In: NBL — Thursday, 19 Oct, 2023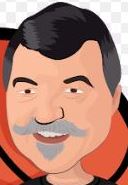 YES, NBL Round 3 was a goodie in terms of some of the results it threw up but some of the games were a bit of a throw-up too and not necessarily of the high standard we have come to expect nor led to believe will be the norm. That's where Brad Rosen remains the voice of reason and me the noise of treason.
In: NBL — Wednesday, 18 Oct, 2023

THE deal is done. Dejan "DJ" Vasiljevic is an Adelaide 36er who could even suit this round as the Sixers look to build on their win over Illawarra and re-ignite a spluttering 2023-24 season.
In: NBL — Tuesday, 17 Oct, 2023
THE spotlight for Round 3 fell on the NBL's two Victorian teams as Perth, Brisbane and Illawarra put their hands up as potential also-rans and seriously lacking in any form of contention for our Team of the Week.
In: NBL — Monday, 16 Oct, 2023

NOT going to pretend for even a millisecond that I'm privvy to anything happening in the life and mind of multiple-Olympian and long-time Boomers and NBA hero Aron Baynes but he clearly was not himself against Cairns and his behaviour was out of character.
In: NBL — Friday, 13 Oct, 2023
Teamwork. Aggression. Smarts. Milton. Altruism. Never-say-die. Integrity. Attitude. Yeah, it spells Tasmania and after the way they dismantled Illawarra last night, the Hawks should look seriously at continuing the club's future in NBL1 East. They were so awful, TV viewers were listening to bed-making stories from the commentary team.
In: NBL — Wednesday, 11 Oct, 2023
YES, the NBL does like to position itself as the No.2 league in the world but Cairns today losing 145-82 to Washington Wizards and New Zealand beaten 106-66 by Portland Trailblazers suggests after the NBA at #1, if we are #2, then perhaps Euroleague is #1a, and Spain #1b and there's quite a few more at 1c, 1d and 1e before we get down to #2.
In: NBL, WNBL — Tuesday, 10 Oct, 2023

MILTON Doyle, already being compared to the NBL's all-time greatest import Leroy Loggins, took Round 2 by the throat, leading Tasmania into performances which made Brad Rosen and I marvel at this week's Brad&Boti podcast. Just how good are these Jackies?