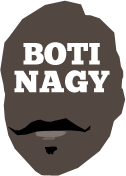 ---
Advertising opportunities available.
Please contact me.
---
Seasons so even, is it time to revisit tables?
Tweet
THE NBL has never been more even - I'm sure we all get that. And the WNBL also is far more than a one-horse race.
The issue maybe worth considering right now is how the two elite competition's championship ladders are constructed.
We know that ultimately, if two (or more) teams tie their win-loss records at the end of the regular season, the ties are split by the results of their season-series.
The issue though is that while the season is in progress, many season-series conclusions are pending all over the place so that cannot be utilised to adjust final standings until the final game is played.
In the interim, ladder positions are determined by winning percentages where, for example, four wins out of five, or 80 per cent success rate, is not better than three wins out of three, or 100 per cent.
No problem, there. That's all well, good and appropriate.
Currently though, to split teams on the same win-loss record, we revert back to the old days of premiership tables where you divide the total number of points a team has scored in its matches to date, with the number of points it has conceded. That gives a secondary percentage which then splits teams.
It just doesn't always accurately reflect competition tightness.
When I was a kid, I had a lot of difficulty understanding the NBA tables and the "GB" category which was so important. Until someone explained it to me.
When you examine this "Games Behind" philosophy, it gives you a more accurate picture of where teams sit in their quest for the summit.
"Games Behind" is how many times you must beat the team on top to get to the top.
It is calculated as every win more the top team has, is half a game and every loss less also is half a game.
With GB in place instead of points percentages, the current NBL table would look like this:
Team Wins Losses Games Behind
Sydney Kings 9 6 -
Brisbane Bullets 7 6 1
Illawarra Hawks 7 7 1.5
Adelaide 36ers* 6 6 1.5
Cairns Taipans * 6 6 1.5
Melbourne United* 6 7 2
Perth Wildcats* 6 7 2
NZ Breakers 6 8 2.5
Using this system, it shows the Breakers, in eighth place, are just 2.5 games out of first.
(*Where teams are tied, they are temporarily split in alphabetical order but effectively are on the same amount of Games Behind.)
This table better demonstrates just how close this NBL season is.
The WNBL table would look like this:
Team Wins Losses Games Behind
Dandenong Rangers 9 3 –
Perth Lynx 8 4 1
Bendigo Spirit* 8 5 1.5
Canberra Capitals* 7 4 1.5
Sydney Flames 6 4 2
Townsville Fire 6 7 3.5
Melbourne Boomers 3 9 6
Adelaide Lightning – 11 8.5
Never been an avid fan of all things US, just for the sake of it. But this style of table would give a clearer indication of where teams sit as the season unwinds.
Just a thought.