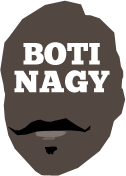 ---
Advertising opportunities available.
Please contact me.
---
Adelaide 36ers in Singapore
Tweet
THE NBL's Adelaide 36ers expect to run into former NBA playmaker Jimmer Fredette when they hit the hardwood in Singapore this week for the 2017 Merlion Cup.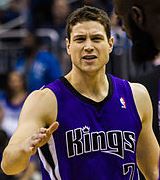 Fredette, 28 and 188cm, logged 235 NBA games with Sacramento, Chicago, New Orleans and New York after a storied college career at Brigham Young University where he was a scoring sensation.
And he didn't cool at all last season in the Chinese Basketball Association where he led the league with 37.6ppg and also was named the CBA's Import-MVP while pacing Yao Ming's Shanghai Sharks outfit.
While the Sixers aren't drawn to face the Sharks in any preliminary round games, the two clubs should cross paths somewhere in the finals series.
Fredette (pictured), was the 2011 National Player of the Year in college basketball, leading all NCAA Division I scoring during his senior season with the BYU Cougars, averaging 28.9ppg.
Taken at 10th by Milwaukee Bucks in the 2011 NBA Draft, he battled to find consistent minutes over five seasons, spending much of 2015–16 in the D-League.
He claimed the D-League All Star Game MVP award before rocking the CBA with the Sharks last season.
Adelaide WILL run into former NBL club and the home team, the Singapore Slingers.
The Slingers made history as the first (and only, so far) Asian team in the NBL when the club joined for the 2006-07 season.
It posted a 13-20 win-loss record, opening its NBL life with a home win over the 36ers.
After their sophomore 2007-08 season, the Slingers left the NBL to compete in the "Singapore Challenge Series", against a range of teams from the Philippines, China, Indonesia, Malaysia, India and Australia, former Sixers' guard Darren Ng becoming a local cult hero.
One of the inaugural teams in the ASEAN Basketball League when it launched in 2009, Singapore plays its home games out of the Merlion Cup venue, the OCBC Arena.
MERLION CUP DRAW
PRELIMINARY ROUNDS
Wed, Sept.20
4.30pm: Shanghai Sharks V Satria Muda Pertamina
6.30pm: Yulon Luxgen Dinos V Singapore Slingers
8.30pm: NLEX-SCTEX V Jeonju KCC Egis
Thurs, Sept.21
4.30pm: Satria Muda Pertamina V Jeonju KCC Egis
6.30pm: Adelaide 36ers V Yulon Luxgen Dinos
8.30pm: Shanghai Sharks V NLEX-SCTEX
Fri, Sept.22
4:30pm: NLEX-SCTEX V Satria Muda Pertamina
6.30pm: Singapore Slingers V Adelaide 36ers
8:30pm: Jeonju KCC Egis V Shanghai Sharks
Sat, Sept.23
2pm: 5th-7th Placing
4pm: Semi Final 1
6pm: Semi Final 2
Sun, Sept.24
1pm: 5th-7th Placing
3pm: 3rd-4th Placing
5pm: Cup Final