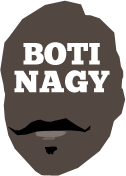 ---
Advertising opportunities available.
Please contact me.
---
Alex, Eian toast of SA ball
Tweet
ALEX Wilson today joined just Tess Madgen and Cayla George (nee Francis) as Halls Medallists at Eastern, while South import Eian Davis claimed the Woollacott Medal.
Both are the highest individual accolades in Basketball SA's Premier League and awarded to the state's "fairest and most brilliant" players.
Davis, 26 and a 185cm guard, incredibly - given South Adelaide's long and storied history - becomes just the club's fourth Woollacott Medallist and its first in 20 years since fellow import scoring guard Ron Nunnelly in 1997.
He also joins namesake Mark Davis (1986-87-88-89-92) and Scott Ninnis (1995), the latter surprisingly the Panthers' only locally produced player to win the coveted medallion.
(It's surprising, with the Panthers' 50-plus years of history and players such as Michael Ahmatt - enshrined in Basketball Australia's Hall of Fame - among South's cavalcade of past stars.)
Davis (pictured) had a monster year, leading the league in points and assists, with 32.8ppg and 7.4apg, and was a weekly human highlight film.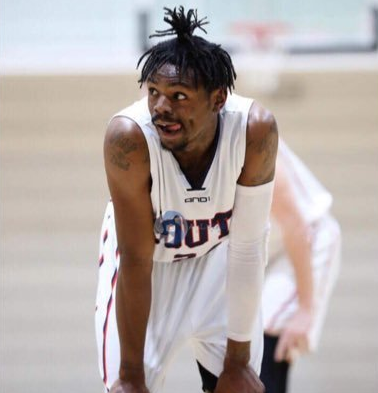 But despite his best efforts, South finished sixth, outside the playoffs quintet on a 9-9 record.
Davis didn't quite "scoop the pool" though, selected in the All Star Five but beaten for the Most Valuable Player award - voted on by peers, the Woollacott determined by game-by-game referees' voting - by West Adelaide's import Darrius "Dee" Oldham.
Oldham had 25 points at 57 percent, six rebounds and three steals as the Bearcats last night won their third straight KO playoff match, eliminating preseason title favourite North Adelaide 93-85 to storm into the Grand Final against defending champion Southern Tigers.
Across the regular season, he averaged 26.4ppg (3rd), 8.3 rpg (6th) and 3.4 assists while shooting free throws at 82.4 per cent.
Oldham (below), 23 and 191cm, played under Adelaide 36ers' NBL coach Joey Wright at the Worldwide Invitational in Las Vegas in 2016 and came highly recommended by the Sixers' mentor.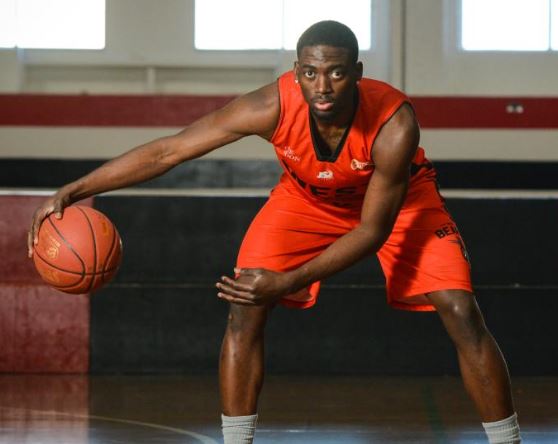 Davis, who clearly was delighted and humbled by his medal success, and Oldham were joined in the All Star Five by Southern Tigers pair Anthony Drmic and Michael Nwelue, the centre role snared by Forestville's Majok Deng.
It was a double celebration for Sturt's Rigoni family with Jacob Rigoni winning the Frank Angove Medal as the highest votegetter under 21 in the Woollacott Medal count, and Paul Rigoni named Coach of the Year.
North Adelaide's Alex Starling was the league's Best Defensive Player.
Wilson's win in the Halls Medal was one for the ages, her peers similarly voting her Most Valuable Player, her All Star Five selection giving her the hat-trick.
The 23-year-old off guard/small forward returned to her junior club at the Mavericks this season after being instrumental in steering Sydney Uni Flames to the 2017 WNBL Championship. Her impact locally was immediate and profound.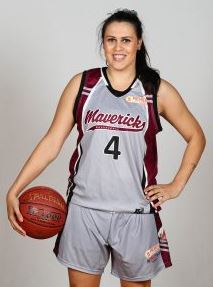 Her win was as predictable as Olivia Thompson's last year, Wilson similarly dominating across the board, averaging 26.8ppg (1st), 11.1rpg (5th), 3.4 assists, leading the league in made 3-pointers (91) at 35 per cent (4th) and 1.8 blocks (2nd).
In an extraordinary performance all through the regular season, she almost singlehandedly kept the Mavericks at or near first place throughout, and had 29 points, 12 rebounds, four assists, a steal and four blocks in their playoff loss to North.
She backed that up with 34 points, 10 rebounds, two assists, two steals and four blocks as Eastern bowed out to Norwood.
The 178cm dynamo joins Madgen (2010) and George (2008) as Eastern's three Halls Medallists and like both, is wearing the green-and-gold representing Australia at the World University Games.
Eastern had further cause for celebration with Nathon Jones named Coach of the Year. Wilson was joined in the All Star Five by Thompson, with Woodville's Ashley Claussen, Norwood's Jess Good and North centre Tayla Corrigan.
Good also collected the Best Defensive Player accolade while Sturt's Sarah Elsworthy was the Merv Harris Medallist as the player under-21 who polled the most Halls Medal votes.
AWARD WINNERS
WOMEN

Halls Medal: Alex Wilson (Eastern Mavericks)
MVP: Alex Wilson (Eastern Mavericks)
Merv Harris Medal: Sarah Elsworthy (Sturt Sabres)
Coach of the Year: Nathon Jones (Eastern Mavericks)
All Star Five: PG Ashley Claussen (Woodville Warriors), SG Alex Wilson (Eastern Mavericks), SF Jessica Good (Norwood Flames), PF Olivia Thompson (Forestville Eagles), C Tayla Corrigan (North Adelaide Rockets)
Best Defensive Player: Jessica Good (Norwood Flames)
Phil Yuill Referee Award: Adam Gillings
MEN
Woollacott Medal: Eian Davis (South Adelaide Panthers)
MVP: Darrius Oldham (West Adelaide Bearcats)
Frank Angove Medal: Jacob Rigoni (Sturt Sabres)
Coach of the Year: Paul Rigoni (Sturt Sabres)
All Star Five: PG Eian Davis (South Adelaide Panthers), SG Darrius Oldham (West Adelaide Bearcats), SF Anthony Drmic (Southern Tigers), PF Michael Nwelue (Southern Tigers), C Majok Deng (Forestville Eagles)
Best Defensive Player: Alex Starling (North Adelaide Rockets)
Phil Yuill Referee Award: Nathan Durant
STATS WINNERS
WOMEN
Pointscorer: Alex Wilson (Eastern) 26.8
Assists: Jess Good (Norwood) 6.3
Rebounds: Olivia Thompson (Forestville) 13.8
Offensive Rebounds: Jennifer Monroe (Woodville) 5.1
Defensive Rebounds: Jess Good (Norwood) 10.5
3-Pt Percentage: Aimee Herriman (Woodville) 41.8
Free Throw Percentage: Denelle Fawcett (Southern) 87.8
Blocks: Jess Good (Norwood) 2.4
MEN
Pointscorer: Eian Davis (South Adelaide) 32.8
Assists: Eian Davis (South Adelaide) 7.4
Rebounds: Alex Starling (North) 12.9
Offensive Rebounds: Michael Nwelue (Southern) 3.6
Defensive Rebounds: Majok Deng (Forestville) 9.4
3-Pt Percentage: Zachary Lovell (Eastern) 43.1
Free Throw Percentage: Darren Ng (Woodville) 91.9
Blocks: Michael Hundley (Eastern) 1.9