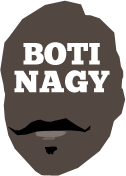 ---
Advertising opportunities available.
Please contact me.
---
Asia Cup: Bronze goal for jade-and-gold Opals
Tweet
GALLANT and gritty to the final siren, Australia still again came up short last night against Japan, losing their Asia Cup semi final 65-67 to set up a Bronze Medal tryst against Korea in Jordan.
The Opals had their chances in the final minute but two missed open 3-point attempts by Lauren Nicholson then understandably made her gun-shy on the last play, it all left as usual to captain Sami Whitcomb who was forced into a bad - and partially blocked - final shot to try salvage the win.
The disorganisation of the last few plays belied what had been a gutsy and committed performance throughout by the Aussies who again followed Whitcomb's incomparable lead as she compiled a stats line of 16 points, seven rebounds, eight assists and three steals.
Damn could we have used her in Tokyo.
Whitcomb this time had plenty of willing accomplices, Lauren Scherf again pressing her claims for FIBA World Cup Opals consideration next year with a 12-point, 15-rebound double in 21 minutes, plus two blocks, a steal and some time on the floor diving after a loose ball.
Darcee Garbin also started on fire but was left languishing on the bench too long, and Jade Melbourne's second quarter introduction provided the Opals with a massive injection of on-court enthusiasm and energy.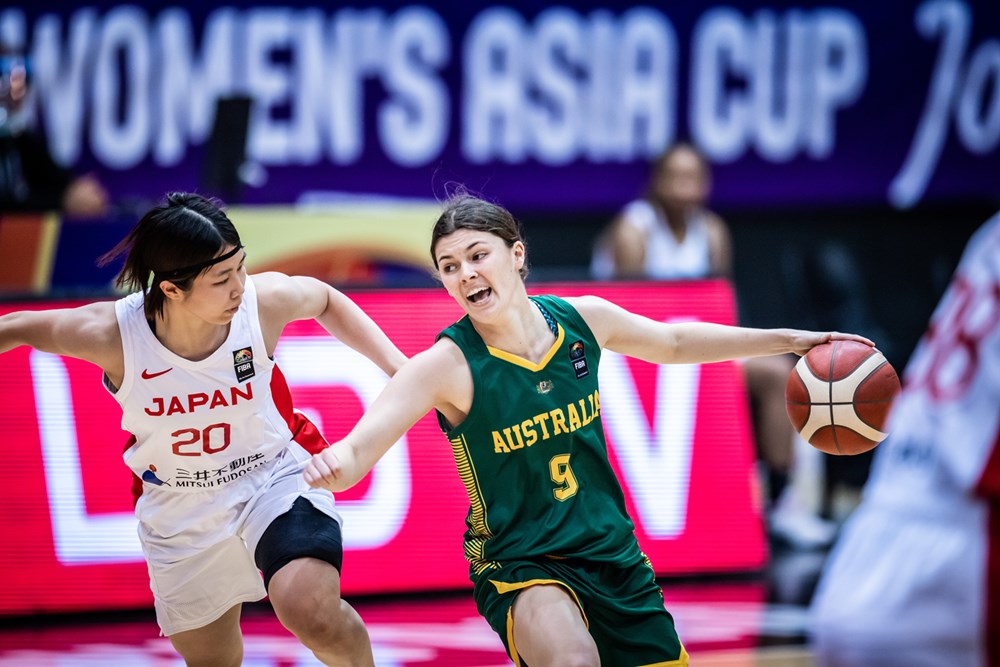 They already were showing plenty but Melbourne (above) came in minutes after joyously celebrating an absolutely wicked no-look pass from Whitcomb to Zitina Aokuso.
Clearly inspired, she immediately snared a defensive rebound, took the ball coast-to-coast and laid in a tough bucket.
Having lost the first quarter 12-20 and only matching Japan for the early going in the second period, the Opals went from green-and-gold to jade-and-gold, hustling tenaciously and controlling the boards.
Keely Froling's basket after dribbling around and through the Japanese defence had the Opals pumped as they seized control of the second quarter, and the game, to go 24-11 and lead the Asia Cup holders 36-31 at halftime.
Abi Wehrung and Kristy Wallace also provided some respite in their minutes as Japan squeezed Australia in the third to draw within two with a period to play.
Reaching into her reserves of courage, Whitcomb produced more sizzling passes and her fading baseline basket for a 60-53 last quarter buffer was the stuff of highlight reel material.
But the signs the Opals were hitting the fatigue wall were apparent in a whopping 23 turnovers as Japan extended its defensive pressure.
An unsportsmanlike foul against Wallace was a legitimate call after she grabbed her opponent's shorts. But, and it is a HUGE but, Wallace was fouled at least four times on the play before the ball was broken loose by her double-teaming defenders.
No call.
In fact the definition of what constitutes what used to be a black-or-white call for a foul these days slunk further into the greying mire as the match wore on, the Opals routinely manhandled and often by multiple players for no officiating sympathy.
Ultimately when the champs hit the front - Saki Hayashi's 5-of-10 threes alone arguably better than the Opals' 6-of-17 as a team - it was going to take a superior effort to salvage the game.
And given the effort the Aussie girls gave - better than anything so far in this tournament - asking for more was simply asking too much.
SEMI FINALS: JAPAN 67 (Hayashi 17, Akaho, Yamamoto 12, Mawuli 11; Hayashi 7 rebs; Mizayaki 9 assts) d AUSTRALIA OPALS 65 (Whitcomb 16, Scherf 12, Froling 10; Scherf 15 rebs; Whitcomb 8 assts). China 93 d Korea 69. CLASSIFICATION (5th & 6th): New Zealand 74 d Chinese Taipei 59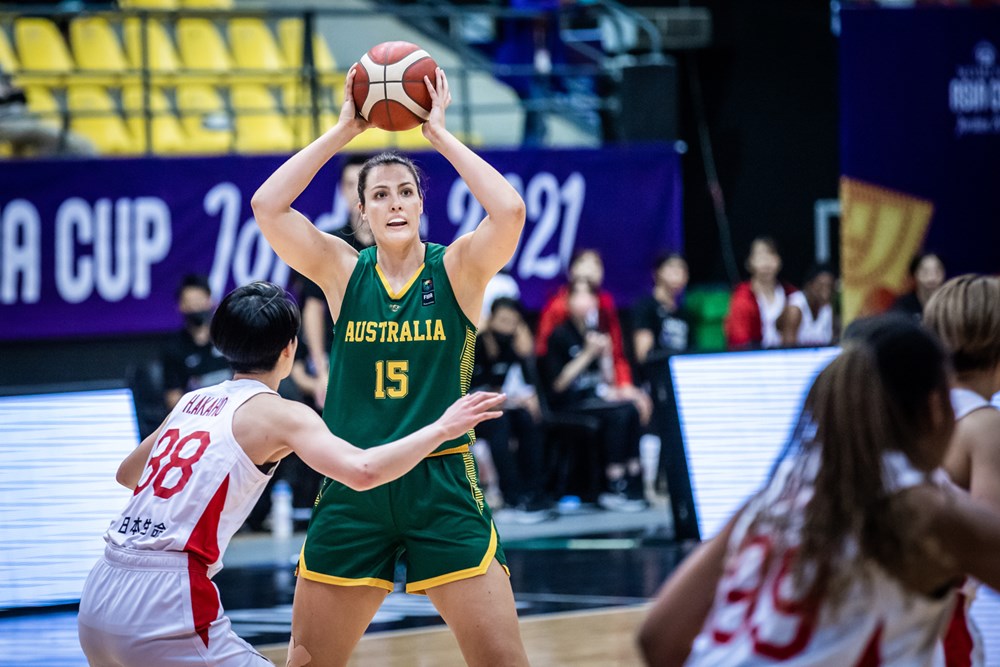 SCHERF'S UP: Lauren Scherf has continued to grow in stature across the Asia Cup.