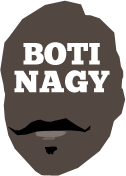 ---
Advertising opportunities available.
Please contact me.
---
At Brad&Boti we have Bevo and he's spilling the beans
Tweet
CONTINUING our new policy of bringing on an entertaining guest to offset the dross served up by Brad Rosen and myself at the Brad&Boti podcast, this week we collared one of Australia's finest coaches and gentlemen, Rob "Bevo" Beveridge to bring us uptodate on what he's been upto of late. And of early. It's our best work to date.
Sure, we know we haven't set the bar that high but trust me, Bevo reveals some very interesting facts about a life in basketball.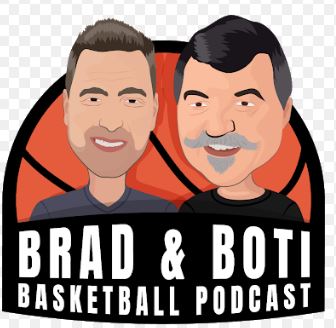 For starters, he's an author now with his tome "WHEN WINNING MATTERS" which he penned while in forced lockdown during the COVID-19 uncertainties of 2020.
Would he coach again in the NBL and what type of club would be his priority?
Why isn't his telephone ringing? (We suspect it's a flat battery issue but Bevo has a differing view.)
And just who is the player he calls "the Mad Chook"?
Are owners-CEOs-GMs having too much say in selecting pro teams, a la the NBA blueprint?
What are Bevo's opinions of Kevin Lisch? Damian Martin? AJ Ogilvy? Andrew Bogut? Brad Newley? What has happened to contemporaries Joey Wright, Paul Henare and Shawn Dennis these days?
We thoroughly enjoyed it, before we turned our attention to the NBL Cup and The Big Show.
Brad and I suspect this might be our best podcast so far so fingers crossed you enjoy it as much as we did.
To hear Bevo and more, click on this link or go to Spotify or Apple Podcasts to find us.