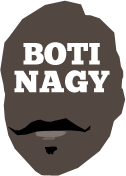 ---
Advertising opportunities available.
Please contact me.
---
Ball in Brizzy's court, W'cats top
Tweet
BRISBANE Bullets tomorrow can determine their own NBL finals fate after Perth tonight all but clinched the regular season championship with a come-from-behind 93-85 win over hapless Adelaide.
The 36ers' loss, after leading by as many as 16 points, closed their regular season record on 14-14, meaning Brisbane, now on 13-14 but with a superior percentage, only has to beat New Zealand to leapfrog Adelaide into a best-of-three semi final showdown with the Wildcats.
Perth's match on Sunday no longer is for top spot as United, shocked and stunned 87-85 by Cairns Taipans yesterday, now have a 17-10 record to the Wildcats' 18-9.
A United win would draw them level on 18-10 but Perth's points percentage is so superior, Melbourne not only has to win but by about 30 points to make up the difference.
That assuredly is highly unlikely, pretty much determining a United v Sydney Kings semi final matchup.
Of course Brisbane, beaten twice from three meetings by New Zealand this season, also is no guarantee for a win tomorrow, the Breakers smashing Illawarra 130-96 in Wellington.
Their 130-point total was the most by any team in the past decade and last done by ... New Zealand, in February, 2009 against the 36ers.
A DECADE on and the Sixers still were finding ways to shoot themselves in the foot, starting like champions in Perth, Daniel Johnson (23 points at 50 percent and 4-of-8 threes, seven rebounds, three assists) leading from the front.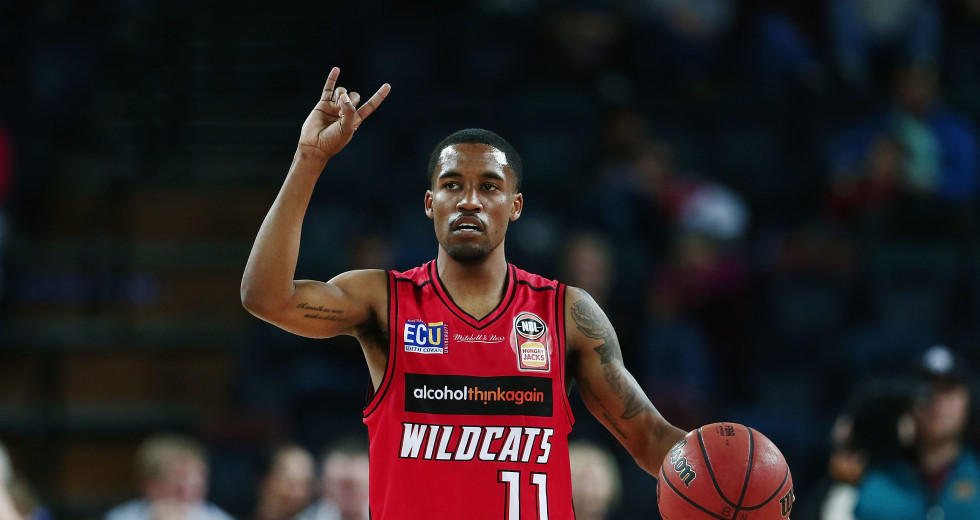 Once Bryce Cotton (29 points at 63 percent, including 5-of-6 threes, three assists and four steals) got going, the Wildcats were on their way back, sparked somewhat by a minor incident between Adelaide's rookie centre Harry Froling and retiring (but never shy) Perth stalwart Greg Hire.
Hire's bones rattled by a Froling screen, he retaliated physically to cop the wrath of the refs but spark his team, down 65-69 with a period to play.
"I'd never condone a player getting an unsportsmanlike foul but that was big for us," Wildcats captain Damian Martin said of Hire's physical reaction.
Sixers coach Joey Wright was less certain it marked a turning point in the contest.
"I thought they were starting to make a run anyway," Wright said. "Cotton had hit a few shots beforehand, Terrico (White) hit a couple of shots.
"We actually capitalised on that (incident) and had a free throw and I think we scored on that possession as well. So I don't think that really had much to do with it."
Perth's 28-16 final quarter had more to do with one team's ability to close out a contest and the other's complete inability to do the same, as it has been unable to all season.
"It's been our problem all year, just stringing a whole game together and that consistency," Sixers captain Daniel Johnson said.
"I think we showed in the first half we can do some damage if we get into the playoffs."
But it now is out of the 36ers' hands and Wright had the simple answer as to what the difference between the two teams was tonight at The Jungle.
"Bryce Cotton," Wright said.
"Bryce is what you try to teach every single basketball player – is to play every single second of every single possession of every single game of every single season.
"Most people don't have the focus to do that. Great players do. That's what makes them great.
"I mean, for the majority of the game, he was a very average player. He doesn't think that. OK?
"So he's watching and he's looking. He's looking where you're going, he's looking how you're guarding him, he's summing you up, he's reading you and he's just waiting.
"He's waiting. He puts hours in at the gym so he knows eventually I'm going to get going. And if he doesn't that game, guess what, it's going to happen next game. And if it doesn't happen in two games, I'd hate to be the team playing him the third game.
"He's what you try to teach young players, is to play every single possession."
Cotton did that while the 36ers in the last quarter committed suicide with four consecutive turnovers - three errant passes and one blatant travel - to lose all control of the momentum.
Now it's a case of watch, wait and pray.
"We just wait and see," Wright said of what lies in store for his disappointing outfit. "There's not much else we can do.
"It's weird. I haven't been in this situation before."
With three years to run on his 36ers contract, speculation is rife if this was Adelaide's last game, it also may have been Wright's last at the helm.
While he says there have been no offers, he also made it clear if an opportunity back in the US was to come his way, he would most likely take it.
* * *
ALEX Loughton opened Cairns' rollicking win over United in Melbourne with a pair of 3-pointers and the Taipans were never headed in their stunning road victory.
It marked the first time in 26 previous games this season Melbourne did not lead at any point, caught in a 40-minute-long game of catchup they never quite negotiated.
Chris Goulding's 22 points led United but Melo Trimble had his way with the reigning champs, scoring 21 points at 50 percent, with nine assists.
The Taipans led by as many as 15 points as they produced arguably their best win of the season, along the way irreparably damaging Melbourne's hopes of a first-place finish.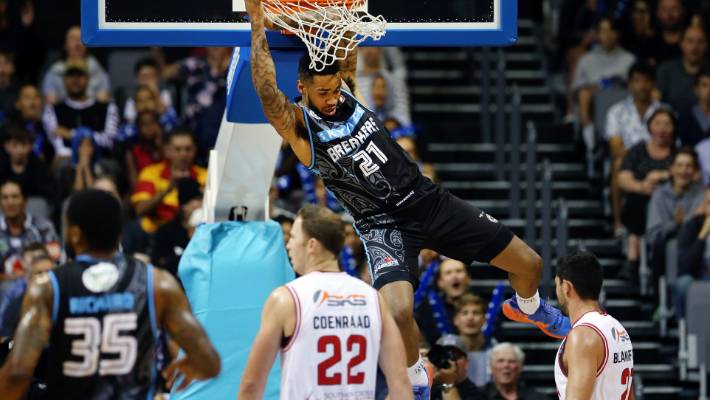 NEW Zealand ended Illawarra's season in dramatic fashion, smashing the Hawks in every quarter but none moreso than in a 34-24 first and a 31-16 third period blitz.
With rampant rumours linking Hawks coach Rob Beveridge to Sydney Kings next season and a fracture in the team after last week's loss in Brisbane, it was rookie Daniel Grida with a career-best 17 points and 4-of-6 threes who tried his best to take something from this final challenge.
The Breakers boasted eight - EIGHT! - players in double figures as Illawarra's defensive road cones slipped quietly into the night and oblivion.
The season's great under-achievers, the 12-15 Breakers hit Brisbane knowing if they beat the Bullets, they would move into fifth place as their percentage (100.5) would likely pip their hosts' (100.7) as a result.
It also would mean Brisbane then must inherit the tag of Season 2018-19's greatest under-achievers.
But with finals at stake, surely this is a game the Bullets will win.
NBL Round 18
NEW ZEALAND BREAKERS 130 (Long 21, Weeks 19, Webster 18, Ili 14, Delany, Moore 12, Wesley, Ngatai 10; Moore 10 rebs; Richards 7 assts) d ILLAWARRA HAWKS 96 (Grida 17, Ogilvy 12, Coenraad, Conklin 11, Blanchfield, Naar 10; White, Coenraad 6 rebs; Nelson, Coenraad 4 assts) at The Rain Check, TSB Arena.
CAIRNS TAIPANS 87 (Trimble 21, Newbill 17, Loughton 14, Hall 10; Loe 10 rebs; Trimble 9 assts) d MELBOURNE UNITED 85 (Goulding 22, Ware 18, McCarron 13, Kennedy 12; Kennedy 8 rebs; 4 with 4 assts) at The UN, Hisense Arena.
PERTH WILDCATS 93 (Cotton 29, White 20, Kay 14; Kay 11 rebs; Martin 9 assts) d ADELAIDE 36ERS 85 (Johnson 23, Drmic 18, Conger 10; Drmic 10 rebs; Sobey 5 assts) at The Jungle, RAC Arena. Perth retain Cattalini Cup. Bryce Cotton wins Paul Rogers Medal.