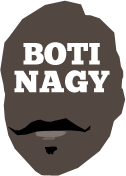 ---
Advertising opportunities available.
Please contact me.
---
Basketball SA Hall of Fame inductees: Boti Nagy
Tweet
WELL this was certainly the most humbling experience in my life as a basketball lover, writer, and aficionado - learning of my own induction into the BASKETBALL SA Hall of Fame within its Class of 2021.
To be honest, I am still coming to terms with the honour but this is neither the time nor the place for any personal observations.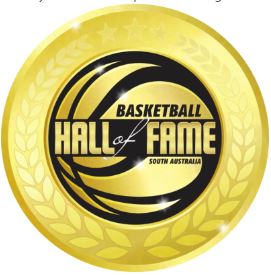 As with my fellow inductees - and I do feel a thrill even typing those words, "fellow inductees" - we will be presented on the night of Friday, July 9 at the Stamford Grand at Glenelg.
Tickets are on sale now and can be purchased via this link.
The induction ceremony will recognise the exceptional service to basketball of the inductees while also acknowledging past Hall of Fame members and those granted automatic BSA Hall of Fame status by virtue of their previous recognition by Basketball Australia.
All of the inductees in the Class of 2021 are unique and showcase the best of basketball in SA across the ages and it is our pleasure here to reprint their back stories.
In this instance, I am greatly thankful and appreciative of the work Basketball SA History Committee duo, John Wright and Trevor Baker, have done in compiling my story.
INDUCTEE - BOTI NAGY
Born into a Hungarian migrant family that fled Europe post-World War II for the better life Australia promised and delivered, Boti Nagy unobtrusively became the best known of the illustrious "Nagy Brothers" who dominated basketball in SA during the 60s and early 70s.
But unlike his award-winning siblings, Boti became more famous (or infamous) as the most driven basketball journalist Australia has seen, even though through his first 16 years as the sport's reporter for The News newspaper, he could only perform those duties in his own time and without pay.
Such was his passion to deliver at least one basketball story in the newspaper every day, that any day when he could not he viewed as a failure.
But the Boti Nagy basketball story does not begin and end with his role in the media and actually covers just about all areas of the sport.
He has been a player, coach, referee, club president, administrator and innovator who was even a playing-coach of Budapest's Under 12s in 1966. Believing that playing the game was an important upgrade on one training a week, he encouraged his teammates to play 3-on-3 basketball each Saturday afternoon after their morning game.
Everyone played and everyone refereed and it was in this competition Boti's match report writing developed. Boti typed weekly match reports on his Remington typewriter and on yellow paper, (including carbon copies for players to share), mimicking the yellow sheet provided for the District competition at Forestville each Thursday night.
Had he "patented" the 3x3 game, he could have made a fortune and it definitely helped his selection for SA as a member of District Under-12 teams which competed against Victoria in Adelaide and Melbourne in 1966 and 1967.
Boti's playing career, which included state representation at the inaugural Australian Under-20 men's championship in Brisbane in 1974, ended prematurely through a knee injury sustained one Thursday night in District basketball at Apollo Stadium. He played three seasons at the District level for Norwood and Adelaide, as well as a season for North Adelaide in the Reserves competition.
As a senior coach, he had the helm of women's teams in the District competition, most notably Adelaide Giants (which became Adelaide Southern Suns) from 1978-1981 inclusive, then competed in the finals in all five years he coached Sturt (1984-88).
He took Norwood Flames into Division 1 and on to the finals in 1990, then coached Adelaide Southern Suns (became Southern Tigers) from 1993-1995 and again in 2000, making finals in 1993 and 2000.
As Sturt's SEABL women's coach from 1986-1988, he took them to interstate finals in 1986 and 1987. In 2019, he returned West Adelaide Bearcats to the Premier League finals.
As a Premier League Assistant Coach with Forestville Eagles in 2001, he helped win a Championship and as assistant at South Adelaide Panthers in 2015, 2016, helped them into the Finals in 2015.
He additionally has coached every Division 1 level of junior basketball, from under-10 to under-23 and took Forestville to Under-14 Nationals in 2006, reaching the semi finals.
He was named Club Coach of the Year (Females) at Forestville in 2006 and at Southern in 2009 and 2010, was a member of the NBL Games Rules Committee in 2000, is a five-time Basketball Australia Hall of Fame nominee and was instrumental in brokering the merger of Adelaide Giants and Southern Districts Cobras clubs to form Adelaide Southern Suns.
As a dedicated basketball writer for News Corp for 43 years, he won multiple awards and is a 10-time Basketball Writer of the Year of the NBL and WNBL.
As an administrator, Boti served as BASA's Development Manager and a member of the BASA Senior Competition Committee, responsible for restructuring of the senior basketball program in SA with the formation of the Australian Basketball Association Central Conference competition.
He also was responsible for the formation of a country league, the Southern Conference Big 8 (originally Big 6) which featured teams from Mannum (Adelaide River Redbacks), Murray Bridge, Eastern Hills, Port Pirie, Port Augusta, Whyalla, Millicent and Riverland.
Best known though as Australia's premier basketball writer and a custodian of the sport's rich history, Boti was notable for always calling it as he saw it and as equally a champion for promotion of the women's game as much as the men's.
Inheriting the role from contributing writer and Hall of Famer Frank Angove, Boti's goal was to have basketball viewed as a major sport and for his weekly "Around the NBL" column to be sought as highly as Frank's original "Basket Hanging" column was in Saturday editions of The News.
Boti's 1989 book "High Flyers-Women's Basketball in Australia" brought the women's game into sharp focus and in 2008 he penned the Brett Maher biography "Mahervellous: The Brett Maher Story."
As the only writer to witness the birth (and demise) of every NBL and WNBL team, he inhabits a unique position in our game.
His induction into the Basketball SA Hall of Fame is worthy recognition of his contribution to basketball.