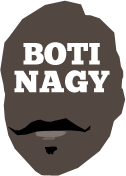 ---
Advertising opportunities available.
Please contact me.
---
Bob's Corner: Foreigners now 'rule' the NBA
Tweet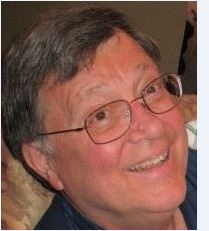 BOB'S CORNER: US correspondent BOB CRAVEN, reporting in for your Easter weekend read, reports that the "overseas invasion" of the NBA now has reached a pandemic state, with no American-born players even being mentioned among the top three contenders for the league's annual MVP award.
IF anyone ever needed evidence that the NBA is truly a global league now, just check out the results of recent MVP awards, and how things might end up this season.
The voting is already in for this year but results will not be announced for a little bit yet. So, nobody knows for certain yet, but this much is almost certainly known: it will be an international player.
The concensus is that this year's MVP will either be the Denver Nuggets' big Serb, Nikola Jokic, Cameroon's Joel Embiid of the Sixers, or Giannis Antetokounmpo of Greece and the Milwaukee Bucks.
Whoever wins, it will be the fourth consecutive season in which the winner will not have been born in the US—something that's never happened before.
And regardless of whatever order they finish in, it will be the first time in NBA history that the top three vote-getters will be foreign.
Jokic is the reigning MVP and he's had a brilliant season, averaging 27 points, 14 rebounds and just under eight assists per game. Nobody ever has finished a season with those numbers, so he could easily go back-to-back.
Embiid won the scoring title, averaging 30.6 points and almost 12 rebounds. Throw in four assists per game, and he finished with averages not seen Bob MacAdoo 46 years ago.
Antetokounmpo's final numbers were 29.9 points, 11.6 rebounds and 5.8 assists per game. Numbers that are almost the same as his MVP season two years ago, right down to the 55.3 per cent field goal rate.
Nobody has averaged that many points, rebounds and assists since some guy named Wilt Chamberlain 56 years ago.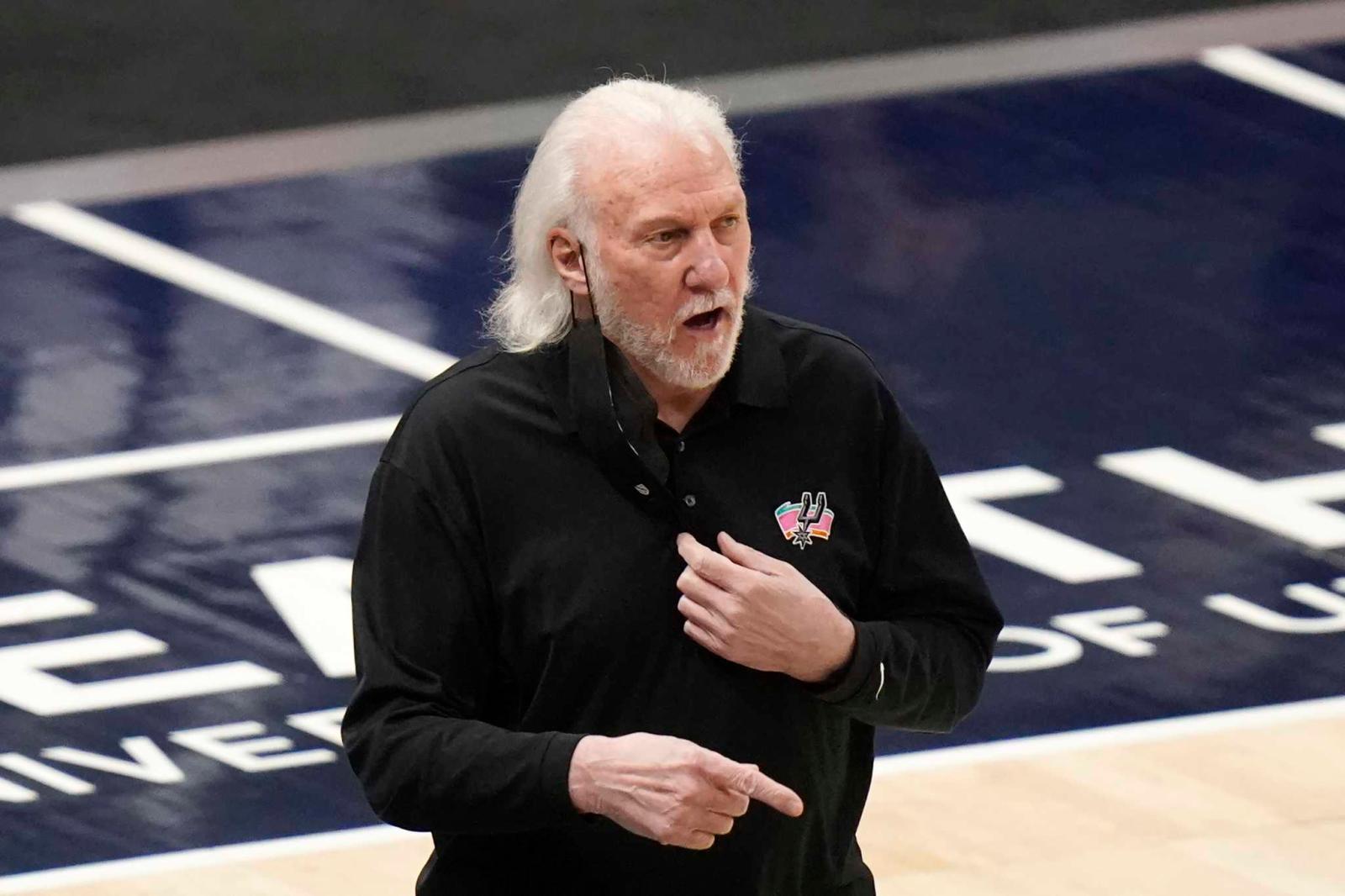 THE New Orleans Pelicans eliminated the San Antonio Spurs in a playoff play-in game.
Almost as soon as the final whistle sounded, social media and the professional media started a chorus of commentary on whether that would have been San Antonio coach Gregg Popovich's last game.
He was asked that very question during the post-game press conference, but he refused to discuss it. Coach Pop is 73 and has been the coach of the Spurs for 27 seasons.
HERE'S's a little something I forgot to include in my recent note about Matisse Thybulle and the Sixers playing Toronto in the initial round of the NBA playoffs.
On Sunday, once the Sixers had clinched the #4 seed, which matched them up against the #5 seed Raptors, Thybulle talked a bit to the media about the background of him not being fully vaccinated for the Covid virus and, thus, why he won't be playing for his team in their Games in Canada.
This could really affect their chances against Toronto, as he is such a disrupter on defense, that he could directly affect a game's outcome.
He explained that he "was raised in a holistic household … we grew up with Chinese medicine and naturopathic doctors … I felt like I had a solid foundation of medical resources that could serve me beyond what the vaccine could do for me … "
Thybulle did get the first vaccine shot, but didn't feel he needed to get any more after that. You might also remember some time ago that the Thybulle family lived here in Seattle, where Matisse went to high school and then was a star at the U. of Washington.
His mum was a naturopathic doctor who died of leukemia during his final year of high school.
THE NBA "Quote of the Week": Lakers centre Anthony Davis to reporters on his team's problems this season: "We had more starting lineups than wins."
He had to be at least partially right on this, as the lack of consistent lineups, plus injuries to LeBron James, caused the Lakers to miss the playoffs this year and caused their head coach to be fired.
The overall winner for basketball quote of the week goes to Janice Hough of LeftCoastSportsBabe.com, a popular sporting blog site: "There are relationships that don't last as long as the last two minutes of a (really) close college basketball game."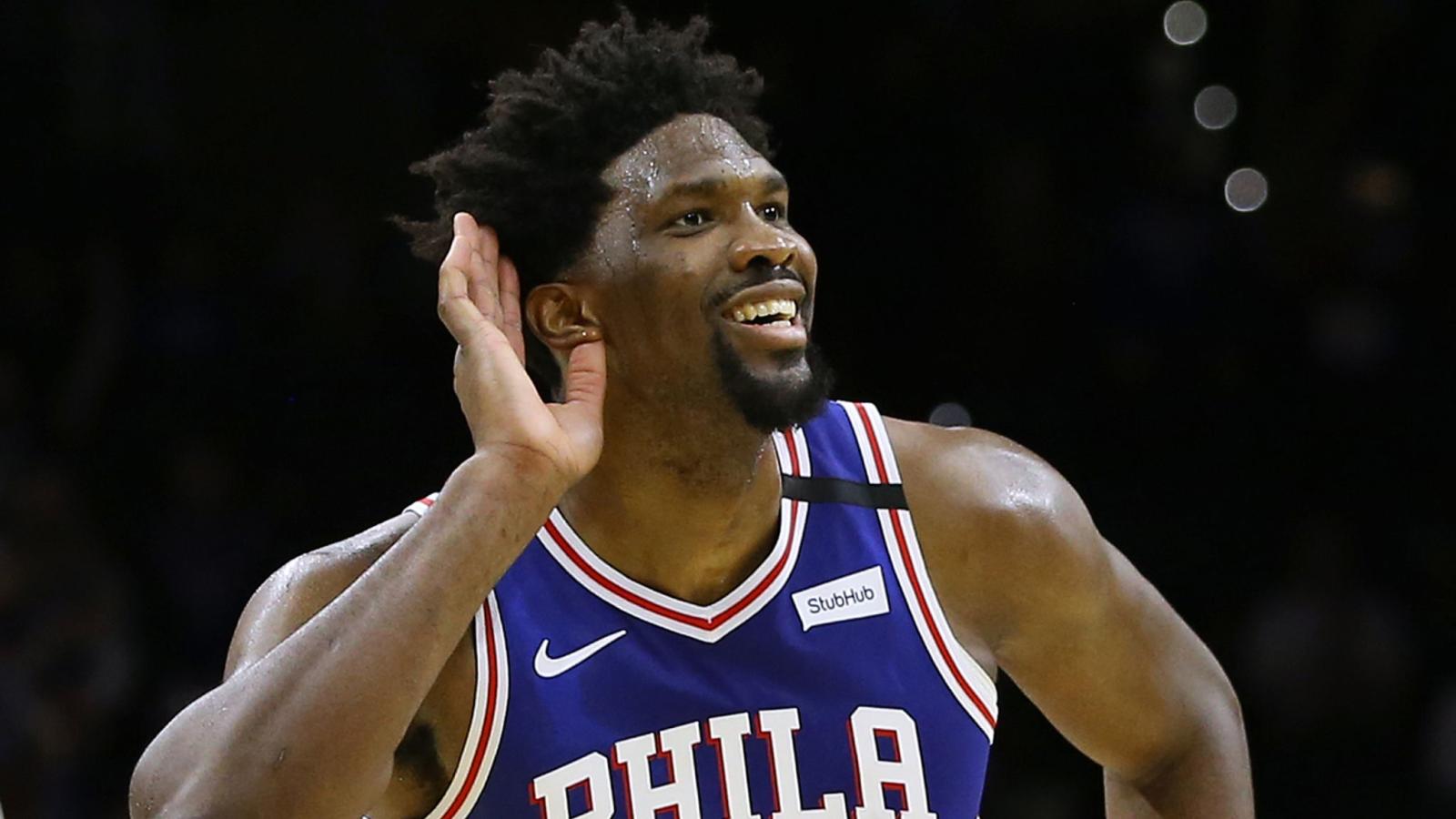 CENTRE Joel Embiid made a late-season statement in his last game of the regular season for him to be named the league's MVP.
In a 133-120 win over the Indiana Pacers, he went 14-of-17 from the field, including 2-of-2 from beyond the arc, and scored 41 points while adding 20 rebounds. It was the first time this season an NBA player had a 40-20 game, and the third time in Embiid's career—all three against the Pacers.
It was a historic season for Embiid, as he becomes the first international player to win a scoring title and the first centre since Shaq did it with the Lakers in the 1999-2000 season.
LAST Sunday was the end of the NBA's regular season, after 174 days and the use of more players than any NBA season in history.
Thanks to the Covid pandemic and the challenges of playing through that, playoff-positioning went right down to the final minute or two of the season. Now, the postseason is finally here, and the interest and pressure start ratcheting up.
The playoff format is no longer as simple as in the past - no more 1st vs 8th, 2nd vs 7th, and so on. With two extra teams in each Conference qualifying for the playoffs, and with multiple play-in games involving them and others, we won't get to the final eight teams in each conference until this weekend.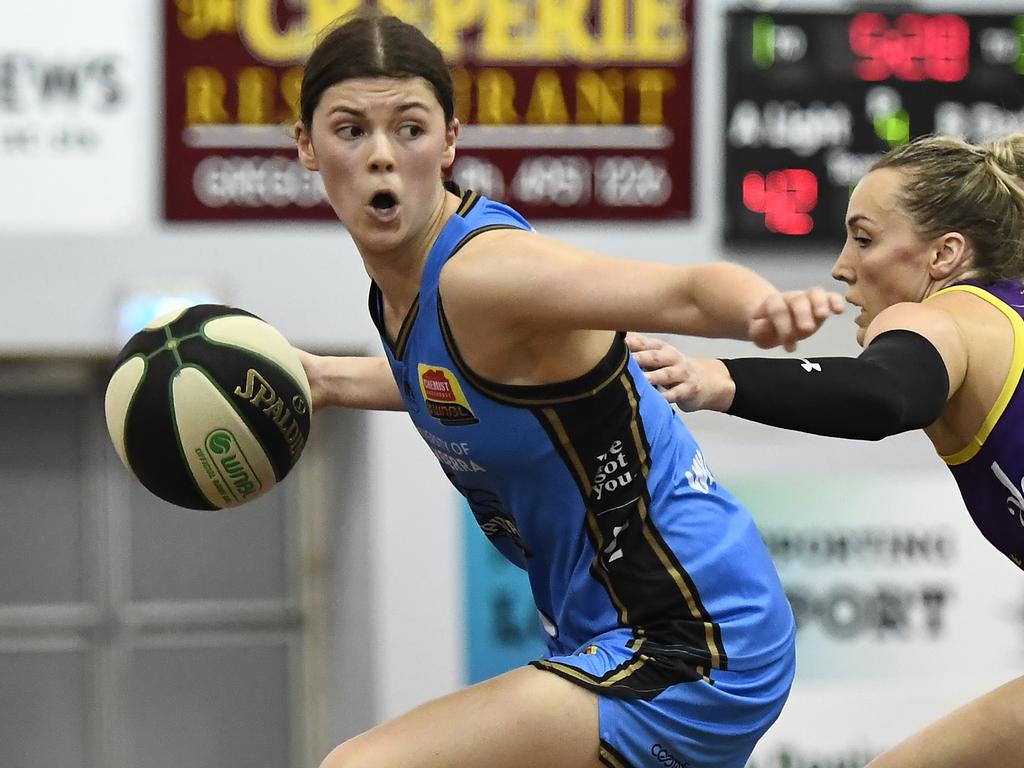 AS I'm sure you all probably know by now, our Seattle Storm selected Aussie teenager, Jade Melbourne, a 178cm guard with the 33rd pick of the annual amateur draft—she played the last two seasons with the Canberra Capitals in the WNBL.
Melbourne would join two fellow Aussies with the Storm: Ezi Magbegor and Steph Talbot. The thinking here is that, like Magbegor before her, she may not play with the Storm right away, but will stay overseas to gain at least another year of experience before coming to Seattle.
Another Aussie, Perth's Amy Atwell, a 183cm forward who recently graduated from the University of Hawaii, was selected by the LA Sparks with the 28th pick in the draft.
FORMER NBA All-Star and USA Olympian, Kevin Love, came off the bench to lead the Cleveland Cavaliers to a playoff-clinching win.
In only 15 minutes of playing time, he scored 32 points, including 8-of-11 from deep, and grabbed 10 rebounds, leading the Cavs in both categories.
If you average that out over a full 48-minute game, he'd have scored 102.4 points and collected 32 rebounds.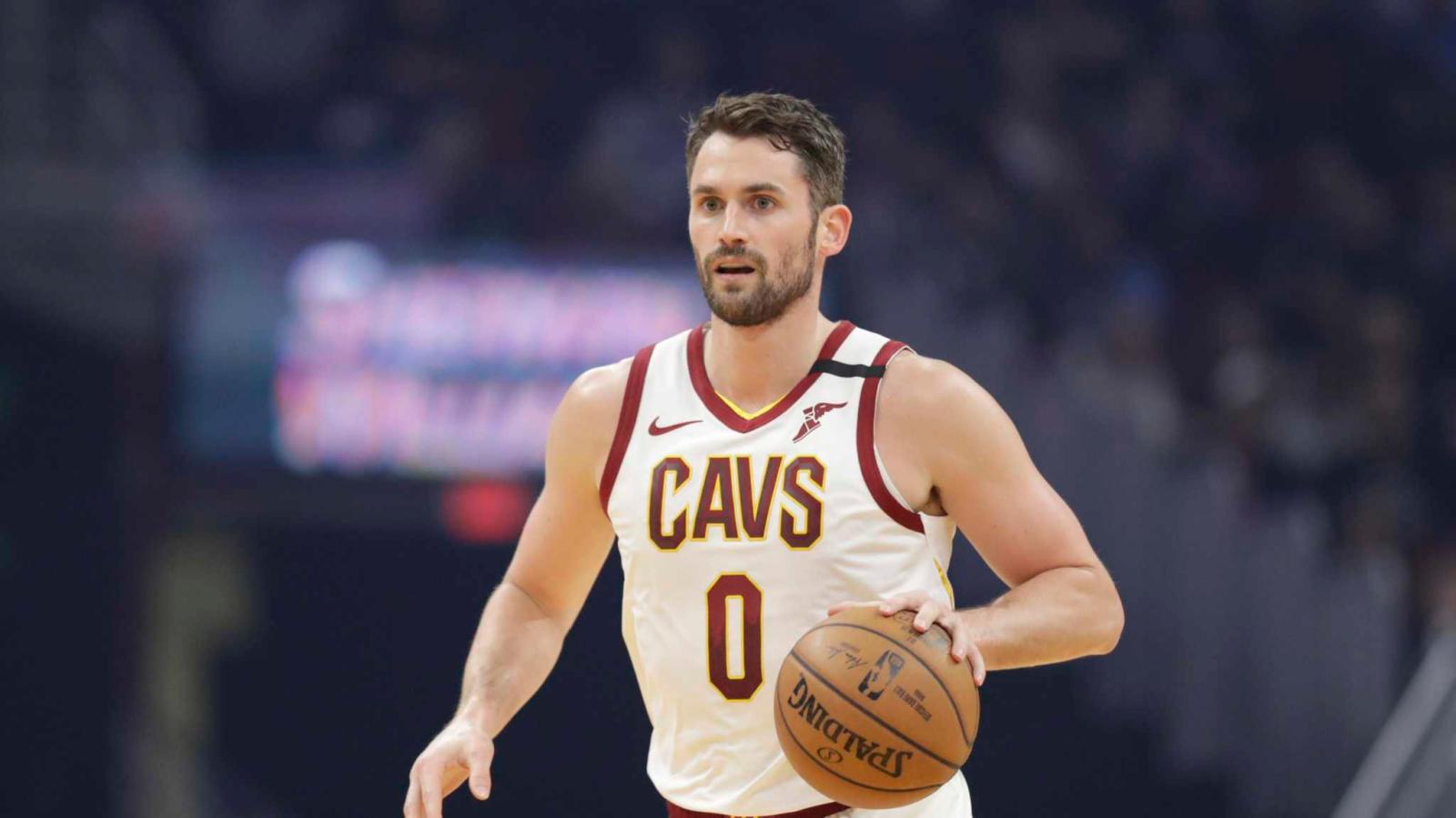 PERSONAL NOTE: I overlapped for a year with Stan Love, Kevin's dad, while at the U. of Oregon.
Stan was a 206cm post player at Oregon and later played for 5 years in the ABA/NBA, and he was the all-time career scoring leader for Oregon when he graduated. Stan's older brother is Mike Love, the lead singer of "The Beach Boys".
Kevin holds the all-time career scoring record for high school players in Oregon.
A VERY interesting and historic anniversary this week, on April 13:
1957—The Boston Celtics capture their first NBA championship, as rookie Tommy Heinsohn scores 37 points and grabs 23 rebounds in a 125-123 double OT Game 7 victory over the St. Louis Hawks and Bob Pettit, who led them with 39 points and 19 rebounds.
Fellow Celtics rookie, Bill Russell, scores 19 points and pulls down a game-high 32 rebounds. Russell wins an NCAA title, an Olympic gold medal, and an NBA championship in the space off 13 months.