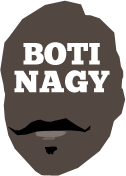 ---
Advertising opportunities available.
Please contact me.
---
Bob's Corner: Zags zigged
Tweet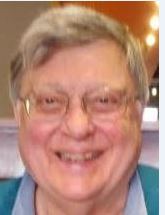 BOB'S CORNER: Our US correspondent BOB CRAVEN (left) had his fingers and toes crossed Gonzaga would complete its NCAA campaign undefeated but come the Final of the tournament and Baylor University prevailed 86-70, costing the Zags a shot at recreating history.
THE tiny private Jesuit school, Gonzaga U., which is based here in Washington State in Spokane (about a five-hour drive east of here in Seattle), was going for the first undefeated D-I season since Indiana U., coached by Bobby Knight, did it in 1976.
Gonzaga is the fourth team since then to go into the Final Four undefeated. Only one of the previous three had made it to the final game (Indiana State with Larry Bird in 1979, where they lost to Michigan State and Earvin "Magic" Johnson).
Gonzaga was blowing people away all season (only one victory by less than double digits)—until their semifinal game against Pac-12 Conference rival, UCLA.
The Bruins had only been a #11 seed going into the Tourney, and Gonzaga had defeated them easily in two previous games this season in conference play.
Gonzaga was also trying to run the table on being #1 this year—they've been #1 ranked since the very first preseason poll and stayed there all year.
Baylor U. from Texas was the consensus #2 all year and we'd all been hoping that the two would meet in championship game, which they did.
Gonzaga had their first really tight game all year, although they were in control almost all the way—until the very end, as they shot poorly (very unusual for them) from 3-point range.
UCLA, on the other hand, played very well and shot better than usual from long range. The game went into OT and immediately Gonzaga jumped ahead with their post man making three straight buckets.
But they let UCLA back into the game and they managed to tie it up in the last few seconds.
I will digress slightly here and say that I didn't think any Final Four game could ever top the 1992 semifinal game between Duke and Kentucky for end-of-the-game drama.
In that game, with 3.3 seconds remaining, Duke's Grant Hill threw an in-bounds pass all the way to the top of the key at the other end. Teammate Christian Laettner jumped up, grabbed the pass, turned around and shot it from there with 1.1 seconds on the clock. Shot goes in, game over.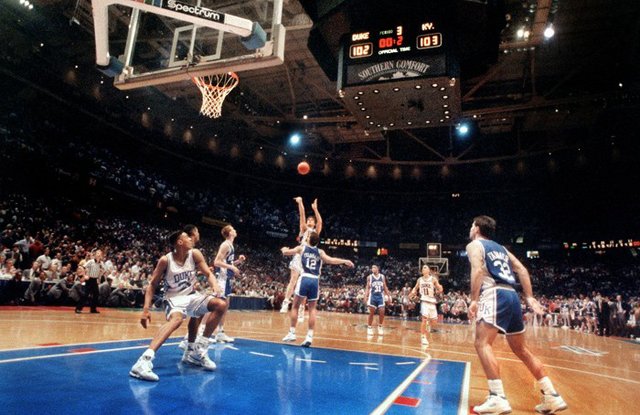 Well in the semifinal, with the score tied and about five seconds left, Gonzaga in-bounded it to their point guard up the right side at about the top of the key extended.
He took it on the run, got just across mid-court about a step and a half, and then launched the prayer from about 40-feet away (about 36 metres).
The bank was open and the shot went straight in off the glass with the buzzer sounding while the ball was in the air. Gonzaga wins 93-90. Just unbelievable.
However, the fairytale Final finish stayed incomplete.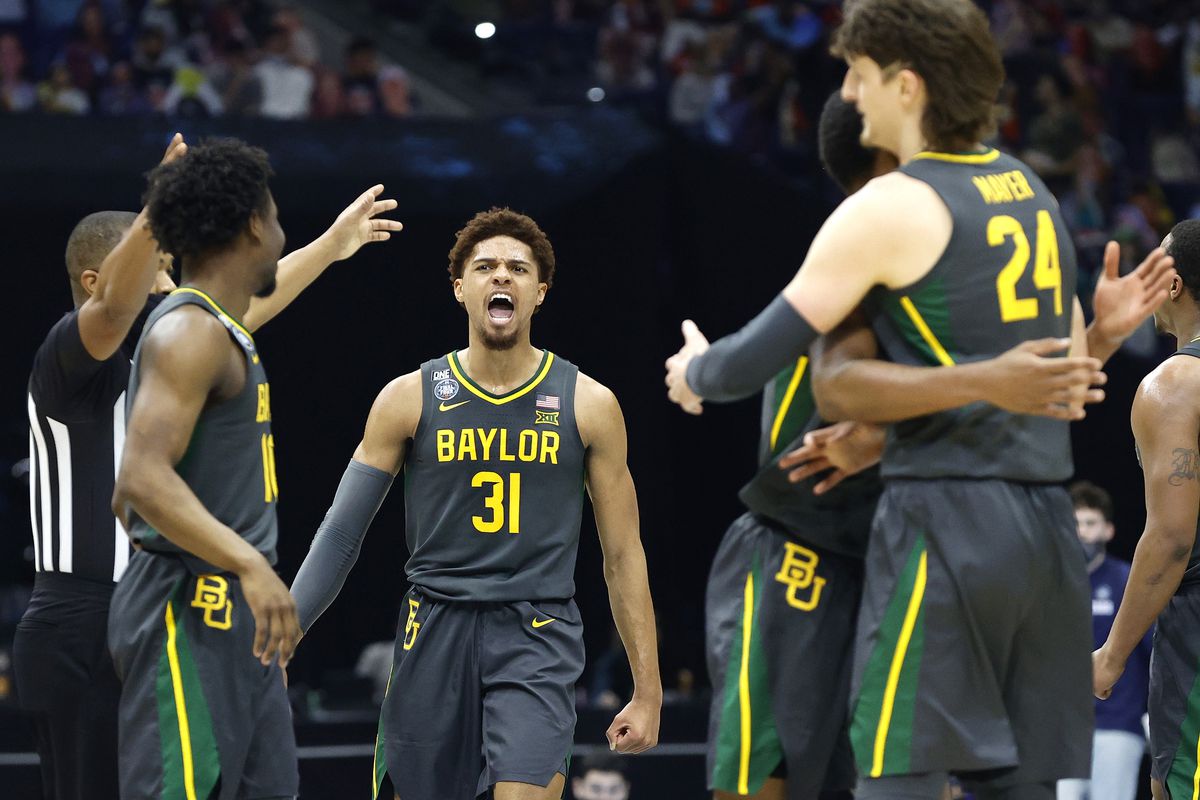 Here's a few more anniversaries of hoops tidbits that have taken place over the last several days:
But first, a bonus non-hoops anniversary for those of you in the Commonwealth countries who play or are fans of rugby union:
1871—150 years ago this past week, the very first rugby union international match took place in Scotland. The final score was Scotland 1, England 0. Obviously, the rules on scoring (as well as the game itself, I presume) were very different back then.
Basketball anniversaries this past week:
1939—And this one is near and dear to my heart: My alma mater, the University of Oregon Ducks, won the very first NCAA basketball champion, defeating Ohio State U. 46-33.
They used an unusual style known as the "fast break" (very different style than that used now), but much different than the "set it up and run some half court until someone throws up a long set shot" kind of offence that most places used.
That style was mostly unknown to the schools and the media at that time, and after that win, the Oregon coach, Howard Hobson, had a steady stream of visiting coaches and media outlets hounding him for details of this new system.
The Ducks also had the advantage of being about the tallest team (tallest front line, really) in the country at that time—their three frontcourt players measured 194cm, 196cm and 204cm.
1945 and 1946—Oklahoma A&M U. (now known as Oklahoma State U.) won back-to-back NCAA championships. They were led by the first real basketball star who was 7'0" tall (213cm), Bob Kurland.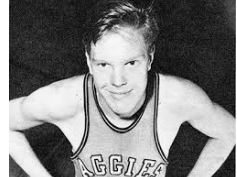 He generally is considered the first college/university player to dunk a basketball in a regular game.
He is also the reason we have a goal-tending rule, as he was known frequently to place himself around or under the basket and, when an opponent's shot went up, he would try to either catch it or bat it away as the shot neared the basket.
This was a few years before the NBA and pro basketball started and he never went into the NBA. The only outlet back then for players after completing college was to join an AAU (Amateur Athletic Union) team.
These teams were sponsored by companies and businesses, the best of whom would recruit good players out of college by offering them good jobs.
They had their own national championships and Kurland joined the Phillips 66ers, sponsored by the Phillips Oil Company. He led them to three national AAU titles in six years, then retired and became a sales executive for them.
Since AAU players were still considered amateurs, Kurland led the US Olympic team to Gold Medals in both the 1948 and 1952 Olympic Games, and he was the US flag bearer in Helsinki in '52.
He was still with us until a few years ago, passing on at 88 in 2013.
1972—The Stilt's last professional game. (That's Wilt Chamberlain, below)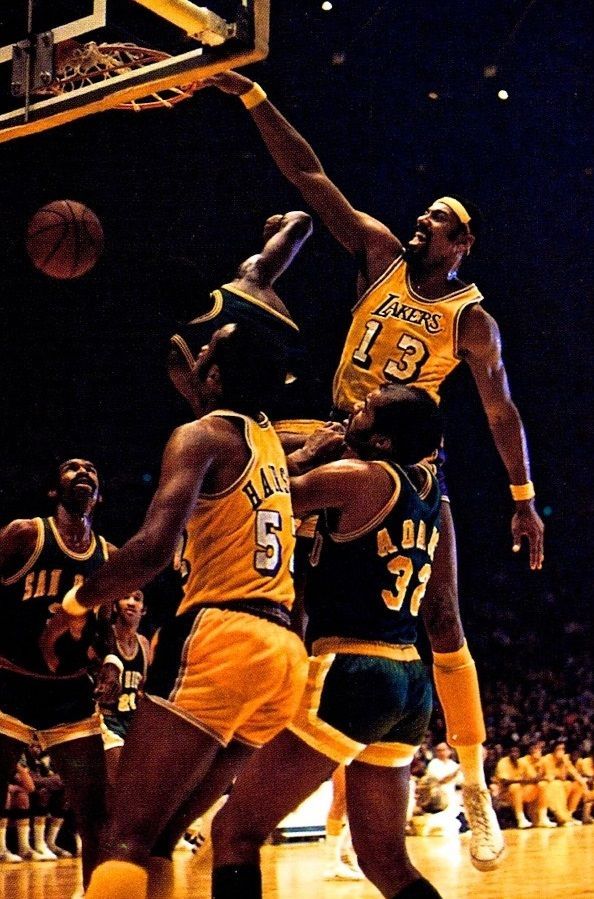 1976—Indiana U., coached by Bobby Knight, defeated Michigan to win the NCAA basketball championship. They were the last team to finish a season undefeated.
This was also the first time two teams from the same conference (Big Ten) met for the title.
Finally, despite not being the greatest fan of Russell Westbrook and the way he often seems to play for stats, but recently he had a game that was notable.
In leading his Washington Wizards to a win over the Indiana Pacers, he had a remarkable triple double with 35 points, 14 rebounds and 21 assists.
It was the first triple-double in NBA history where a player had at least 35 points and at least 20 assists.
It was also only the third game ever where a player had a triple-double with at least 35 points, 10 rebounds and 20 assists.
The other two were by Oscar Robertson in 1961 (60 years ago!!!) and Magic in 1988.