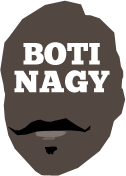 ---
Advertising opportunities available.
Please contact me.
---
Boom times: WNBL Round 14 Preview
Tweet
MELBOURNE Boomers tackle the challenge of the dreaded "Doomsday Double" in this penultimate WNBL regular season round, but with more Opals squad members than either Perth or Adelaide.
Jenna O'Hea, Cayla George, Stephanie Talbot and Ezi Magbegor of Australia's Silver Medal-winning team at last year's FIBA World Cup, all return in the 27-player squad announced by Basketball Australia today ahead of the FIBA Asia Cup this year in September.
The Melbourne quartet was unlucky not to be joined by shooting guard Maddie Garrick, Canberra with five reps boasting the biggest Opals squad contingent.
No surprise it is leading the WNBL then, with naturalised duo Kelsey Griffin and Leilani Mitchell, Marianna Tolo, Lauren Scherf and the injured Kristy Wallace.
Bendigo Spirit is the only club not represented, and Nadeen Payne in particular probably could feel hard done-by, given her season.
Opals coach Sandy Brondello has been watching WNBL fixtures and was true to her word in acknowledging the much-improved play of Lauren Nicholson (Adelaide) and Bec Cole (Dandenong) by including them.
Nicholson is the WNBL's Best Defender and Cole has had an AllStar Five season.
The elevation of Darcee Garbin (Townsville) continues and Tahlia Tupaea (Sydney) also has been recognised.
Injured Alex Bunton (Sydney), Alex Wilson (Sydney) and Kristy Wallace (Canberra) all were named, Brondello retaining the 12 players who won Silver in Tenerife and five players currently "offshore", led by Bec Allen and Abby Bishop.
"I think the overall standard of the WNBL has gotten better," Brondello said.
"I am seeing more improved skills as individuals and as a team.
"The competition is fierce and the physicality and speed continues to get better - which are all pleasing aspects for me."
The squad is: Rebecca Allen (Basket90 Gydinia, Poland), Abby Bishop (KSC Szekszard, Hungary), Stephanie Blicavs (MAC Adelaide Lightning), Sara Blicavs (Jayco Dandenong Rangers), Alex Bunton* (Sydney Uni Flames), Elizabeth Cambage (Shanxi Xing Rui Flame, China),Rebecca Cole (Jayco Dandenong Rangers), Katie-Rae Ebzery (Perth Lynx), Darcee Garbin (JCU Townsville Fire), Cayla George (Deakin Melbourne Boomers), Kelsey Griffin (University of Canberra Capitals), Tessa Lavey (Jayco Dandenong Rangers), Tess Madgen (JCU Townsville Fire), Ezi Magbegor (Deakin Melbourne Boomers), Lauren Mansfield (Perth Lynx), Leilani Mitchell (University of Canberra Capitals), Lauren Nicholson (MAC Adelaide Lightning), Jenna O'Hea (Deakin Melbourne Boomers), Lauren Scherf (University of Canberra Capitals), Nicole Seekamp (MAC Adelaide Lightning), Alanna Smith (Stanford University, USA), Stephanie Talbot (Deakin Melbourne Boomers), Marianna Tolo (University of Canberra Capitals), Tahlia Tupaea (Sydney Uni Flames), Kristy Wallace* (University of Canberra Capitals), Sami Whitcomb (Lattes Montpellier, France), Alex Wilson* (Sydney Uni Flames) (*Denotes player currently injured.)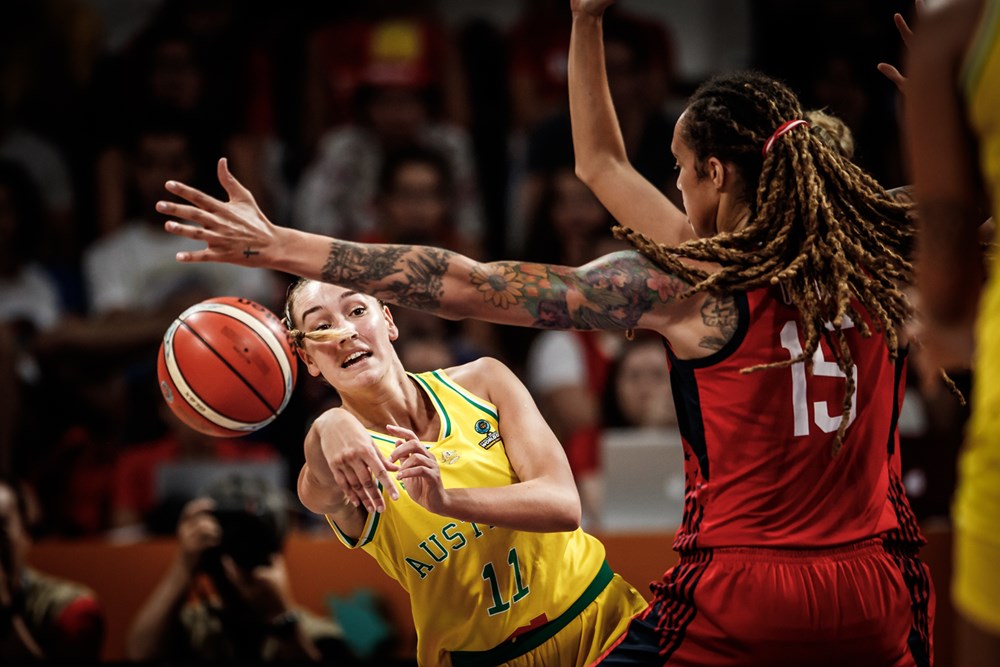 * * *
ROUND 14
Adelaide at Bendigo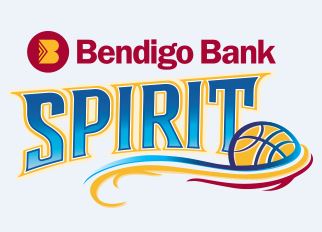 V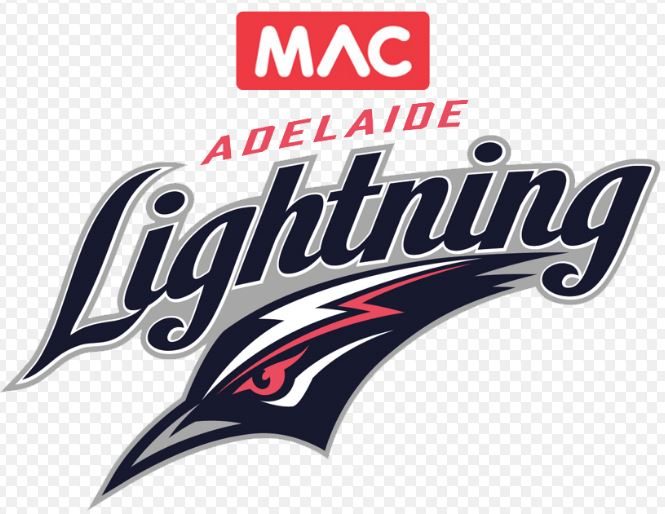 NADEEN Payne wracks up her 200th WNBL game in this fixture, leading Bendigo against an Adelaide team she also once played on. Final Four positioning now becomes an issue for Lightning, which is 1-1 with the Spirit, hammering them in Adelaide but beaten previously at The Goldmine. With Bendigo's South Aussie coach Simon Pritchard ending his role at the club at the close of the regular season, claiming Lightning's scalp would give him some bragging rights at home. Stiff to lose last round to Perth, Bendigo is bound to give a good account of itself but Lightning is in winning form.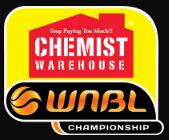 THE REST OF ROUND 14
Melbourne at Perth
NARROWLY beaten by the Boomers last week in Melbourne, Perth will take comfort from that and also the fact it is home for this rematch. But Boomers captain Jenna O'Hea missed that game and should more than balance the equation. Ezi Magbegor was outstanding for Melbourne and with Cayla George, Kalani Purcell and Sarah Boothe also in the Boomers' frontcourt, they should have the foils for Asia Taylor and Kayla Steindl. Brittany McPhee will need a further big game to avoid Melbourne escaping the WA capital with the W-Away success.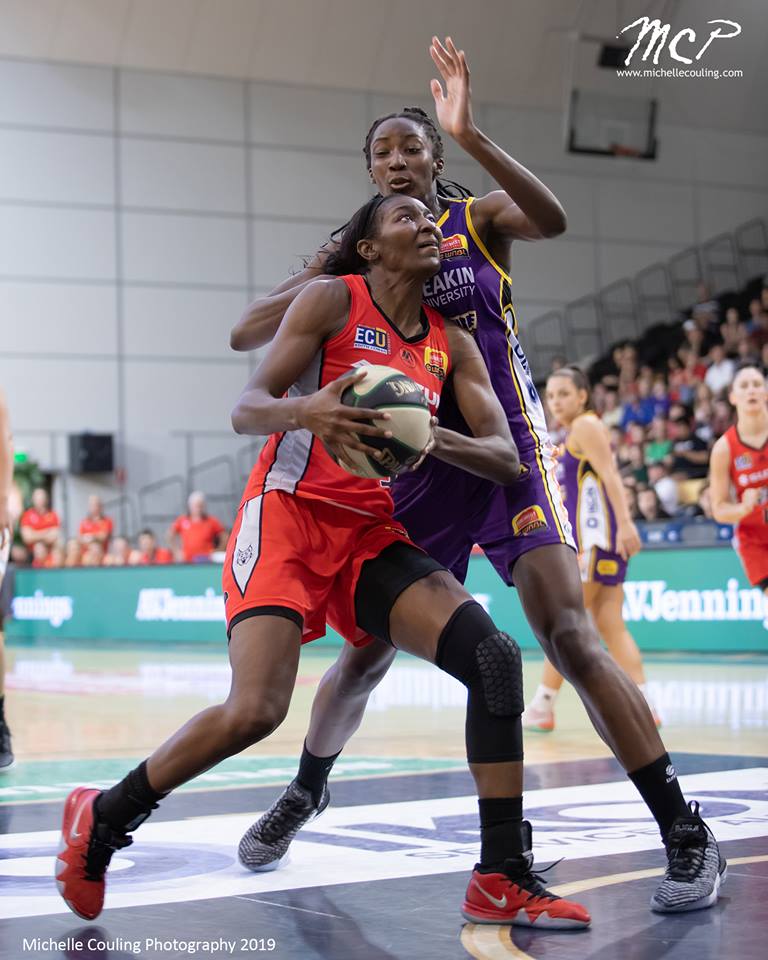 Canberra at Townsville
TWICE already league-leading Canberra has had all the answers and more than a few questions for a Townsville team which, without injured megastar Suzy Batkovic, has barely resembled a shadow of itself. Even before Batkovic went out with a neck, shoulder and arm-related injury, the Fire were spluttering, so their inability to climb back off the canvas is no huge surprise. Michaela Cocks, Darcee Garbin, Ally Malott, Laurin Mincy, Tess Madgen and Zitina Aokuso all have enjoyed great moments this season. But nothing of a sufficiently sustained nature to trouble raging Canberra.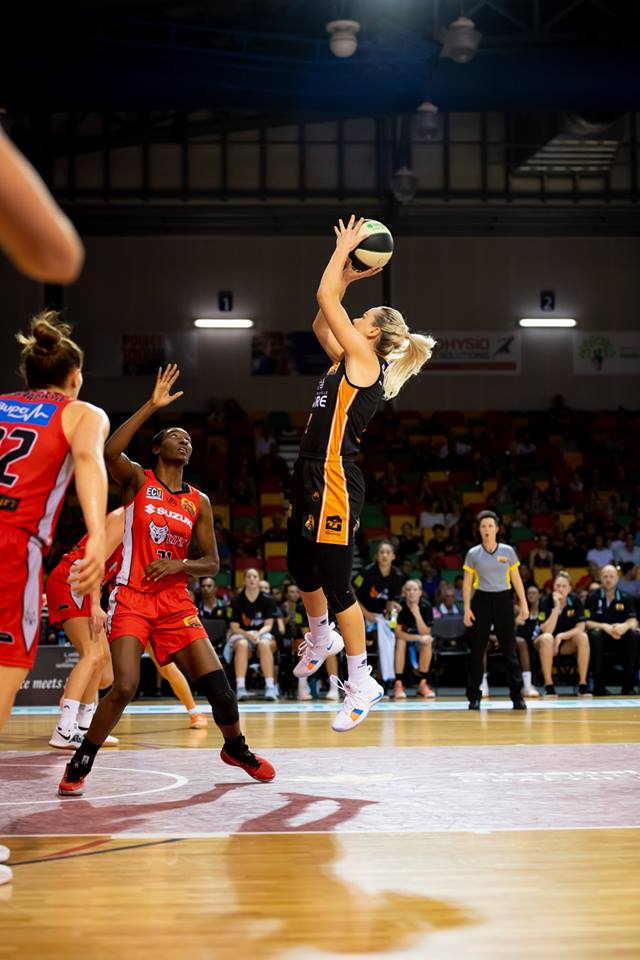 Melbourne at Adelaide
IT may be hard to believe but narrow (and controversial) road losses to Melbourne were the tonic to set Lightning on the road back into the finals for the first time in six years. Adelaide's two Boomers' losses bookended six straight wins and made Chris Lucas' team true believers they not only could but would play a role in the championship race. So beating Melbourne now becomes a grand goal as they could easily meet again in the semi finals. Nia Coffey has been a huge "get" for Adelaide and Nicole Seekamp also has revelled in her follow-up season to her club MVP award. On TV and as the second leg of a double-header with the NBL, this should be a gem and tight Adelaide win.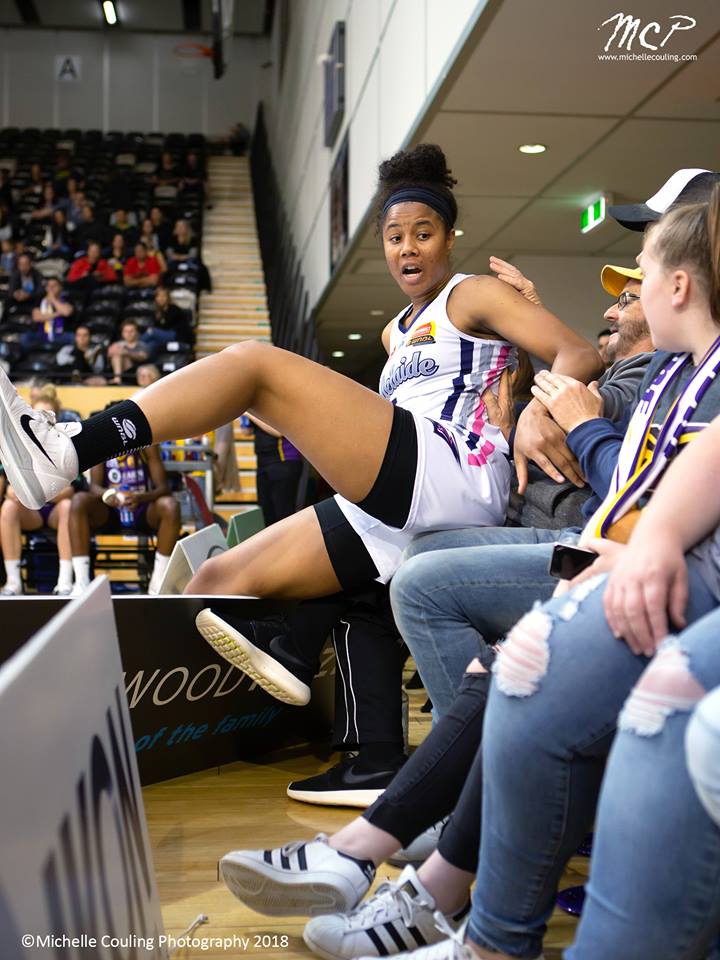 TAKE A SEAT: It's been a season of ups-and-downs for Nia Coffey and the surging Lightning.
Canberra at Sydney*
THE Flames billed last week's game against Dandenong as Belinda Snell's farewell home game (at Bryden's Stadium at least) but this is really it, as an NBL double-header with the Kings-Hawks. It is fitting too as Snelly deserves a great send-off from the Qudos Bank Arena crowd after a stellar career, and, better yet, it is against longtime almost-derby rival, Canberra. The bad news is the Capitals are playing out of their skulls and may turn this into an ugly, one-way slaughter as they have first place in their sights and no intention to drop to the 8th-placed team. Can the Flames find enough in their waning arsenal to send Snelly off in style? Let's hope so but Caps will win.
Townsville at Dandenong
WOW. That humiliating 43-point home loss to Canberra certainly ignited the passions for Dandenong which has since been storming to the finish line with a wet sail. Last week in Townsville, the Rangers wiped out any Fire dreams of returning to the finals and any back-to-back aspirations. There's little reason to conceive why, at home, Dandenong could not repeat the dose. Sara Blicavs is showing progress with each passing week, Bec Cole has enjoyed an AllStar Five season and Betnijah Laney remains one of the most versatile and exciting imports to play WNBL. Kayla Pedersen also is nearing the end of her time and ready to go out with a bang.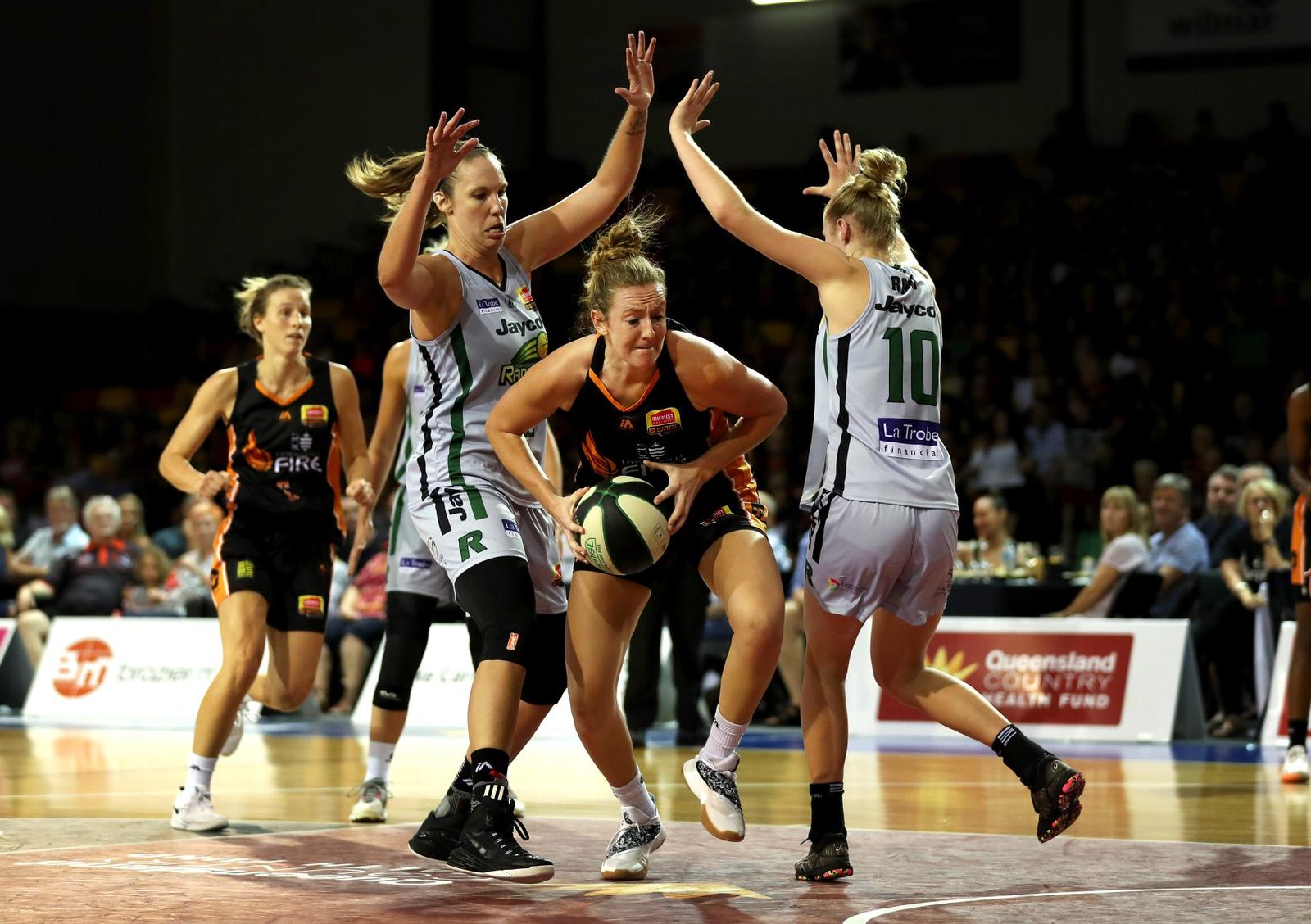 FUN FACT
Jenna O'Hea is the only player in Australian basketball history to captain both the Boomers and the Opals.