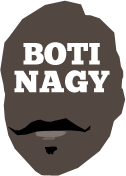 ---
Advertising opportunities available.
Please contact me.
---
Boomers: Durant buries our gold strike
Tweet
NBA superstar Kevin Durant carried the USA on his shoulders until it weathered the best Australia had to offer, before turning the Boomers' Gold Medal dreams into a nightmarish 97-78 beating in their Tokyo Olympics semi final today.
The Aussies were full of pluck and excitement as they motored to a 41-26 lead over the Gold Medal-defending Americans midway through the second quarter, the Boomers' Dare-To-Dream Team in full flight.
But four poor minutes to the halftime break brought them back to earth with a resounding thud and once the Americans sniffed a weakening of Australia's resolve, they were ruthless.
Their 16-4 run into halftime saw the Boomers buffer sliced back to 45-42 and it could even have been tied at the interval, but for Jayson Tatum missing an open three at the buzzer.
Durant finished with a game-high 23 points and was unstoppable, despite the very best efforts of Nick Kay, Matisse Thybulle and Joe Ingles.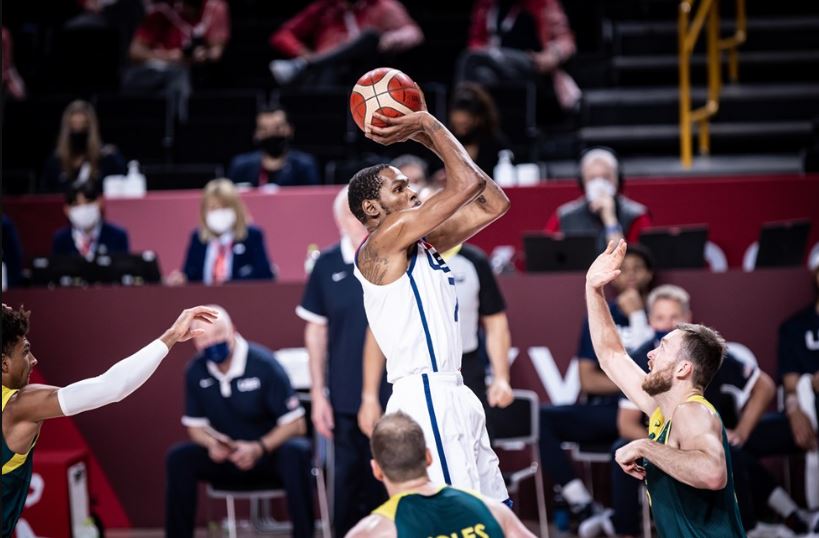 With Australia following on from its quarter-final rout of Argentina by playing some of its finest international basketball, the USA's reluctance to play any fully committed defence or to use the ball selflessly played right to the Boomers' strengths.
Ingles opened the match with a confident 3-pointer, then followed it with a second triple in transition for a 6-2 lead.
Patty Mills (team high 15 points, 8 assists) missed his first four shot attempts, three of them drives, then turned the ball over in what seemed an anxious start by the Boomers' magician.
But his runner after a Dante Exum 3-pointer bumped the Boomers' lead to 16-8 and a dunk by Kay kept the margin at eight.
Durant was simply unstoppable and singlehandedly kept the USA's offence ticking as it closed to 18-21. But Chris Goulding's triple to close the first had Australia ahead 24-18.
He opened Australia's scoring in the second the way he closed the first and Australia's lead was 27-20, then 29-20 after two more Goulding free throw makes.
Kay was tripped as he wheeled to go to the hoop for a no-call which ignited a rightfully indignant Australian bench, but only earned it a technical foul.
Coach Brian Goorjian wisely took timeout to settle his charges, Exum then twice putting the Boomers ahead by 10, first at 33-23 when he first took a charge, then drove, then again at 36-26 when he calmly slotted a triple.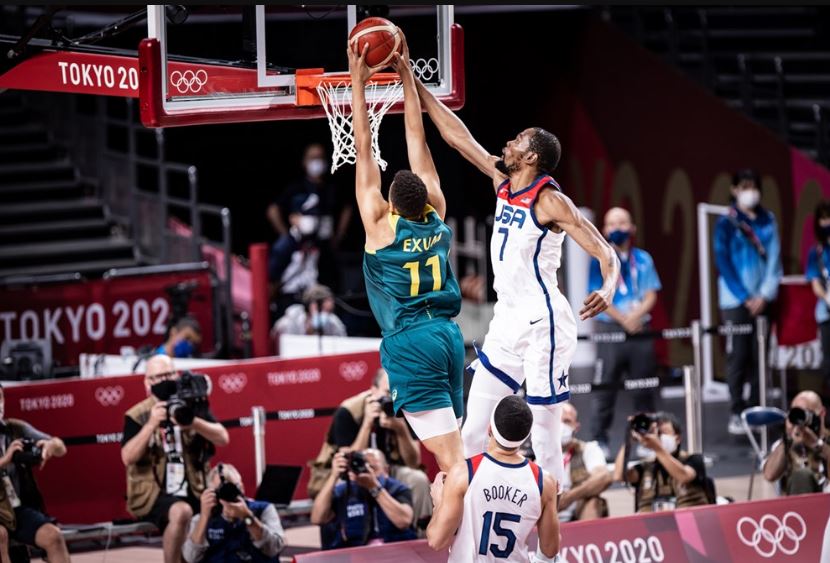 From a defensive rebound, Mills threw a long pass to Thybulle for a three-point play and it was 39-26 to the Aussies.
Exum with the lob pass to Jock Landale for the slam produced the 15-point lead and a timeout by the Americans.
The game turned from there. The Americans stiffened their defence, Thybulle picked up an unsportsmanlike foul, the Aussies turned over the ball, their offence now spluttering and needing a Mills rainbow 3-pointer just to steady the ship.
Jrue Holiday was active at both ends and Australia missed several good open looks. Durant's jumper brought USA to 40-45, Thybulle turned the ball over, Holiday driving for 42-45.
Matthew Dellavedova, who had a mostly forgettable 12 minutes, then turned over Australia's last possession of the half and even though Tatum's shot for the tie missed, the moods were different heading into the changerooms.
The Aussies were lamenting a golden lead surrendered with some unusually wayward decision-making, the Americans knowing they had taken the Boomers' best shot and could handle business from there.
The officiating also did Australia no favours, play stopped when Devin Booker lost a shoe with the Aussies going into offence, and several phantom no-touch fouls called on bewildered Boomers.
Ultimately though, that was small potatoes. The Americans simply made a meal of the Boomers with a devastating 32-10 third period, dining out on fried kangaroo.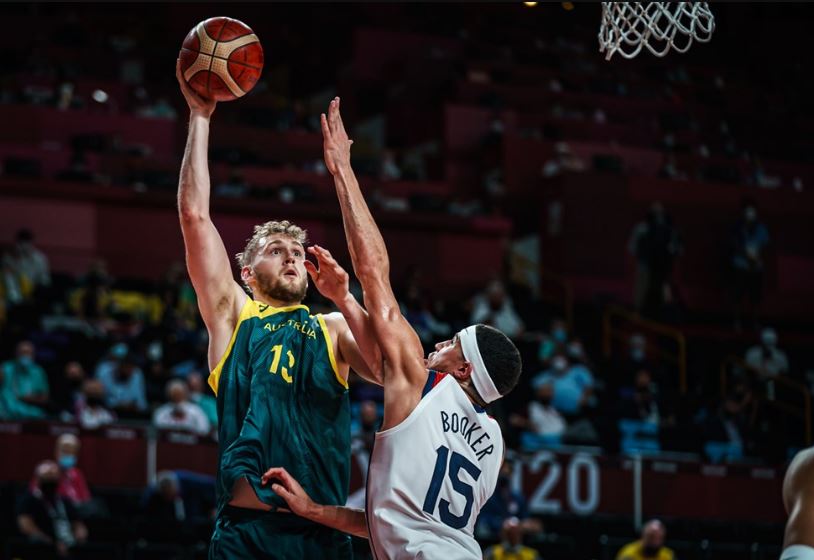 Mills opened the second half with two missed shots, suffocating under some real defensive pressure. Ingles too went MIA offensively, Holiday with consecutive scores giving USA the lead at 46-45 as it just became progressively worse.
The best team in the world - until rival semi finalists France or Slovenia can prove otherwise in the Gold Medal playoff - was off and running.
Even threes by Mills for 50-56 and Kay for 53-59, which offered some light at the end of the tunnel, quickly fell into darkness as Booker, Tatum and Zach Lavine punished Australia for every hesitant play.
Its confidence shot, Australia stumbled badly, another turnover leading to a USA fast break dunk, Landale muffing a dunk and it was Showtime.
Australia still led by 10 (45-35) 1:45 out from halftme, but its inability to retain that buffer was all the USA had to see to know if it took its game up another level, the Boomers could no longer go with them.
Beaten by the best is no huge crime, the Boomers now needing to regroup ahead of Saturday's Bronze Medal match. Losing Olympic semi finals in 1988, 1996, 2000 and 2016 led to fourth placings each time.
Our Dare-To-Dream Team needs to buck that trend to bring home a maiden medal. They've surely worked hard enough for it.
USA 97 (Durant 23, Booker 20, Middleton, Holiday 11; Durant 9 rebs; Holiday 8 assts) d AUSTRALIA BOOMERS 78 (Mills 15, Exum 14, Landale 11; Landale 6 rebs; Mills 8 assts).