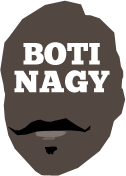 ---
Advertising opportunities available.
Please contact me.
---
B.O.T.I. Players of the Week, 19-18
Tweet
IT always strikes me as a little odd to have a Player of the Week in the NBL when we already have a league MVP.
Maybe it's just me.
But, that written, fact is Casey Prather was magnificent for the Wildcats in Round 19, guaranteeing Perth safe passage into its remarkable 31st straight post-season.
Prather had 29 points at 55 per cent, with six assists, four boards and two steals as Perth torched Sydney.
Then he backed it up with 26 points and a career-high 11 assists, four rebounds and two steals in the 96-94 road win over Melbourne.
That was a super way to close the regular season.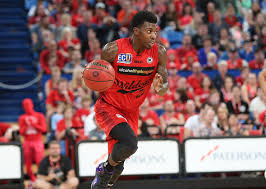 NBL PotW
Rd1 Torrey Craig
Rd2 Jerome Randle
Rd3 Brad Newley
Rd4 Kirk Penney
Rd5 Jerome Randle (2)
Rd6 Kevin Lisch
Rd7 Torrey Craig (2)
Rd8 Casper Ware
Rd9 Kevin Lisch (2)
Rd10 Casey Prather
Rd11 Jerome Randle (3)
Rd12 Oscar Forman
Rd13 Casper Ware (2)
Rd14 Jerome Randle (4)
Rd15 Kevin Dillard
Rd16 Jerome Randle (5)
Rd17 Rotnei Clarke
Rd18 Josh Boone
Rd19 Casey Prather (2)
CANBERRA had to beat Bendigo to maintain a slim shot at a late entry into the WNBL Final Four and achieved just that.
With Abigail Wehrung on fire for 18 points at 67 per cent, including a wicked 5-of-6 threes, a couple of assists and even a blocked shot for good measure, the Caps emptied Bendigo of its spirit in a runaway 77-52 win.
Sadly Abbie sustained an ankle injury in the third quarter, an MRI this week revealing ligament damage and an eight-week rest on the sidelines.
While Wehrung won't be there for the conclusion of the Caps' campaign, she has won the toasted Vegemite and cheese sandwich (available until Thursday 9am before Beryl here eats it).
All of us here at the B.O.T.I. smoke and mirrors warehouse wish her all the best for a full and speedy recovery.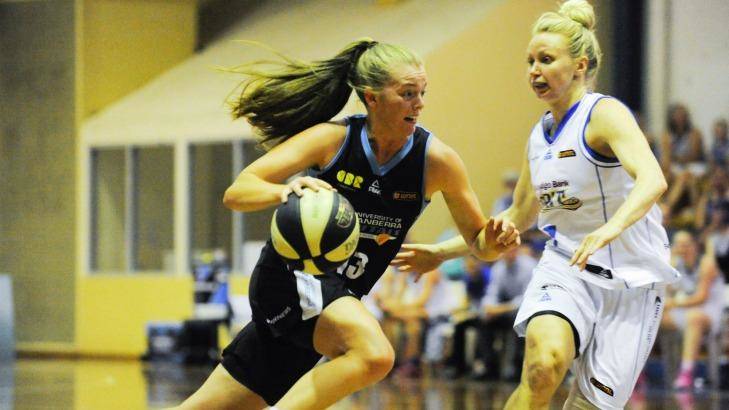 WNBL PotW
Rd1 Suzy Batkovic
Rd2 Marianna Tolo
Rd3 Sami Whitcomb
Rd4 Nayo Raincock-Ekunwe
Rd5 Suzy Batkovic (2)
Rd6 Suzy Batkovic (3)
Rd7 Sami Whitcomb (2)
Rd8 Sami Whitcomb (3)
Rd9 Sara Blicavs
Rd10 Suzy Batkovic (4)
Rd11 Toni Edmondson
Rd12 Asia Taylor
Rd13 Tayla Roberts
Rd14 Leilani Mitchell
Rd15 Asia Taylor (2)
Rd16 Leilani Mitchell (2)
Rd17 Suzy Batkovic (5)
Rd18 Abigail Wehrung