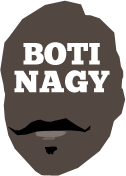 ---
Advertising opportunities available.
Please contact me.
---
Bullets cross fingers for Cam
Tweet
THE Brisbane Bullets remain cautiously optimistic NBA and Rio Olympics forward Cameron Bairstow will be back for the 2018-19 NBL season.
Bullets coach Andrej Lemanis said today Bairstow's recent progress had made him feel far more positive.
Bairstow, 27 and 206cm, tore his ACL in an 85-91 overtime loss to Illawarra in December, 2016 and was slated to return in January this year.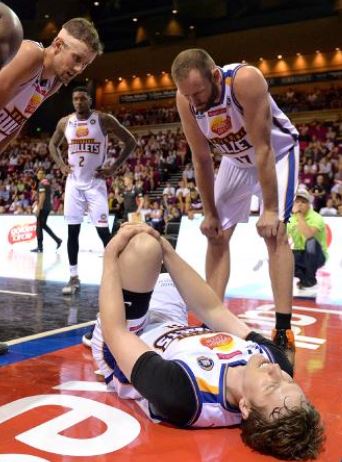 Lemanis said there had been some "complications" but would not elaborate further.
"He had some complications but he is in 'rehab mode' and should be right for full contact (training) by the end of May," Lemanis said.
"He will have to prove his fitness again and show he can handle the rigours of a full season. But I spoke with him yesterday and I'm far more confident now (of his return)."
The Bullets already have secured NZ Breakers' four-time championship winner and South Dragons championship-winning international forward Mika Vukona, who will harden up the entire on-court operation while adding invaluable locker-room leadership.
Boomers' FIBA Asia Cup-winning starting centre and ex-Adelaide 36er Matt Hodgson - who was born in Ipswich - is expected to be announced soon as a further Bullets coup.
Brisbane also is in talks with Illawarra forward Nick Kay, but then so too are the Hawks, Sydney Kings, Perth Wildcats and Melbourne United.
Sydney also actively is pursuing United free agent power forward Tai Wesley, who also is a priority signing for Kevin Braswell's New Zealand outfit.
Brisbane has given centre Tom Jervis permission to entertain other opportunities. Having won a championship at Perth Wildcats while sharing the centre role with Nathan Jawai, Cairns Taipans would be a solid option for Jervis.
"We gave Tom permission to talk to other clubs because his role would be significantly reduced with us," Lemanis said.
Bairstow (left) played 13 NBL games for the Bullets after a solid college career at University of New Mexico where he averaged 20.4 points, 7.4 rebounds, 1.6 assists and 1.5 blocks per game - scoring 20 points or more in 21 games - in his senior year.
Continuing to follow in the foosteps of his college alma mater Luc Longley, Bairstow played for the Chicago Bulls for two years before joining Brisbane.
In his 13 games for the Bullets, he averaged 12.8 points and 6.5 rebounds per game.
FIBA Asia Cup and Commonwealth Games Gold Medallist starter for the Boomers, Daniel Kickert, will pursue free agency and appears most likely to return to Europe where he played from 2006-2014. Kickert previously played in Italy, Spain, Poland and Ukraine before coming to the NBL where he spent two years with Melbourne United.
He was a key component of the new Brisbane Bullets club when it returned to the NBL in 2016.
Responding to the question of whether coaching the national team gave him an unfair recruiting advantage for Brisbane, Lemanis was philosophical. The evidence is players such as Cam Gliddon, who signed a three-year deal at Brisbane, and others in the Bullets' mix such as Jason Cadee, Hodgson and Kay all have been part of his Boomers program.
"When you get the opportunity to coach players (at the higher level), you do form relationships with them," he said.
"If I've created an environment where a player thinks he might want more of that, it can happen (that they'd change clubs)."
There also is counter-evidence, with those who suggested Adam Gibson left Adelaide for Brisbane to further his international career now strangely silent.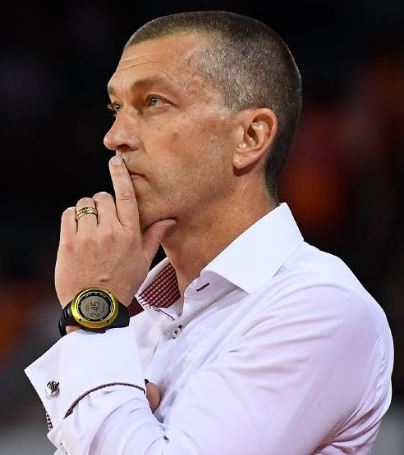 And, of course, players who miss out on national selection are hardly likely to consider Brisbane when they are in free agency.
Lemanis said there was no confusing his role as the national coach with his NBL position and he still was enjoying the aftermath of the Boomers' success at the Commonwealth Games.
Australia not only won Gold – as expected – but did it with style and class.
"The guys were great and great to be around," he said.
"They played the game the right way, they treated opponents with respect, put their foot on the accelerator and didn't showboat.
"I couldn't have been happier."
Lemanis said it was highly unlikely any of Australia's NBA players would be available for the June-July FIBA World Cup qualification games, given seven are into the playoffs.
Australia is away to the Philippines and Japan to close the first phase of qualifying.