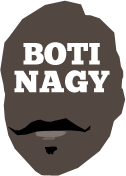 ---
Advertising opportunities available.
Please contact me.
---
Childress coup for 36ers
Tweet
ADELAIDE 36ERS today confirmed the biggest recruiting coup in the NBL club's 36-year history when it announced its new import would be 398-game NBA forward Josh Childress.
Childress, 34 and 203cm, was released eigth days ago by the Denver Nuggets where he had been training after signing a non-guaranteed contract.
His management renewed talks with the 36ers this week, talks which stalled during the off-season after it had looked as if he could be joining Adelaide as part of its new import trio.
Other clubs also were circling Childress, who spent two years with Sydney Kings, delivering 21.1 points, 9.2 rebounds, 4.2 assists and 2.1 blocks per game in 2014-15, then 21.0 points, 7.8 rebounds, 2.8 assists, 1.2 steals and 1.7 blocks in 2015-16.
It prompted enough confidence for me to write this on June 8:

... before he again caught the eye of NBA scouts with his efforts at Ice Cube's Big 3X3 tournament, playing for the Ball Hogs, a misnomer for Childress if ever there was one. He and 36ers coach Joey Wright were in earnest discussions.
"He definitely still wanted the opportunity to play in the NBA so we just lost touch with each other," Wright said tonight.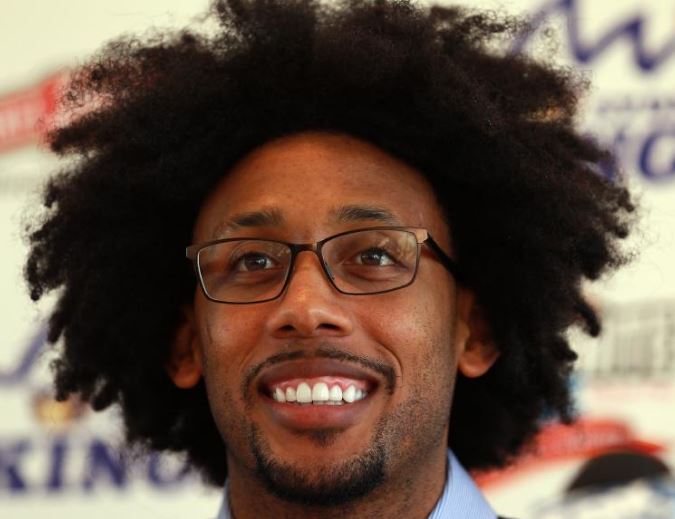 "I probably thought he had a decent chance of making that (Nuggets) team. The people there know him really well."
Nuggets general manager Tim Connelly is the brother of former Kings coach Joe Connelly, who was at the helm of the Sydney team while Childress was playing.
When reluctant import forward Ronald Roberts refused to take the court due to a knee tweak, the 36ers brought in Alan Wiggins Jr as his replacament. But Wiggins unluckily broke his arm in his first game last week.
The Sixers were looking hard at Perth NBL champion Jameel McKay and also NZ Breakers' 2016-17 import Akil Mitchell until the scenario changed dramatically on Tuesday.
"Josh got cut (by Denver), Joe (Connelly) called me and said he might be interested (again)," Wright said.
"I called up, and he was."
Wright said he would use Childress in multiple positions and create offensive mismatch situations.
"It's great to have such a veteran player on board," Wright said.
"Josh is known in basketball circles as a pro's pro. Who he is and how he operates typifies what we want our program to be about - class and talent."
HOW 36ERS FANS REMEMBER CHILDRESS: But not Luke Schenscher's favourite moment.
Childress is the club's biggest signing since it burst into existence in 1982.
Mark Davis was the club's first league MVP (in 1987) and Jerome Randle its second (in 2017) but neither came with the wraps or rep Childress enjoys.
Darnell Mee (pictured) was a massive recruit, with 43 NBA games at Denver Nuggets, and signing current Adelaide assistant coach and Mee's NBA teammate Kevin Brooks also was huge.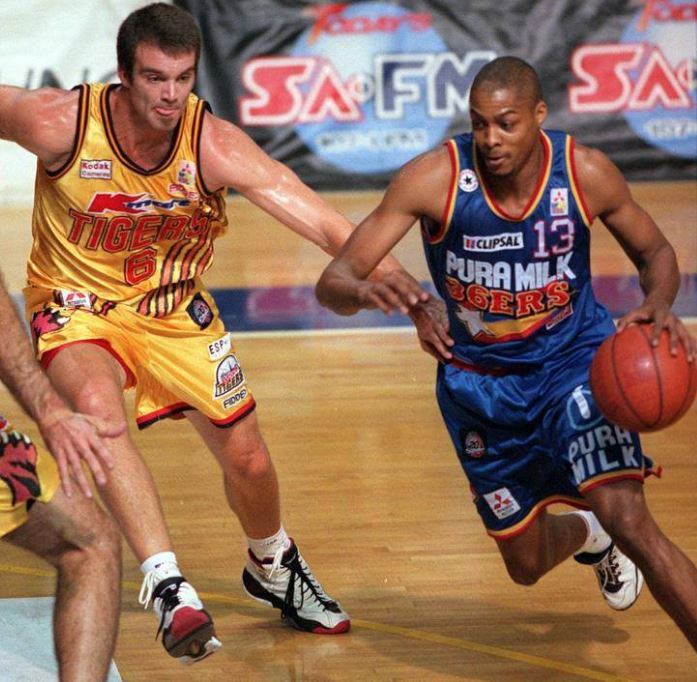 Brooks played 126 NBA games and also has the rare distinction of getting a dunk away on Michael Jordan.
Willie Farley's signing was big as well in 2002, like Mee, Brooks and Davis, he played a significant role in a 36ers' championship.
Robert Rose was a gigantic signing in 1994 and remains amid Adelaide's all-time greats.
But none of the above have anything on Childress' pedigree as a college star with Stanford who was the Pac-10 Conference Player of the Year and the Pac-10 Conference Tournament MVP as a junior in 2004.
Declaring for the 2004 NBA draft, he was selected by the Atlanta Hawks with the sixth overall pick.
Adelaide was sensational tonight as it dismantled Sydney Kings 114-84, after unleashing a 38-point first quarter in a 69-point first half, the highest since 2010 when the league reverted back to 40-minute games.
It was Adelaide's third biggest win over the Kings (31 in 1993 and 33 in 1998, both 48-minute games) as it led by as many as 37 at 98-61.
The fast-breaking and beauty of the 36ers assault most definitely conjured memories of Ken Cole's immortal 1986 Invincibles, although this lineup is vastly different.
Shannon Shorter's return at the point after missing the 20-point loss to Melbourne due to a family bereavement, could not have been more noticeable.
He brings a different skill set to Randle, with his 19 points at 70 per cent, three rebounds, six assists, and a steal all part of a controlled attack which ensures those players around him also shine.
Off the bench, Nathan Sobey had 25 points at 75 per cent, Matt Hodgson's 14 points came on 6-of-7 shooting, Majok Deng, Daniel Johnson and Ramone Moore all also in double-figures.
"I think we have a championship window over these next few years and we feel adding Josh Childress to this team is going to be a major asset in achieving that," 36ers chairman and owner Grant Kelley said.
Childress is expected in Adelaide on Tuesday.
"I'm really excited to come out and be a part of an incredible organisation and team. I'm looking forward to playing in front of the Adelaide crowds and winning some games," he said tonight on the 36ers' scoreboard cube, much to the roar of the home fans at Titanium Security Arena.
He is expected to debut in 36ers' white against the Cairns Taipans at the Orange Grove on Friday.
His arrival means Perth and Melbourne, who staged a sizzler last night and appeared headed on an uninterrupted collision course to the grand final, now have a new contender.