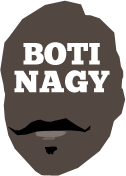 ---
Advertising opportunities available.
Please contact me.
---
Conflict of interest? Or human nature?
Tweet
LARRY Kestelman has done wonders for the National Basketball League but his conflict of interest as league owner and also club owner of Melbourne United and Brisbane Bullets make perceptions of favouritism impossible to avoid.
Let's be completely clear on two things.
1) To the public at large, the NBL has been thriving under Kestelman's stewardship, huge financial commitment and "can do" mentality which has saved the league from the precipice and planted it at the pinnacle.
As such, basketball fans and followers nationwide are beholden to him and his vision.
2) My dealings with him have only been professional so I can't claim to know him well personally. But from what I do know, I'm unequivocally convinced there is no way he would directly try to influence the outcome of games, tribunals, officiating, etcetera.
Yet it is impossible not to believe – unless you are a one-eyed United supporter – that human nature doesn't get the better of some of his employees, be they officials, games review folks, schedulers, media etcetera.
Really now, who DOESN'T want to please their boss?
As a direct result of (1), he has received a "pass" on the fact he owns two of the eight clubs, a situation which has really come under the glare of the spotlight with Melbourne in the Grand Final Series.
The officiating in Game 1 of the championship definitely favoured Melbourne and when 36ers coach Joey Wright was asked if he would take it up with the league, his response – "Once again, who should I talk to? Talk to Melbourne about Melbourne?" – received a $5,000 fine.
Wright had dared to infer what anyone outside Melbourne – yes, even in Brisbane - was thinking.
Complaints from both United coach Dean Vickerman and his captain Chris Goulding after Game 2's officiating favoured Adelaide went through unscathed. (But in fairness, neither threw up any reference suggesting league impropriety. Hell. Why would they?)
The best thing that could happen for the league is United wins this championship, Kestelman feels he has achieved the ultimate with his beloved Melbourne club and he relinquishes ownership of it.
Of course, no-one in Adelaide would be thrilled with the first part of that option.
The other way out to avert the consistent spectre of his conflict of interest would be greater transparency in the NBL's decision-making process.
Outsource tribunal or Games Review Panel positions to bona fide independents with no NBL affiliations. (Basketball Australia maybe?)
Whatever, there should be a visible separation between the NBL's Melbourne-based decision-making and the decision-making which effects Melbourne United.
Transparency and fairness in decision-making alleviates the suspicion of collusion.
The GRP today laid a whopping 14 charges after Game 3 last night, a 101-98 win for United at Hisense Arena. They were:
Tai Wesley (Melbourne) - Headbutting Adelaide's Nathan Sobey in the first quarter (sequence below, at least one referee with clear vision of the play). ONE game suspension down to $1,000 fine with an early plea.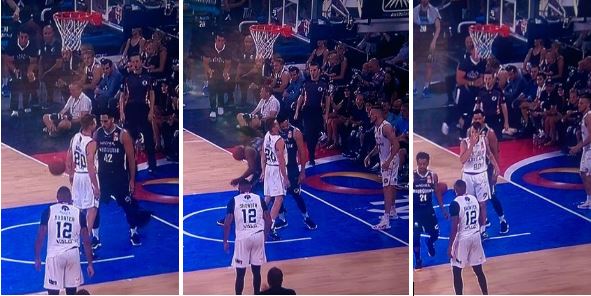 Casey Prather (Melbourne) - Headbutting Adelaide's Nathan Sobey, at halftime. ONE game suspension down to $1,000 fine with an early plea.
Nathan Sobey (Adelaide) – Headbutting Melbourne's Casey Prather at halftime. ONE game suspension down to $1,000 fine with an early plea.
And there you go. Before looking any further at the charges or penalties, the only club impacted negatively by the above charges was Adelaide, because Sobey was erroneously – and incorrectly – ejected at halftime last night.
The 36ers don't get the second half back but Wesley and Prather effectively suffered no tangible penalty.
How about they sit out the first half of Game 4?
Ridiculous, right?
But again, many will come away from the above GRP findings seething that only Adelaide (last night through Sobey's absence) was actually penalised.
To continue, players from both clubs copped fines for "engaging in a melee at halftime". They can accept reduced fines with an early plea.
ADELAIDE
Nathan Sobey ($500 down to $375)
Anthony Drmic ($1,000 down to $750)
Shannon Shorter ($1,000 down to $750)
Majok Deng ($1,000 down to $750)
MELBOURNE
Craig Moller ($500 down to $375)
Dave Andersen ($1,000 down to $750)
Casper Ware ($500 down to $375)
David Barlow ($500 down to $375)
Again you will notice the disparity in the fines for an incident Prather precipitated and which Sobey wasn't disciplined enough to walk away from.
The 36ers potentially have three $750 fines and one $375, United has one $750 fine and three of $375. Just remind us, who started the whole thing again?
Melbourne additionally was fined $1,125 for two separate incidents involving deactivated replacement import Carrick Felix, a $375 fine for engaging in a melee at halftime and an additional $750 fine for unsportsmanlike behaviour post-game.
Felix is banned from sitting on United's team bench for Game 4 and Game 5 (if it is required) and must not enter the playing area at any stage until the game and all formalities conclude.
Shannon Shorter also was fined $500 down to $375 with an early plea for unsportsmanlike behaviour after the game.
Players have until midday tomorrow to accept or challenge the charges so they can be heard by the Tribunal before Game 4.
And there you have it.
The league is $9,000 richer - $14,000 if you count Wright's earlier contribution – and while United folk will say "that's fair enough", most everyone else will be smirking, sulking or shaking their head.
So just refer to (1) again and the sad truth remains, no matter how many games with NBA clubs we get, how the league reaches its tentacles into Asia, how it dips its toe in the 3X3 waters or into apparel or even bringing someone of the prestige of former AFL boss Andrew Demetriou on board, so long as the owner of the league is the owner of a club (or two), the spectre of the conflicts of interest do not go away.
To be accepted as genuinely professional, that perception needs to become the reality and the sight (and sound) of Melbourne-based league employees hurling halftime abuse at a rival grand finalist will do little to quell the "conflict" debate.
For us all to be "as happy as Larry" either the league's machinations need far greater transparency or he needs to step aside from the club which first brought him to the NBL.