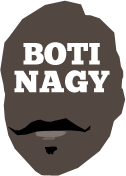 ---
Advertising opportunities available.
Please contact me.
---
NBA door ajar for Creek, Sobey, Webster
Tweet
MITCH Creek is only joking when he says he is hoping Joe Ingles "didn't stitch me up" with tips he gave the 36ers' captain on how to put his best foot forward at Utah Jazz.
Creek leaves on Tuesday for the US for a three-day camp with the Jazz, where fellow South Aussie and triple-Olympian Ingles (pictured) has been an emerging hot property across three NBA seasons.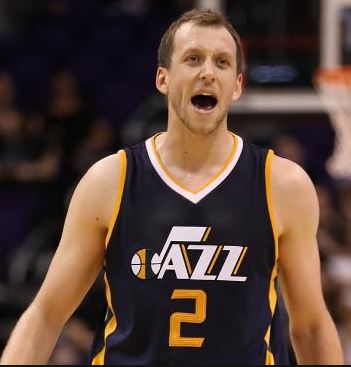 Home in Australia during the off-season, Euroleague champion Ingles was the perfect person from whom to gather intel.
"I reached out to Joe and asked a few questions about what to expect at Utah and in the camp," Creek said.
"He has been great, trying to give me a little edge with the tips and advice he's given me. Hopefully he didn't stitch me up and I end up running all the wrong plays."
Creek, like Adelaide 36ers NBL teammate Nathan Sobey and new Perth Wildcats' shooting guard Corey Webster, all have NBA doors open for them over the next few months and as Jye Watson of Mogul Sports Group explained, they now have a genuine shot at The Show.
"NBA rosters next season are going up from 15 players to 17," he said.
"As I understand it, players 16 and 17 will (additionally) sign with a franchise's D-League team during a 40-day period so during that time they will receive two wages, one from their NBA team and one from their D-League team."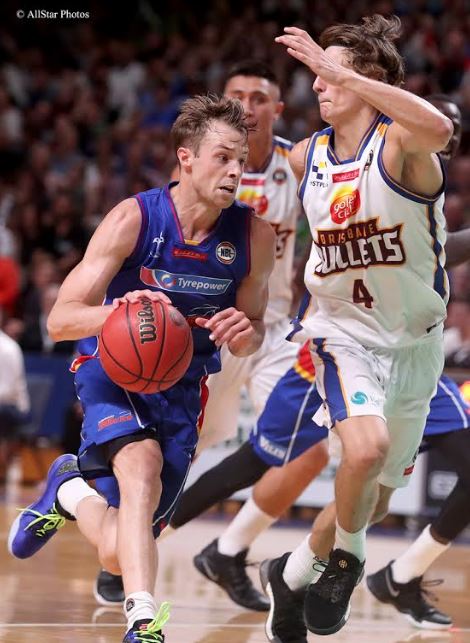 It gives players a longer chance to impress and a chance to earn. It also dramatically heightens the chance of sticking on an NBA roster.
Sobey (above), the NBL's 2016-17 Most Improved Player, did his stock further good with his post-NBL season stint in Greece and will attend camps with Brooklyn Nets, Utah Jazz, Los Angeles Clippers and a fourth NBA franchise.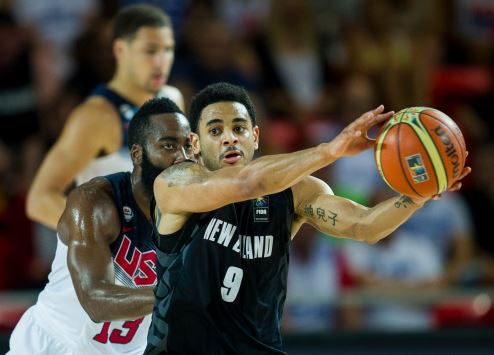 Webster, unlucky to miss a roster spot with New Orleans Pelicans two years ago – if they'd had a 17-player roster then, he would not have returned for the NBL season with the NZ Breakers – will attend camp with the Dallas Mavericks.
Watson again pointed to the 36ers' bold experiment of signing NBA-bound teen sensation Terrance Ferguson to one of their 2016-17 import spots as an eye-opener for NBA scouts who trekked "down under" to watch his development, and suddenly also saw a lot of other talent on show.
"I think he opened a lot of scouts' eyes," Watson said.
The first cab off the rank is Creek, who also will suit for Utah Jazz in the NBA Summer League in Las Vegas next month.
"I'm really excited about the whole thing," the athletic 195cm swingman said.
"I'm looking forward to the camp next week, all the testing, working hard on my D, shooting the threeball, just giving it my best, ahead of Summer League in Vegas.
"My fingers are crossed it goes to plan and I am really excited about the opportunity."
As for whether this experience leads to an NBA contract or whether it further develops and enhances his game, it is something of a "win-win".
"You want to test yourself at the highest level," said Creek who, at 25, has plenty of elite-level basketball in him.
"You want to work your butt off and you want to turn some heads.
"A contract is the ultimate dream but it's sticks and stones before you come out in the sunflower field."
Creek (below) endured a chequered off-season, suffering a hand injury, then winding up in hot water over a social media faux pas.
But his 2016 off-season launched him into a sizzling 2016-17 NBL season, hampered early by injury but which he came through strongly, leading Adelaide to its first regular season championship since 2000.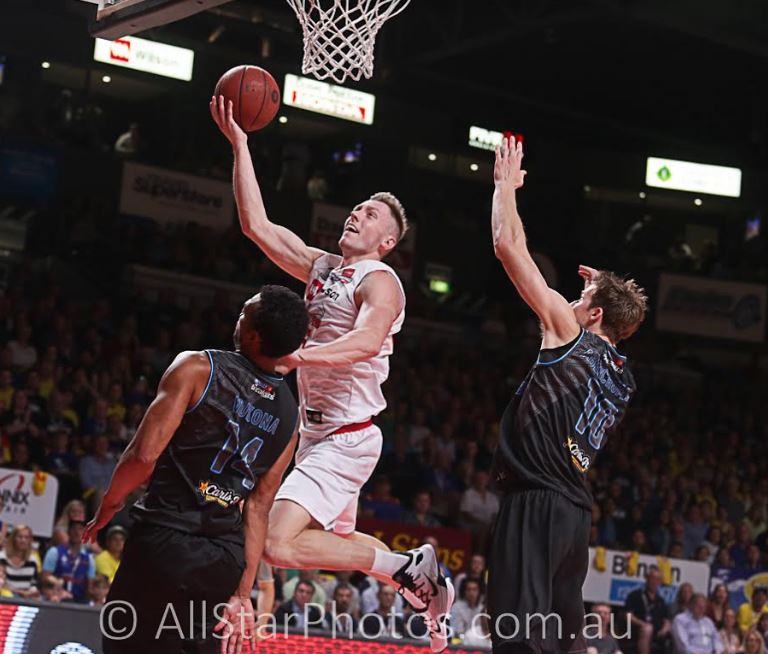 Along the journey, he emerged as an excellent captain and now he again is letting his basketball and work-ethic do the talking, the sky is the limit in his US quest.
So too Sobey, Adelaide now in some danger of losing two of its mainstays if everything goes to plan. The Wildcats also may be in need of a "Plan B" to cover for Webster as well.
There again, it would be a huge recruiting tool for any NBL club to be able to claim it is producing players capable of stepping up to the NBA.