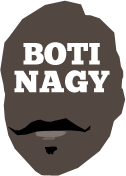 ---
Advertising opportunities available.
Please contact me.
---
Daniels showdown: Rankings/Tips
Tweet
DANIEL Kickert is loving his role with Australia's Boomers and showed it again at Titanium Security Arena on Monday with 22 points in the FIBA World Cup Asian Zone qualifying rout of Japan.
The revitalised 34-year-old, 208cm power forward/centre is ageing like a fine wine, stroking 4-of-4 threes against Japan and shooting generally at 75 per cent, still lethal with his low post baby hook too.
This week as the NBL resumes from its FIBA window break, Kicks is back in Adelaide for the Brisbane Bullets and squaring up to Daniel Johnson, the 36ers' own power forward.
DJ, 29 and 211cm, has had a difficult time at home this season but with many fans baying for his Boomers inclusion, this contest presents him with the chance to show his international bona fides - if he has them.
It's one of Round 8's marquee matchups and will be huge in determing this first clash between the age-old 36ers-Bullets rivals.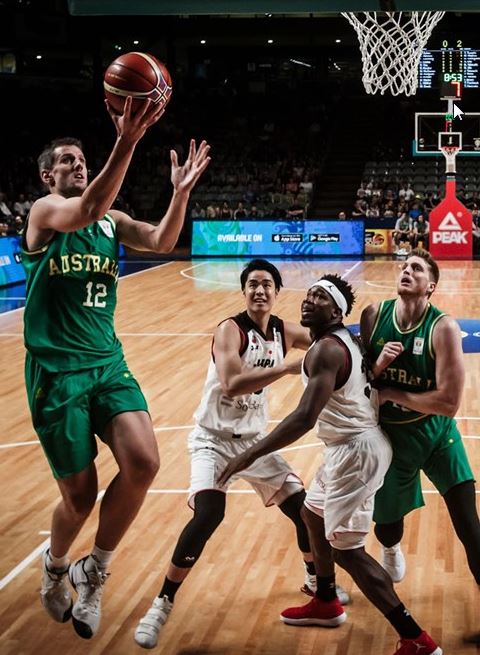 V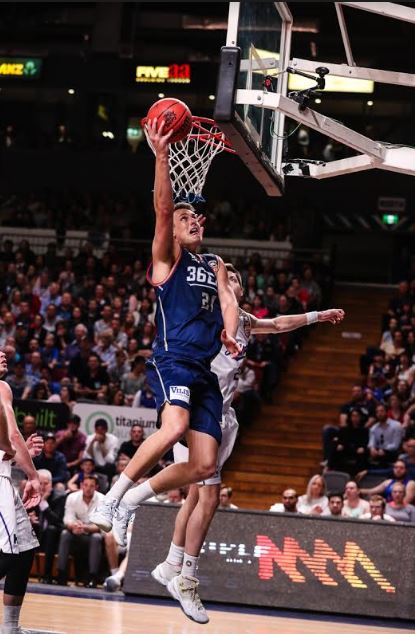 SO, Grand Final previews anyone?
Will Perth in New Zealand give us some insight into the NBL's best-of-five championship series?
Say what you will, the two powerhouse clubs of this century are right there again, despite all the hopes fans held out in every other NBL centre.
These clubs walk the walk while others are still talking the talk.
And in Sydney, the defending WNBL champion Flames host the league-leading Townsville Fire in what should be one red-hot matchup.
With Melbourne struggling to maintain its composure at key times and Perth battling it out with Adelaide just to continue on to post-season play, Flames-Fire is looking more and more like the Final best-of-three matchup.
STILL a bit shocked the iconic signature of Adelaide 36ers' superstar Brett Maher was removed from the surface of Brett Maher Court at Titanium Security Arena for Monday's Australia-Japan international.
Yes, it's understood FIBA wants no decals on the court - and didn't their absence play into two immediate improvements?
One, the court looked much bigger.
Two, no-one slipped over.
But taking off Maher's signature? He is a triple-Olympian and a former Boomers' captain.
I expect the next time Brazil hosts an international at the venue named after its Olympic superstar Oscar Schmidt, FIBA will insist it temporarily is renamed from "The Schmidt House."
NBL TIPS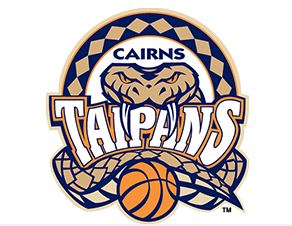 V
THIS is it. Time is up for the Sydney Kings. At 2-9 and with the FIBA window to get Jerome Randle and Jeremy Tyler settled in over, they simply must beat Cairns in Sydney if their season is to gather any sort of momentum. Jason Cadee and Brad Newley return from the Boomers' winning program to bring a positive attitude and while there still seem to be locker-room issues, winning goes a long way toward solving them. Taking a crazy punt on Sydney to finally break its drought.
AFTER twice being beaten by arch rival New Zealand - and Perth only has lost three games this season - the Wildcats must make a statement in Auckland. If the Breakers claim their scalp for a third time, the psychological damage may be irreparable. At home though, New Zealand is a tough proposition and with many of the Breakers' personnel enjoying a FIBA World Cup Asian Zone qualifying "fun run" over Hong Kong, confidence will be high. NZ to make it 3-0.
THEY were the ultimate rivals in the 80s and some social media tete-a-tete last season added some fuel to the Brisbane-Adelaide history. In truth though, on the floor it only will be a matchup of contrasting strategies, the Bullets process-driven, the 36ers just wanting to get out and on the fast-track. Can Travis Trice, Stephen Holt and returning Adam Gibson slow the run generated by Shannon Shorter, Nate Sobey and Mitch Creek? Probably not this time.
CROSSING swords in the round opener, Sydney heads up to Cairns for the tougher rematch at the frantic, frenetic and fantastic Orange Grove. Without knowing (at time of writing) how that first game panned out, it is difficult to predict here. Suffice to say if the Kings did win earlier, as predicted, Aaron Fearne will make the necessary adjustments for the return leg. Cam Gliddon, Mitch McCarron and Alex Loughton are leading the way and this is a win the Taipans must seize.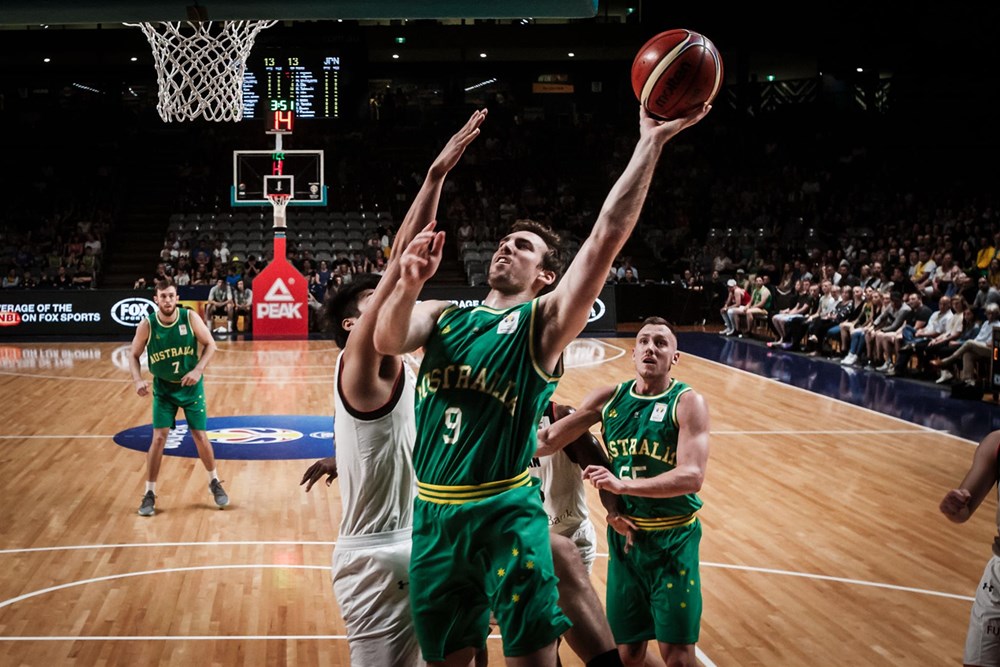 FINDING FORM: Mitch McCarron has been running back to his best. Pic courtesy FIBA.com
NEW Zealand only escaped Brisbane by eight points at their first meeting and may struggle in the lack-of-atmosphere at the Bullets' recently renamed home venue, The Library. The Breakers lineup is nicely balanced and will be hellbent on getting this road W. If NZ lost to Perth, this would be its bounce-back win but if it beat the Wildcats, it may be caught out if slightly over-confident. But should we expect over-confidence of a Paulie Henare-coached outfit?
SQUARING off on Monday, Illawarra and Melbourne have had the best chance to reintegrate Boomers Nick Kay and Chris Goulding respectively into their lineups. The Hawks may be the league's most selfless team while Melbourne last time out showed itself the most selfish, with just five team assists and no-one with a multiple dish. United has had a week to get its pillows fluffed and its sheets together. To regain credibility, this becomes a "must win" for the club.

NBL RANKINGS This Wk-Prev (Record)
8 (8) KINGS 2-9: A home/away double against Cairns has to relaunch (or sink) the season.
7 (7) BULLETS 3-6: Tough double again but return of injured players should be a bonus.
6 (3) UNITED 5-5: Melbourne was downright embarrassing last round. Expect a shakeup.
5 (6) TAIPANS 5-6: Still hanging in despite wretched luck and can sweep away Sydney.
4 (4) HAWKS 5-6: Up-and-down last round and will have an interesting Monday in Melbourne.
3 (5) 36ERS 5-5: Not quite back to their best last time out but can take another step now.
2 (2) WILDCATS 7-3: Will be fired up and anxious to end its run of outs to rival NZ.
1 (1) BREAKERS 9-1: Taking care of business and can get their win streak to double digits.
WNBL TIPS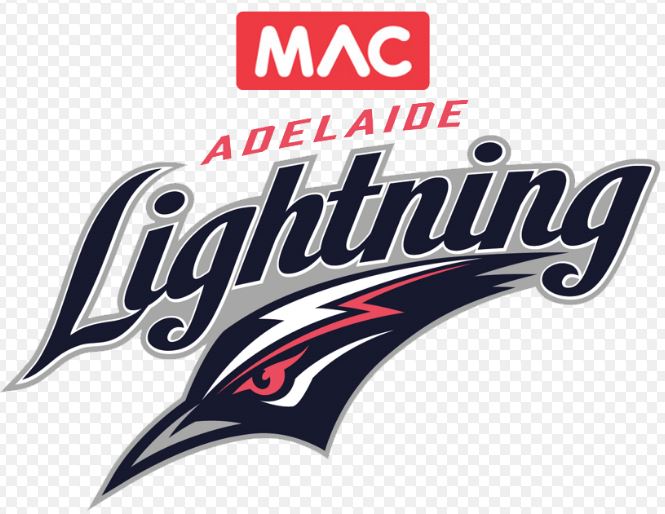 V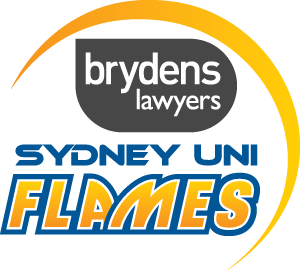 HAVING not won at home for more than a season, Adelaide opened its 2017-18 account by smacking the defending champion Flames at The Lighthouse and redemption has been a long time coming for Sydney. The Flames lowered the Boom on Melbourne with Asia Taylor, Belinda Snell and Alex Wilson leading the assault. Lightning looked wicked turning away Dandenong too so this should be a gem in Sydney, Adelaide needing to run to win but unlikely to escape the Flames this time.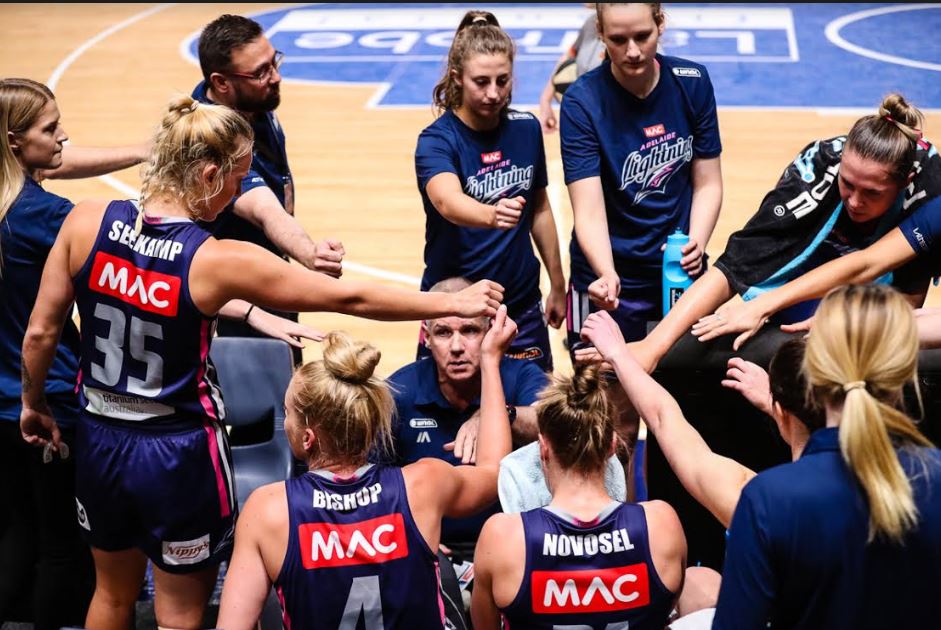 THIS definitely is the tale of two cities, both Townsville and Dandenong being among the most fickle teams in the WNBL when it comes to form consistency. Townsville hits Dandenong looking to overwhelm the Rangers, coach Larissa Anderson rarely sure which version of her troops will muster up. Laia Palau has been a huge "find" but it is players such as Carley Mojovic who need to reach deeper to curtail the Fire. This time, the Fire should expect to burn the Rangers.
WITH Perth on the doorstep of an eighth straight win, it is difficult to see the floundering Canberra Capitals effecting a magician's trick and disappearing from Perth with a W in their ball bag. The Lynx have plenty up their sleeves now the team's roles have become more clearly defined. Sadly for the Capitals, it appears they will be boxed up and sawn in half while wondering which cup the ball is hidden beneath.
HAVING already lost in Adelaide, the Lynx must beat Lightning on Saturday to have a chance of salvaging their season-series. With Dandenong likely out of the playoff race, Adelaide and Perth are eyeing that same fourth spot behind Townsville, Sydney and Melbourne, making this matchup huge. Perth likely will hit town on an 8-win streak but its strength in players such as Courtney Williams, Sami Whitcomb and Alice Kunek, is where Adelaide prides itself defensively. Wow. Lightning, just.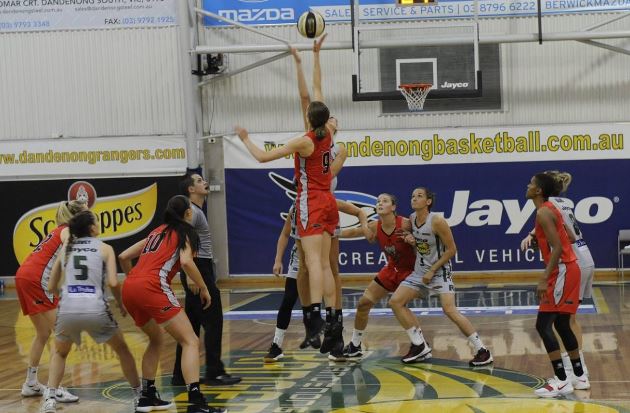 TOWNSVILLE at Sydney is one of the round's blockbusters and again depends largely on which version of the Fire shows up. If key players are all caught up in the officiating and Townsville loses its way, Sydney will have no issue seizing full advantage. The frontline matchup of Batkovic-George against Hamson-Taylor is key but also whether the Fire's shooters can keep pace with Snell, Wilson and Ebzery. Murray, Cocks, Wiese, Mincy - there's talent abounding. But Sydney wins this one.
BUOYED by their terrific win over Canberra and recent narrow loss to Dandenong, Bendigo will welcome the Rangers with open arms. Betnijah Laney looks to have shaken off her knee injury from earlier this season and if Nadeen Payne and Rachel Banham get rolling, a Spirit home win is very gettable. Kayla Pedersen, Steph Blicavs and the wizardry of Laia Palau will lead Dandenong's assault. With the top four threatening to slip from reach, this is a Rangers' win at any cost.
WITH Liz Cambage ejected against Sydney, a week after being suspended for an incident against Canberra's Mistie Bass, the Capitals lining up again against Melbourne this round does imply some imminent fireworks. Guy Molloy will be working at keeping Cambage and Co with their eyes on the prize and as long as that happens, it is difficult to see from where Canberra could pull out an upset road win.
WNBL RANKINGS This Wk-Prev (Record)
8 (7) CAPITALS 2-10: Staring down the barrel of a potentially horrific road trip.
7 (8) SPIRIT 3-9: Finding their, um, spirit, after adjusting to losing Griffin for the year.
6 (6) RANGERS 5-7: Sliding down the slippery slope now and desperately need to win twice.
5 (3) BOOMERS 8-6: Lost momentum/perspective and desperately need to refocus as a unit.
4 (5) LIGHTNING 7-5: Tough road/home double and must secure at least a split.
3 (1) FIRE 8-4: Suffering odd bouts of petulance, undoing the good work of deep talent.
2 (2) LYNX 8-4: A terrific trip into Victoria legitimised Perth's playoff aspirations.
1 (4) FLAMES 8-4: Back where they belong? It's tough at the top, as Sydney is finding.
PS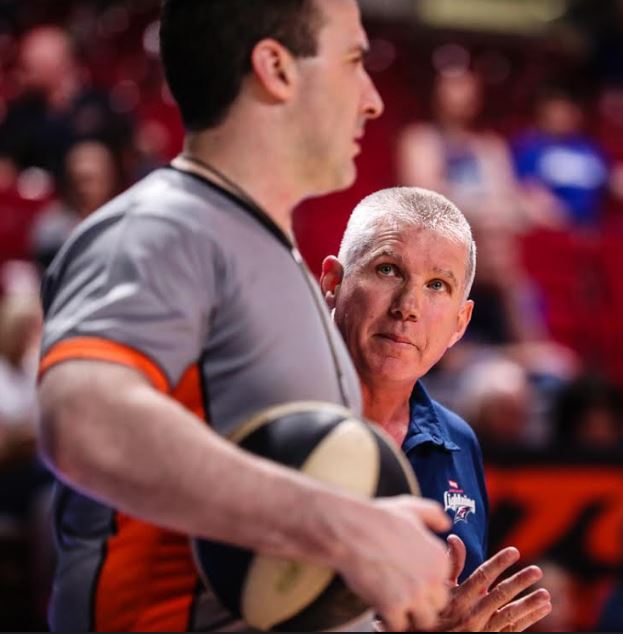 "NO Nathan, sorry, you don't look like Ryan Gosling."