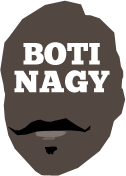 ---
Advertising opportunities available.
Please contact me.
---
FFT: Were 20 Names Enough for the MVP?
Tweet
FOOD FOR THOUGHT (Main Course): It was a fabulous idea for the NBL to this week release the list of quality candidates from which its 2018-19 Most Valuable Player will be selected. But 20 names?
I'm sure we can all embrace the idea of the "list of nominees" for the most coveted individual award. But surely a list of 20 dilutes the quality immeasurably.
If there are 20 different players who could claim the MVP award for this season, I'll braid Jordair Jett's hair.
So here they are, in first name alphabetical order: Andrew Bogut, Brian Conklin, Bryce Cotton, Cameron Gliddon, Casper Ware, Daniel Johnson, DJ Newbill, DJ Kennedy, Jacob Wiley, Jerome Randle, Kevin Lisch, Lamar Patterson, Melo Trimble, Mitch McCarron, Nathan Sobey, Nick Kay, Shawn Long, Tai Wesley, Todd Blanchfield, Terrico White.
Now come on, seriously? Cam Gliddon for MVP? Terrico White? Kevin Lisch? All the DJs - Johnson, Newbill, Kennedy?? I could go on, but you get my drift.
These are fine players all, but a chance to win the MVP?
That's just way too much of a stretch. If the NBL truly wanted to make this interesting, prune this list to 10, for starters. Those are the names which should go to the eight club coaches and captains for voting purposes.
Then the league should release a list of five - or maybe six, to keep us all guessing. And we could get to an Academy Award style drama with the nominees ... and the winner is...!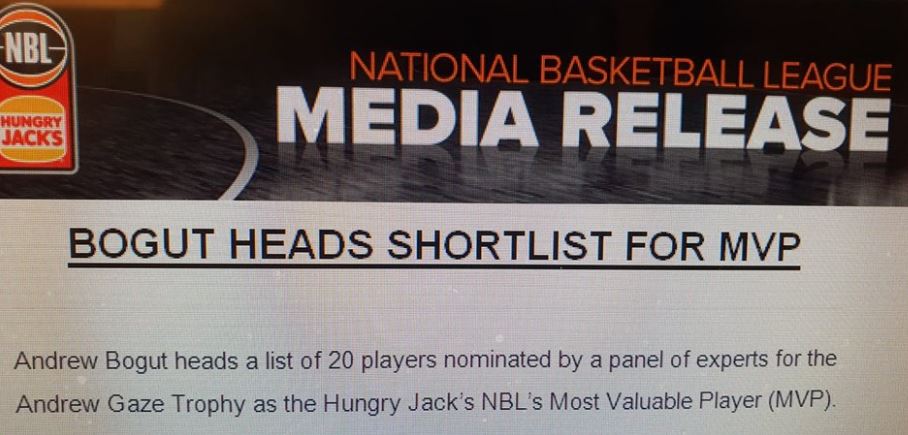 But come on. Let's not call 20 names a shortlist when it's roughly 20 out of 80. That's a quarter of the competition on this so-called "short" list.
* * *
HORS D'OEUVRES
NOT sure what Canberra Capitals did to be expelled from the WNBL Grand Final against Adelaide Lightning, but the expulsion apparently has been upheld and it will be an Adelaide-Perth best-of-three championship now.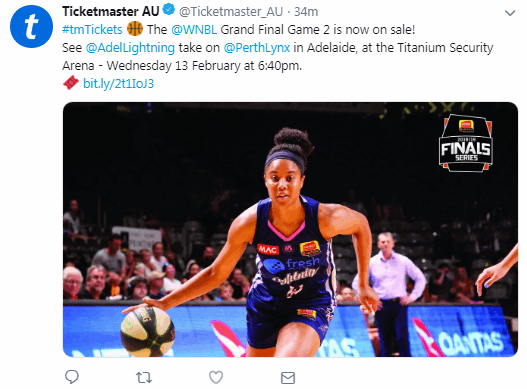 That is, of course, if Ticketmaster is to be believed.
MEANWHILE, has Lucas Walker received the plaudits he is due for his "Larry Bird " shot from behind and over the top of the backboard in Cairns?
It's not something you see every day. (Unless you live at Mark Dalton's house).
* * *
MEATBALLS
SOMEONE really needs to tell FOXSPORTS' WNBL anchor Ben Waterworth what quintessential means. I know we sent out the message he was using it (regularly) incorrectly a couple of weeks back, but the word does not appear to have seeped through to him.
And, oh my, how often are we finding players with their hands "caught in the cookie jar"?
Um, frankly, waaaay too often. Every time I hear it, I stop on a dime.
Not sure why. I just do. And oh the absolute joy of turning on the Melbourne-NZ game to hear Mr Over Enthusiastic screaming "BarLOWWW ... misses the shot".
Yes, the DeRail, Dwayne Russell was back, sadly, giving us play-by-play as though we were staring at radio sets. He is so over the top, he makes Corey Williams sound like Chris Anstey.
To see how it should be done, tune in to any Cairns game featuring a Matt Russell or Nathan Strempel, with Cam Tragardh and Mark Worthington.
Or a Hawks match being called by Strempel, Brad Rosen and Steve Carfino.
There's in-game analysis and commentary, but it isn't radio calling of stuff we can see. Yes, the shot missed! The entertainment value of those commentary teams also is off the charts, with nifty anecdotes, not self-serving platitudes.
IT'S not just me, as I can tell from the support on social media, so at some point can FOX explain why its audio and visuals so often are out of sync on its WNBL coverage? Makes no sense.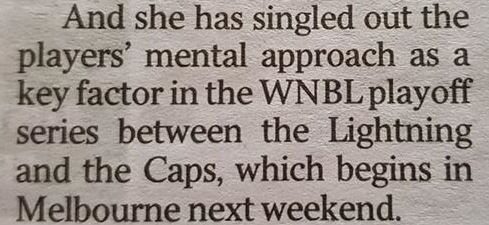 TO print media now and forget Ticketmaster, it seems that Canberra now IS in the WNBL Grand Final after all. It just didn't earn the right to host Game 1 against Adelaide.
Apparently the WNBL has rewarded Melbourne Boomers with hosting rights because, well, we all know they do home games so very well.
But who's home game is it? Your guess is as good as mine.

As for excitement about the 36ers sneaking into the NBL top four, this media scribe was so overwhelmed and in such a rush, he didn't even have time to read what he had written.
Or maybe he spent so much time watching the Tour Down Under, he wasn't at the top of his game.
* * *
DESSERT
THE Sydney Kings twice knocking off the Bullets to confirm their return to the playoffs for the first time since 2013 clearly makes them the NBL round's biggest winner.
IT was a toss up between a New Zealand side twice manhandled by Melbourne or a Brisbane team outshone twice by Sydney for the round's biggest loser. But considering the Breakers aren't realistically in the fight for the finals anymore and Brisbane now has lost four straight to drop out of the top four, it is the Bullets who we feel lost more with their double demise.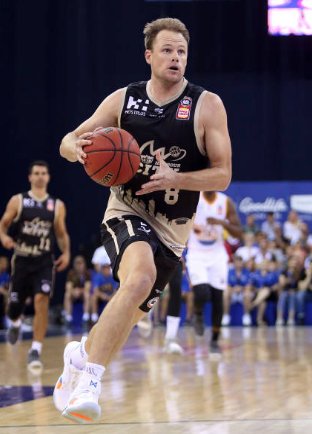 DON'T TALK WITH FOOD IN YOUR MOUTH
FEARLESS Fox caller Mark Worthington said aloud this week what many people believe, while he was on duty at the Cairns-Adelaide game and watching the Taipans attack the 36ers frontline.
"Majok Deng doesn't want to play defence at any stage of the game."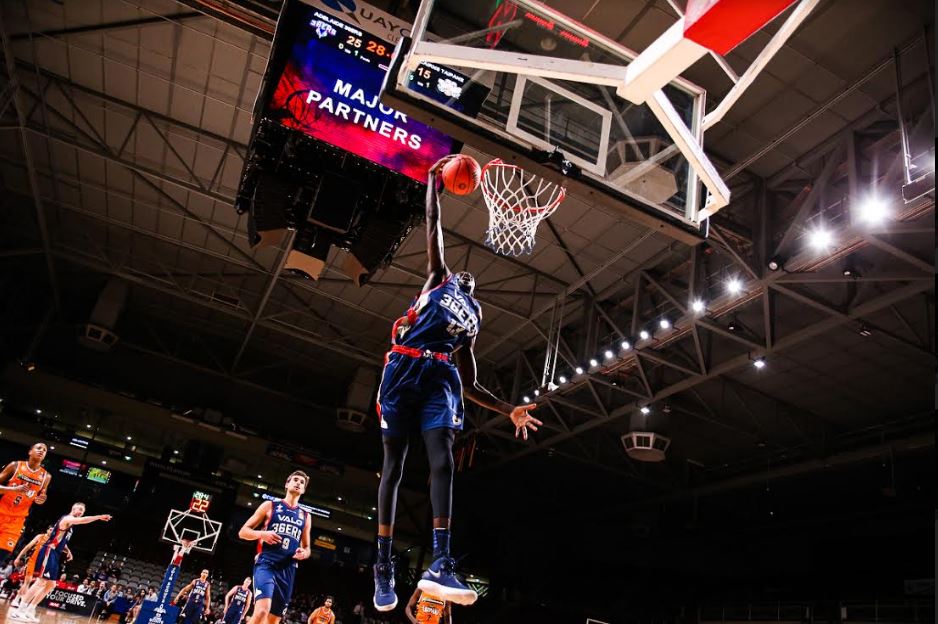 D is for "Dunking", not Defence in the Deng dictionary.