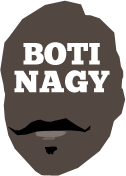 ---
Advertising opportunities available.
Please contact me.
---
FFT8: Creek to soar with Phoenix
Tweet
FOOD FOR THOUGHT: News our regular readers knew last month was confirmed today when the NBL's latest franchise, South East Melbourne Phoenix revealed their first marquee signing as Mitch Creek.
A huge potential boost for the NBL's 2019-20 season, Creek's marquee signature is reminiscent of South Dragons' marquee first signing back in the day. which also had a few 36ers fans in tears, Joe Ingles.
The tragedy of the 36ers losing Creek in acrimonious circumstances is the fact it all could have been solved and never needed to escalate if both the club's management and his people had sat down at a table. At least that's what I will believe to my dying day.
In the meantime, South East Melbourne reclaims Creek as a Victorian and he quickly bought into the pending United derby rivalry.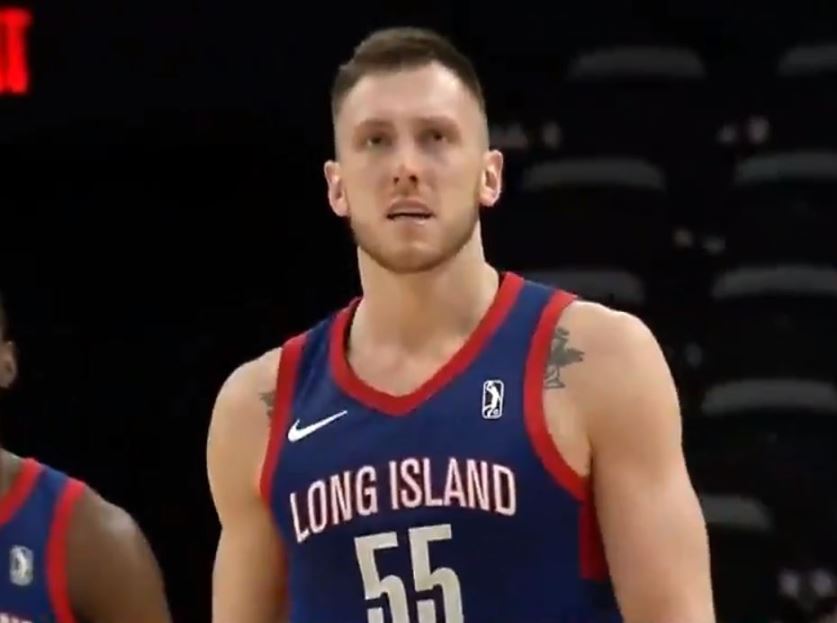 "The Melbourne in Melbourne, they beat us last year in a five-game series and I want to smack the absolute piss out of them," Creek said.
"I respect every individual at that club. I respect the coaching staff, the club as a whole, the way they run their nights, the way they get fans and celebrities to games, I have 100 percent respect for what they've done.
"But I hate them, because they're bloody good. And that's what happens. When you're a good team, no-one really likes you.
"They're going to be a consistent force in that league and for me. Last year we lost in the fifth game of a grand final series. We walked off that court with our head held high and said 'you know what? We'll be back' and for me, that's what I want to do.
"I want to go back there and play them in a grand final. I want them to have homecourt advantage so our backs are against the wall and hopefully goes to five games and I get to shoot the game winner, make it, then we party."
Creek said internal state rivalries were always good ones, and Brisbane-Cairns and Sydney-Illawarra would assuredly agree.
Asked whether he was looking forward to his first game against Adelaide, Creek said: "Depending who the owners are at the time, absolutely.
"Some people that work there, absolutely.
"I will walk into that stadium and I will thank the crowd, I'll thank my teammates that I've played with from there, I'll thank the coaches.
"But there's certain people at that club that I will never thank and I'll never have any time for again. And I'm glad I got out of that situation with those current people there.
"I'm not here to name names or to shame anyone. The club was phenomenal to me. The entire organisation was amazing over the course of eight years, that turned me from a boy to a man and look, you know, things happen and that's how it is.
"But yeah, I'm going to go back there with a real chip on my shoulder and they're going to understand that they shouldn't have done what they done and I'm going to play every single second of that 40-minute game and yeah, we're going to try and raise some hell."
In the meantime, Creek went off for 24 points on 10-of-14 shooting, as his Long Island Nets went down 124-130 to the NBA's Orlando Magic affiliate, Lakeland Magic in their G-League clash.
His form reaffirmed the NBA remains his absolute priority, a fact he reiterated on twitter today with: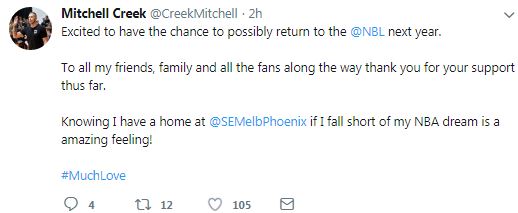 * * *
TIME FOR OFFAL
THE WNBL has slapped Canberra Capitals with a $2,500 fine for inflammatory comments from head coach Paul Goriss and some of his players after their loss to the Lynx in Perth.
The Caps saw red when Asia Taylor and Kelsey Griffin - that's Kelsey Griffin, not Kelsey Grammar as the MC at the Capitals-Lightning game called her - clashed and Griffin suffered a head wound requiring stitches.
"The league has completed a full review of all video evidence from the game and concluded that in this specific incident, the contact was incidental and deemed an unfortunate occurrence that can take place within the game of basketball," was the WNBL's official position.
The league issued its fines for quotes used in a The Canberra Times article.
"These comments are considered to be prejudicial to the interests and reputation of the WNBL, the Perth Lynx WNBL team and their athletes," the league statement said.
"In accordance with the league's operations rules, public criticism of referees will not be tolerated."
* * *
HORS D'OEUVRES
BRISBANE Bullets have granted struggling import guard/swingman Stephen Holt an early release from his 2018-19 contract, reactivating the NBL's "Mr Fixit", Jeremy Kendle in his place.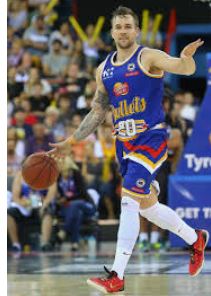 Kendle (right, in his previous Bullets stint), has been training with the Bullets but is only a short-term fix while the club seeks the right man to bolster its backcourt, Holt now bound for Europe.
In other breaking news, there appears to have been a major over-reaction by the government of Qatar over losing a basketball match ... Qatar today withdrawing from OPEC.
Yes. Really.
(But OK, maybe the two aren't connected.)
* * *
MEATBALLS (Formerly "Yeah, No Kidding")
THERE was considerable social media commentary and disquiet with FOX SPORTS's decision to run with two male commentators on Saturday's WNBL Grand Final rematch between Melbourne Boomers and Townsville Fire.
Not that John Casey and Cam Tragardh weren't good. Just questions such as, what about Carly Wilson, Jenni Screen, Lauren Jackson, Rachael Sporn, Michele Timms etcetera?
(Yeah, we know Carly was travelling with the Caps in her assistant coach role, but she was still amid the list being mentioned.)
Frankly, it was Hannah Hollis who shone most brightly, with good intros, good questions. good segues and good throw-to lines.
It definitely was good to see her on a WNBL call, though someone should tell her there is no such verb as "versing". It doesn't exist, even though there appears to be a concerted bid to drag it into the language.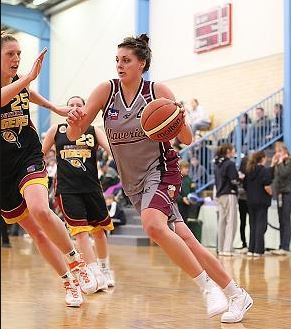 It is "Team A VERSUS Team B" or "Team A will play (be playing) Team B". There's no "versing", except maybe in Christmas carols later this month. And even there, it will be verses sung.
Hollis made the remark regarding Cayla George playing against her former team and Melbourne's Opals "big" also confused Tragardh during his call.
As George exited the win over Townsville with a thoroughly entertaining stat line of 11 points, 8 rebounds, 6 assists, 5 steals, PLUS 5 turnovers and 5 fouls, Trigger talked about her evolution as a player from her early days.
According to him, Cayla was a "product of Far North Queensland" from Cairns.
That was an interesting fact, especially for South Australians who know she was born in Mount Barker, grew up in the area, played for Eastern Mavericks (above), was a star as an SA state junior, went to the AIS then came home to play for her (then) beloved club, Adelaide Lightning.
She won a Halls Medal with Eastern a decade ago.
Still surprised Case let him get away with it.
Dwayne Russell calling the Boomers' two FIBA World Cup qualifiers revealed he is one of the few basketball commentators who understands the word "former" is inappropriate when talking about Olympians, MVP winners or championship winners.
Russell rightly referred to his co-caller as "four-time Olympian" Shane Heal. Not former, but four-time. Correct.
Also noticed how deliberately he now says "free throw line" as "Free. Throw. Line." with two distinct pauses. Not sure why because haven't heard anyone stuff that up but then, yes, the mute button is often depressed so, who knows?
* * *
DESSERT (Formerly "Biggest Winners/Losers)
BEATING Dandenong on the road, losing Aimie Clydesdale to concussion in that game, then still beating playoffs-bound Canberra in Adelaide, easily qualified Lightning as the round's biggest winner. Achieving those results with all the other distractions swirling around made it huge.
BENDIGO turned into the round's biggest loser, twice hammered on the road by a combined 63 points and giving Sydney its first win in its past 13 games, while denting its own playoff aspirations.
* * *
CHEESE AND CRACKERS
SPILL of the week had to be by Melbourne Boomers' Jenna O'Hea with 5.5 seconds left in its win over Townsville after rushing in to help up teammate Lindsay Allen.
Instead O'Hea also slipped, joining Allen on the floor, much to their bemused teammates' delight.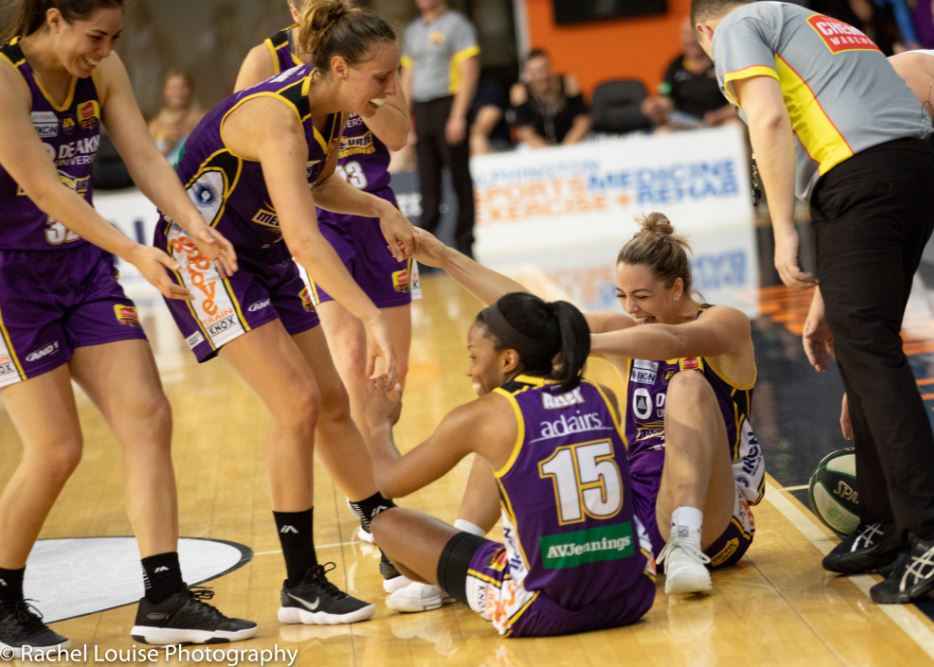 * * *
SAYING GRACE (Formerly "Quote of the Week")
BOOMERS and Brisbane coach Andrej Lemanis reflecting on the awkwardness of the final 2019 FIBA World Cup qualifying window in the NBL season and its potential impact on playoff-bound teams.
"As long as the Bullets are in, we'll be fine."