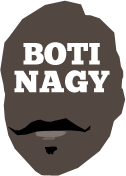 ---
Advertising opportunities available.
Please contact me.
---
FLASHBACK 113: April 13, 1990
Tweet
*FLASHBACKS, my irregular "lucky dip" where I just reach into my drawers of old Australian basketball stuff and transcribe or post whatever I find for you.
Today while I was rummaging, I came across this program from the first day of the 1990 Australian Club Championship for women at Melbourne's Albert Park Stadium.
The tournament annually brought together the 24 best teams from around Australia and is along similar lines NBL CEO Jeremy Loeliger recently was embracing with talk of a national end-of-year championship for NBL1 teams and state leagues.
It being April 13 and this program from April 13, 1990, it seemed a perfect day to celebrate the 29th anniversary of the ACC's 18th tournament.
But yes, it was just a fluke I should find this one today of all days. (And in case you were wondering, that's North Adelaide's Kay McFarlane and Nunawading's Gaylene McKay posting up on the cover.)