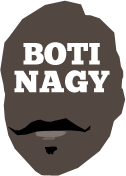 ---
Advertising opportunities available.
Please contact me.
---
FLASHBACK 78: NBL around the corner
Tweet
FLASHBACKS, my irregular "lucky dip" where I just reach into my drawers of old Australian basketball stuff and transcribe or post whatever I find for you.
THE NBL season is looming, the Australian Basketball Challenge (nee Blitz) in Brisbane on in less than three weeks.
Seemed like a good time to revisit some of the NBL's past. (No emails please. WNBL is coming too...)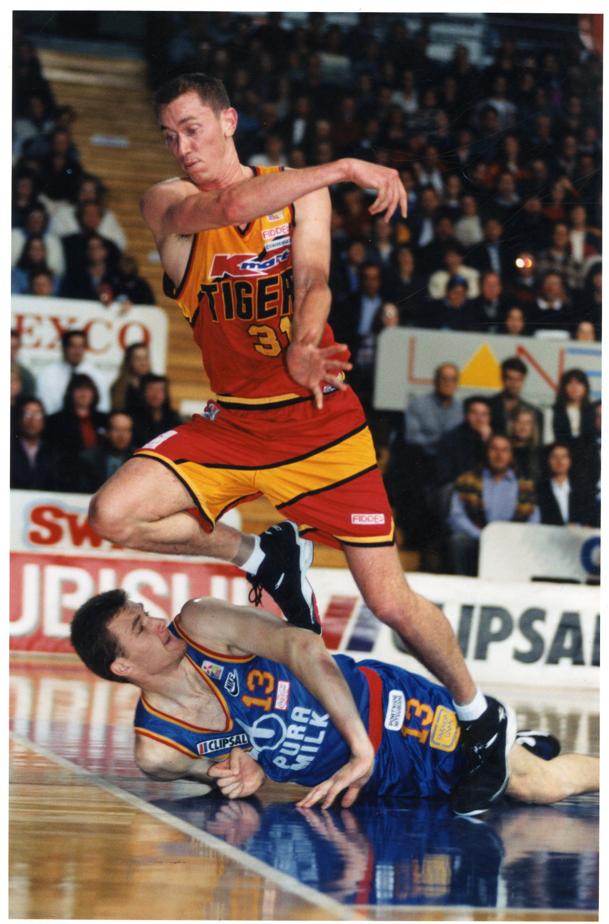 BLAIR PITCH PROJECT: Blair Smith gets a pass away while Brett Wheeler avoids a ball.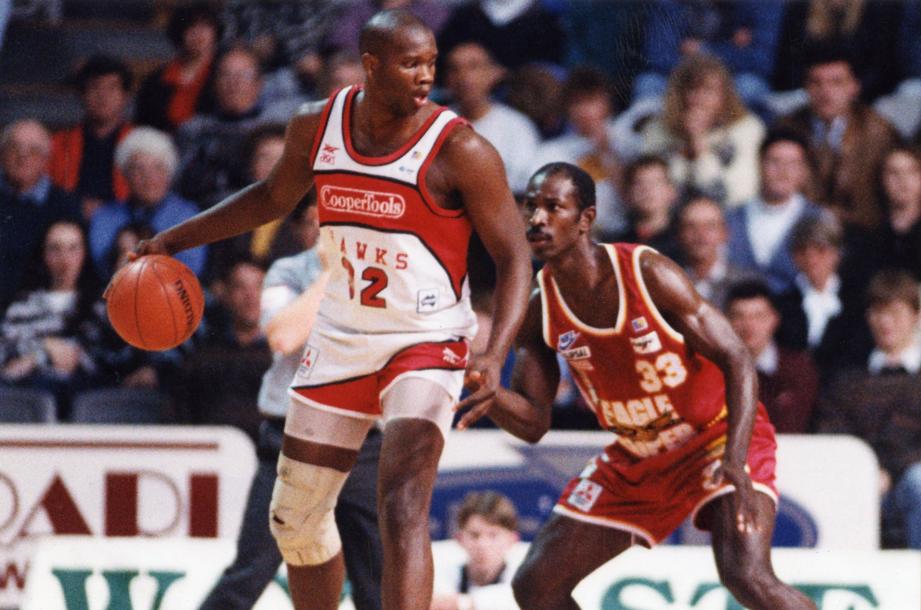 SPIN CYCLE: Hawks star Melvin Thomas looks to spin on Mark Davis.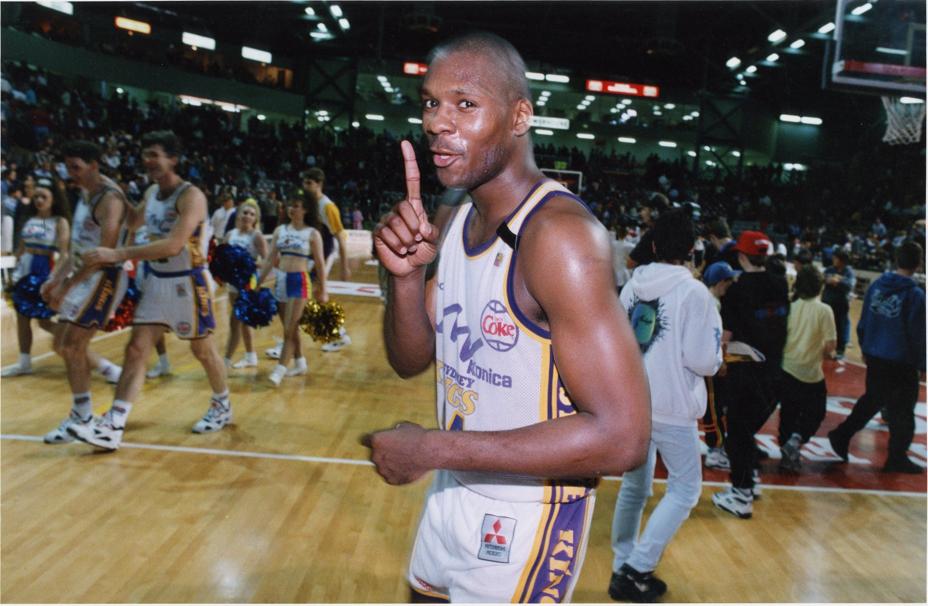 SSH: Dwayne McClain silences the crowd as the Kings win.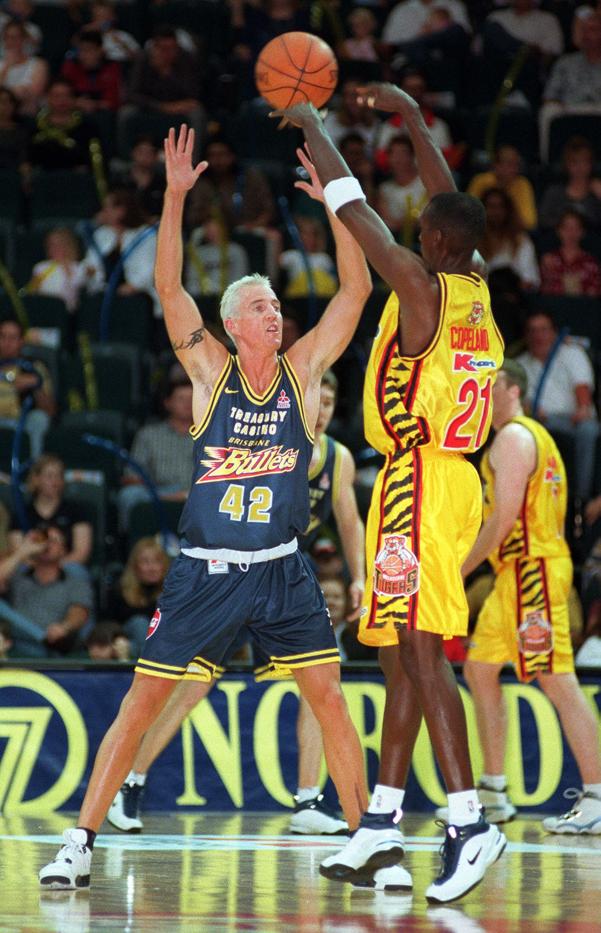 BULLETS MEMORIES: Lanard Copeland fires a pass over Brisbane's Simon Kerle.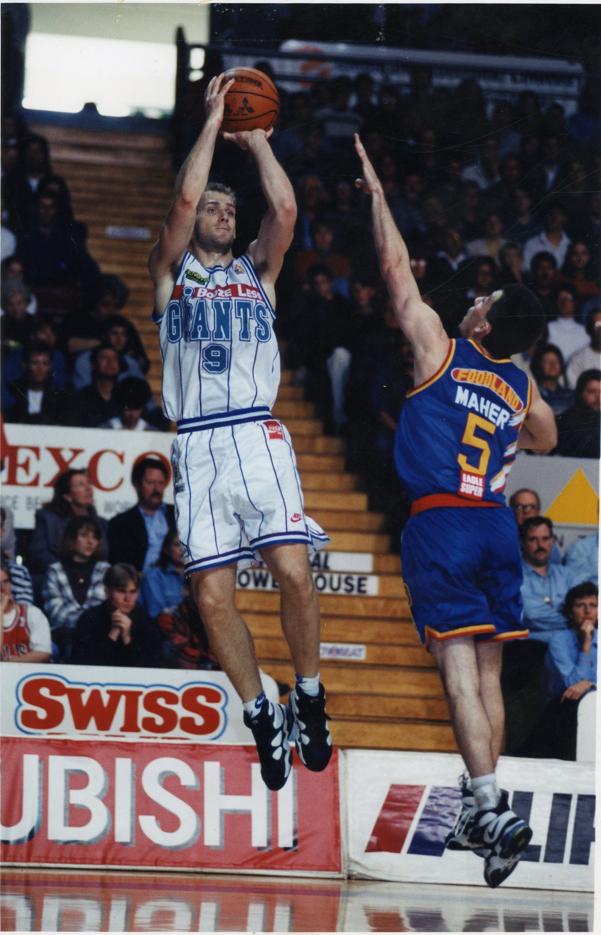 DISTINGUISHED GENT: Chris Jent fires for the Giants. Yes, it really was 21 years ago.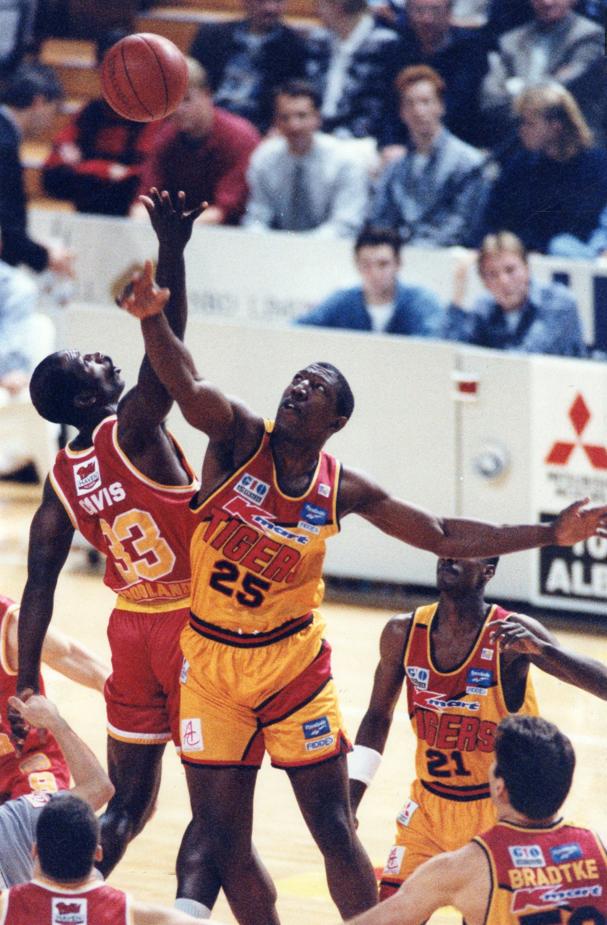 MAKING HIS OWN MARK: Tigers import Dave Simmons tangles with Mark Davis.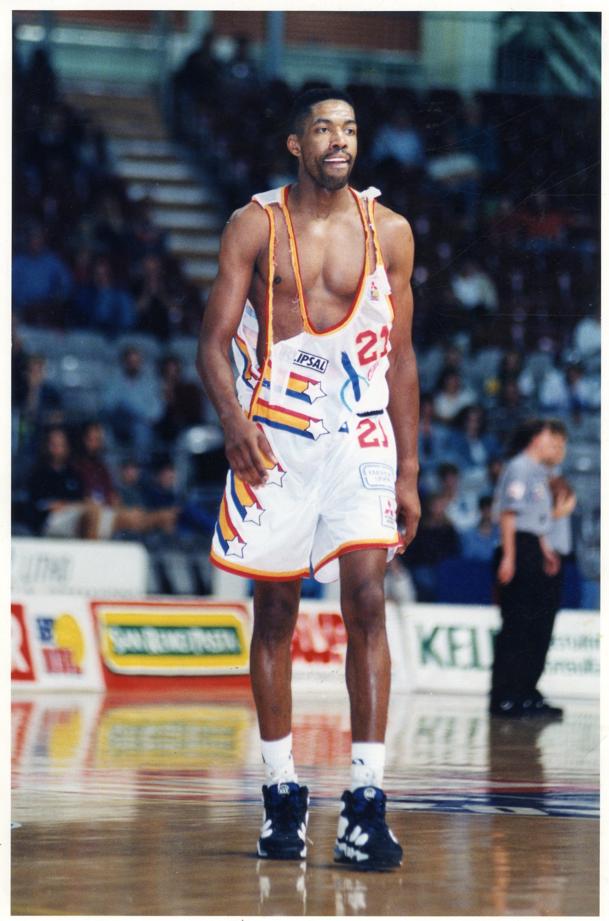 THIS IS FOR KEVIN SUGARS: Robert Rose's uniform comes off second-best from a Croc mauling.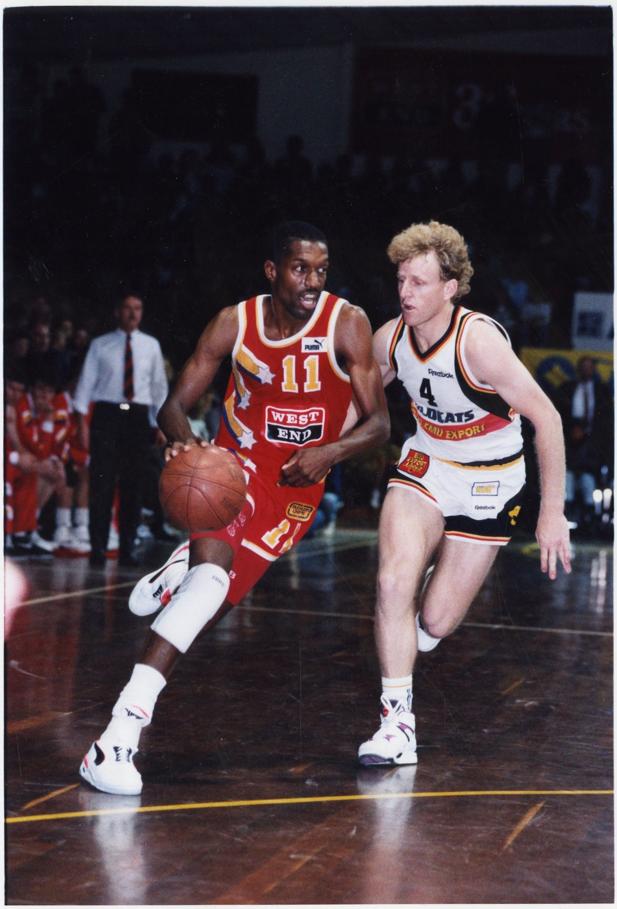 BUTCH & WATTO: Not a breakfast radio show but Butch Hays and Eric Watterson.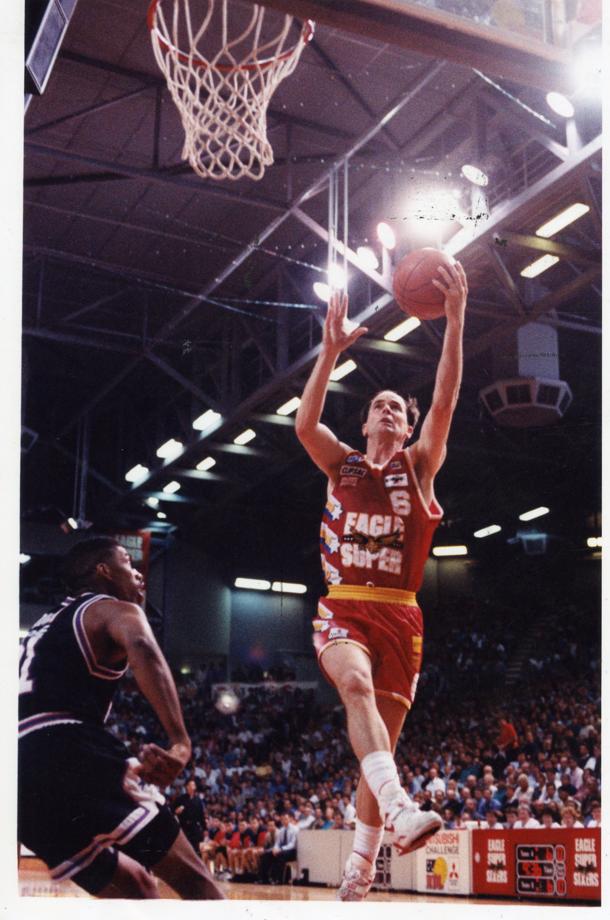 OLD STYLE MAGIC: Phil Smyth gets to the hoop.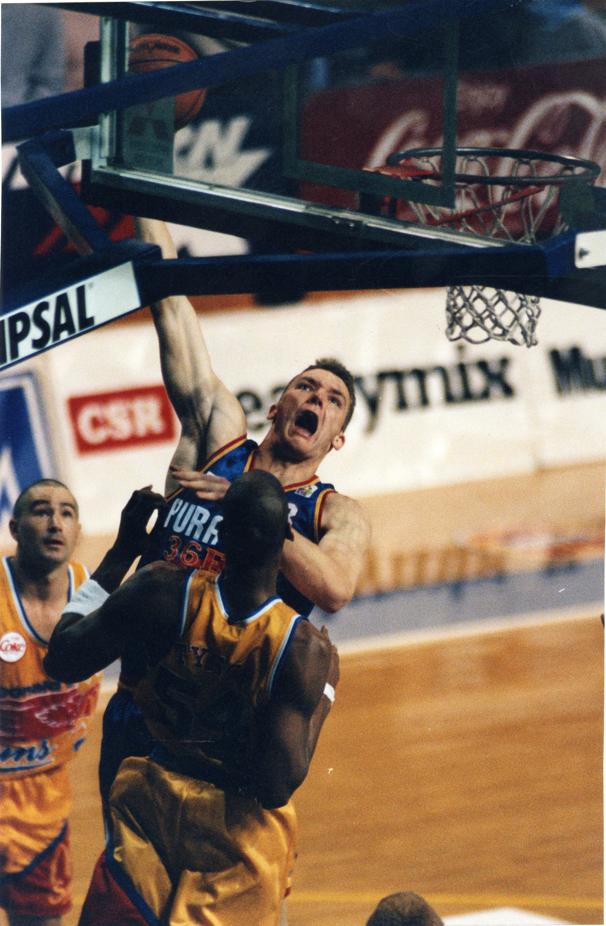 WHEELIN' & DEALIN': Brett Wheeler fires over the Suns.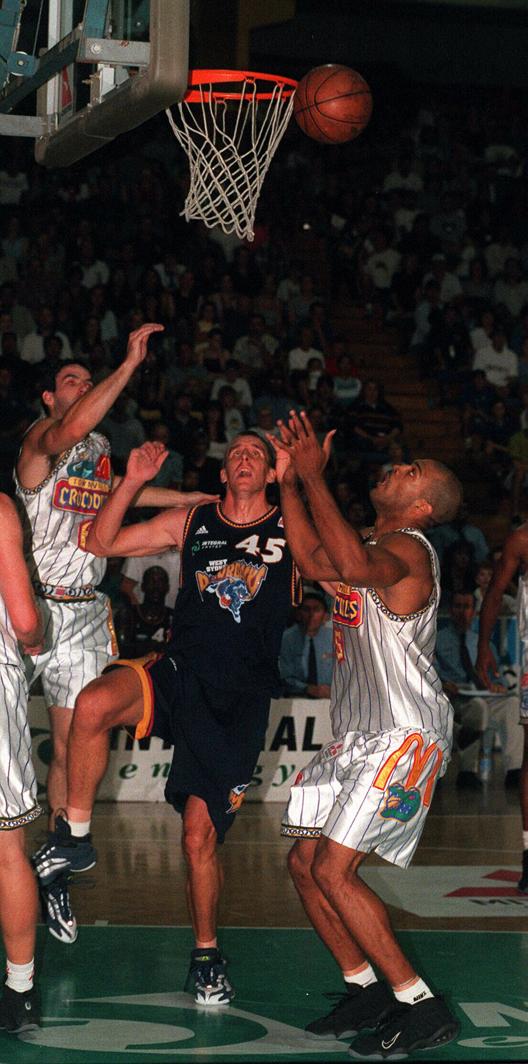 DWIGHT SANDWICH: Simon Dwight, sandwiched by Sam Mackinnon and James Harper.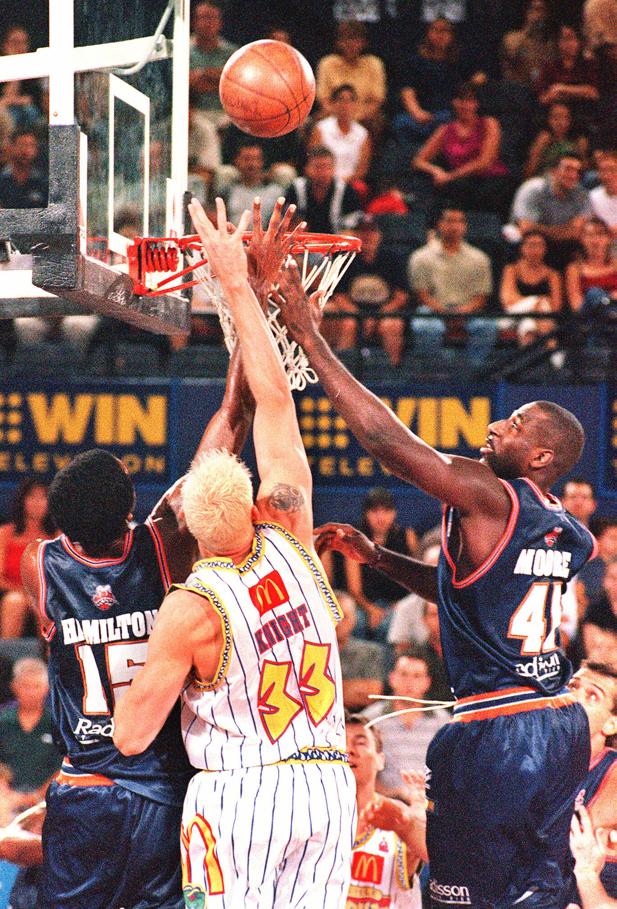 I'VE GOT IT: Andre Moore, right, looks the least likely to secure this one.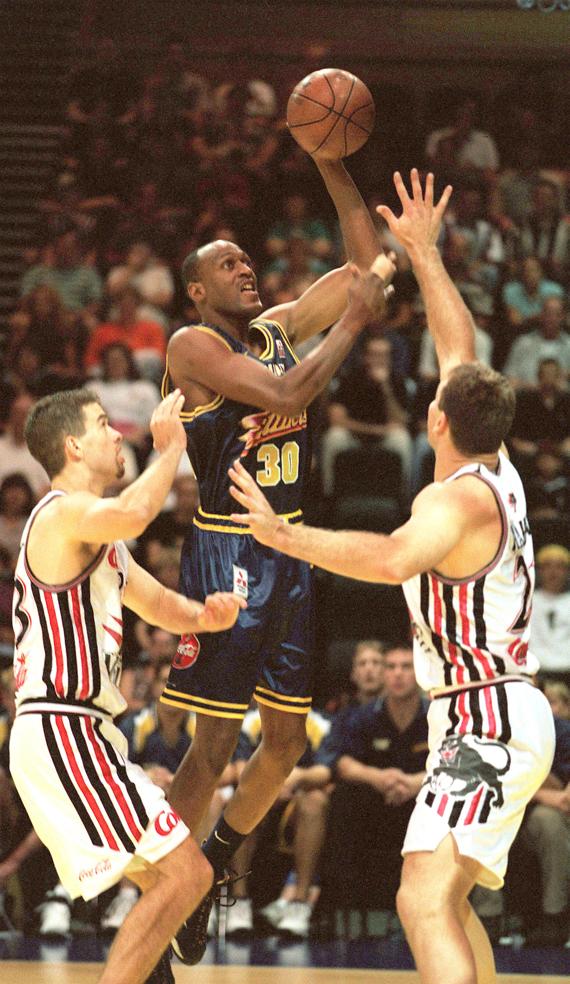 THE INCOMPARABLE ONE: Leroy Loggins splits the Perth defence.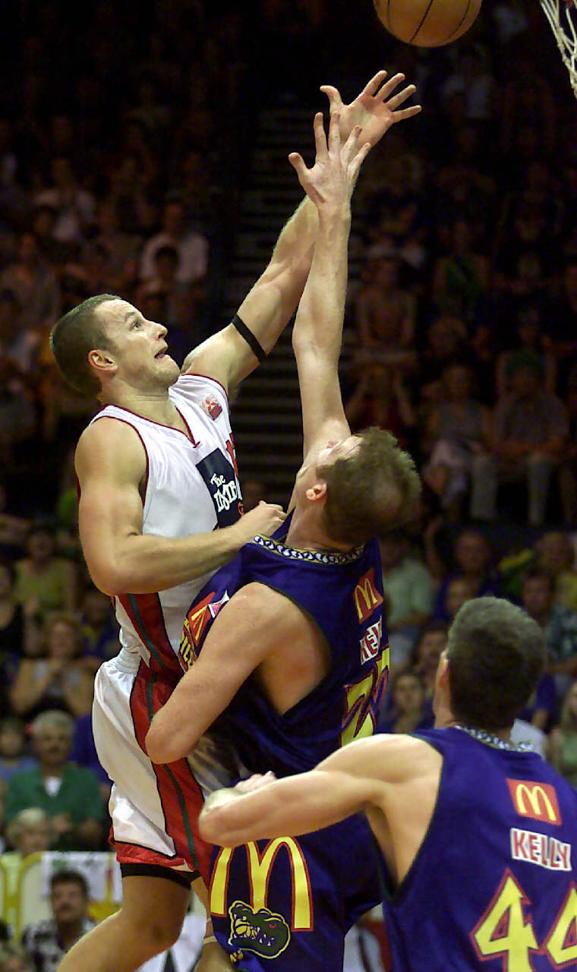 SAV, REIDS & KEL: No, not another radio show but Glen Saville, Pat Reidy and Mike Kelly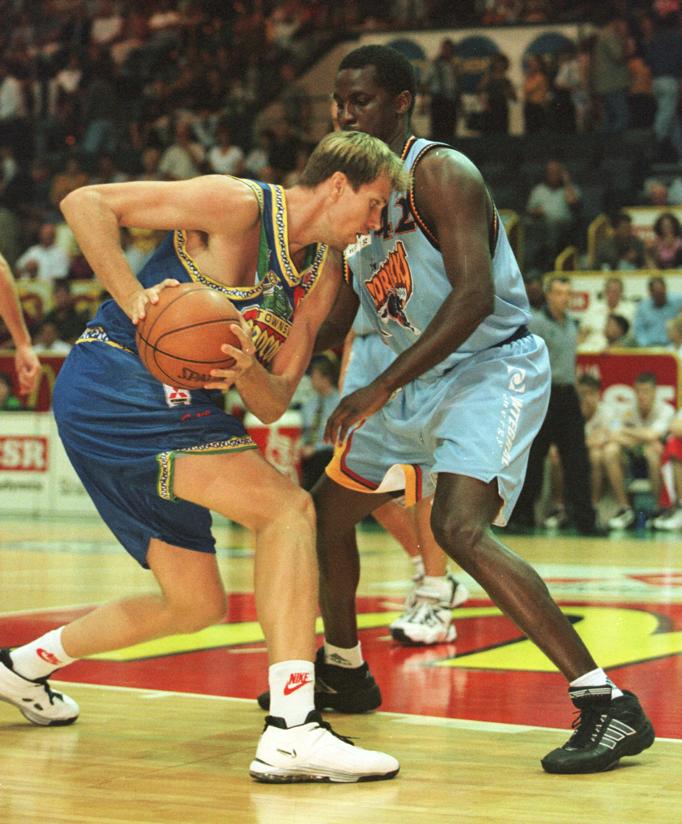 GOOD TO GO: Andrew Goodwin looks to drive on West Sydney.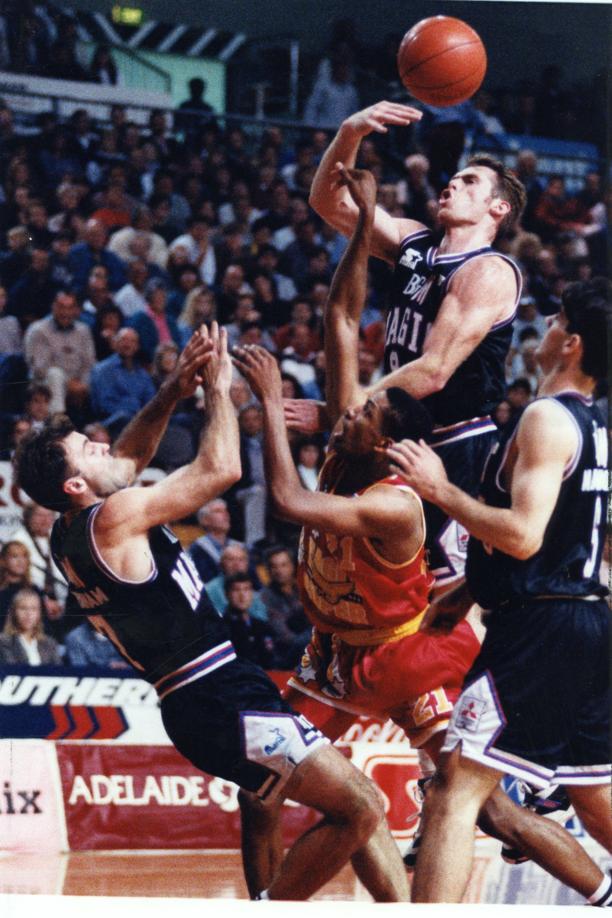 MAGIC MUGGING: David Graham, Rupert Sapwell and Sam Mackinnon swamp Robert Rose.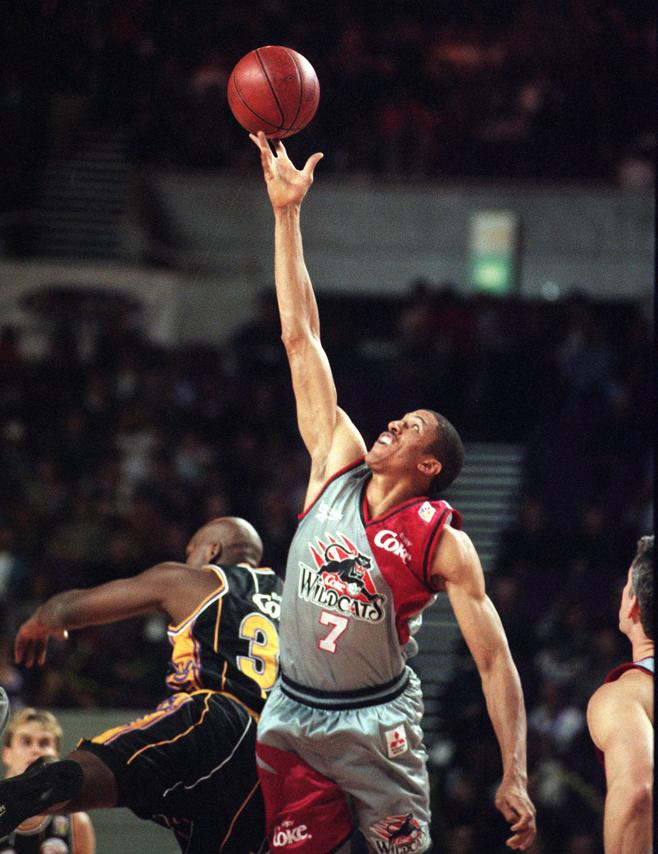 HEAD & SHOULDERS ABOVE: There was James, then there was everyone else.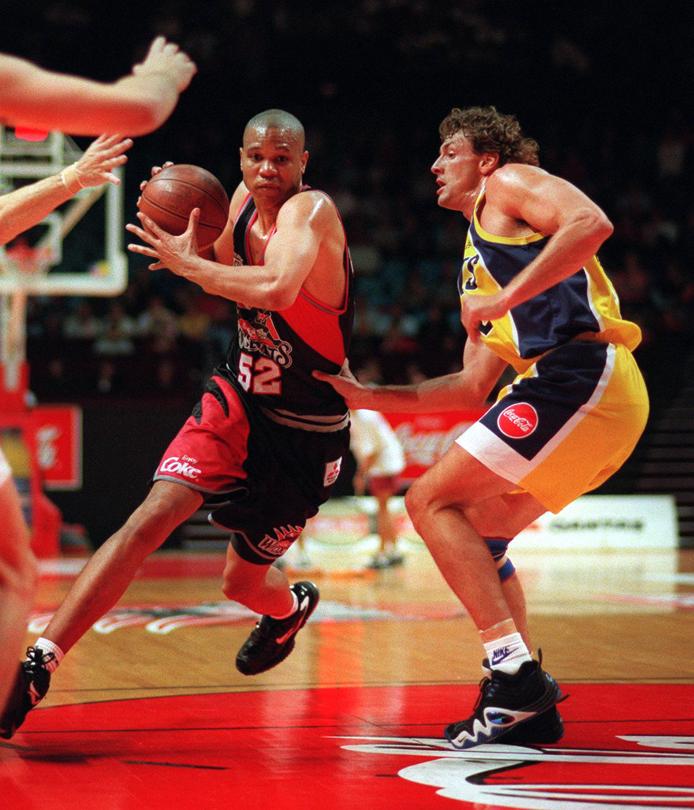 HEADING FOR THE HOOP: David Van Dyke drives on Rob Sibley.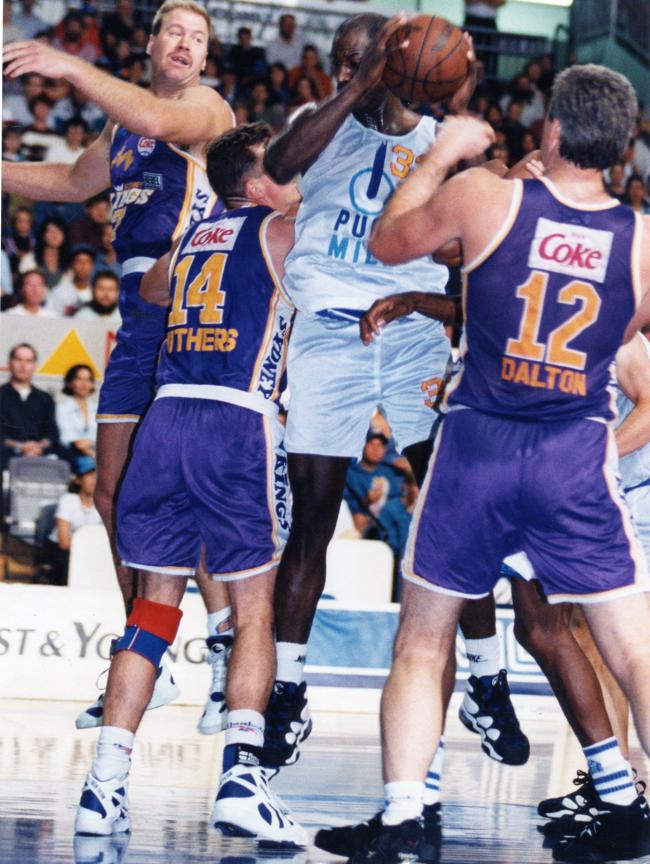 CROSS KINGS: Dean Uthoff, Mark Dalton...was this the NBL's version of the Bad Boys?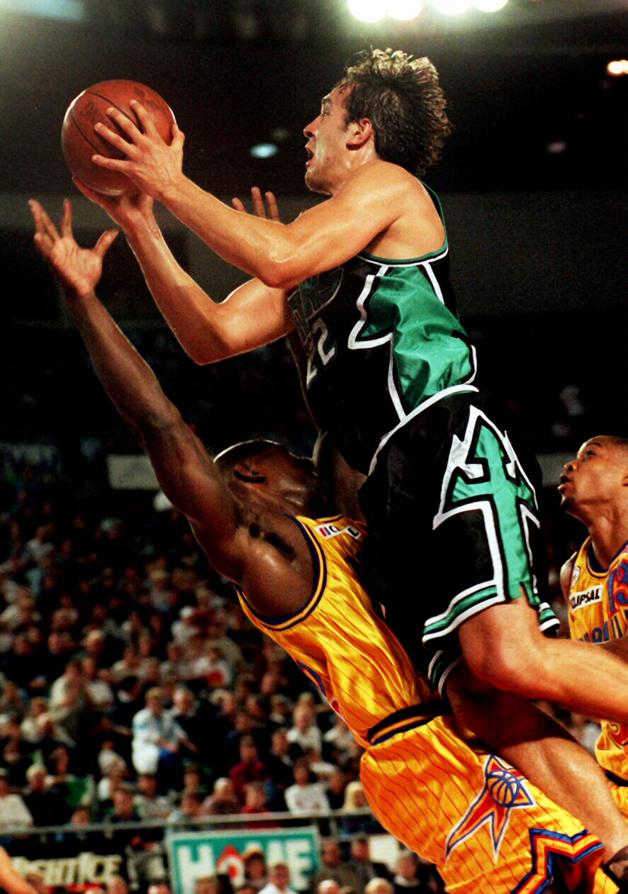 DRMIC IS BACK: This is Frank, 18 years ago. The new season brings us Anthony. Roll on 16-17!