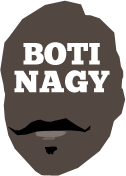 ---
Advertising opportunities available.
Please contact me.
---
Lightning to rally for Chris
Tweet
MAC Lightning's coup recruit Abby Bishop says Adelaide's WNBL team will "do it for Chris" in the wake of news coach Chris Lucas has a cancer fight on his hands.
Lucas addressed the team last night at practice to reveal the news he is stepping aside from his coaching role to focus on his fight against a cancer which has targeted his kidney and will require surgery next week.
"It affected everybody a lot," Bishop said.
"We took it very hard.
"But listening to Chris talk about how the way we fight and play will inspire him in his recovery, was very motivating.
"If we can inspire him, then that's what we'll do.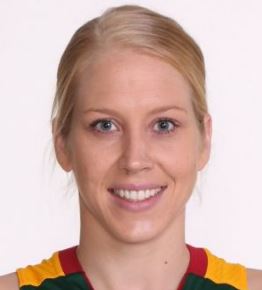 "We'll all work a little harder, play harder for Chris.
"We're going to do it for Chris."
Lucas said the "girls were great" as he had not looked forward to breaking the news, even though in his usual selfless manner, he insisted he had to be the one who did it.
"They were great and honestly, they will inspire me with how they play," he said.
Lucas will go into hospital on Monday for surgery.
During his absence from the sidelines, assistant coach Marcus Wong will fill an "interim" head coach role, with Jason Chainey, one of Queensland's top coaches, stepping up as lead assistant.
Where her commitments to FOX SPORTS' WNBL coverage permit, Adelaide Lightning icon Rachael Sporn also will join the coaching staff.
"Chris Lucas is more than the Lightning coach," Adelaide Basketball executive director Guy Hedderwick said.
"He's a genuine friend.
"The moment he is ready to return, we will welcome him back with open arms.
"There is no pressure on him whatsoever. We want to keep him as stress-free as possible and on the road to a full recovery."
Basketball Australia's chief executive officer Anthony Moore was staggered by the news.
"Obviously our first thoughts are with Chris and his family because one, it's quite a shock; and two, there's a significant battle ahead," Moore said.
"Chris is such a winner in all instances – four (WNBL) grand finals in a row, back-to-back championships.
"Then last week the Gold Medal (at the World Uni Games) and we didn't have that expectation at all.
"It's an outstanding testament to him and to his coaching."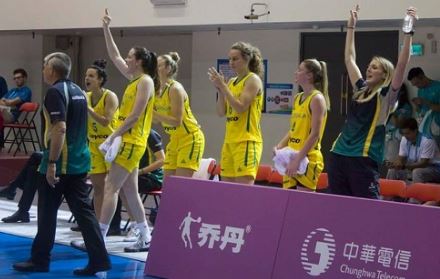 The WNBL's all-time most successful player, Suzy Batkovic, won two of her record five MVP awards playing under Lucas at Townsville, and two of her four WNBL championships with him at the helm.
"I've known Chris a very long time – he saw me at nationals as a kid," Batkovic said.
"He was an assistant coach in Canberra when I first got to know him really well and he was on the coaching staff at the 2004 Olympics.
"For Chris, the girls always come first. He gives everyone so much time.
"He is a great human – he's honest, he's fair and he'll do anything for you."
Now he has the hopes and prayers of the basketball community behind him as one of the sport's genuine good guys faces his toughest assignment.
Lucas facing fight of his life.