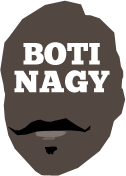 ---
Advertising opportunities available.
Please contact me.
---
Mal adjusted our NBL referees
Tweet
IT'S this simple – bring back Mal Cooper and his team of Bill Mildenhall and Ray Hunt.
That's the answer to the NBL's officiating woes.
The Cooper team made the refs accountable, had a vision for how the game should look and be played and was not afraid to address officiating issues.
Unfortunately Cooper's no-nonsense and sometimes abrasive approach stepped on toes along the route, making him enemies.
Appointed by the "demerged NBL" ahead of the 2013-14 season, there was a strong backlash from coaches and players as Cooper's team started cleaning up the game.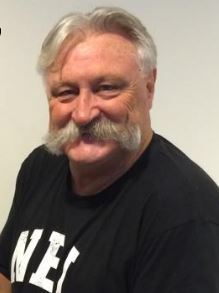 They were pacesetting worldwide.
At the same time they were turning the NBL back into a basketball competition and not the "who wrestles or flops the best" league, the Euroleague, NCAA and WNBA were voicing displeasure at how their competitions similarly had degenerated.
Cooper's team was ahead of its time. Or going back to the future. It doesn't matter.
At the 2013 preseason Blitz in Sydney, coaches and players alike were horrified as the transition began. I recall Mark Worthington after a game pointedly asking: "Are we playing netball now?"
Year One was a bit that way for a while but there was clear, defined direction from the referee leadership.
By Year Two (2014-15) there was tacit acceptance and adjustment as the game became far more attractive to watch.
Sadly, there was no Year Three.
As Larry Kestelman took control of the NBL ahead of 2015-16, raising its standard, playing level, profile and its mainstream relevance became priorities – and rightly so.
It also allowed those referees unhappy at being suspended for games after royal screw-ups – accountability is not always popular – and coaches concerned Cooper wasn't feeding their specific needs, to seize their opportunity and give voice to their displeasures.
At a time the league had rarely looked better, that is, of course, until THIS year, the NBL made a decision to bring Alby Joseph into the role of running the referees.
Alby is a terrific bloke but, let's be honest, outside a certain sphere in NSW basketball, his appointment was met with "Alby Who?"
Notoriety, of course, doesn't necessarily equal "right for the role" and in early discussions with him, his ideas of fostering a more open dialogue between officials and coaches had merit.
The fact is though, the NBL did not need to reinvent the wheel when for two years it had been rolling in the right direction.
When Alby, who took long service leave to do the NBL job, returned to the work force, again the league looked for new answers.
Scott Butler may just be one of the greatest referees this country has produced. It is an ongoing shame injuries brought his time as an elite whistler to a premature end.
But whatever vision he has for how the game should be called – unless it's "big-money, high-profile teams are supposed to win", which I don't believe - the message isn't getting through.
Our officials – with notable exceptions led by Aylen and Mayberry (not coincidentally our only fulltime NBL refs) – are for the most part unable to discern an important call from an irrelevant one and so few have any real feel for the sport itself or its protagonists.
They act as if bulletproof – every call they make is right – and compound their erratic and poor calling with technical fouls when challenged by frustrated and occasionally (justifiably) agitated players and/or coaches.
Last night Nate Jawai copped an early technical foul after he complained about a non-call. Replays showed he clearly was mugged and had every right to challenge the ref's inability to make the call.
Instead of manning up and saying: "Sorry mate, I missed that one," the ref just took the low road and whacked him with a tech.
Now think about that.
That additional foul now means Jawai's game might be hindered or altered at the very least. That then alters the possible outcome of what ultimately was a one-point win by Melbourne over Cairns.
In a season this even, your game, your season can rise or fall on that sort of petulant and authoritative behaviour and we've seen it enough times already to suggest it may be an epidemic.
Players livelihoods and coaches' jobs can hinge on their results so it's not as if officiating isn't important.
Truth is, the officiating is the elephant in a room where every NBL innovation and milestone is trumpeted loudly.
The league made a massive mistake in not retaining Cooper, or returning to him.
But those of us in the media already are abundantly aware how sensitive the NBL is to any sort of criticism or outspoken behaviour and Cooper remains a flamboyant human being.
He loves the game though. He loves his basketball and he loves the NBL. With two such highly-respected and revered partners in Mildenhall and Hunt – the trio all playing sport at good levels and able to "feel" and "read" situations with such greater superiority – the league had a team taking it forward with a vision and direction.
With the talent levels 2016-17 has, never has the league needed that team in charge more than it does now.
It's probably too late, contracts locked in, etcetera. But the NBL needs to revisit this ahead of 2017-18 to truly be credible. Even those coaches who rolled their eyes when Cooper told them "no", would be regretting what their teams are being subjected to right now.