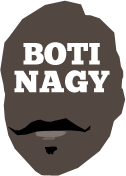 ---
Advertising opportunities available.
Please contact me.
---
Miracle at Westworld - Boomers force Game 3
Tweet
IF Melbourne Boomers complete their amazing WNBL Grand Final Series comeback on Saturday against Perth with the club's second championship, coach Guy Molloy, import Lindsay Allen and captain Cayla George should take a bow.
In orchestrating last night's dramatic Game 2 win 76-75 at Jack Bendat Stadium in the heartland of Lynx country, the Boomers switched the narrative and erased their shocking 71-98 Game 1 home demise, turning Saturday's match into a "winner-take-all".
Restoring his team's self-belief after taking such a potentially morale-shattering Game 1 defeat is a "hats off" effort by Molloy, well before anyone talks match-ups, strategies, Xs and Os.
It also speaks to the character of his team to be able to maintain focus after taking the Lynx's best shots in what turned into a Game 2 classic.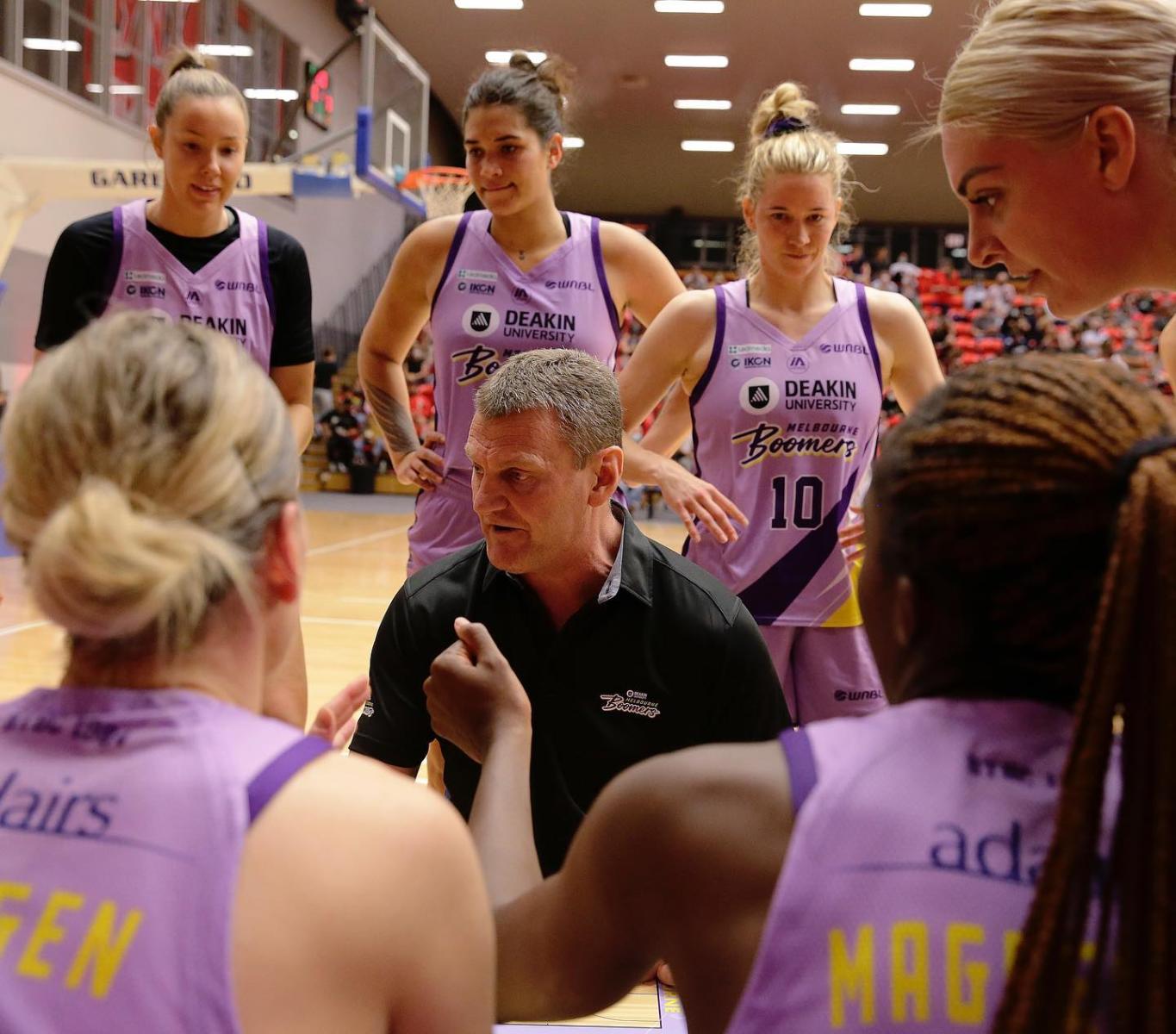 Lindsay Allen is the WNBL equivalent of the NBL's Bryce Cotton. She is a winner, she knows how, she knows when and she can also do it herself.
Her 29-point, seven rebound, six assists, one steal and a block performance - with just one turnover in a few seconds under 36 minutes of action - was a tour de force.
She shot it at 58 per cent, hit 4-of-5 threes and controlled the tempo and fortunes of her ball club.
In a word, she was magnificent, and two plays stood out for me. But I'll get to them.
George, who was awful in Game 1 - though no orphan there - used her experience, wiles and smarts to deliver a 22-point, 12-rebound double-double.
She stroked the big 3-pointer for a 74-70 lead, then calmly slotted two free throws with 7.2 seconds left for a 76-73 edge.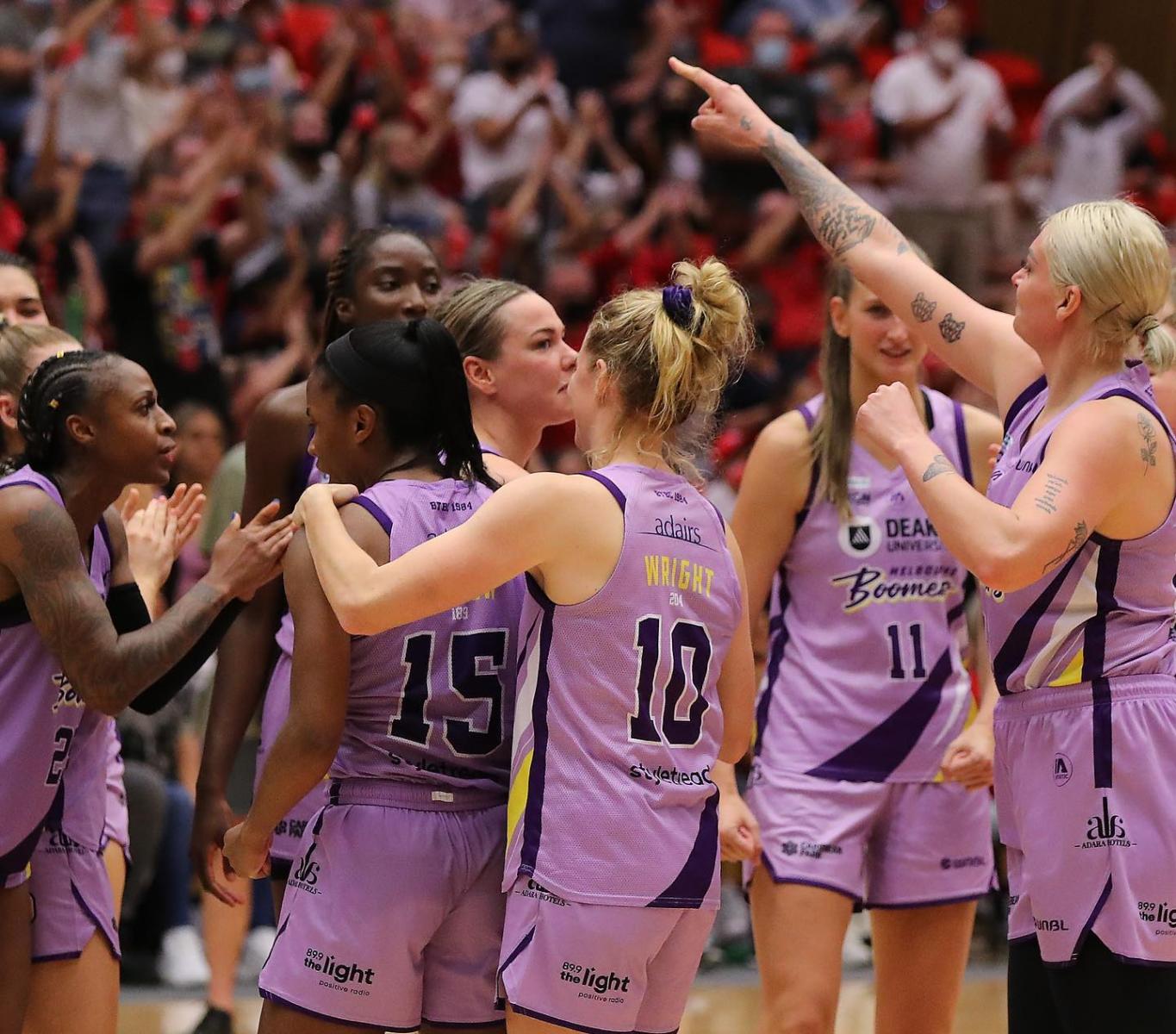 It was some of her finest work and Melbourne sure needed it, Molloy relying heavily on his starters but Tiffany Mitchell quiet and Tess Madgen with no points and a late turnover which could have doomed the day.
Ultimately, it didn't and the Olympian most assuredly will have a big role to play in determining this series' outcome.
The pressure also will fall on Lynx imports Marina Mabrey and Jackie Young. Mabrey made a huge triple with 9.1 seconds left to bring Perth to 73-74 before George's free throws put Melbourne three ahead.
Fouled on the game's last play as she desperately tried to force overtime with a 3-point attempt, she strode to the line and smoothly swished her first two free throws, taking her personal tally to 30 points.
But she short-armed the third freebie which would have sent the game into a five-minute extension, the ball hitting the front of the ring and into the Boomers' waiting arms. Game over.
Young played much of the game as if she considered this to be "series over", never looking like the star who enjoyed a fine season and deservedly won All Star Five (First Team) selection.
She not only went a dismal 5-of-20 for her 12 points and paltry three rebounds in ticks shy of 32 minutes, but she showed either a cocky attitude, sloppy attitude or gave-up-on-the-play in two critical moments. Take your pick of the options.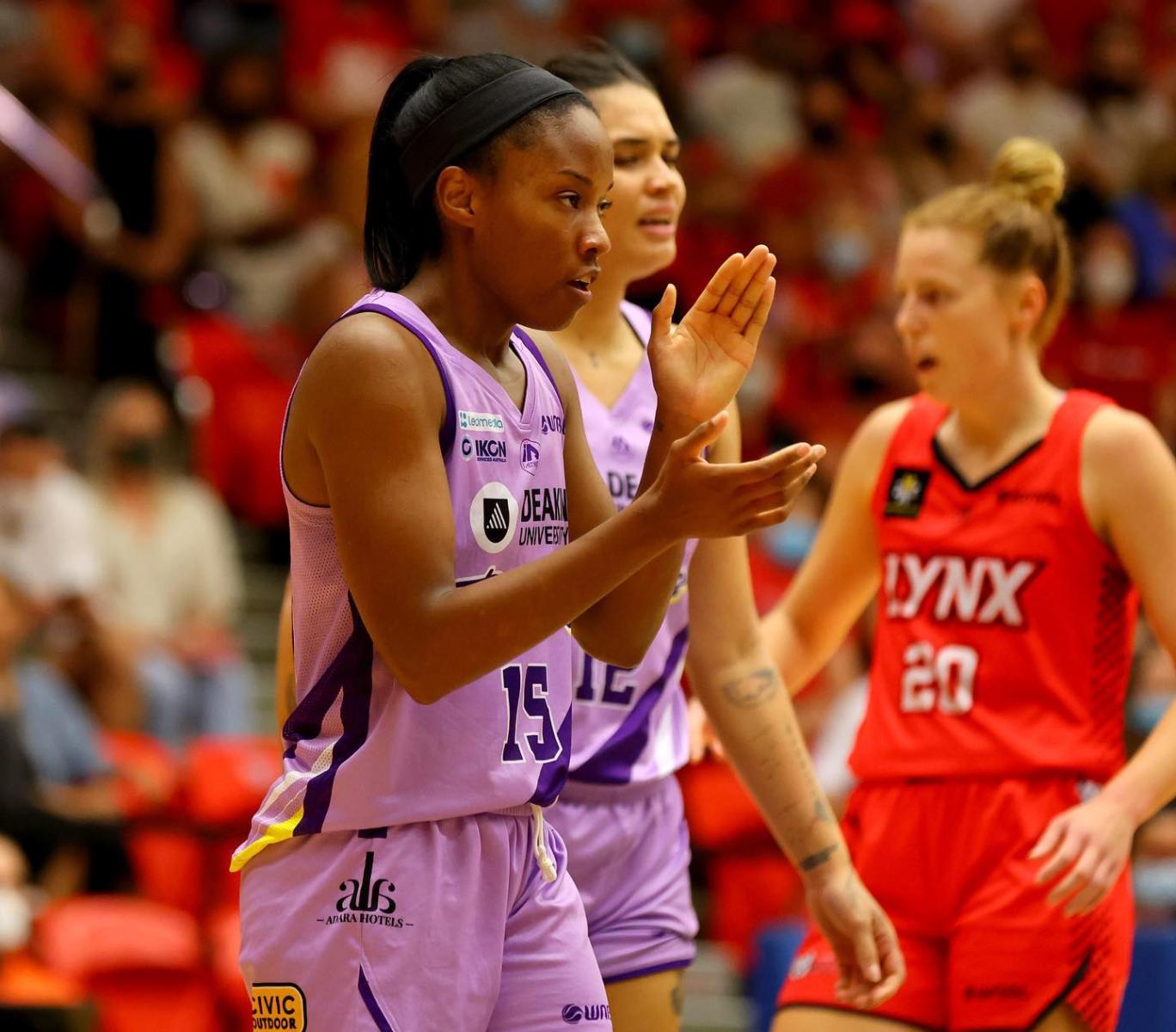 One was just ahead of halftime. Scores deadlocked at 39-39, Allen "did a Bryce Cotton", snaring a defensive rebound with five seconds left.
She then pushed the ball forward, pulled up smartly and stuck a calculated and brilliantly executed 3-pointer. That not only gave Melbourne a 42-39 lead on the siren but momentum and belief the "impossible" was possible.
Young watched Allen grab the rebound, made a half-hearted lunge as she passed her by, jogged a few steps behind her and essentially gave up on the play. If ever there was an example of the difference in attitude between the teams, that was it.
Her second big error also proved important, Darcee Garbin passing her the ball at 6:18 left and Young so casual on the catch that she bungled it and turned over the ball.
Perth led 62-61 at that point, the Boomers taking the lead through Ezi Magbegor on the very next play. It was the game's 13th lead change but, more significantly, the last.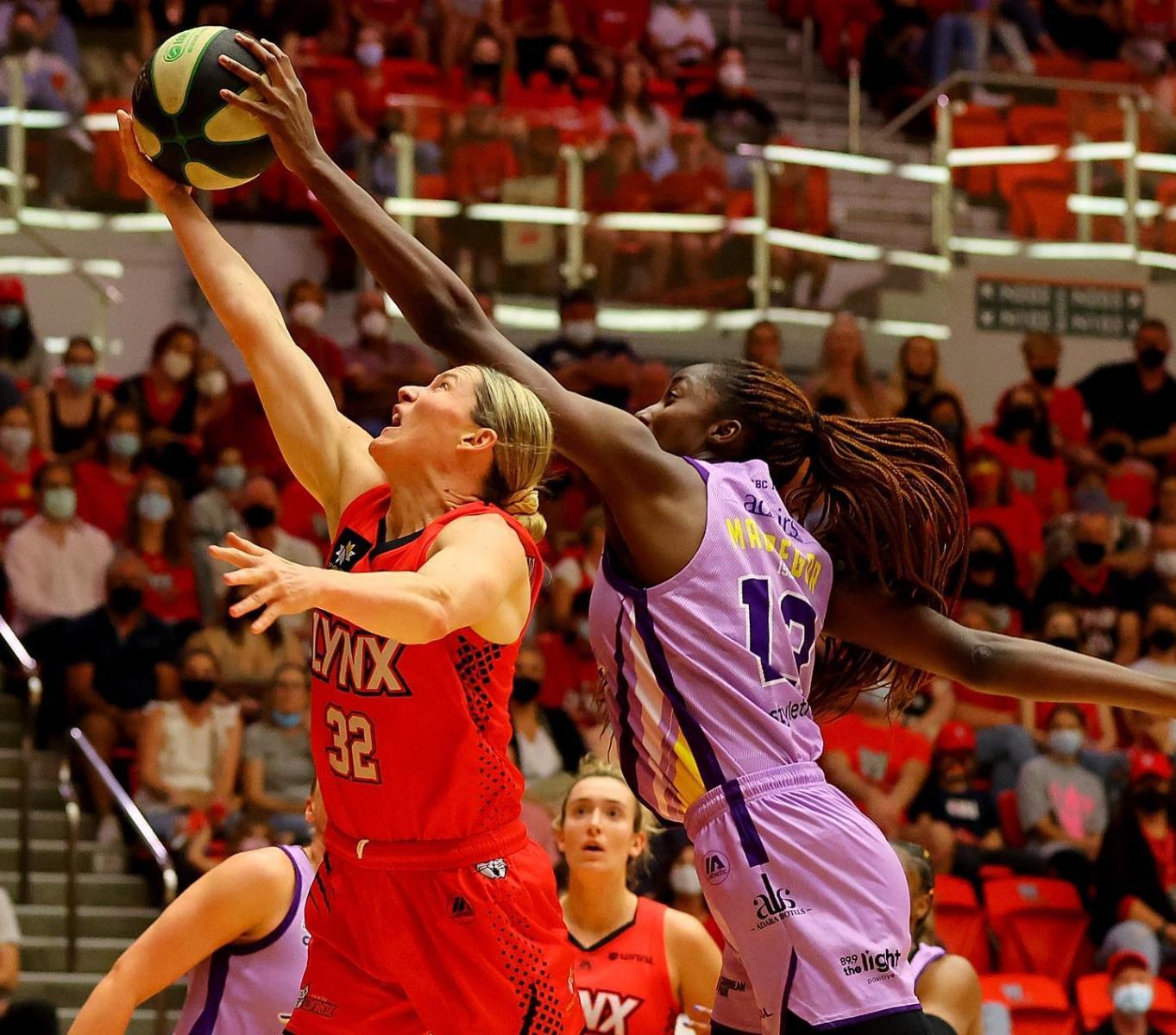 Melbourne never trailed again, Young missing a layup, Magbegor scoring again, then Allen making it 67-62.
Being casual knows no place in a Grand Final.
Magbegor also blocked Mabrey to retain the lead late, Melbourne's All Star Five (First Team) "big" coming up big when it mattered.
Sami Whitcomb did her best to inspire her Perth team and Alex Sharp came off the bench to snare a team-high 12 rebounds - six offensive - in 18:34 on court.
Allen's other match-defining play - that triple before halftime was the first - occurred with 1:03 left, Melbourne ahead 71-70. She dribbled the ball down, probed and prodded the Perth defence, waiting until she drew Garbin just far enough off George on the wing.
Faking the drive, she committed Garbin to help, flicked the ball to a now sufficiently open George and she stuck the 3-pointer for 74-71.
Miracles can happen, especially in basketball, especially late in games.
But now the Lynx head back into Melbourne needing to understand that to claim only the club's second championship, they need to play every play, bell to bell.
WNBL GRAND FINAL GAME 1: PERTH LYNX 98 (Garbin 25, Young 21, Mabrey 20, Scherf 14; Scherf 12 rebs; Whitcomb 6 assts) d MELBOURNE BOOMERS 71 (Mitchell 17, Magbegor 14, Allen 13; Madgen 8 rebs; Madgen 5 assts) in Melbourne. Perth leads best-of-three series 1-0.
WNBL GRAND FINAL GAME 2: MELBOURNE BOOMERS 76 (Allen 29, George 22, Magbegor 10; George 12 rebs; Allen 7 assts) d PERTH LYNX 75 (Mabrey 30, Whitcomb 14, Young 12, Garbin 11; Sharp 12 rebs; Young 3 assts) in Perth. Series tied 1-1.
WNBL GRAND FINAL GAME 3: Saturday, in Melbourne (5pm local time).