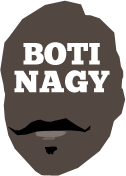 ---
Advertising opportunities available.
Please contact me.
---
NBA Sunday: It's not cut and dried
Tweet
YES, we all now know Golden State Warriors and the defending champion Cleveland Cavaliers will make history as the first opponents to meet in three consecutive NBA Finals when the best-of-seven series tips off on Friday, Aussie time.
Sadly, there won't be any Aussie involved this time, despite it becoming almost a requirement since Patty Mills and Aron Baynes were part of San Antonio Spurs' 2013-14 champion, Andrew Bogut vital to GSW's title drive in 2014-15 and Matthew Dellavedova instrumental in Cleveland's 2015-16 championship run.
Bogut would have maintained the tradition too, signed by Cleveland and how great would it have been to see him go up against Draymond Green and the GSW crew?
Sadly, injury trashed that as an option. (So now we'll just have to read and hear the usual dross about "Melbourne-born Kyrie Irving", as if that accidental birth in Victoria somehow legitimises Aussie interest in the series. The media ... sigh.)
Boston Celtics and the LA Lakers only went back-to-back and Miami-San Antonio more recently also only went back-to-back in their Finals jousts.
Now I keep seeing where Golden State is a good money bet for a sweep, and cannot believe that is actually a thing.
Sure, Golden State erased the Spurs 4-0 in the Western Conference Final and is 12-0 in the playoffs, which is pretty darn impressive. On face value.
Considering the Spurs were down point guard Tony Parker, then franchise-player Kawhi Leonard, should we get that enamoured with the Warriors' sweep?
How do you reckon a full-strength San Antonio might have gone against GSW if you took out the Warriors' point guard and star forward? Would Golden State have taken San Antonio the distance if Steph Curry and Kevin Durant were out?
It's just a hypothetical, obviously, but in trying to find context and perspective on the Warriors' rout, it's a pertinent exercise and as such, surely gives pause to "sweep" suggestions?
Cleveland is led by LeBron James, remember? Whether you like his flops, travels and double-dribbles or not, he is the best basketball player on Planet Earth.
(Let's not get caught up on the meaningless "debate" over his greatness versus Michael Jordan's greatness. It's like arguing Sean Connery's James Bond is better than Roger Moore's. Who cares?
If you enjoyed one, or both, comparisons are odious, irrelevant and era-driven. For that matter, I'd never leave Kareem Abdul-Jabbar or Wilt Chamberlain out of an NBA G.O.A.T. discussion either, or Daniel Craig and Pierce Brosnan from a Bond-best. But I digress...)
James now is preparing for his seventh straight NBA Finals, a feat even Bill Russell finds impressive in an era of 30 teams.
If you expect him to go out without a W, the next thing you'll want me to believe is Kurt Rambis was better than Larry Bird because he won more NBA titles.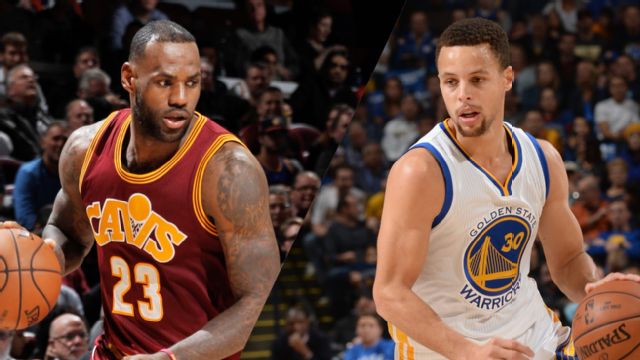 HERE WE GO: The King versus the Curry Puff. Pic courtesy ESPN.
Game 1: Thursday, June 1 US, 9pm ET = Friday, June 2, AU, 11am AEST
Game 2: Sunday, June 4 US, 8pm ET = Monday, June 5, AU, 10am AEST
Game 3: Wednesday, June 7 US, 9pm ET = Thursday, June 8, AU, 11am AEST
Game 4: Friday, June 9 US, 9pm ET = Saturday, June 10, AU, 11am AEST
Game 5 (if required): Monday, June 12 US, 9pm ET = Tuesday, June 13, AU, 11am AEST
Game 6 (if required): Thursday, June 15, US, 9pm ET = Friday, June 16, AU, 11am AEST
Game 7 (if required): Sunday, June 18, US, 8pm ET = Monday, June 19, AU, 10am AEST