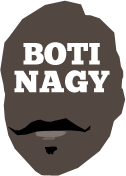 ---
Advertising opportunities available.
Please contact me.
---
NBL Rd18: Tell tale round for the pack
Tweet

IT'S not easy being green as both South East Melbourne and Tasmania JackJumpers will tell you, the two clubs hovering outside the NBL Final Four on 12-10 win-loss records, two matches in arrears of Illawarra Hawks and Perth Wildcats on 14-8. The Phoenix, with Xavier Munford in form, should make a move in Round 18.
But then those zappy Ants have been full of surprises so beating the 36ers in Adelaide, then backing up and upsetting a Sydney chasing its 10th straight win, cannot definitively be ruled out.
Jack McVeigh will relish returning to the city of churches but then Adelaide too is capable of the odd unexpected result, as it showed by rocking the Phoenix's world.
The round closes on a big fixture too with Melbourne in Perth in a revisit of last season's championship series, plenty at stake for both.
United first again has to negotiate Illawarra, which it failed to do last round, then fly to Perth. And the Wildcats stank it up against Sydney after losing first to Tasmania. They definitely need to draw a line in the sand in this one.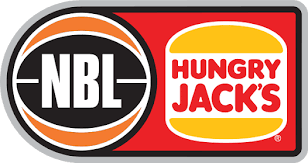 ROUND 18 - THE VICE TIGHTENS

TAKE your eye off the ball and you immediately risk suffering the consequences, so Illawarra truly can ill-afford to look past incoming Brisbane. The Bullets are the league's biggest disappointment this season but that doesn't mean they can't pull a win out of no-where. The Hawks were majestic against United, who they again face later this round. But there can be no holding back in this one.

ADELAIDE punched a severe dent in SEM's playoff hopes last round and would just as merrily step on a few Ants. Tasmania though has proven remarkably resilient, perhaps even moreso without centre Will Magnay, and will not come to town unprepared. The 36ers' best would be worrying but what the JackJumpers have developed in such a short time is consistency of effort, and that breeds trust.

ONE man possibly feeling the heat this round might be Illawarra coach Brian Goorjian considering his Hawks flew so highly against United in Melbourne last week without him there. If the Hawks could pull a win off again, they most assuredly would return to serious championship contention. Matthew Dellavedova's approach too might be different with Goorj present. This a seriously tough one.

SOUTH East Melbourne paid the price for pencilling in a win over Adelaide last week and it was a high cost to pay. Cairns would love nothing better than to also pull the rug out from under the Phoenix's playoff plans and build on last round's win over New Zealand. This has "Danger" plastered all over it for South East which simply must secure the W or risk leaving its post-season fate in the hands of others.

MAYBE the match of the round sees Sydney back in Hobart to face the JackJumpers, where it will be a battle between an over-abundance of talent against a strategy and a gameplan requiring 40 minutes of committed execution. The Kings haven't won 10 straight games since 2006 but coming off their emphatic rout of the Wildcats in Perth, it's hard to see past them.

THERE was a time Adelaide matches against Brisbane were the marquee matchup of any round, such was their rivalry. Of course that also was a time when Cabbage Patch Kids and having a Walkman were all the rage. These two teams have taken a walk and been unable to patch up the cabbage-like odour wafting off their ill-fated campaigns. This is the round's "who cares?" special with Brisbane only favoured because it's at home.

CAIRNS played New Zealand "on the road" last round IN CAIRNS, so this week "hosting" them at MyState Bank Arena may actually approximate if not simulate a proper away game. The league sure hasn't done the Breakers any favours but with their ability to squander a win, they haven't done much for themselves either. Can the Breakers make amends for their recent indiscretions?

HOW badly does Perth need this win? While many were lauding the Wildcats' run home with nine straight games in The Jungle, few anticipated Tasmania and Sydney in quick succession pantsing the Wildcats. These are the games which tend to bring the best from Bryce Cotton but tipping Perth comes with the caveat Mitch Norton plays. Call it "Norton Security" if you wish but without him, this goes to United.