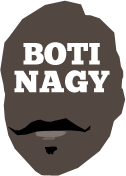 ---
Advertising opportunities available.
Please contact me.
---
NBL Rd.19: Rivalries reborn, well, sort of
Tweet

THE NBL's "Throwdown" resembles the AFL's "Showdown" and is just one of three rivalries revisited in Round 19, a week of games where the last rites will surely and formally be declared on South East Melbourne's long-shot (no-shot?) playoff aspirations.
Anyone who saw the Adelaide Crows' classic after-the-siren goal and win over Port Adelaide in last week's AFL Showdown knows that ladder positions or form of the clubs makes little difference when they square off in a derby.
That also has been true for (relative) newcomer South East Melbourne against Melbourne in the Throwdowns but right now, the Phoenix need big lifts in performance and work rate from Zhou Qi, Reuben Te Rangi and Cam Gliddon if they are to shake up United.
There was a (recent) time too when Perth-New Zealand was the league's biggest rivalry. Don't doubt this result matters, especially to the Wildcats as they struggle to cope without playmaker Mitch Norton.
And later, Brisbane is at Adelaide, a rivalry which rocked the 80s when they were the league's pre-eminent clubs. Can their game reach those heights of passion?
No. probably not.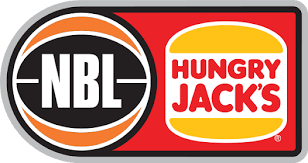 ROUND 19 - REVELRY ROUND?

SOUTH East Melbourne shot itself in the foot, calf and knee in losing last round to Cairns and it is hard to see them rocking this Throwdown against a United team coming off a win over the Wildcats in Perth. Melbourne's loss to Illawarra needed a quick response and it delivered in the West, Shea Ili making his case for Best Sixth Man, and possibly Most Improved. Nah, maybe not the latter. He's been playing this way for years.

PERTH is missing Mitch Norton in the same way previous Wildcats teams would have missed Mike Ellis, Ricky Grace, Damian Martin. That stabilising playmaker with the ability to do amazing things, has been essential to Perth success and it must find a way to reproduce it against New Zealand. The Breakers are broken and wanna go home. But they can play with abandon. Who knows what could happen then?

RUNNING into some late-season form despite key absences, Cairns has started to look as promising as first advertised. But while Tasmania's Final Four push has life in it, do not expect anything but the best of the JackJumpers. Yes, they've taken a couple of whacks lately but the Taipans are very much in their wheelhouse, though wouldn't they just love to spoil the party?

ON as good a roll as they have had since last season, the Hawks swoop in to Brisbane to face another club counting down the days to the golf course. The Bullets have enjoyed some success against Illawarra in the past but their play is so erratic and can fly through such extremes, that picking them to beat a consistent club such as Illawarra is simply folly.

SPEAKING of clubs enjoying a roll, Sydney is on a league-best double-digit win streak and should have few concerns taking the points in Adelaide. The 36ers have lost some confidence in their ability to close out games and meet a Kings team which has slick imports Jaylen Adams, Jarell Martin and Ian Clark, plus the X-Factor, Xavier Cooks. Adelaide has impressive churches.

HOPING to strike gold in their (temporary) "new" home in Bendigo, New Zealand hosts South East Melbourne in a match where the biggest highlight might be Finn Delany matching it with Mitch Creek. Delany has been struggling to find his finest this season though, so perhaps Yanni Wetzell taking it at the Phoenix bigs might be as good as it gets. The Breakers can play - on their night - but those are few and faaaar between.

WHAT an upset Cairns could cause against defending champion Melbourne if it just could piece together a 40-minute effort against a quality club? The Taipans have Keanu Pinder in Most Improved Player form, Majok Deng shining and Scott Machado finding some touch. They're coming off their best round of the season so should be able to trouble United, which may arrive expecting to just collect a casual W.

THEY just played out a one-point thriller so could being at home turn the tables for Adelaide this time against Brisbane? It's a fun rhetorical question and if the 36ers can recognise where Jason Cadee is on the floor and maybe follow the scout - he shoots threes, often very well - that also might help. Daniel Johnson had a big game last time and if Mitch McCarron can again be reminded he must score for the 36ers to win, that might also help.

NOW content and comfortably established in Bendigo, expect New Zealand to come out firing against Sydney to conclude a rather long round. Will the Breakers win? Only if the Kings think mailing it in will suffice. It won't, but the way Sydney now is playing, don't expect to see that sort of error in judgment. The Kings have so many weapons, and all now established, the type of upset NZ produced earlier in the season now is merely a cherished memory.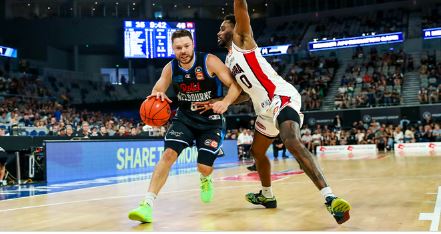 WHATEVER HAPPENED TO LUCAS WALKER'S PLAYING SHOES? It's no longer a mystery.