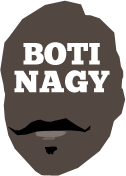 ---
Advertising opportunities available.
Please contact me.
---
NBL-TV back, better than ever
Tweet
JUST $5 a month - that's what it will cost to watch every game live on NBL-TV in 2016-17, not to mention the chance to revisit classic games dating back to 1979.
That's on your mobile phone, tablet, PC - you name it.
Yes, NBL games still will be live on Fox this season but NBL-TV retains full ownership of its digital rights in Australia, opening the floodgates for a myriad ways to watch the league.
"Our focus is on ensuring as many Australian basketball fans can watch NBL as possible," NBL executive director Larry Kestelman stressed today.
"We have partnered with (Telstra) the best provider in Australia, for our live streaming offering and we have increased our broadcast production capabilities to ensure the product is a premium viewing experience."
There's other benefits too for season ticketholders, All Access Pass subscribers also able to view, on demand, hundreds of NBL Classic games.
Come on now. Who doesn't want to see St Kilda beat Canberra Cannons on the last shot of the 79 grand final? It's only ever happened once since - Ekene Ibekwe hitting the championship winner in 2015 for NZ Breakers.
This is a huge step for the league which won't be hamstrung by the previous limitations when live streaming was the domain of PERFORM.
$5 a month! That's even better value than the WWE Network which is $9.99 a month...um, not that I'd know that or anything.
RICHARD Clarke, one of the Fab Four - the four-man team who first steered the NBL clear of the rocks after its demerger from Basketball Australia - is the new general manager of the Brisbane Bullets.
Clarke, CEO of the New Zealand Breakers while coach Andrej Lemanis created a dynasty there, has been the Bullets' chief operating officer but has been promoted following Mitchell Murphy's decision to stand down.
Murphy spearheaded the Bullets' return to the NBL.
"It has been a privilege to play my part in the return of the Brisbane Bullets after eight long years out of the competition, but I feel like I have done my part toward ensuring the club's success, and I can now pursue other business opportunities knowing the club is on the right path," Murphy said.
Previously CEO of A-League side Newcastle Jets, Murphy also is a former CEO of Football Federation Victoria.
The Bullets-Breakers connection continues with Lemanis' Brisbane team heading to Tauranga (September 13), Napier (September 15) and Invercargill (September 17) for preseason games with the Breakers.
Having been fortunate enough to visit Tauranga last year, it is a beautiful city with unbelievably spectacular facilities.
STILL with the Breakers and upgraded point guard Shea Ili will miss the start of the season after suffering a stress fracture to his lower back.
Breakers coach Paul Henare is weighing up options for a short-term replacement, Ili on the eve of his first season as a contracted member of the roster.
He is expected to be out for six weeks before returning to gym and weight work.
Ili is believed to have hurt his back after a fall during the NZ NBL season. He still made it through the Tall Blacks' Olympic qualifying matches.