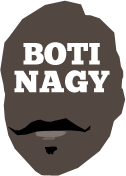 ---
Advertising opportunities available.
Please contact me.
---
NBL 2017-18 Guide: United they stand
Tweet
LET'S not beat around the bush - Melbourne United starts the 2017-18 NBL season as white hot favourite but unlike the past two years when it also went in as the hot pick to win it all, this time the talent has sideline help.
Yes folks, talent alone is not enough. By securing Dean Vickerman, a championship head coach at NZ Breakers and an assistant in three other NBL title successes across the Tasman, plus a stint last season aiding new Kings coach Andrew Gaze, United may have made its biggest catch.
Sure, Casey Prather also was a huge get and retaining Casper Ware supremely important. It gives the team such great strength at every position and depth to burn.
But Vickerman on the sidelines can corral these horses for a run down the straight which probably only Perth Wildcats can turn from a sprint into a hurdle event.
The Wildcats' eight championships is twice as good as any other club but the two-time defending champs have not yet been a part of that elusive threepeat - something Vickerman knows all about.
Perth wants that and brought back Larry Sengstock Medallist Bryce Cotton to help achieve it.
But after the most even season in the league's 40-year history, the Blitz showed this season may be even tougher!
Least we can chomp down on a Whopper once more, with the NBL landing Hungry Jack's as naming rights sponsor again, after 30 years.
Let's flash back for a second to 1988 ...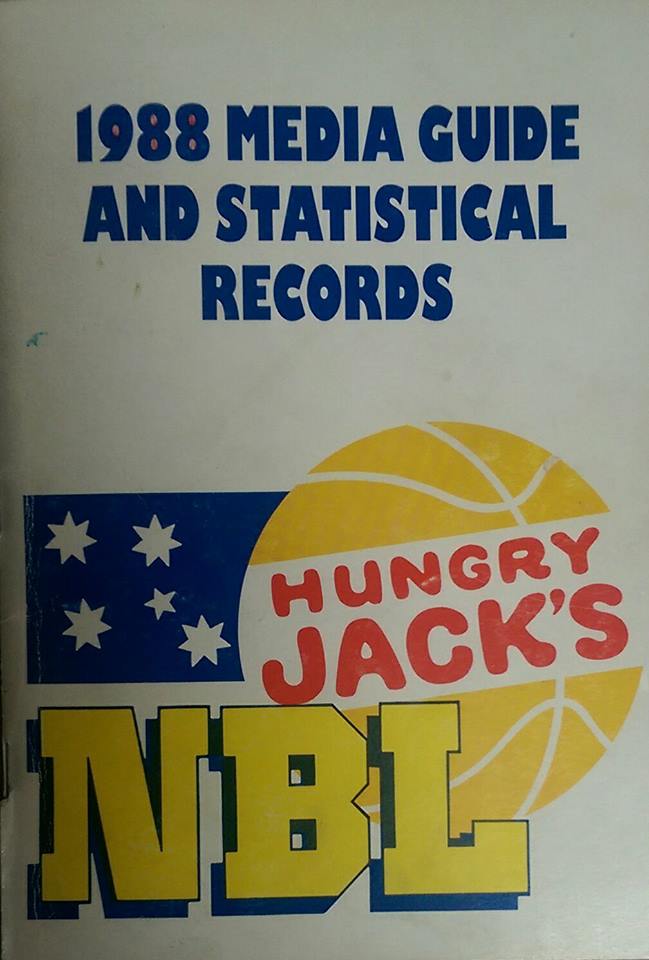 They were the good times indeed, the springboard for the NBL's most prosperous previous era.
It is great to have Hungry Jack's back. But in case you didn't know it, truth is sometimes stranger than fiction.
Andrew Gaze had just shot Australia's Boomers into overtime in a 1987 international Test match (Game 6, Australia down 0-5) at the Glasshouse in Melbourne against the powerhouse Soviet Union.
(A year later at the Seoul Olympics, this same USSR would win the Gold Medal and the Aussies would lose the Bronze Medal game to the USA, which then would unleash the Dream Team four years later. But I digress...)
The Soviets eventually won Game 6 but interviewed on TV post-game, Gaze was asked what was next on his agenda? He replied: "...a shower and a Whopper on the way home."
Guess what? The CEO of Hungry Jack's in Australia was watching. Pretty impressed too, Gaze's comment bringing the fast food giant on board as the NBL's naming rights sponsor!
Like I said, truth is stranger than fiction! It is wonderful to have Hungry Jack's back as NBL naming rights sponsor. The 2017-18 season promises nothing but more of the highest quality basketball.
THE TEAMS
ADELAIDE 36ERS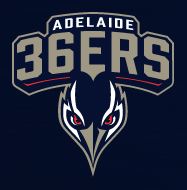 Titles: 4
Last Year: 17-11, 1st, lost semi final to Illawarra
Coach: Joey Wright (236-173, 58%)
Returning: Daniel Johnson, Mitch Creek, Brendan Teys, Nathan Sobey, Matt Hodgson, Adam Doyle, Anthony Drmic, Majok Deng.
New: *Shannon Shorter (Hebel Xiangian, China), *Ramone Moore (Melbourne United).
Gone: *Jerome Randle (Bahcesehir, Turkey), *Terrance Ferguson (Oklahoma City Thunder, NBA), *Eric Jacobsen (Rizing Zephyr Fukuoka, Japan), *Ronald Roberts (Social media training).
Best case: The returning local content continues to blossom, the imports capably fill their roles and the 36ers race to their fifth NBL championship.
Worst case: Rivals find ways to curb Adelaide's running game, players expected to step forward get caught up in their own hype and the 36ers miss the playoffs.
Money Man: Mitch Creek
Time out: Unless Matt Hodgson stays out of foul trouble, he won't be the NBL's leading shot blocker. But while sitting on the bench, he still will obstruct the view of two season ticketholders.
My Tip: 4th
BRISBANE BULLETS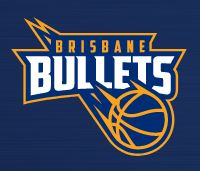 Titles: 3
Last Year: I0-18, 8th
Coach: Andrej Lemanis (160-126, 56%)
Returning: Cameron Bairstow (injured, unlikely to play), Shaun Bruce (injured), Adam Gibson, Tom Jervis, Matt Kenyon, Daniel Kickert, Anthony Petrie, Reuben Te Rangi, Mitch Young
New: *Perrin Buford (Fortitudo Moncada Agrigento, Italy), *Stephen Holt (CEZ Nymburk, Czech Republic), *Travis Trice (Brisbane Bullets). Gone: *Torrey Craig (Denver Nuggets, NBA), *Jermaine Beal (Ironi Nes Ziona, Israel), *Jeremy Kendle (SW Metro Pirates, QBL).
Best case: The Bullets stay healthy - already compromised - and using Andrej Lemanis' "process-driven" philosophy, make it to the edge of the Final Four.
Worst case: The season "high" turns out to be the privilege of playing the NBA's Phoenix Suns, with only Daniel Kickert consistent. But the general improvement leaves cause for long-term hope.
Money Man: Travis Trice
Time out: Anthony Petrie admits he's getting older and plans to pace himself during post-game interviews.
My Tip: 6th
CAIRNS TAIPANS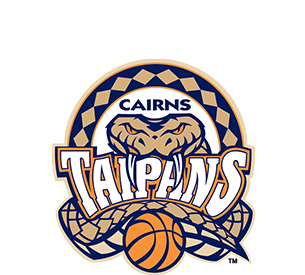 Titles: 0
Last Year: 15-13, 2nd, lost to Perth in semi finals
Coach: Aaron Fearne (118-118, 50%)
Returning: *Nnanna Egwu, Cameron Gliddon, Damon Heuir, Nathan Jawai, Alex Loughton, Mitch McCarron, Stephen Weigh, Jarrad Weeks.
New: *Michael Carrera (Marinos de Anzoa, Venezuela), Kuany Kuany (Chaminade University, Hawaii), *Dayshon "Scoochie" Smith (Dayton University), Jerry Evans Jr (Sandringham Sabres - temporary injury replacement)
Gone: *Fuquan Edwin (Kauhajoen Karhu, Finland), *Tony Mitchell (Indios de Mayaguez, Puerto Rico), *Travis Trice (Brisbane Bullets), Mark Worthington (Retired).
Best case: McCarron continues to blossom, Jawai stays healthy and the Taipans make it back to the semi finals.
Worst case: Injuries derail Jawai and/or Loughton, impacting the frontcourt and erasing the edge Cairns regularly enjoys through Fearne's disciplined system.
Money Man: Cam Gliddon
Time Out: The NBL is considering a fourth referee for all Taipans games so he can stand alongside Fearne on the sidelines, explaining every call.
My Tip: 5th
ILLAWARRA HAWKS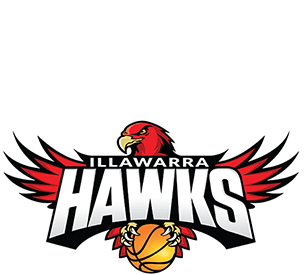 Titles: 1
Last Year: 15-13, 4th. Lost Grand Final to Perth
Coach: Rob Beveridge (140-115, 55%)
Returning: *Rotnei Clarke, Tim Coenraad, Cody Ellis, Oscar Forman, Nick Kay, Rhys Martin, Mitch Norton, AJ Ogilvy, Kevin White.
New: *Demitrius Conger (Antwerp Giants, Belgium), *Delvon Johnson (Sodertalje Kings, Sweden).
Gone: *Marvelle Harris (Team Challenge ALS), *Michael Holyfield (Beijing Dongfang, China).
Best case: Much attention has been paid to the 36ers retaining their 8 locals but the Hawks quietly retained their 8, PLUS Rotnei Clarke, so its minimal disruption to the Grand Finalists which, through Rob Beveridge's coaching, can make it to the end game again.
Worst case: Illawarra's veterans don't age well and the gains by clubs around the Hawks are sufficiently substantial to force them into spectator-status during the playoffs.
Money Man: Rotnei Clarke
Time Out: In real life, Rotnei is a Christian but on the court he is Lord of the Long Range, Prince of the Perimeter and Shark of the Arc.
My Tip: 3rd
MELBOURNE UNITED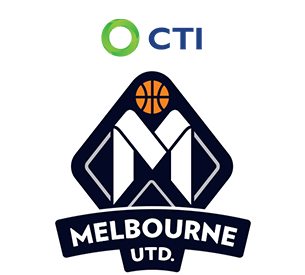 Titles: 4 (As the Tigers, 0 as United)
Last Year: 13-15, 6th
Coach: Dean Vickerman (53-40, 57%)
Returning: Kyle Adnam, David Andersen, David Barlow, *Josh Boone, Chris Goulding, Majok Majok, *Casper Ware, Tai Wesley
New: *Casey Prather (Perth Wildcats), Peter Hooley (Ballarat Miners, SEABL), Craig Moller (Sydney Kings)
Gone: *Todd Blanchfield (Sydney Kings), *Cedric Jackson (Anger management classes), *Ramone Moore (Adelaide 36ers), Nate Tomlinson (Retired), *Devin Williams (Greensboro Swarm, G-League).
Best case: United's talent at every position, depth, experience and finally coaching nous, takes it all the way to the 2017-18 championship. Come on now. The imports are Ware, Prather and Boone. Then there's Andersen, Goulding, Wesley, Barlow and a cast of terrific role players. Start engraving the Dr John Raschke Perpetual Trophy now.
Worst case: Injuries restrict key players and on-court motivators such as Dave Andersen and Melbourne goes out in the semi finals.
Money Man: Casper Ware
Time Out: The seven rival league coaches apparently have signed a petition requesting Melbourne restore Dean Demopoulos as head coach.
My Tip: 1st
NEW ZEALAND BREAKERS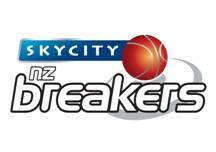 Titles: 4
Last Year: 14-14, 5th
Coach: Paul Henare (14-14, 50%)
Returning: Tom Abercrombie, Finn Delany, Shea Ili, Rob Loe, Jordan Ngatai, Kirk Penney, Alex Pledger, Mika Vukona.
New: James Hunter (Southland Sharks, NZNBL), *DJ Newbill (Telenet Oostende, Belgium), *Edgar Sosa (Sporting Al Riyadi Beirut, Lebanon).
Gone: *Corey Webster (Ironi Nahariya, Israel), *Akil Mitchell (Long Island Nets, NBA G-League), *Ben Woodside (Retired), *Paul Carter (Chalons-Reims, France), *David Stockton (Reno Bighorns, NBA G-League), *Kevin Dillard (PAOK Thessaloniki, Greece).
Best case: The new imports prove to be studs, Ili and Delany step up and Vukona, Pledger and Penney dig deep for one more genuine finals run as the Breakers make it back to the semi finals.
Worst case: The additional burdens of Tall Blacks FIBA World Cup qualifying games, an ageing lineup and huge expectations on Tom Abercrombie sees the Breakers crash.
Money Man: Tom Abercrombie
Time Out: The Breakers are happy with their team of old guys. Then if you lose, they can explain why.
My Tip: 8th
PERTH WILDCATS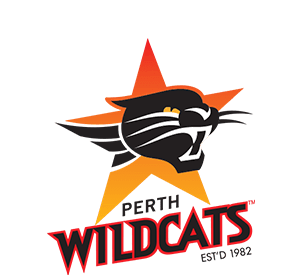 Titles: 8
Last Year: 15-13, 3rd, won championship
Coach: Trevor Gleeson (163-123, 57%)
Returning: Angus Brandt, *Bryce Cotton, Dexter Kernich-Drew, Greg Hire, Jarrod Kenny, Matt Knight, Damian Martin, Jesse Wagstaff, Lucas Walker.
New: *Derek Cooke Jr (Northern Arizona Suns, NBA G-League), *JP Tokoto (Rio Grande Valley Vipers, NBA G-League).
Gone: *Casey Prather (Melbourne United), *Jameel McKay (Bilbao Basket, Spain), *Jaron Johnson (By the phone), Shawn Redhage (Retired), Corban Wroe ("I Am Not Brad Robbins" - One Man Show).
Best case: Highly motivated by the chance to achieve a threepeat and with Brandt and Walker stepping up, the Wildcats do just that.
Worst case: Either of the imports not named Cotton struggle, get replaced by a new stud, and Perth makes it 32 straight playoff appearances.
Money Man: Bryce Cotton
Time Out: With Matt Knight's concussion concerns, apparently Perth cooled on signing Jerome Randle for fear this might happen too often at training sessions with the little Jerome juggernaut: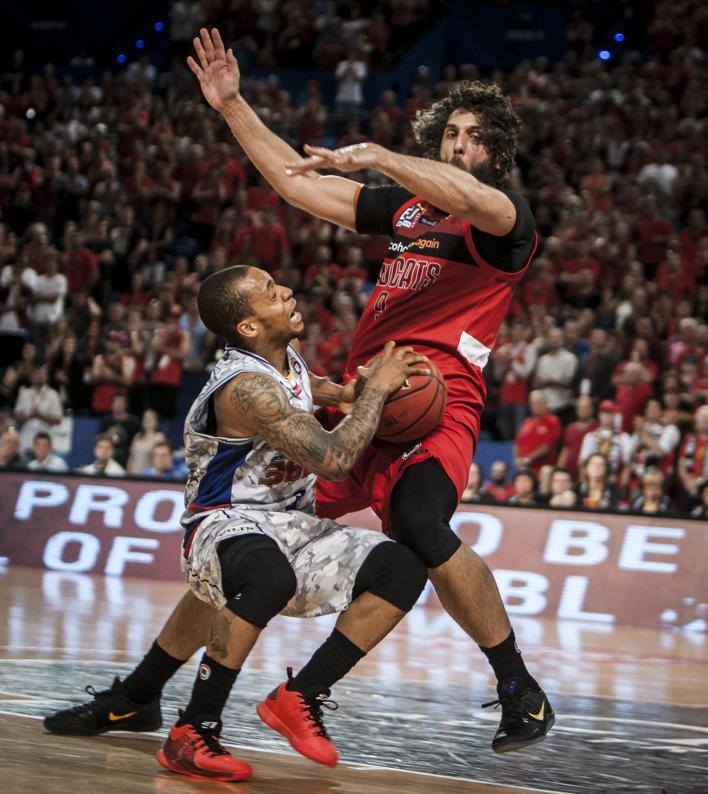 My Tip: 2nd
SYDNEY KINGS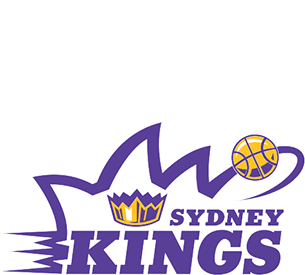 Titles: 3
Last Year: 13-15, 7th
Coach: Andrew Gaze (13-15, 46%)
Returning: Jason Cadee, Tom Garlepp, Kevin Lisch, Brad Newley.
New: Todd Blanchfield (Melbourne United), Sam Daly (Chaminade University, Hawaii), *Perry Ellis (Greensboro Swarm, NBA G-League), *Travis Leslie (Fort Wayne Mad Ants, NBA G-League), Isaac Humphries (University of Kentucky), Dane Pineau (St Mary's College), Adam Thoseby (Knox Raiders).
Gone: Julian Khazzouh (CS Sagesse, Lebanon), Jeromie Hill (Sunshine Coast Phoenix, QBL), *Greg Whittington (Sioux Falls Skyforce, NBA G-League), Aleks Maric (Al-Muharraq, Bahrain), Craig Moller (Melbourne United), *Josh Powell (Trotamundos de Carabobo, Venezuela).
Best case: The Kings finally pull all the talented disparate pieces together and make a concerted assault on the Final Four, making it to the semi finals.
Worst case: Still heavily reliant on its older players, the Kings lack consistency and Andrew Gaze is forced into a mid-season return to NBL commentary on FOX SPORTS.
Money Man: Kevin Lisch
Time Out: It's a bit of a worry when your venue, game night presentation and mascot are the highlights of a Kings' home game.
My Tip: 7th
(*Denotes import)
FIVE PREDICTIONS
1 Perth's Bryce Cotton prevents Casey Prather from winning the MVP, his former Wildcats teammate finishing second for the second year in succession.
2 Isaac Humphries waltzes away with the Rookie of the Year award.
3 Cairns' Mitch McCarron claims the Most Improved Player award, continuing to follow in Nathan Sobey's footsteps.
4 Ronald Roberts is the first import cut this season. (OK. I knew I should have had this blog up midway through last week. But is there anything wrong with backing a sure thing?)
5 Dean Vickerman will win Coach of the Year, despite not beating OKC.