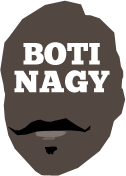 ---
Advertising opportunities available.
Please contact me.
---
NBL19, Wrap #3: Every player wins, everyone loses
Tweet
MORE overtimes, more action, great defensive plays and just three rounds in, every team has won and every team has lost.
And those quick to sink the boot into Sydney after it lost its first two games - to the same Adelaide team - might be a little more coy now with the Kings boasting the league-best winning run, albeit only at two games.
Brisbane also found some heart, opening the round by opening up Perth to its first loss, before under-performing import Alonzo Gee headed for home, citing personal reasons/issues.
Asked about a replacement import in the post-game press conference, Bullets coach Andrej Lemanis assured the folks they had been misinformed.
Oops.
* * *
CAM Bairstow's 18 points came on 7-of-9 shooting – clearly Brisbane's offence needs to get him more looks – as the Bullets stopped the rot to stagger Perth 100-96.
Challenged by Adam Gibson to toughen up as a unit, the Bullets took the initiative early but kept a listless-looking Perth within reach by not finishing much of their good work.
Bryce Cotton could not buy a basket and it took Rhys Vague to ignite the Wildcats who may have been hard done by with a late foul call which looked a clean strip.
* * *
NATHAN Sobey's triple-double (22 points, 11 rebounds, 10 assists) was the talking point in Cairns where the 36ers ran away with the contest aided by a trio of huge defensive plays by Adris DeLeon.
* * *
MITCH McCarron paid the price for his tentative offensive game in Perth when Bryce Cotton picked his pocket to seal a thrilling double-overtime win 101-96 win at The Jungle.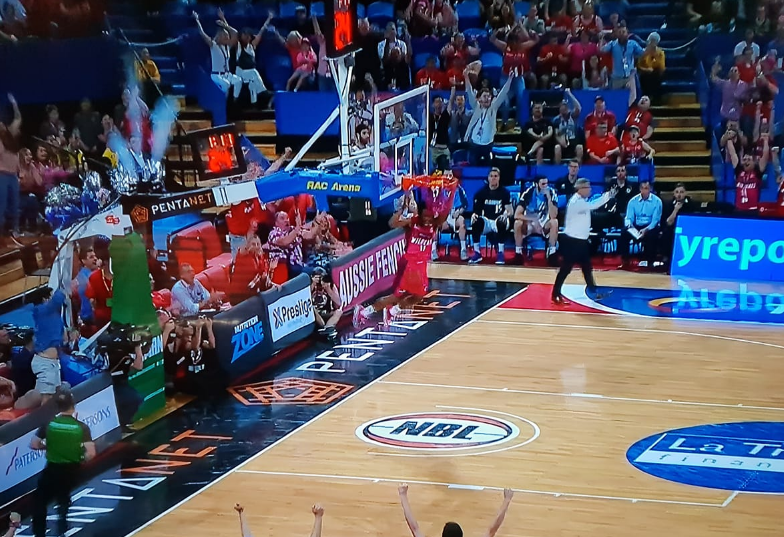 In one of the season's great games, Cotton, Terrico White and Chris Goulding hit several monster shots and Mitch Norton made two aggressive defensive plays to draw offensive fouls from Casper Ware.
Losing Goulding to a jarred knee, Melbourne still had a chance to win at the end of the first overtime when Ware, on the break, barrelled into Norton. In truth, Ware had passing options ahead of him to DJ Kennedy, then Josh Boone, but chose to go it alone and blew it.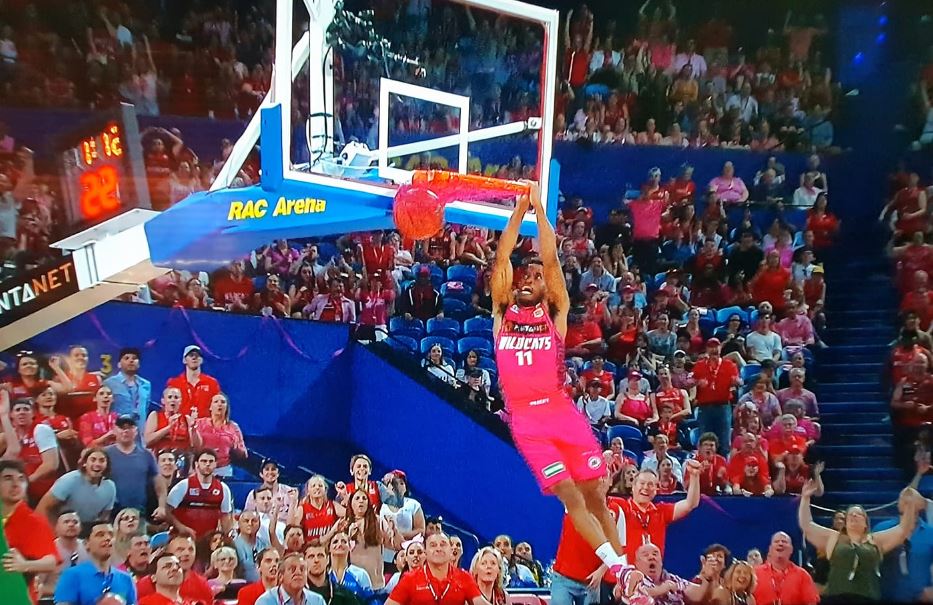 In the second O/T, Cotton picked McCarron's pocket and Perth was home.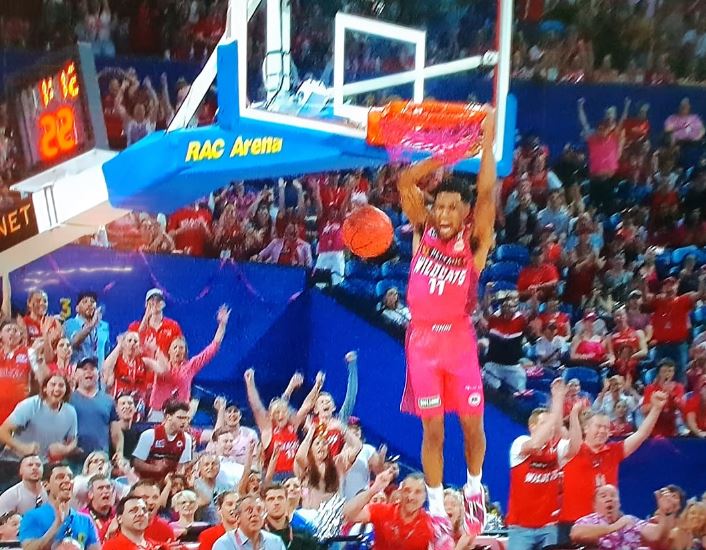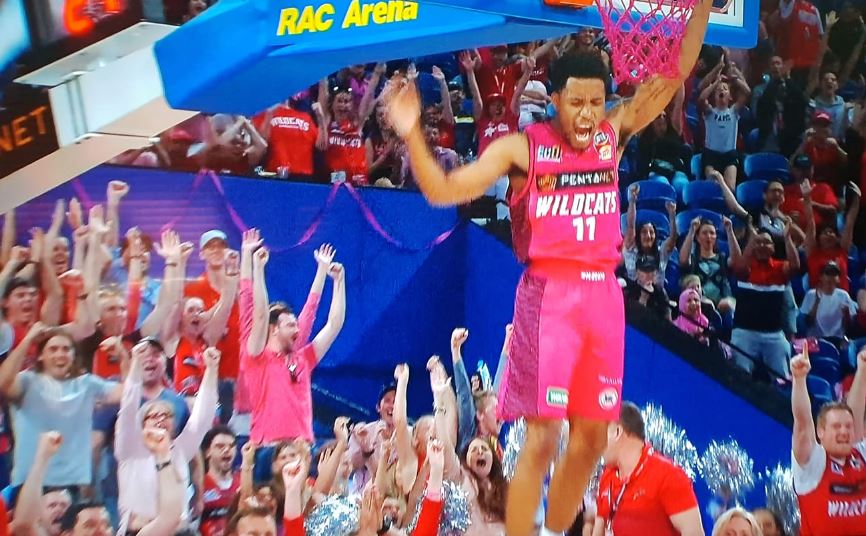 * * *
DON'T be fooled by the final scoreline. Illawarra had Brisbane's measure for most of their showdown at The Gong. Yes, the Bullets looked good early as Cam Gliddon iced 5-of-6 threes in a hot start and Matt Hodgson seemed to be firing up Brian Conklin with a couple of particularly hard fouls.
A 29-12 second period by the Hawks turned this on its ear as Cedric Jackson started to find his former touch and Illawarra maintained the lead despite Brisbane drawing to within a point a couple of times later in the game.
* * *
JACOB Wiley had a career-best 23 points for Adelaide but 21 came in a withering first half, his fade reflective of the 36ers who opened with a 37-point first quarter against New Zealand, and finished with an 8-point period.
Drive by Finn Delany off the Breakers bench, New Zealand caught Adelaide in the third, then finished all over the top of them in a match reminiscent of the Sixers game against the NBA's Utah Jazz.
NZ's 20-3 start to the final quarter turned this into a rout, with Armani Moore, Corey Webster and Shawn Long enjoying the festivities.
* * *
IT was another cracker in Sydney as Cairns challenged the Kings to the bitter end but could not stop Kevin Lisch when big shots were needed.
Jerome Randle started strongly, which compensated for Brad Newley's instant foul trouble, but Melo Trimble continued his hot form, while Nate Jawai and Andrew Bogut battled out a physical big-man tussle.
Alex Loughton connected on some big shots down the stretch and Brian Bowen (below) gathered a key rebound for Sydney, Cairns refusing to be put away until five minutes past the bitter end.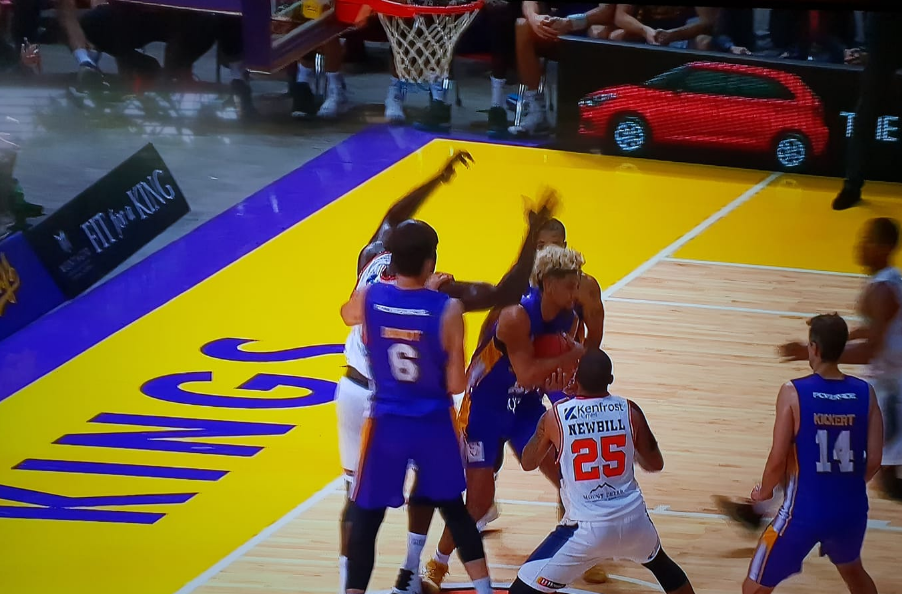 * * *
IN Melbourne last night, Illawarra gave United, down Chris Goulding, a 20-point head start it never was going to be able to reel in.
"Our first half was disgusting – our effort, we got beat everywhere," Hawks coach Rob Beveridge bluntly explained. "Rebounding, loose balls, beaten off the dribble and we're disappointed with that.
"That's not us.
"I'm sick of starting slow like this, coming home with a wet sail. When you're playing very, very good teams, you can't win those games.
"That's the effort first half? Totally unsatisfactory. Failed. Second half? Whole lot better, simple as that.
"A lot of the time, you've gotta look in the mirror at yourself. That's what I've asked these guys. Don't go and point the finger and blame anybody.
"We've gotta have a better mindset coming into a game, maybe thought 'Goulding's not playing and blah blah blah and Ware hasn't been shooting the ball well.'
"And that there is a recipe for disaster with that mindset and I think that may have happened. And he was unbelievable.
"Right now, the way that Melbourne shot that ball in the first quarter in particular was outstanding and we buried ourselves in a hole.
"We buried ourselves in a hole, through terrible defence. We tried to dig ourselves out of it but the mindset just was not right." Enough said!
* * *
NBL Round 3 Results
BRISBANE BULLETS 100 (Bairstow 18, Gliddon 15, Te Rangi, Cadee 14, Holt 10; Hodgson 7 rebs; Cadee 7 assts) d PERTH WILDCATS 96 (White 19, Cotton 17, Brandt 16, Wagstaff, Norton 12; Kay 9 rebs; Kay 5 assts) at The Armoury, Brisbane Convention Centre.
ADELAIDE 36ERS 91 (Sobey 22, Wiley 19, Johnson 16, Drmic 15, Deng 10; Sobey 11 rebs; Sobey 10 assts) d CAIRNS TAIPANS 83 (Kernich-Drew 17, Hall 12, Jawai 11, Trimble 10; Jawai 9 rebs; Kenny, Kernich-Drew, Trimble 3 assts) at The Orange Grove, Cairns Convention Centre.
PERTH WILDCATS 101 (Cotton 31, White 17, Kay, Brandt 14; Brandt 20 rebs; Martin, Kay 4 assts) d MELBOURNE UNITED 96 (Goulding 29, Ware 21, Boone, Pledger 10; Boone 11 rebs; McCarron 5 assts) in double overtime at The Jungle, RAC Arena.
ILLAWARRA HAWKS 86 (Conklin 17, Coenraad, Andersen 12, Jackson 11; Blanchfield 6 rebs; Jackson 5 assts) d BRISBANE BULLETS 78 (Gliddon 24, Te Rangi 14, Hodgson 11; Bairstow 8 rebs; Gliddon 5 assts) at The Sandpit, WIN Entertainment Centre.
NEW ZEALAND BREAKERS 114 (Delany 27, Moore 17, Webster 16, Wesley 15, Long 14, Abercrombie 13; Long 9 rebs; Ili 7 assts) d ADELAIDE 36ERS 94 (Wiley 23, Froling 20, Johnson 14, Drmic 12, Sobey 10; Froling 9 rebs; Johnson 7 assts) at The Wipeout, Spark Arena.
SYDNEY KINGS 98 (Randle 24, Lisch 22, Kickert 19; Bogut 10 rebs; Bogut 6 assts) d CAIRNS TAIPANS 90 (Trimble 29, Newbill 18, Loughton 12, Jawai 11; Newbill 10 rebs; Trimble 8 assts) in overtime at The Kingdome, Qudos Bank Arena.
MELBOURNE UNITED 99 (Ware 26, Barlow 17, McCarron 14, Kennedy 13; Pledger 12 rebs; McCarron 4 assts) d ILLAWARRA HAWKS 93 (Conklin 24, Ogilvy, Jackson 15, Blanchfield 12, Jett 10; Ogilvy, Conklin 5 rebs; Jett 6 assts) at The UN, Hisense Arena.