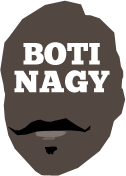 ---
Advertising opportunities available.
Please contact me.
---
NBL21 Rd 14: Can Sixers, Taipans, Breakers rally?
Tweet
IS it too late? Has the train left the station? Has the horse bolted? Have the pigeons been released? Or, in more contemporary terms, can Adelaide (9-13), New Zealand (5-14) or Cairns (5-17) still make a run at the NBL playoffs?
The short answer?
No.
The long answer?
So many things would have to go right from here til the end of the regular season that the odds of success would be close to incalculable.
Incalculable. Not impossible. (Or likely).
In Cairns' case, the margin for error is zero. The Taipans pretty much must win every game of the season from here. That's their biggest problem. The second biggest is they simply aren't playing well enough to warrant confidence they will win even half their remaining games, let alone all.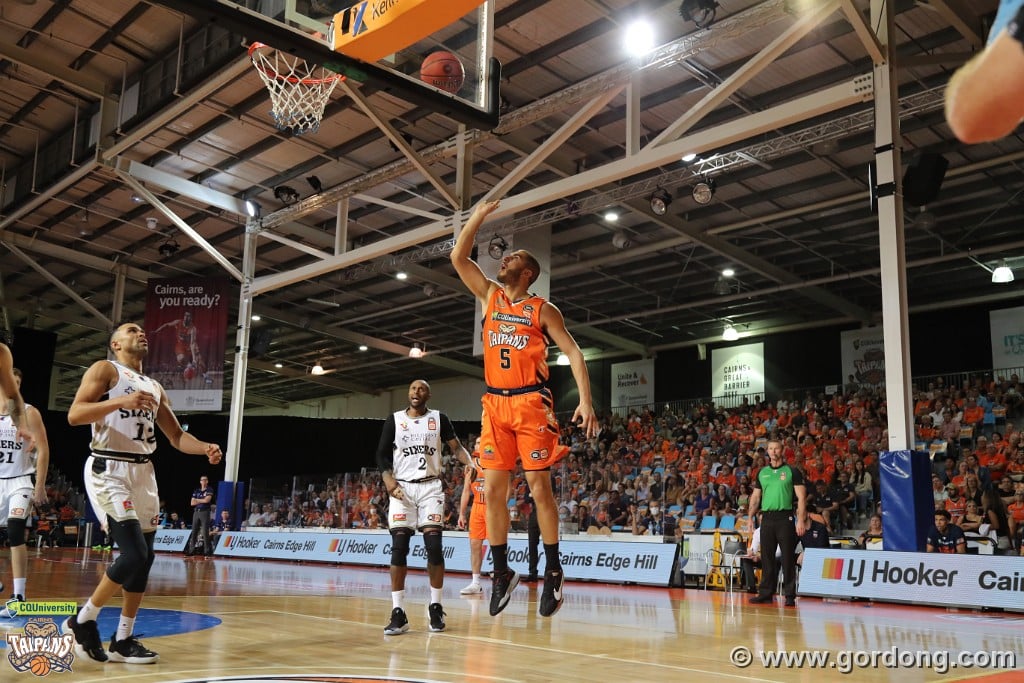 The 36ers and Breakers are far more intriguing. Their margin for error also is absolutely minimal, given the high count already in their Losses columns.
Injuries have made Adelaide better - the old addition-by-subtraction theory, where player absences force a shorter rotation and thereby give players longer to establish themselves and, voila, play better.
No Tony Crocker (hip injury, NOT hip replacement, he isn't THAT old!) meant Brandon Paul's elevation into the starting lineup. Josh Giddey's return from injury also showed coach Conner Henry during his absence that Dan Dillon was the man for the backup PG minutes.
Daniel Johnson, Sunday Dech and Jack McVeigh have continued to stand out, the club is undergoing a major transformation - former Wildcats CEO Nick Marvin charged with the job of finding a new CEO for Adelaide now that what's-his-name has left - and Isaac Humphries is on the eve of his return.
Every new loss will make the existing 13 sting more acutely but if they do not make the playoffs - and the odds are against them - the 36ers still will play a major role in determining which clubs do.
And probably the same rule-of-thumb applies now for the Breakers, who also are starting to find the form we expected of them in preseason predictions.
Levi Randolph is an import who won't eat them out of house and home, Rob Loe is back, Finn Delany is fulfilling his potential, Colt Iverson has found his niche, Corey Webster remains a gun and they have Tai Webster to come back in yet.
It might be too late now for a Final Four run but while New Zealand is making a run at it regardless, the fate of a few other teams will rest in their hands.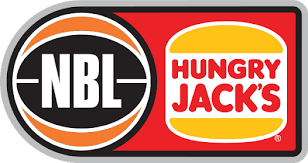 ROUND 14
INJURIES have opened the door to shorten Adelaide's player rotation and wins over Illawarra and Perth suggest the 36ers can reverse their previous road loss at Cairns, Daniel Johnson's second favourite destination. If the Taipans drop this, they will be well-and-truly out of post-season contention - if they're not already - while the Sixers keep the flame flickering.

They've got Isaac Humphries to return yet and are starting to show signs.
NOT really sure why South East Melbourne should lose on the road to Sydney when it emphatically broke the Kings hoodoo last round. Didi Louzada, Jordan Hunter, Craig Moller, Shaun Bruce ... someone needs to step up the scoring in support of Casper Ware or Jarell Martin, now the Dejan Vasiljevic option is no longer part of the equation.

The Phoenix are phinding the phormula phor Phinals success.
BACK "home" at Launceston's Silverdome, New Zealand has had some time to settle in Levi Randolph, Rob Loe and William McDowell-White, and if Finn Delany maintains his touch and Tom Abercrombie finds some more, this could be a long night for Brisbane. Having the chance to "settle in" down in Launceston also augurs well for a Breakers team playing good ball without reward.

If Matt Hodgson doesn't foul out before the national anthem, Bullets are a shot.
PERTH has been the exact opposite of a "happy hunting ground" for Illawarra teams across the decades and with the Wildcats at home and sleeping in their own beds, they should enjoy a more comfortable evening. The Hawks will not go quietly and Perth is a little vulnerable, as it showed in Launceston. Just not enough to lose this one.

Bryce Cottton loves coming home to the wild west.
JOHN Cain Arena is a well known venue now for Adelaide and it will be confident in its ability to take down the Phoenix. By the same token, South East is at home and has no fears of the 36ers either, Mitch Creek, Adam Gibson and Kyle Adnam all previously with the SA outfit. This is a much better Adelaide than earlier in the season, though still very much a work-in-progress.
The Phoenix remain further along the road but Adelaide can keep it tight.
THERE is hardly any reason why a focused and disciplined Cairns team could not fly into Sydney this round and take down the depleted and hurting Kings. Oh, wait. There's two reasons that immediately DO pop up. This year's Cairns team has rarely been focused. And disciplined? Whoa. That sure isn't the first adjective most would use to describe the Taipans. And thereby hangs the tale.

Give it to the Kings. They always find a way to fully compete.
THE big win for Illawarra was over Melbourne earlier this season. This round the Hawks get to face both top teams, flying in from Perth before battling United. It's a much stiffer contract but if Illawarra is to be regarded as first, a genuine Final Four contender; then second, a championship threat, this is precisely the type of challenge in which it must again stand and deliver.

Unfortunately for Hawkheads, United has too many weapons firing.
THEY thrashed out an epic overtime thriller last night in Launceston, have the league's primary rivalry and rarely fail to please, making this Perth-New Zealand showdown at The Jungle one of the highlights of the round. Troubling for the Breakers is how poorly John Mooney went in the Silverdome clash, yet the Wildcats still won. And they did such a good job on Bryce Cotton, yet he still stepped up and beat them.

So no, you really should never pick against Perth in Perth.
Safest Bet of the Round: In a tight game, at least one of the TV commentators will declare: "We've got a ball game," considering until that point, we had a card game? A board game? A tennis match? A game of billiards? Two hours of debate class? A tie-and-socks matching competition? A frisbee final? A pie-eating contest? Sigh.