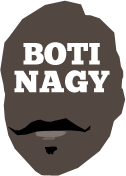 ---
Advertising opportunities available.
Please contact me.
---
NBL21 Rd.11: Door to the Four wide open
Tweet
WHILE most have Perth and Melbourne locked away in the NBL Final Four, despite a few recent injury-prompted United hiccups, the battle for the other two spots is on in earnest and will further take shape this round.
Third-ranked South East Melbourne is 10-7 and sixth-placed Sydney a win behind on 9-8. In between in fourth and fifth are Illawarra and Brisbane respectively on 9-7 with a game in hand.
That makes Illawarra's matches this round away in Perth and at home to Brisbane significant.
Similarly, the Bullets host New Zealand again and can make some headway there, before fronting up to the Hawks.
South East faces another Throwdown against Melbourne - big in any context but moreso now - and Sydney hosts Perth, which could be one for the ages. Or not.
Meanwhile Adelaide heads up to Cairns, looking to keep the Taipans in the dungeon in what also is a big game for teams trying to avoid the ignominy of finishing dead last.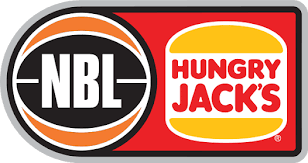 ROUND 11
NOT quite sure what to make of New Zealand at the moment because the Breakers have been playing increasingly better basketball. Facing Melbourne in Bendigo does set them up for a fail as United found their way last round against Illawarra after folding along the dotted lines to Sydney. This should be better than expected.

You have to go with the favourites but New Zealand is capable of an upset.
FLOGGED by the Wildcats when they last met, then beaten by Melbourne last round, Illawarra will be anxious to show its true colours in Perth against the champs. Trouble is, Perth is rolling and no-one moreso than Bryce Cotton who will occupy much of the game-plan of Hawks coach Brian Goorjian. Another night of Brilliant Bryce should have him in that Boomers team for Tokyo.

Hawks have the tools but can't see them constructing a win out west.
BRISBANE-New Zealand go at it again this round and it is difficult to see the result going much differently to last time. At 9-7 and just outside the top four, Brisbane can squeeze in this round as the cluster is tight. The best aspect of the Bullets' game lately is the variety of contributors. Nathan Sobey and Vic Law are having quality seasons but a Matt Hodgson, Anthony Drmic, Jason Cadee, Harry Froling also can insert themselves and be a huge influence.

The Breakers can surprise but this is too important for Brisbane.
ANOTHER day, another Throwdown and this one really is a coin toss. Keifer Sykes is closer to returning for Phoenix and so is Jack White for United. Their presences would be substantial but South East is on a club record 4-win streak and feeling good about itself, something its crosstown rival would love to end. Just suspect United have a greater upside but this should be a cracker.

Both teams need this but United must stay in touch with Perth.
AT its best, Sydney has looked a million dollars. At its worst, just ugh. Last round is a prime example, thrashing Melbourne, then having to dig super-deep to stave off Cairns. Which team shows up against the all-conquering Wildcats? Perth takes no prisoners, Bryce Cotton again the league's No.1 player, and Jarell Martin in for a tough night with exciting Wildcats import John Mooney. It's impossible to go past Perth but Sydney at its best gives its fans great hope here.

Sydney can get this, make no mistake. But for consistency? Perth is the tip.
DANIEL Johnson tends to find his finest offensive games in Cairns, as Taipans fans already know. The problem is Adelaide don't run much for him, yet stick him in a pick-and-roll with Brandon Paul and who is going to stop that? Home at last, this game represents a big chance for the Orange to halt their slide to oblivion and also open the door for the 36ers to plummet further.

The Taipans must win this or start considering NBL1 as an alternative.
HOW Illawarra and Brisbane fared in their opening matches in this round may play a role in the psychology of this one. There's not much between these teams as their previous results have reflected and, in truth, Brisbane is rolling a little more smoothly. But for some reason, being at home in Wollongong in front of that manic fan base, tipping the Hawks to fly.

At home, at last, time to make the fans happy.
Safest bet of the Round: Corey Williams and any one of another three TV commentators will describe a basket from outside the 3-point line as being shot from "the Land of Plenty" because they think we didn't hear them the previous 10,000 times.