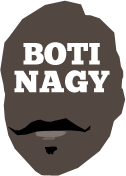 ---
Advertising opportunities available.
Please contact me.
---
Magnificent 7 for 36ers: NBL Wrap 16
Tweet
ADELAIDE has taken over the mantle of the NBL's form team after wracking up its seventh straight win, this time further exorcising any lingering Illawarra demons 112-93 today in Wollongong.
The Hawks came into the round off a double-digit win over New Zealand but took a 112-90 welt in Adelaide, then a further 19-point spanking in front of their home fans in Wollongong.
Shutting down Rotnei Clarke (he was 0-of-12 from the 3-point line today after going 0-of-7 on Friday) was a big key for the 36ers who again threatened to run Illawarra out of the gym.
They led 39-30 at quarter-time producing the highest individual team score in the quarter, with the 69 combined points the most in a quarter since the NBL returned to 40-minute games in 2009.
It also played 40-minute games from 1979-84, Adelaide's 112 points today giving it four consecutive tonne-topping games, again the best such run since 2009.
Melbourne sits atop the ladder, half of Adelaide's eight losses to United. But those who believe Melbourne has the 36ers' number - and why wouldn't you when the facts point so blatantly to it - would do well to remember 1998.
It being heritage round and the 36ers in their 1998-99 champions uniforms, when they won it in 1998 it was over a South East Melbourne Magic which finished top and swept them 3-0 during the regular season.
* * *
SYDNEY gave up 50 points in the second half of its road win over Perth after conceding just 27 in the first.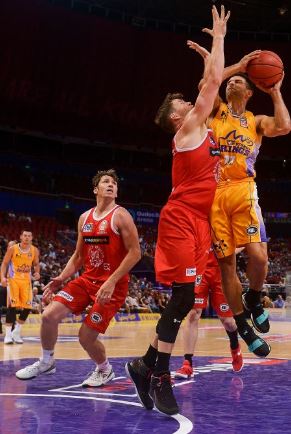 The Kings today gave up just 56 points, coach Andrew Gaze closing the win at The Jungle on Friday by reiterating defence had to be a priority in this rematch.
Clearly it was, Perth's 56 points its lowest since its 54 during its 1982 debut as Westate Wildcats. Appropriately Perth was wearing the inaugural Westate uniforms for heritage round.
Again, having a more balanced lineup was huge for the Kings, Kevin Lisch's presence important in much the same way Andrew Bogut's presence in the Boomers' lineup in Rio was important.
Sometimes just having that player's poise and confidence makes others grow in stature.
Lisch (right in a pic courtesy of GETTY IMAGES), didn't have big numbers and neither did Jerome Randle if numbers is what matter. But leadership and presence cannot be quantified and that's what he brought today.
Perth meanwhile is in dire straits after twice being comfortably handled by the Kings and if Illawarra and/or Cairns can get their acts together in time, may give the Wildcats a run for that Final Four.
* * *
KEEP saying it and it keeps happening. Give Aaron Fearne a week to prepare for an opponent and when his Taipans go out and execute that plan, chalk another number into the W column.
This time it was NZ Breakers, feeling good about life after ending Melbourne's winning streak, which went home with its tail between its legs.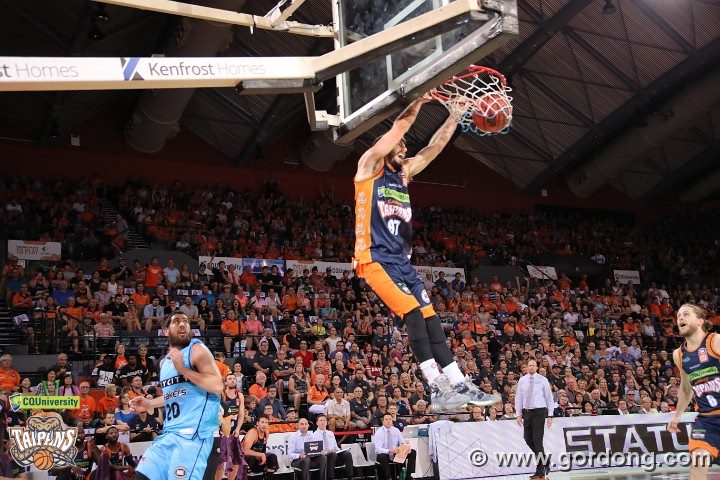 HAMMER TIME: Jarrad Weeks sends a message across the Tasman.
Cam Gliddon led the way as the Orange produced a 27-14 final quarter to motor away from the Breakers and keep alive their slim hopes of post-season action.
* * *
BIGGEST WINNERS/LOSERS
SYDNEY, Sydney, Sydney, Oi, Oi, Oi. Yep, look out for the Kings from here to the finish because they've finally found the formula and teams had better beware. Scalping the Wildcats in Perth was one thing, skinning them in Sydney another. The Kings were the round's biggest winners.
THREEPEAT? Perth Wildcats need thorough and honest self-analysis to even be a factor in the finals, based on current form. Embarrassed by the 8th-placed team at home, humiliated by them on the road, Perth was the round's biggest loser. Offensively it needs to find contributors, fast.
* * *
NBL ROUND 15
NEW ZEALAND BREAKERS 98 (Penney 17, Sosa 15, Abercrombie 13, Delany 11, Ili, Newbill 10; Vukona 12 rebs; Newbill 4 assts) d MELBOURNE UNITED 81 (Goulding, Ware 20, Boone 12; Boone 7 rebs; Ware 5 assts) at The Slipstream, North Shore Events Centre, Auckland.
ADELAIDE 36ERS 112 (Sobey 25, Johnson 17, Childress 14, Moore 12, Hodgson, Shorter 10; Johnson 10 rebs; Shorter 7 assts) d ILLAWARRA HAWKS 90 (Clarke 17, Conger 16, Coenraad 15; 4 with 4 rebs; Clarke 4 assts) at The Fortress, Titanium Security Arena.
SYDNEY KINGS 84 (Randle 19, Cadee 14, Ellis, Lisch 13, Pineau 11; Ellis 10 rebs; Lisch 4 assts) d PERTH WILDCATS 77 (Tokoto 20, Cotton 17, Kenny 12, Wagstaff 11, Walker 10; Tokoto 11 rebs; Kenny, Walker, Cotton 2 assts) at The Jungle, Perth Arena.
MELBOURNE UNITED 105 (Ware 22, Goulding 21, Wesley 16, Felix 14, Moller 12, Smith-Milner 11; Wesley, Ware 5 rebs; Wesley 8 assts) d BRISBANE BULLETS 98 (Buford 21, Trice 14, Gibson 13, Jervis 12, Holt 10; Buford 6 rebs; Gibson 7 assts) at The Armoury, Brisbane Convention and Exhibition Centre.
CAIRNS TAIPANS 81 (Gliddon 20, Smith 12, Evans 11, McCarron 10; Gliddon 6 rebs; Loughton 4 assts) d NEW ZEALAND BREAKERS 71 (Newbill 25, Ili 14; Christmas, Vukona 7 rebs; Delany, Penney 3 assts) at The Orange Grove, Cairns Convention Centre.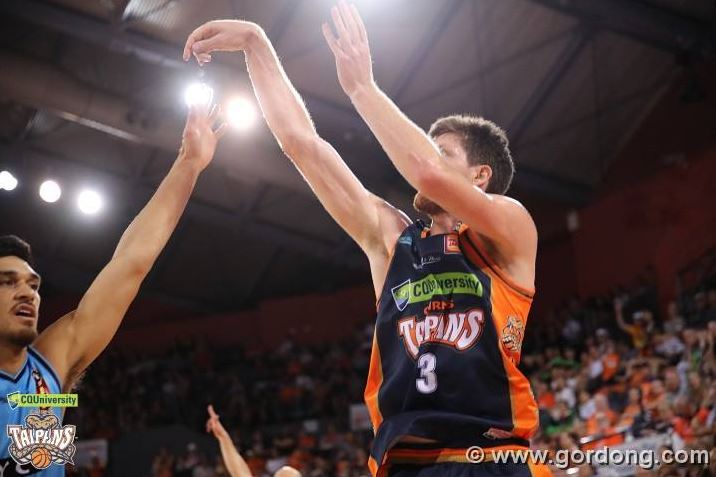 SYDNEY KINGS 84 (Ellis 20, Cadee 15, Randle 12; Humphries 7 rebs; Randle 6 assts) d PERTH WILDCATS 56 (Cotton 14, Kenny 10; Cooke 10 rebs; Cotton 5 assts) at The Kingdome, Qudos Bank Arena.
ADELAIDE 36ERS 112 (Shorter 22, Creek 21, Childress 20, Sobey 15, Johnson 12; Shorter 9 rebs; Shorter 6 assts) d ILLAWARRA HAWKS 93 (Conger 31, Kay 14, Martin 10; Kay 8 rebs; 4 with 2 assts) at The Sandpit, WIN Entertainment Centre, Wollongong.
TOMORROW: Player of the Week