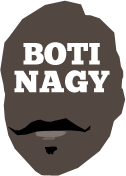 ---
Advertising opportunities available.
Please contact me.
---
OK, let's get back to the new normal
Tweet
THE hub is snubbed and we're back to NBL normal, but just what IS NBL normal now?
For example, what can we expect of Adelaide which is still far from normal, Brandon Paul a huge acquisition but Isaac Humphries still on the sidelines. The 36ers still have at least two more phases to negotiate before finding "normal".
And what will Brisbane look like now it has cut Orlando Johnson but with Lamar Patterson's return still under an injury cloud? That's two adjustments to come yet too.
Will Cairns start pushing some minutes into its young bucks and also warhorse Nathan Jawai, considering a lot of what it has tried so far has only brought it into the league cellar?
Have we seen the second rebirth of Illawarra now and can it find the consistency to be a Final Four team? The Hawks may be closest to their new normal.
Melbourne is shaky at present, for sure. But once Dean Vickerman has his full roster available and they find their groove, won't they again be the #1 contender?
New Zealand is dealing with its isolation from family and home by producing greater on-court consistency and now the Breakers will be based in Launceston, will they learn the correct sound of vowels?
How far is Perth from having Bryce Cotton's naturalisation completed and does it already have a new American waiting in the wings?
What will South East Melbourne look like without Mitch Creek now? Ryan Broekhoff can fill the breach but their championship hopes definitely have taken as big a hit in Creek's absence as the boost it took with Broekhoff's signing.
At what point will Adam Forde be able to suit his complete Kings lineup, if at all? How many "work-in-progress" signs will Sydney still be hanging out?
These are great questions as we ponder the rest of the NBL season because what is normal today, may look entirely different tomorrow.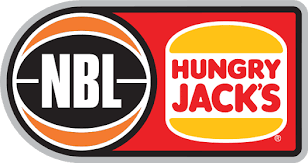 ROUND 10
MELBOURNE has hit a rough patch for a team some suggested would be completing this regular season undefeated and the Kings in Sydney won't exactly be easy pickings. For those who forgot while he was out, Jarell Martin is a quality player and Sydney have sufficient pieces around him to upset United if Melbourne cannot find it best level. Sydney would be a good gamble if you like a tipple but the tip has to still be the championship contenders.

It's time for United to stand up and show who it is.
THE season is shot for Cairns and the best thing coach Mike Kelly can do now is get some playing time into kids such as Mojave King and hope for the best. Coming off its NBL Cup success and at home in front of its adoring Red Army fanbase, Perth should continue on its merry way.

A Cairns win would be the boilover of the year. Cannot see it.
WITH South East Melbourne's circumstances vastly changed in one week now on-court and spiritual leader Mitch Creek is not a factor for the foresseable future, it is ripe for a rampant Adelaide to snatch a win. With a further week's practice under his belt, Brandon Paul should be even more threatening - though the same could be said of the Phoenix's Ryan Broekhoff - but this is a huge fixture for the Phoenix on top of their recent three-win streak. Players returning is key.

A road win would be invaluable to the 36ers and SEM is vulnerable.
NEW Zealand caught out Brisbane when they met in the NBL Cup and the Breakers will further be buoyed by cutting Lamar Patterson in the vein of the "addition by subtraction" adage. Patto sitting over with the Bullets will give them some sense of insider trading and this time around, and at home, Brisbane should prevail.

But never under-estimate the Breakers who are playing good ball.
WHEN Illawarra recently shut down Melbourne and scored a huge Cup win, United's offensive cohesion fell apart in the final quarter, right when it looked as if they had the contest on their own terms. It's tough to predict whether the Hawks now come in with renewed confidence and vigour or whether Melbourne reacts to its own fade out with a major statement performance.

This could go either way but surely Melbourne steps up to the challenge?
GROWING in stature and confidence, Sydney at home to Cairns has to start an odds-on favourite, even though most punters would recognise the Taipans are due for an upset win soon, and this could be as good a time as any, given the Kings' tendency to take their eye off the ball at times. It's a long flight back from Perth for the Orange, plenty of time to reflect. But a win? Hmm.

Sydney must start favourite but the Taipans are ripe for an upset.
WHEN you've come back from 26 down to comfortably beat a team in a neutral venue, hosting them at The Jungle eight days later in front of your own wild Red Army fans would seem heavenly. Heavenly that is, for any team bar your opponent. What can the 36ers possibly do better than what they showed in that first half last week? Brandon Paul will be more settled and maybe Isaac Humphries is ready? The latter is unlikely though. The Wildcats' confidence will be sky high, and justifiably so.

It's an old rivalry which should produce the usual result.
Safest bet of the Round: Adelaide's Daniel Johnson will totally unnecessarily swing the ball to the left side of his body before shooting a free throw.