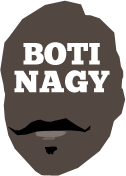 ---
Advertising opportunities available.
Please contact me.
---
On Your Mark: The PG role in modern ball
Tweet
MARK Dickel is one of New Zealand's most succesful basketballers, now equally established as a top coach. Today he shares more personal insights, this time the changing nature of the game and the point guard role.
Dickel, 41, played under Brian Goorjian at Victoria Titans from 2000-02, having played college ball at UNLV where, in his senior year (1999–2000), his 9.0 assists per game led NCAA Division I men's basketball.
Playing professionally in Turkey, Belgium, Russia, Germany and Greece, the Tall Blacks' dual-Olympian was a Sydney King in 2010-11 and helped New Zealand into the Bronze Medal playoff at the 2002 FIBA World Cup.
Last week, he shared his coaching wisdom here and his advice to parents of juniors is solid gold.
But as a highly successful point guard, here's another quality piece from him.

THE game of basketball is constantly changing. It evolves and the game now is moving towards being really a position-less one. Meaning each player must have multiple skills in order to be effective.
Bigger players need to have skills that previously were reserved for guards,(ball handling and deep shooting), and guards need to be able to post up and defend players in the post.
A lot of effective offences now post their guards up, and give their big position players, the Power Forward/Centre spots, the green light to shoot open threes. A total reversal from how the game was traditionally played.
Many coaches now play with multiple point guards on the court at the same time.
The most important position in basketball however remains the same. The playmaker or point guard.
There are many different types of point guards.
1. Pass First PG. Naturally unselfish. Looking to shoot and score as a last option. Controls the flow of game as a passer. Scores only when the game dictates they have to. Eg: John Stockton, Rajon Rondo.
2. Scoring PG. Possess a natural talent to score the ball. Look for their own shot first. Make the defence react to their ability to score, opening the game up for everyone else on the court. Eg: Stephen Curry. Russell Westbrook.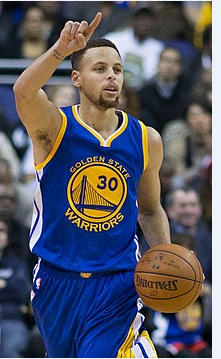 3. Big PG. A taller player who can handle the ball and make great decisions. A big PG can see over the defence and sees angles and opportunities that smaller players just cannot. He is as comfortable playing off a pick and roll as he is posting up. Eg: (Magic Johnson, Lebron James).
4. The Power Forward position in many effective offences has changed, the position now is a secondary or primary playmaking role. The position allows for players who get a defensive rebound to immediately push the ball on a fast break and let the guards sprint ahead of the ball and shoot open corner threes rather than wait on the big man to outlet the ball. The 4-man is also a decision maker out of the screen that he sets on the screen and roll. He must be able to make good quick decisions when the guards throw him the ball. Who is open and where or should I shoot? Eg: (Draymond Green).
As you can see there are many different ways to play this position. It does not matter the personality of the player. Whether they are introverts or an extroverts or somewhere in between.
I have seen players of all personalities be great PGs. But no matter what the player's talent either passing, scoring or being able to see over the defence, a PG has to make the game EASIER for EVERYONE else.
They must allow the other players on their team to be in the flow of the game. They must be an extension of the coach on the floor, and innately understand where and when the other players need the ball.
They must be positive with the other players on the team. Give them confidence, talking to them and building more trust.
There is a popular saying in basketball that point guards are born, not made. That this position is reserved for players who have a sixth sense out there on the court. That Point Guards can see things that other players just cannot see. That they are thinking 1-2 plays ahead, and to everyone watching it seems that they have so much more time than the other players.
While I agree that there is some real truth in this, I believe that WE as coaches can do a number of things to help develop each player as a Point Guard.
1. For at least 30 minutes in each training, coaches should emphasise skill development, teaching fundamentals at the expense of team systems. The players must know that their individual development comes first.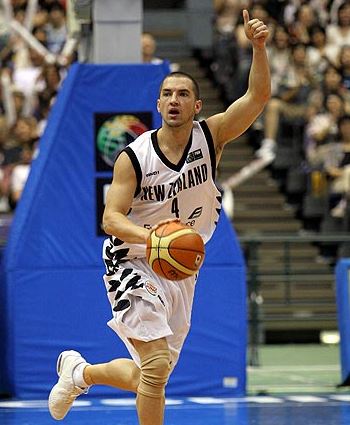 2. No matter the player's height,speed or talent WE demand that each player plays a total floor game. Shooting,dribbling and passing.
3. WE encourage players to take risks. Players should learn how to play with real freedom. To make the right play that they see out there. As coaches WE cannot micromanage their decision making.
4. To record all practices and games that WE can and then clip up,(make a film) of the learning opportunities for each player. Then the day after the game and during the week, help them by showing each player what WE see on the court in each decision making situation. Thereby stretching their potential options on each play.
5. As coaches, not reacting on the sideline to turnovers or bad plays. This includes body language. By accepting that if WE are going to allow our players more freedom then there is the opportunity for the game to get messy due to turnovers. The question comes down to are we teaching them how to play or are we playing for them?
6. Running an offence that forces our players to read and react to the defence rather than running a regimented system. A structured offence effectively turns players into robots. How can you effectively scout a team when ALL of the players can read what the defence is doing out there?
The future of basketball will demand that each player needs to have PG skills. That each player should feel confident, relaxed and free on the court. I cannot wait to see where the game is 20 years from now, I just know that the Point Guard will still be the most important player in it.