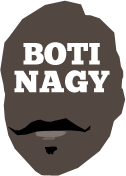 ---
Advertising opportunities available.
Please contact me.
---
Sandy wants medalling, not meddling
Tweet
HAVING "been there, done that" as a player, Sandy Brondello is rolling up her sleeves as Opals coach, ready to get down and dirty in the quest to return Australia to the medal dais.
Team camaraderie, culture, friendship, sisterhood - these will be some of the hallmarks of the Opals under Brondello as Australia's WNBA championship-winning coach looks ahead to 2018.
Brondello, who will take the team's reins for the first time in competition at the Commonwealth Games next year, was an Opals star at four Olympic Games and four FIBA World Championships, wearing the green 'n' gold in a whopping 302 internationals.
Few understand more what playing for Australia means or have done it with greater distinction.
And her coaching career has been equally stellar, swinging between the WNBA - where she was Coach of the Year in 2014 - and Europe, co-coaching Russia's UMMC Ekaterinburg with husband Olaf Lange, a Euroleague championship under their belts.
Back in Australia for her first family Christmas, having left coaching in Russia to Olaf - something had to go to make coaching the Opals a reality - Brondello has seized the opportunity to see as many games as possible in Australia's domestic WNBL.
It has been eye-opening, Brondello seeing the burgeoning talent first-hand and complimentary about Adelaide Lightning duo Nicole Seekamp and Aimie Clydesdale, and Sydney's South Aussie off-guard Alex Wilson - all notable absentees from her first pre-Comm Games squad.
"Wilson and Seekamp, they'll be in the extended squad and Wilson was unlucky (to miss this time). Both were very close," Brondello said while staying briefly with former Opals teammate and friend Rachael Sporn in Adelaide.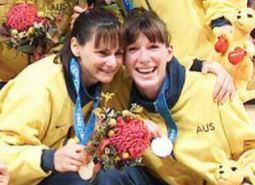 "I've been very impressed with Seekamp, her leadership and intelligence.
"Clydesdale is on the radar. She just needs to get healthy."
The February camp will give a broader range of players a chance to strut their stuff, players such as Australia's naturalised FIBA Asia Cup tournament MVP Kelsey Griffin, available to show their wares on home soil as a front-runner for Commonwealth Games selection.
But there will be problems on the horizon for Brondello - albeit good ones - with the Opals restricted to one foreign-born naturalised player.
Rio Olympian and point guard Leilani Mitchell, who also plays under Brondello in the WNBA at Phoenix Mercury, is the logical first choice for the FIBA Worlds next year.
But Perth Lynx's versatile and multi-talented naturalised Sami Whitcomb also enters the equation.
"How good would it be to see Sami in the green 'n' gold? And for Kelsey, it was a special experience," Brondello said.
Yes. It's not as if Griffin didn't make a massive case for further international selection.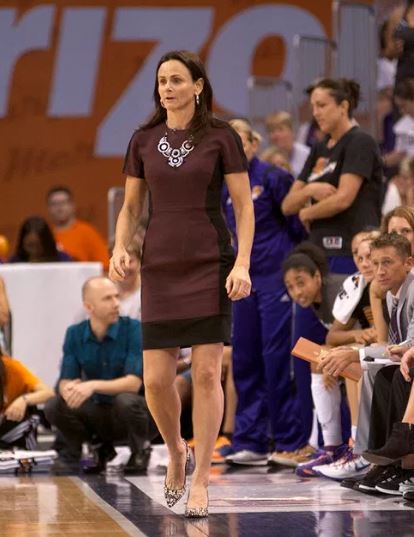 It again begs the question why Basketball Australia hasn't found a loophole for Mitchell to fully be recognised by FIBA as an Australian? Her mother is Australian but Leilani was born in the US and her father is American. Surely there are obvious grounds for Mitchell's status to be upgraded from "naturalised" to "Australian".
"I don't know. I will revisit that one with BA but I think it's that Leilani needed to have an Australian passport by the time she was 16," Brondello says.
"Lei won't be available (for the Commonwealth Games) and neither will our players competing in Europe. But we'll take the best guys that we have.
"It's a great opportunity to see what they've got and it helps us with our depth going forward."
Promising new faces competing in college ball in the US, such as Alanna Smith (who basically superceded four-time Olympian Laura Hodges at the Asia Cup), and Kirsty Wallace, have commitments in their American environments but will be at the Opals' July camp.
"Picking teams is the hardest part of the job, getting the balance right," Brondello said.
Make no mistake, Brondello will be ruthless when it comes to assessing which group of players best can vault the Opals back onto the medal dais.
But she won't be going down the road of misleading veterans, dragging them through preparations if they're ultimately NOT in final calculations, or of selecting young players for the sake of it.
Just as she was on the court as a player, Brondello is on a mission as the coach. You could swear if you cut her arms, the right would bleed green, the left would bleed gold.
That is precisely why she did not jump at the role when it first was offered.
"I'm really happy that I said no," she said of her initial approach to take on the Opals job.
As far as she was concerned, juggling coaching in the WNBA, coaching in Russia, managing a marriage and, most important of all, raising two young children, meant coaching the Opals - doing the "most important job in our sport" - could not be given the amount of dedication and commitment she felt it required.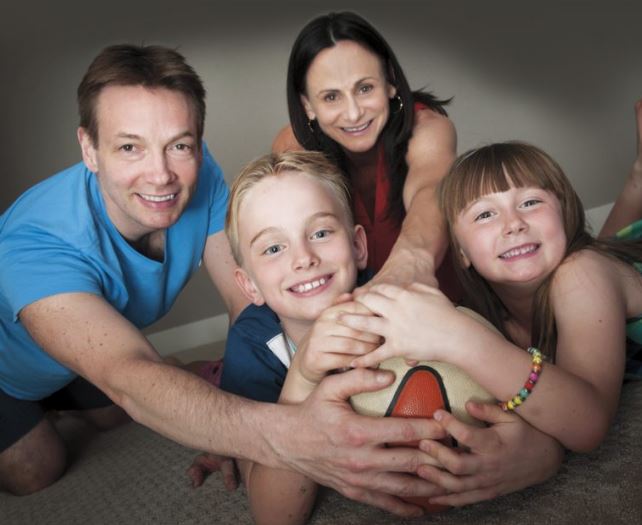 FAMILY FIRST: Husband Olaf Lange and Sandy, with their children Brody and Jayda last year.
The situation changed, Brondello stepping away from the job in Russia, despite it being her highest paid position.
"Primarily, it was about putting the right staff around me," Brondello said of taking on the Opals. "It's a group effort and I'll be steering the ship.
"I'm excited I took it on.
"We have to win medals, that is the priority.
"But I want to make it a great experience, as it was when I played for the Opals."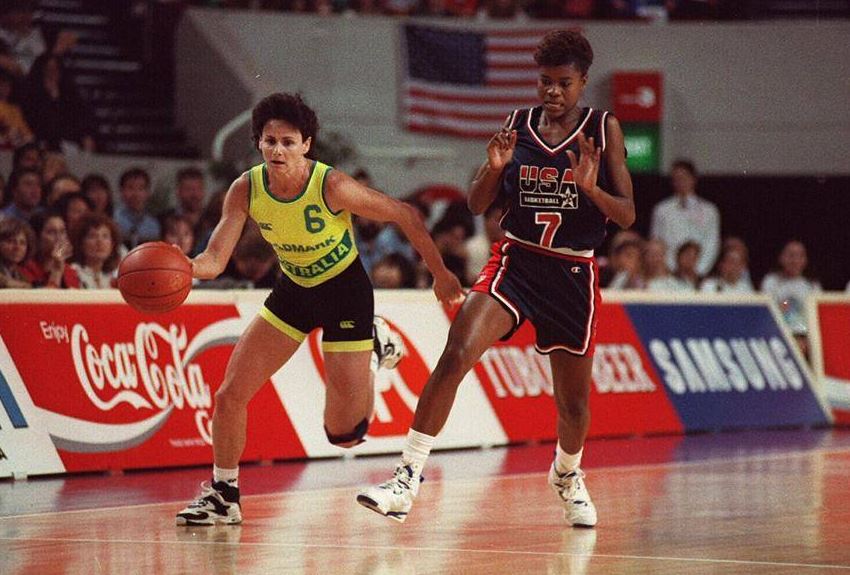 OFF AND RUNNING: Sandy Brondello is a four-time Olympian for Australia.
Brondello, 49, says she will bring much of what she has gleaned from her own past Opals coaches - Robbie Cadee, Tom Maher and Jan Stirling - into the role, but she has her own style.
Her three Australian senior team mentors had very different styles but Brondello is set on retaining the team camaraderie, culture, friendships and sisterhood of the Opals.
"The emphasis will heavily be on defence but I like to play to the strengths of individuals," she said.
Having played alongside the greatest Australian basketball player in the sport's history - the irresistible force of nature which was Lauren Jackson in her prime - Brondello is looking forward to unearthing more great new talent.
She has had Opals legend and Australia's Rio Olympics captain Penny Taylor as a player at Phoenix, winning the WNBA championship in 2014, and now has her on the Mercury coaching staff.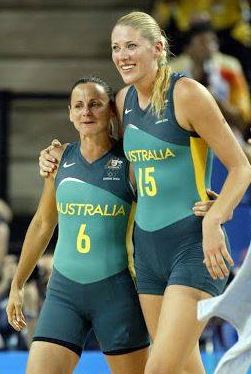 A host of talented Aussies such as Erin Phillips, Mitchell, Cayla George, Stephanie Talbot and Tess Madgen also have played under her in Phoenix.
But it's not her only advantage.
"It was great to be (coaching) in Europe," she said of her five years in Russia.
"It means I've coached against all the (other) national team coaches so I have a bit of an idea about their tendencies."
Coaching in the cauldron of the WNBA also has been great preparation, as was watching the Opals at the FIBA Asia Cup collect a Silver, with Griffin the standout.
"I'll be transparent with Kelsey," Brondello said of what the future may hold.
"But it is exciting to see players like her and what wearing the green 'n' gold means to them."
For now, having watched her share of basketball since returning from her home in Phoenix, Brondello is preparing to enjoy Christmas with her family at Seaforth Beach near Mackay in Queensland. It should be a rare treat for Brody, 10 and Jayda, 7.
Rightly, they remain her No.1 priority.