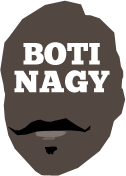 ---
Advertising opportunities available.
Please contact me.
---
Opals: USA wins the one that matters
Tweet
FLEXING its undoubted muscle as the benchmark of international women's basketball, the Gold Medal-defending USA today clinically and ruthlessly savaged Australia, burying the Opals 79-55 in their Olympic quarter-final in Tokyo.
To even say the Opals were never in the contest would be to overstate it, such was the dominance of the Americans virtually from tip-off.
Mindful of their 67-70 loss to the Opals 18 days ago in Las Vegas - the USA's first such loss in 11 years - the Americans were taking no prisoners today, ending Australia's ill-fated Olympic campaign in no uncertain terms.
Australia's sole joy was in the extremely earliest of going - Cayla George's open layup to start the scoring giving the Opals a 2-0 lead, Leilani Mitchell's 3-pointer pushing that to 5-2.
George went to the bench at 7:12 after collecting her second foul eight seconds after Brianna Stewart (23 points at 80 per cent) completed a three-point play to give USA a 9-6 lead.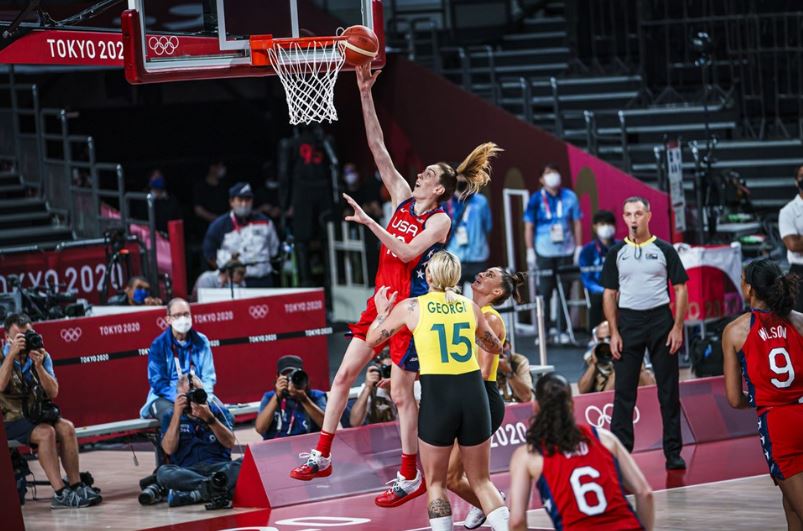 Australia was never that close again, committing four turnovers in the first 3:11, possibly unduly tense due to the gravity of the challenge moreso than downright careless.
From the Opals' fifth turnover, Stewart stuck a 3-pointer for a 14-6 lead and 10 points of her own.
Opals coach Sandy Brondello had Steph Talbot (foot injury) back in uniform and started with captain Jenna O'Hea in place of Bec Allen. But whatever the gameplan may have been, it unravelled in record time as USA swept from 6-6 to 21-6.
The Opals could not make a shot and even when O'Hea finally swished a three, it was dissallowed due to an off-the-ball American foul.
With foul woes plaguing the Aussie "bigs" and neither Ezi Magbegor nor Marianna Tolo a factor, Brondello sent Alanna Smith into the fray.
That quickly exposed how flawed the Opals' rotations were all tournament, Smith a star of the Silver Medal FIBA World Cup campaign in 2018 and the last Asia Cup, but treated like a travelling salesman on this trip.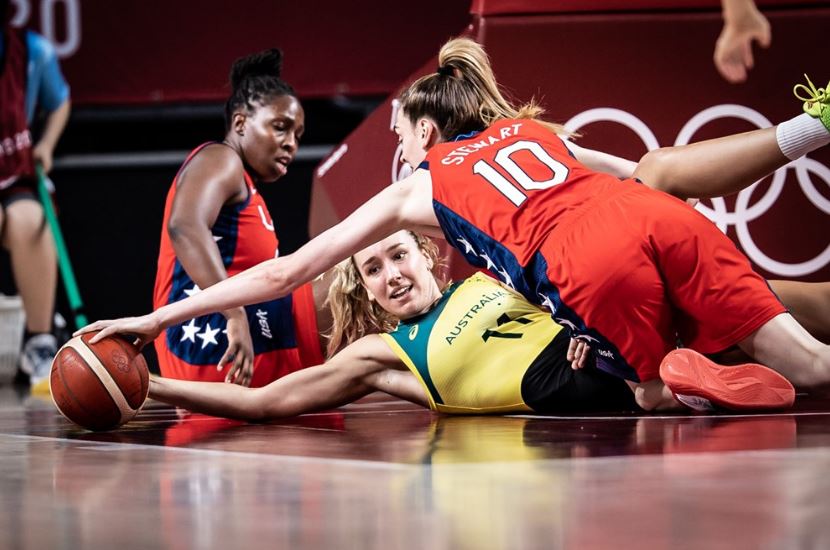 Lacking in confidence, she battled gamely but at the first break, the USA was ahead 26-12, the Opals having nothing strategically or athletically in their wheelhouse to stem the tide.
And it was a tsunami.
Not even US veteran Diana Taurasi clubbing Talbot on the first play of the second period to earn herself an unsportsmanlike foul, rallied the Opals.
Magbegor forced consecutive US turnovers with her anticipation and skill, another Mitchell triple drawing the Opals to 17-26. But Tolo's second foul at 7:28 was more bad news, Smith manhandled for a no-call, George returning only to collect her third foul.
Sara Blicavs hit the hardwood, bringing her energy and at 27-39 the Opals had a couple of glimpses at making a game of it. Unfortunately O'Hea missed a three, then a second 3-point attempt which would have made it 30-39.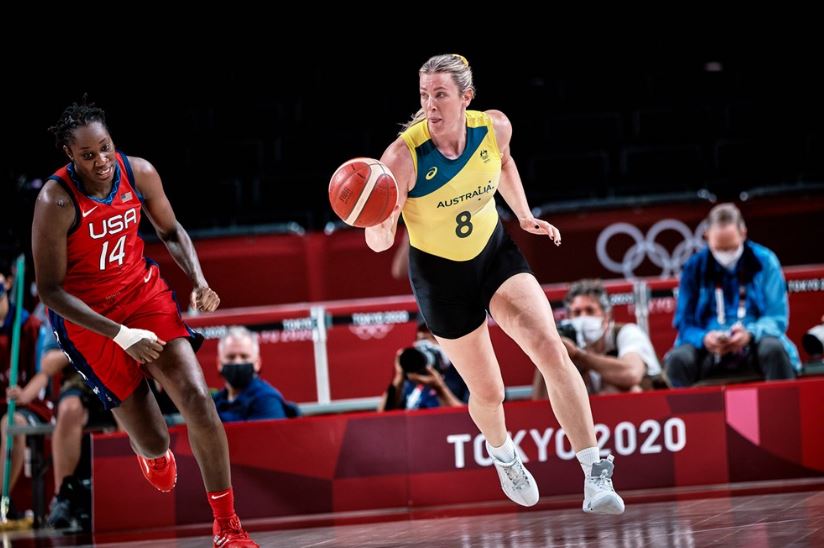 Instead Stewart converted a three-point play at the other end for 42-27 and by halftime, this was over, USA 48-27 away.
Magbegor had her third foul early in a third period in which Brittney Griner scored 10 of her 15 points and also severely blocked Talbot's drive as this went from bad to worse.
Down 39-68 with only a merciful final quarter to go, the Opals had 19 turnovers and were shooting at 27 per cent at that point.
The devastation was compounded when O'Hea took a hard charge which led to her needing assistance off the court, Blicavs and Bec Allen both bumped and fouled on drives to the hoop but the referees with their whistles pocketed, possibly - like the rest of us - just wanting this to end.
It marks the second Olympics in succession Australia has failed to make it out of the quarter-final stage but this campaign was arguably worse than Rio, given the Opals managed just one win, a complete revamp of the program now most definitely in order.
QUARTER FINALS
USA 79 (Stewart 23, Griner 15, Wilson 10; Griner 8 rebs; Gray 8 assts) d AUSTRALIA OPALS 55 (Mitchell 14, George 11, Tolo 6; Allen, George 7 rebs; Mitchell 6 assts).
SERBIA 77 (Brook 18, Vasic 16, Dabovic 13; Vasic 10 rebs; Dabovic 6 assts) d CHINA 70 (Shao 17, Han 15, Sun 9; Han 7 rebs; Yuan Li 6 assts).
JAPAN 86 (Miyazawa 21, Takada 19, Akaho 12, Motohashi, Machida 10; Akaho 7 rebs; Machida 14 assts) d BELGIUM 85 (Meesseman 25, K.Mestdagh 24, Allemand 11, Delaere 10; Meesseman 11 rebs; Allemand 8 assts).
FRANCE 67 (Johannes 18, Williams 11, Miyem 9; 3 with 5 rebs; Duchet 5 assts) d SPAIN 64 (Ndour 16, cazorla 12, Ouvina 11, Torrens 10; Ndour 11 rebs; Gil 4 assts).