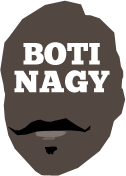 ---
Advertising opportunities available.
Please contact me.
---
Quadruple-doubles? They're even rare in the NBA
Tweet
LONG-time website supporter and early American import into Oz almost six decades ago, Bob Craven has uncovered that while triple-doubles do bob up, quadruple doubles are a rare beast, even in the NBA.
Happy Anniversary of a Rare but Monumental Achievement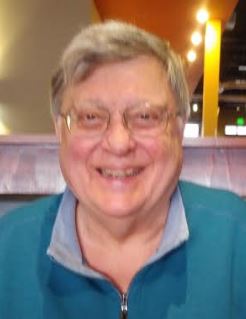 By Bob Craven
FRIDAY was the 35th anniversary of the second quadruple-double in NBA history. Alvin Robertson of the Spurs had a line of 20-11-10 and 10 steals.
There have only been five quadruple-doubles in NBA history, and there haven't been any since 1994.
The first was by Nate (The Great) Thurmond, then with the Bulls, who had a line of 22-14-13 and 12 blocks on October 18, 1974. Robertson, as noted above, had the second one.
The third and fourth quadruples were by the same person and in the same month.
On March 3, 1990, Hakeem Olajuwon of the Rockets had a line of 29-18-10 and added 11 blocks. The same guy 26 days later on March 29 had a line of 18-16-10 and 11 blocks.
The fifth and most recent one was on February 17, 1994. David "The Admiral" Robinson of the Spurs had a line of 34-10-10 and 10 blocks.
They just don't make them like these guys anymore, and all but one of them was a big post player that blocked a lot of shots. Robertson (below) was one of the best guards in the game in his day.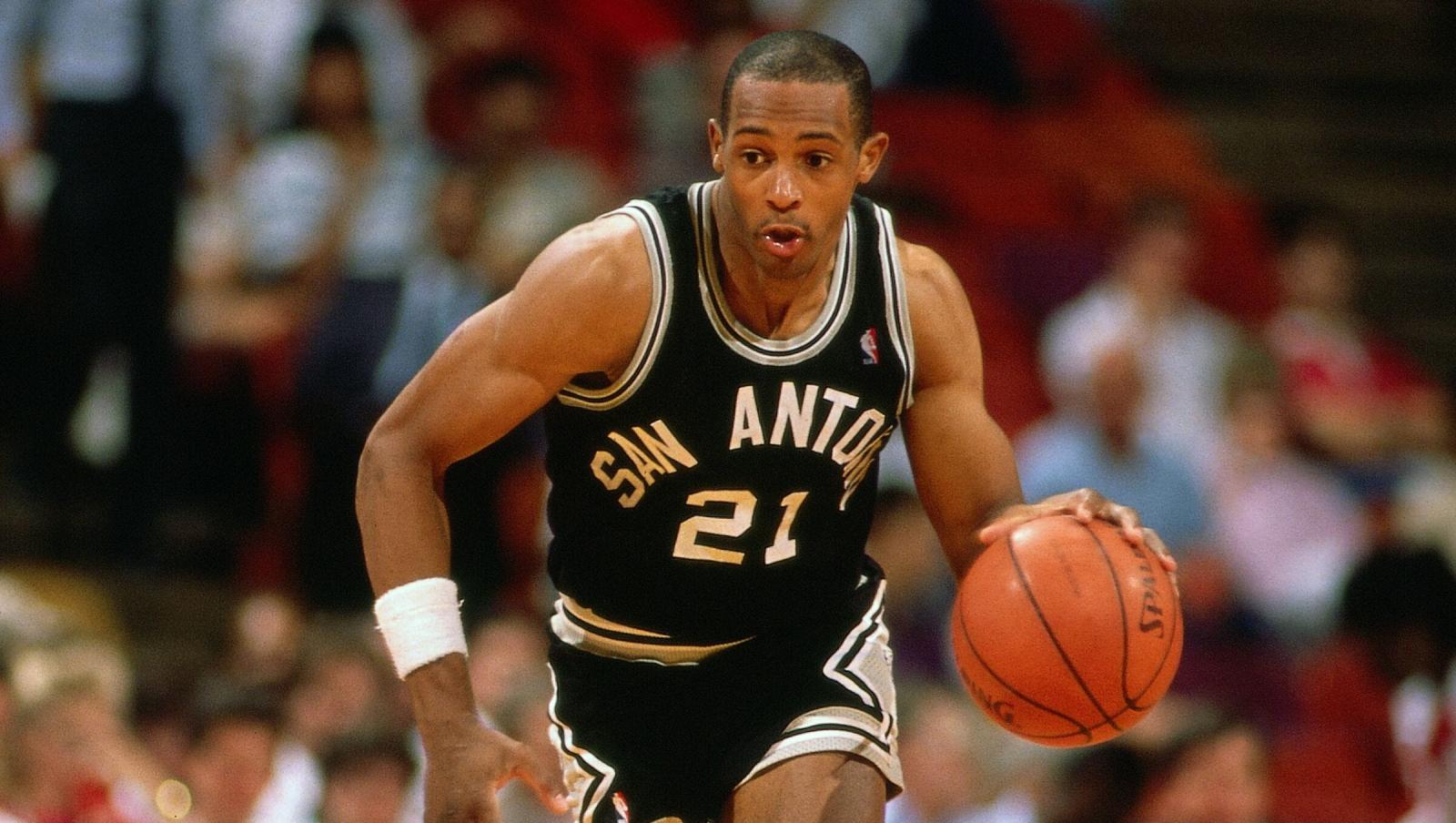 One thing about the quad-doubles. It was surprising neither Wilt Chamberlain nor Lewis Ferdinand A. got into this group. However, blocks only became an official stat the year after Wilt stopped playing.
Also, near the end of his career, Wilt purposely went into non-scoring mode and wanted to show that he could do the other stuff.
He particularly wanted to lead the league in assists, and so he concentrated on that, not shooting nearly as much for quite a while, working on assists, boards and, to a lesser extent, defence.
He achieved that assist goal during the 67-68 season with an average of 8.6 assists per game. And on February 2 of 1968, he had the first ever 20-point, 20-rebound, 20-assist game. It has only happened once since then - Russell Westbrook two years ago.
Still, as noted earlier, he never had a chance with blocks as that stat came after his career ended.
Kareem Abdul-Jabbar did lead the league in blocks several times after it became a stat in 73-74,
but even he missed out the first few years of his career as there were no blocks.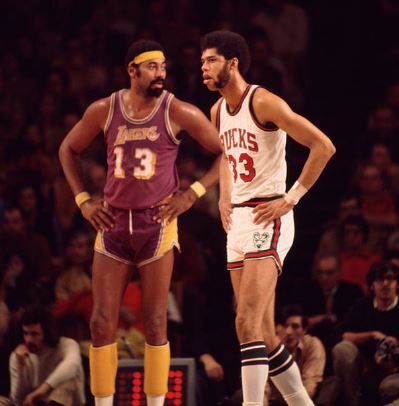 NO BLOCK STATS? Wilt and Kareem discuss the sad fact no-one is keeping blocked shot stats.