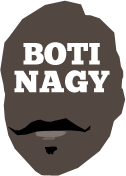 ---
Advertising opportunities available.
Please contact me.
---
Rd.2 NBL19: Kings redemption?
Tweet
YES, we know Adelaide now has beaten Sydney 10 times in a row, including in last weekend's opening round of NBL 2018-19. The question today is, have the Kings worked out the way to end the streak?
It's a potentially hazardous round for the preseason favourites, first up with the Sixers celebrating Brendan Teys' (pictured) 150th game at the club, then negotiating the Breakers in New Zealand.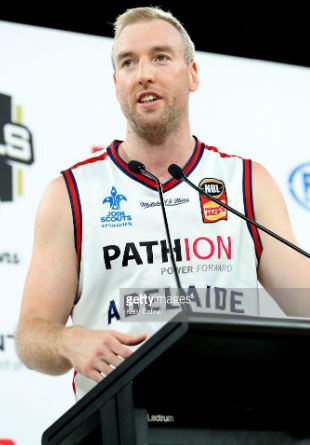 But a split round or 2-0 would ease all the pressures on Sydney so the onus now falls onto coach Andrew Gaze to find the answers.
Is Perth as good as it already looks or did it simply outplay Adelaide and then have the game against Illawarra gifted to it due to a set of circumstances?
We don't need to revisit the Hawks' Round 1 miseries but they did contribute to making life considerably easier for the Wildcats at home.
Up-and-down Brisbane will be a good test.
The Grand Finalists are opposed this round in what also should be a gem.
Cairns is at home and by the end of Round 2, many of us may again have to revisit how we view certain teams.
In the meantime...
NBL TONIGHT
Sydney at Adelaide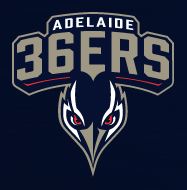 V
INCREDIBLE how the expectations and pressure mounts on Sydney. Kevin Lisch was MIA in the opening round home loss to Adelaide but he had more than a few mates as Jacob Wiley, Anthony Drmic, Nathan Sobey and Daniel Johnson manufactured a marvellous 36ers road win. The Sixers are expecting a near sell-out for the historic first visit to Titanium Security Arena of Andrew Bogut and expect the Kings to have a counter for when Johnson drifts to the perimeter and Bogues stays in the paint. Probably even expect to see some Kings zone. There's certainly sufficient Sydney talent to keep the NBL's road wins flowing but unless fouls play a role, Adelaide has the tactics.

THE REST OF ROUND 2
Brisbane at Perth
BRISBANE's road giants became home midgets and there's little doubt coach Andrej Lemanis will have his Bullets loaded up for the challenging trek across The Jungle. The Wildcats guards WILL come to the fore and that's where the doubt hovers over Brizzy. Cam Gliddon goes for 29, then 11. Jason Cadee can rip a game apart - and will - or not - and won't. Terrico White was more impressive in the openers than Alonzo Gee and Perth just played to its strengths, such as Nick Kay, who was huge. This easily could be the match of the round if Brisbane puts forward its best foot and while Perth was impressive in Adelaide, it wasn't challenged by Illawarra. Hmm, a Bullets "upset"?
Sydney at New Zealand
IF the Kings escaped the city of churches with a W, their chances of successfully riding the Breakers dramatically would increase, as their confidence surely would have. But if Andrew Gaze's merry men again stole from the rich and gave to the poor in Adelaide, New Zealand would be rubbing its hands in gleeful anticipation. Corey Webster, Tai Wesley, Tom Abercrombie and Shawn Long loom largely in Sydney's future. Down the stretch last week, Sydney lacked answers and if New Zealand keeps this close, it will be the Kings feeling stressed. NZ starts favourite.
Adelaide at Melbourne
A HOME loss by the 36ers again would influence their approach to this as they are definitely a "quick-rebound" team when setbacks occur. Even disregarding the 36ers-Kings result, coming back to the scene of the crime last season should have Joey Wright's crew ready to rumble. Adelaide definitely believes it found a foil for Casper Ware in Adris DeLeon, and knows Jacob Wiley will be a tough match-up for United. But once Chris Goulding starts rolling, Josh Boone/Alex Pledger take over the paint, the alarm bells will be ringing. There are many though who believe Casey Prather was the difference-maker last season. Now we'll see but this is gettable for Adelaide.
Illawarra at Cairns
A TALE of two cities where last week, Cairns was in celebratory mode after a top win at Brisbane, while Wollongong was in mourning after Illawarra lost an epic four-overtime game to Melbourne, had to drive to Sydney, were cramped into economy seats for the flight to Perth, where AJ Ogilvy hurt an ankle early and the Hawks were skinned by 40. Definitely a weekend of contrasts for the NBL's two regionals. With a week to regroup, Illawarra will hit the Orange Grove in much better shape but will need big defensive efforts from Cedric Jackson, Jordair Jett and Todd Blanchfield to curtail Melo Trimble, DJ Newbill and Devon Hall. Jawai V Ogilvy, Conklin V Loughton - there's much to like about this but Cairns' opening home game record should stand it in good stead.