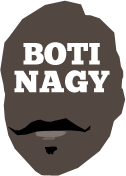 ---
Advertising opportunities available.
Please contact me.
---
'Rebel' Westbrook wins in a canter
Tweet
RUSSELL Westbrook today claimed the NBA's Most Valuable Player award, carving his own piece of history in the process.
The Oklahoma City Thunder's superstar point guard averaged a triple double (31.6ppg, 10.7rpg, 10.4apg), becoming the first to do so since Oscar Robertson in 1962.
The Big O finished third in the MVP that year behind a couple of legends named Bill Russell and Wilt Chamberlain, Westbrook's 5.4 turnovers per game also the most ever for an MVP.
He broke Robertson's triple-double record during the season, finishing with 42.
On the podium today, receiving his trophy, Westbrook called up his teammates in the room to share the moment with him and, as they did throughout the regular season, they stood in the background.
He spoke of "sacrifice" – theirs, his family's, his mother and brother's and his wife's – holding back tears.
Westbrook unquestionably enjoyed a phenomenal personal season, though there is a school of thought MVPs should make their teammates better and it successfully can be argued he did not.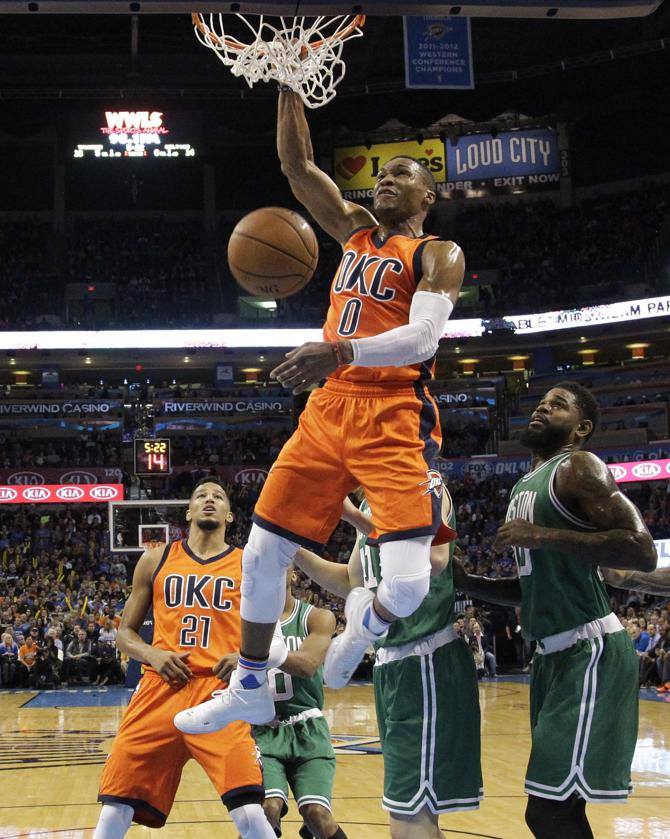 But disputing his outstanding and at times unbelievable feats on the floor – other than his notable five-step with-the-ball travel – is simply foolish.
He polled 69 first preference votes out of a possible 101, to 22 for Houston's James Harden, nine for San Antonio's Kawhi Leonard and one for Cleveland's heart-and-soul, LeBron James.
Harden enjoyed a remarkable season, averaging 29.1ppg and leading the NBA in assists with 11.2.
His Rockets boasted the third-best record in the league on 55-27, sending Westbrook's OKC packing in a five-game Western Conference first-round playoff series.
While Harden clearly has improved his all-round game, until The Beard, um, hardens up his defensive efforts, an MVP success would tarnish the true sense of the words "Most Valuable Player".
Westbrook is the first player since Moses Malone in 1981 to win the MVP on a club which failed to reach 50 wins, the Thunder going 47-35.
MEANWHILE at the NBA Global Academy in Canberra – a joint venture between the league and Basketball Australia – the first NBA Academy Games continued today at the BA Centre of Excellence at the AIS.
Prospects from NBA academies in Africa, China and India and local Australian youth teams will continue competition until Friday.
"Basketball Australia is delighted to partner in this venture, which will enable our world-class coaches and athletes to share their knowledge with the NBA," BA chief executive officer Anthony Moore said.
"Our Centre of Excellence has an incredible track record of producing athletes who can compete on the international stage.
"We are honoured to be hosting The NBA Global Academy and helping to develop promising young talent from around the world."
The NBA Global Academy is the league's sixth international elite training centre but is not at odds with the Adelaide-based Dream Academy, which this year played a huge role in developing Adelaide 36ers' tyro Terrance Ferguson for his No.21 draft selection last week by OKC.
Ferguson (below) played NBL for the Sixers while receiving additional tutoring, training and coaching for an NBA career through the Dream Academy.