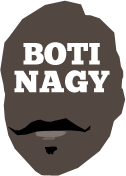 ---
Advertising opportunities available.
Please contact me.
---
Remembering Jerome the 36er
Tweet
THIS time next week, expect the "sold out" sign to be up at The Fortress, the Titanium Security Arena home of the Adelaide 36ers, buzzing to witness the return of the NBL's reigning MVP Jerome Randle.
Seeing Randle in Kings' purple will upset a legion of Sixers fans, with predictable crossfire between his critics and fans and apologists. It's already evident on social media.
Truth is this – having the man with the super skillset back in the NBL is great for everyone, friend and foe alike.
Randle's popularity in Adelaide wasn't an accident. He swept in as a replacement import early in the 2015-16 season like some whirling dervish, dishing the Cairns Taipans a "Randle Maul" and the city had a new sporting hero.
The super irony is that two years ago almost to today, he was responsible for the NBL's greatest comeback in a 40-minute game – and it was against the Sydney Kings!
To refresh memories, the Kings led 39-21 at quarter-time at The Fortress, their 39 points the most in a first quarter by any team in the 380 NBL games played at Titanium Security Arena to that time, including the 48-minute era.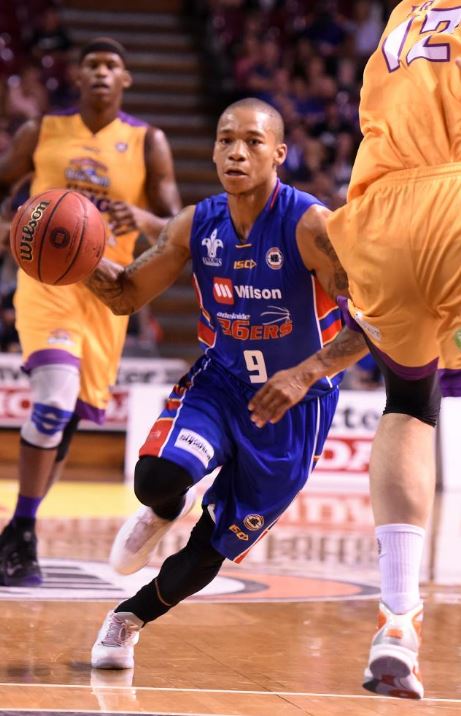 RECORD COMEBACK: Jerome Randle the architect of the triumph over Sydney Kings.
Sydney led 64-45 at halftime, the highest score for a half by any Kings team during the 12 years of 40-minute games.
But Randle, Anthony Petrie, Ebi Ere, Mitch Creek and Daniel Johnson brought the 36ers home in a performance for the ages.
Trailing 30-55 midway through the second quarter and still by 18 with a quarter left, the 36ers rode the wave of heartfelt emotion for a 32-13 final period and a last-gasp 99-98 win.
It gave Adelaide the record for a fourth-quarter comeback in the 40-minute game, sitting comfortably alongside its NBL record for a 48-minute game, when it recovered from 26 down in Perth to win with a 45-11 quarter.
The volume from the 5,640 in the venue left no doubt of the rapture Adelaide had made it all the way back.
Randle's 33rd point of the evening made it 99-98 with 5.3 seconds left and after doggedly forcing a bad final shot from the Kings, the jubilant scenes and standing ovation were akin to those of a championship.
JUBILATION: The 36ers erupt with the fans after recovering to beat Sydney. Pic, AllStar Photos
There was post-game fall-out too, with new 36ers import Josh Childress – at the time playing for Sydney but out injured - reported after verbally abusing the refereeing crew. And coach Damian Cotter was sacked as Kings coach soon after.
It's easy to forget that stuff but there were reasons 'Rome became arguably the most popular import in 36ers' history.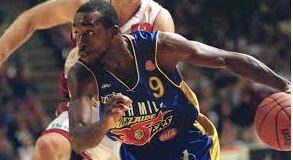 While 20 years ago, Leon Trimmingham had fans jumping from their seats at his inexplicable aerial exploits and 15 years ago, Michael Jordan mini-clone Willie Farley (right) led the 36ers to their most recent championship, Randle had fans in awe of his ball handling and ability to make the big play. And the smart play. And the indescribable play.
Last season, on his night, he was unstoppable, defenders routinely threatened with embarrassment and/or humiliation.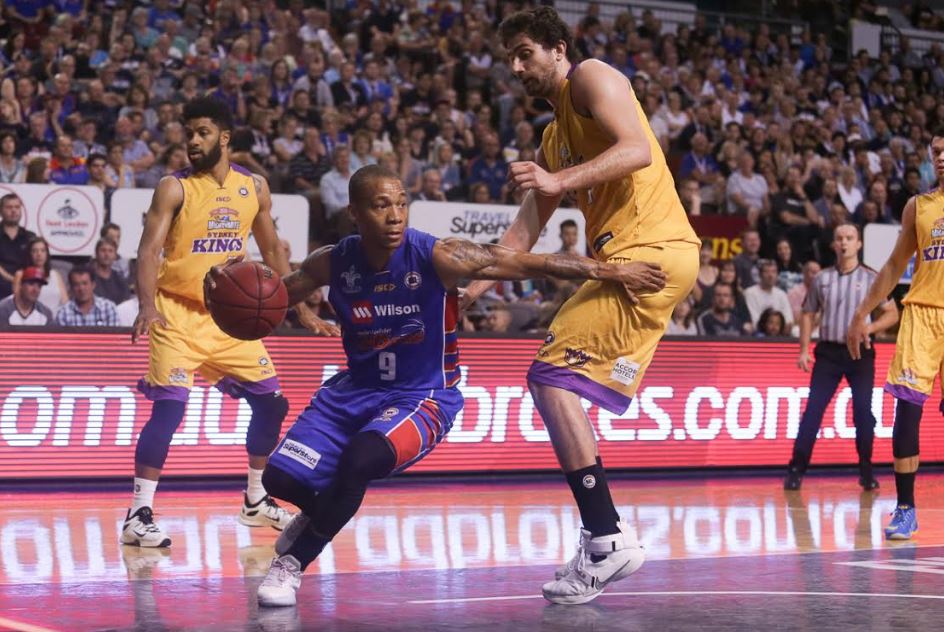 LEADING THE RECOVERY: Randle carved up the Kings. Pic courtesy AllStar Photos
Winning the league MVP award to become just Adelaide's second – the first was another import, Mark Davis 30 years earlier – holder of the NBL's highest individual accolade, surprised no-one.
But the 36ers had a host of award-winners, with some of them ready to take more of the spotlight in 2017-18.
So when Randle and the club could not agree to terms for a third year – believe what you will of how/why that played out as it did but the Daily Telegraph's Matt Logue revealing the livewire American is getting $20,000 a game from the Kings (or $400,000 for 20 matches), then calculate that by 28, plus playoffs and it may explain why Adelaide baulked – no other club leapt on his free agency.
(Read Matt Logue's story here.)
Yes, Randle said wonderful things about Sixers coach Joey Wright freeing the shackles on him as a player, and also about never playing for a rival NBL club.
But with his time at Adelaide done, his departure hastened by a post-semi final Game 3 incident involving his wife and Illawarra Hawks fans including a child draped in food, struggling Sydney reaching out to him should be no surprise.
Neither should Randle accepting.
Come on now. Living in Istanbul and playing on a Turkish second-tier league team, or returning to Australia and in its biggest market?
Sportsmen and sportswomen in team sports only have a finite life and it is their obligation to make as much money as they can before the door closes on those sporting lives.
For those that loved him in Adelaide – and they are legion – others believe he indirectly sabotaged the 36ers' playoff campaign with his poorly-timed tirade at incoming semi final opponent Illawarra.
The Hawks made Adelaide pay dearly and it sets up a terrific stoush at The Fortress tonight.
Others didn't like it when Randle's showmanship took Adelaide out of its offence, "Pass the ball" a common refrain from sections of the crowd.
They, most likely, weren't in the majority chanting "MVP, MVP."
Randle is exactly the player Sydney needed, along with new centre Jeremy Tyler.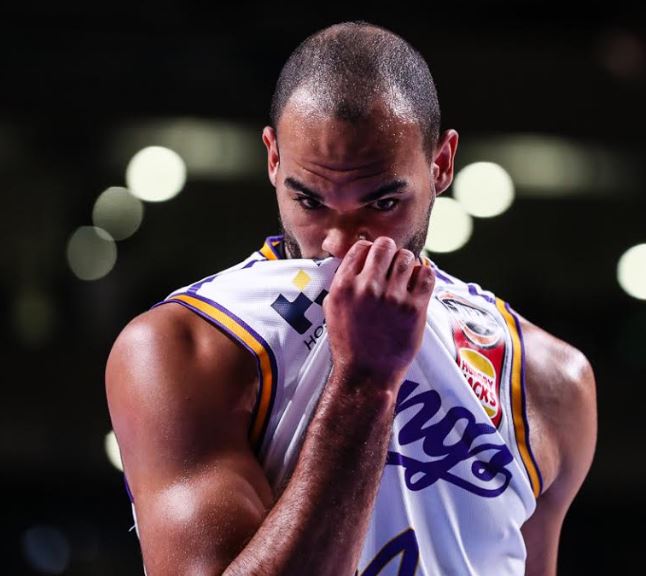 Perry Ellis (pictured) already gave the Kings the NBL's premier power forward – with all due respect to Lucas Walker, Daniel Johnson, David Barlow, Tai Wesley, Mika Vukona, Nick Kay, Daniel Kickert and Stevie Weigh – although he was constantly compromised playing centre.
All that changes next Saturday when Randle is with the Kings as they stroll into The Fortress where, so very recently, he was much loved.
Contrary to popular belief, Adelaide fans don't turn on their favourites when they leave.
Well, not immediately.
When Mark Bradtke left under a cloud after the 1992 season, aggrieved fans turned on him in the most extreme manner of all time.
But championship-winner David Stiff or more recently, former captain Adam Gibson, were warmly received when they returned in opposition colours.
Julius Hodge?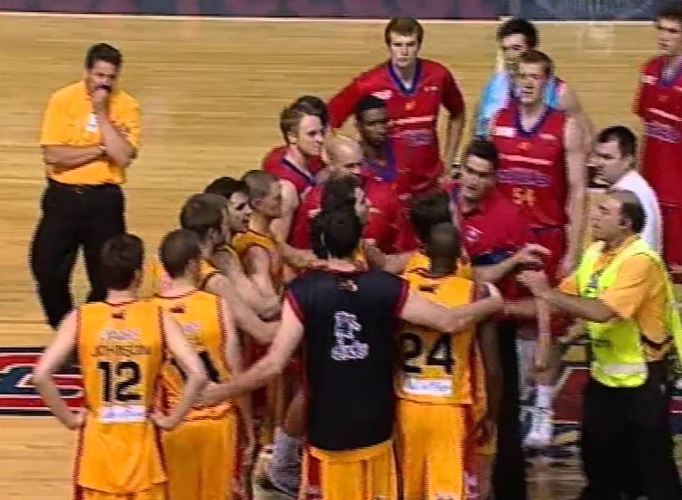 Not so much. He wasn't warmly received as much as heatedly received (right).
Anthony Petrie was welcomed "home", until he was deemed a bit too physical by his former fans.
Then his early ovation turned to crowd motivation.
Expect the same for Jerome Randle.
Those who didn't like him then, won't now. But they're in the minority. It won't be until he does something to spark the crowd's ire that the full-house inhales and he morphs from "Handles Randle" to "Vandal Randle".