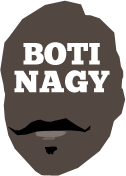 ---
Advertising opportunities available.
Please contact me.
---
Sean makes his Hall mark
Tweet
NEW Zealand's Tall Blacks legend Sean Marks last night in Wellington was inducted into the Basketball NZ Hall of Fame, recognising his 11 seasons in the NBA.
The first Kiwi to crack The Show, Marks 208cm, was selected 44th overall in the 1998 NBA Draft by the New York Knicks and went on to play for the Toronto Raptors, Miami Heat, San Antonio Spurs, New Orleans Pelicans and Portland Trail Blazers.
He logged 236 games in the NBA, was part of the Spurs' 2005 champion, and represented New Zealand at the 2000 Sydney and 2004 Athens Olympic Games.
In 2012 he was Director of Basketball for the Spurs, a year later becaming an assistant coach to Gregg Popovich.
He was an assistant with San Antonio's 2014 NBA champion.
After the Tall Blacks KO'd Australia from the 2002 FIBA World Championship in Indiana, Marks starred for the national team, averaging 14.7 points and 8.0 rebounds as New Zealand reached the Bronze Medal playoff.
It remains the Tall Blacks' greatest international success.
Unable to attend the Basketball New Zealand Awards night due to his role as general manager of the Brooklyn Nets, Sean's father Gregory read out the following letter his son sent for the occasion.
"Sorry I am unable to attend this special event. I'm certainly humbled and very honoured to be inducted into the Basketball New Zealand Hall of Fame. However, it is with great pleasure that my father is able to be there on my behalf.
"My journey has taken many different paths, none of which I could have imagined while being a teacher on Auckland's North Shore. I've been incredibly fortunate to have met role models and countless instrumental people from all works of life, not to mention the life changing experiences along the way.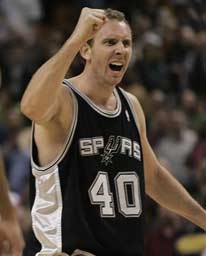 "From first being dropped off in Los Angeles to embark on attaining a college scholarship, to find myself quickly calling for help and needing my father's assistance to navigate the decisions ahead.
"Once settled and having earned my college degree at University of California (Berkeley), it was on to 12 years of professional basketball where, through half a dozen NBA teams, and playing and working with inspirational leaders such as Pat Riley, Gregg Popovich and RC Buford, who continue to help shape me to this day, to winning two NBA championships, the incredible opportunity to represent New Zealand at two Olympic Games and one World Championship, to the incredible teammates and personalities that I've played with from Shaquille O'Neal, Steve Nash, Manu Ginobili and Tim Duncan.
"Many of the best and closest were my New Zealand national teammates. There have been too many memories to rehash them all, but regardless, all were certainly a far off dream when practicing on my hoop in the backyard in Auckland.
"There's no doubt that it takes hard work, dedication, goal setting and resetting, plenty of luck and personal sacrifice and faith, but it is abundantly clear that it's the sacrifices of those around me, from my wife Jennifer and our four boys - Aidan, Lucas, Owen and Elliot - to my first coaches Doc Ward and Tab Baldwin and Keith Mair, my US coaches Todd Bozeman and Ben Braun who saw something in me as a skinny kid with an accent.
"Not forgetting Murray Hing and the many trainers and physiotherapists that helped to put me back together.
"My journey seems to have come full circle where I'm again asking for my father to assist and be there tonight. It is without question that it is the values instilled in me and the unwavering support from my parents that afforded me the chance to dream big, and the best I can do is support my boys in that same fashion.
"Thanks and again I'm certainly humbled and honoured by this award tonight."