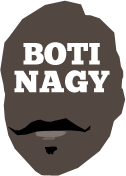 ---
Advertising opportunities available.
Please contact me.
---
Sources tell me... 7
Tweet
SOURCES TELL ME … 7 : Yes the column is back, with more actual "sauces" including agents - albeit real estate agents - ready to give you the exclusive "Psst, guess what?"
LET'S now boldly go where no-one has gone before to reveal ...
MR Hollandaise assures me any day soon, news media in Adelaide will report the fact triple-Olympian and San Antonio Spurs' NBA champion Patty Mills will be in the city on Tuesday for a range of activities including a special fundraising lunch.
The indigenous point guard will be in Adelaide on behalf of the Woodville Warriors Basketball Club at the Lakes Resort Hotel for the one-off lunch speaking engagement, proceeds of which will go to Woodville's Aboriginal Basketball Academy which launched this year at Woodville High School.
The ABA program is for Year 10, 11 and 12 students, embracing Aboriginal culture and has as one of its goals students achieving their SACE certificate.
Mills, 28, a Beijing, London and Rio Olympian for Australia's Boomers, was a key player off the bench in the Spurs' 2014 NBA Championship over LeBron James' Miami Heat.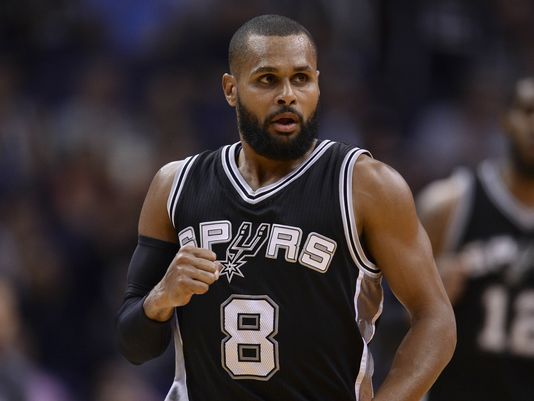 An outstanding role model, today he additionally was confirmed as a Gold Coast Commonwealth Games ambassador, even though he won't be participating with his beloved Boomers due to date clashes with his NBA commitment.
The Comm Games will run from April 4-15 next year, basketball restored as a sport for the first time since the Boomers (and Opals) won Gold in 2006.
Mills on Tuesday also will appear at Colonnades Shopping Centre to promote his new series of books for kids aged 6-9, before addressing the ABA students ahead of the lunch.
I'm guessing local media finally will pick this up if they can get Patty and Crows AFL hero Eddie Betts together for a promo.
Tickets for Patty's lunch, which include a two-course meal, beer, wine, soft drinks, tea and coffee and will be hosted by fellow triple-Olympian and SA basketball icon Brett Maher, can be purchased through www.patty_mills.eventbrite.com.au
* * *
Ms BECHAMEL informs me Perth Lynx may soon be signing a past WNBL Rookie of the Year.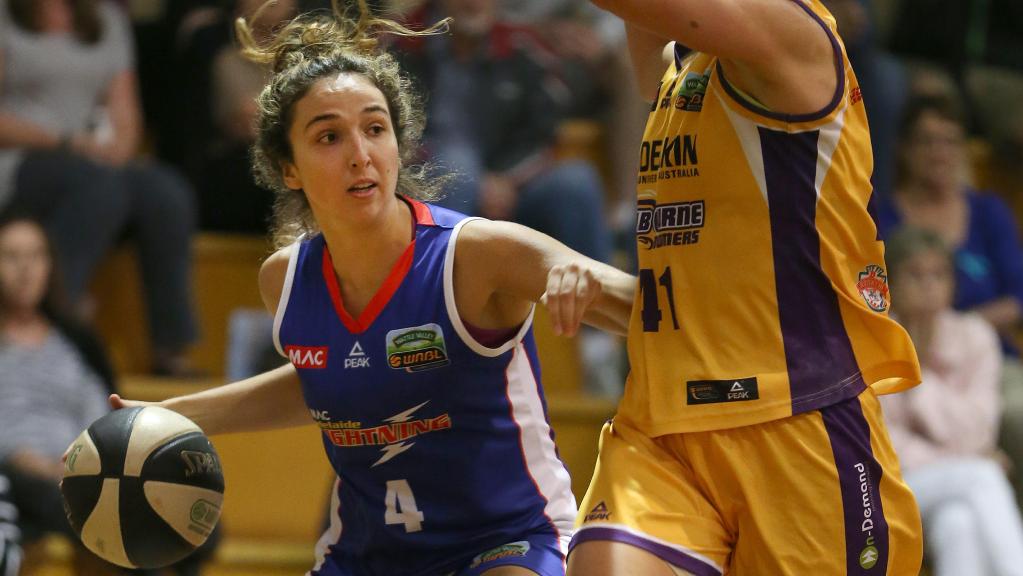 Alex Ciabattoni has been enjoying a solid SEABL season in Hobart, Perth personnel keeping an eye on the two-year Adelaide Lightning guard's development.
* * *
THE New Zealand Tall Blacks for the FIBA Asia Cup have a distinctly NBL feel, starting, of course, with Breakers and national coach Paul Henare.
His team is Luke Aston (Southland Sharks/NZNBL), Finn Delany (NZ Breakers), James Hunter (NZ Breakers), Shea Ili (NZ Breakers), Dyson King-Hawea (Nunawading Spectres/SEABL), Isaac Letoa (Wellington Saints/NZNBL), Jordan Ngatai (NZ Breakers), Derone Raukawa (NZ Breakers), Ethan Rusbatch (NZ Breakers), Tohi Smith-Milner (Melbourne United), Reuben Te Rangi (Brisbane Bullets), Sam Timmins (University of Washington Huskies/NCAA).
New Zealand's group for the tournament in Beirut is Kazakhstan, Korea and host nation Lebanon.
Australia faces Japan, Hong Kong and Chinese Taipei.
The tournament tips off on August 8 with the Tall Blacks against the Kazakhs and the Boomers facing Japan, 16 countries competing for the right to hold aloft the Asia Cup.
* * *
THE regular season of the WNBL's 2017-18 schedule will be over before 2017 ends.
The last matches before the condensed three-month season rolls into its playoffs in January will see Townsville host Perth and Bendigo entertain Sydney Uni on New Year's Eve.
Tipping off on Friday, October 6, the MAC Adelaide Lightning host Brydens Sydney Uni Flames, the University of Canberra Capitals entertain Bendigo Bank Spirit while the Jayco Dandenong Rangers open with the crosstown rivalry recharged, the new-look Deakin Melbourne Boomers heading to Stud Rd.
How awesome do the teams look this season, ahead of FOX coverage as well?
It's a great time for the WNBL.
"After a two-year absence from TV, the league is thrilled FOX Sports will provide us with a platform to showcase Australia's longest-running elite female competition, a league that will be packed full of globally elite talent," said WNBL Head, Sally Phillips.
"It's great to see so many Opals heading back to Australia to play, (such as) Abby Bishop, Liz Cambage, Jenna O'Hea, Rachel Jarry, Nat Hurst, Katie-Rae Ebzery and Cayla George to name just a few."
OK now. Come on. How much longer does Phillips have to endure the title of "Head"? Just rebadge her as WNBL CEO, or WNBL GM for heaven's sake.
Seriously, there needs to be a head count on which boffin came up with this "head" job and some heads should roll.
* * *
THERE definitely will be an NBL Blitz - or Australian Basketball Challenge, call it what you will - and it will be in September, from Thursday the 7th through Saturday the 9th.
But no, it won't be at MSAC as we earlier suspected.
Someone on the inside at Ray White Real Estate at Traralgon informs me the Victorian country town will be staging the event. Hearing there's some Victorian Government involvement in the decision to head to the Gippsland Region.
* * *
BUT that's not all. A little birdie told me - OK, it was a Panamanian condor, how's that for a source! - that the NBL and WNBL then will share a joint 2017-18 season launch on Septermber 11 at the Crown in Melbourne.
Now you're talking.
* * *
OPALS off-guard/small forward Stephanie Blicavs celebrates her 27th birthday today, yesterday giving herself and the Aussies and early gift by nailing 3-of-3 threes in the win over Japan at the Asia Cup.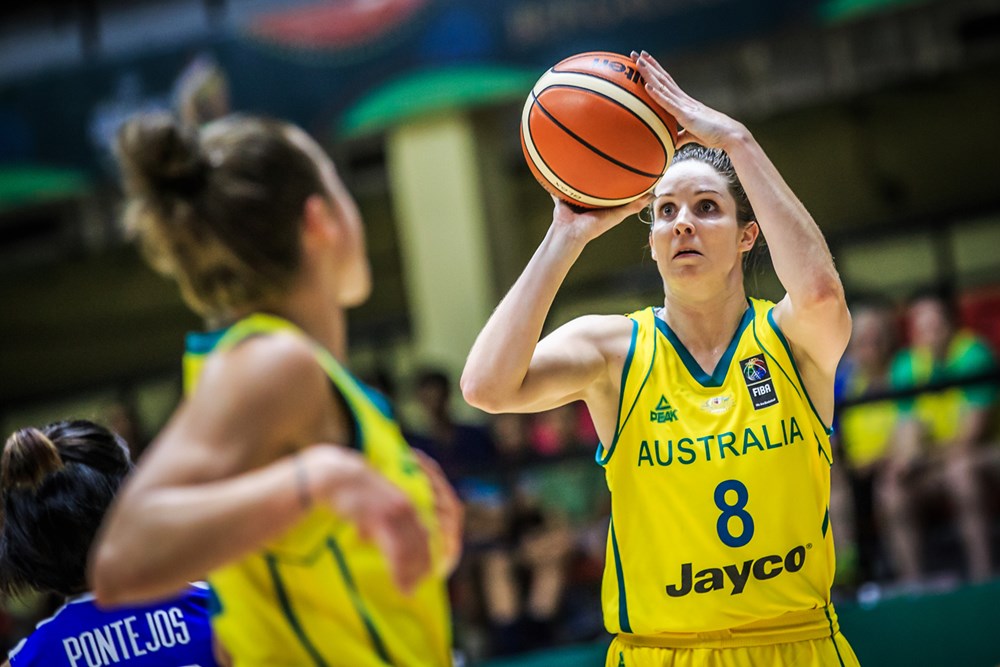 If you've been watching the games on FOX – how fabulous is that, by the way? – Blicavs still has her maiden name of Cumming on her uniform, due to a papers filing oversight.
Still, it's her first birthday as a Blicavs after 26 as a Cumming so it's easily forgiven.
* * *
THE call of the Brisbane Bullets' match against China by Matt McQuade and Cameron Tragardh on NBL.TV was excellent.
Trigger has come a long way in a short time while McQuade as the play-by-play man always has been a winner.
That was an inspired teaming.
* * *
GUESS the cat is out of the bag that Olaf Lange is actually coaching the Opals in India, in the absence of his wife Sandy Brondello, our new national head coach.
Brondello has duties with Phoenix Mercury in the WNBA and was never making this trip. But having Lange coach, someone who knows the systems she wants run and how to execute them, was a smart move.
All due respect to assistant coaches Cheryl Chambers and Paul Goriss but neither would be across the stuff Brondello wants run, and done, like Lange. Plus he is a seasoned, successful veteran coach in his own right.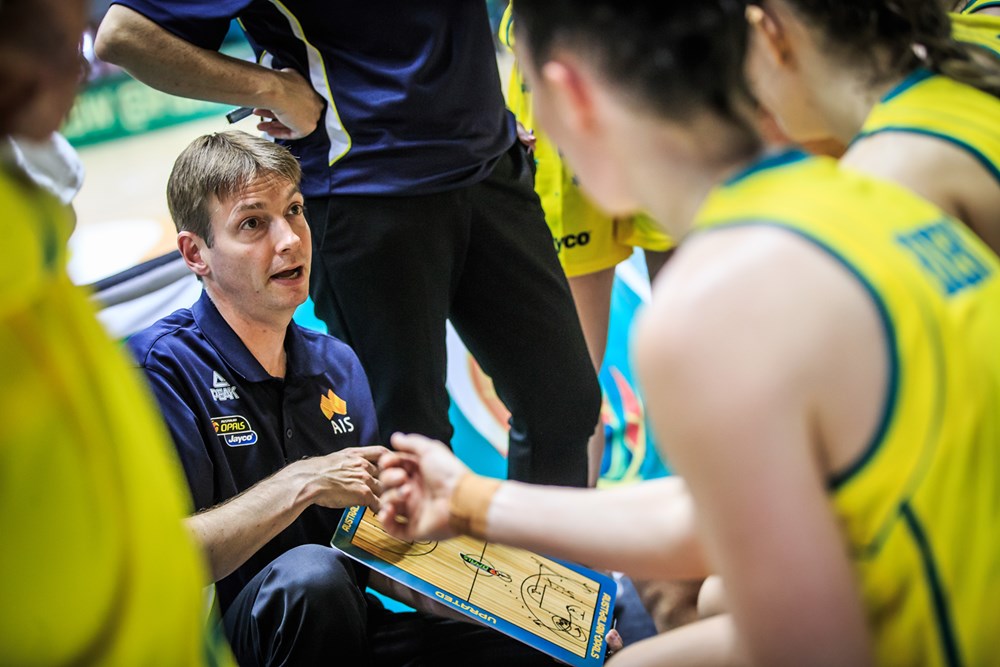 Just not sure why Basketball Australia bothered to um and arr about who exactly would be coaching, as if that potentially would be some kind of issue.
It's that same thinking which three years ago turned what should have been a positive story about Abby Bishop adopting her niece, into some ill-conceived and idiotic PR nightmare about carers and elite sportspeople and blah blah blow-a-hole-in-your-own-foot-with-a-shotgun.
Transparency = respect.
* * *
THE only question about the current crop of shiny new Opals - a quarter-final win tomorrow over minnow North Korea away from qualifying for the 2018 FIBA World Cup - is how Lauren Mansfield hasn't yet tipped Tessa Lavey out of the starting quintet.
Lavey's elevation to the No.1 guard spot at the Asia Cup, in the absence of Leilani Mitchell and Erin Phillips, has seen her struggling to fulfill the expectation so far. Maybe she is simply trying too hard.
Mansfield - like Kelsey Griffin, Sara Blicavs and Alanna Smith - has been one of the tournament revelations.
* * *
WE know Boomers coach Andrej Lemanis is not a huge fan of appointing captains but if Australia should happen to win the FIBA Asia Cup, maybe Dave Andersen and Brad Newley should be the first to raise it?
* * *
OH, and Adelaide 36ers fans? Stay tuned later this week.