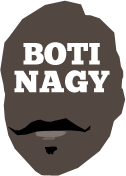 ---
Advertising opportunities available.
Please contact me.
---
Sportsdeck Dream Team Week 5
Tweet
TIME TO SETTLE ROSTERS
By Crystal Ball
Team Managers should be starting to settle their rosters after the first four rounds.
With the first four rounds now behind us, your Dream Team should now be settling into some consistency.
Melbourne's United's David Barlow and DJ Kennedy, Sydney's Andrew Bogut, Adelaide's Anthony Drmic and New Zealand's Corey Webster (below) all feature prominently in the top ranking teams.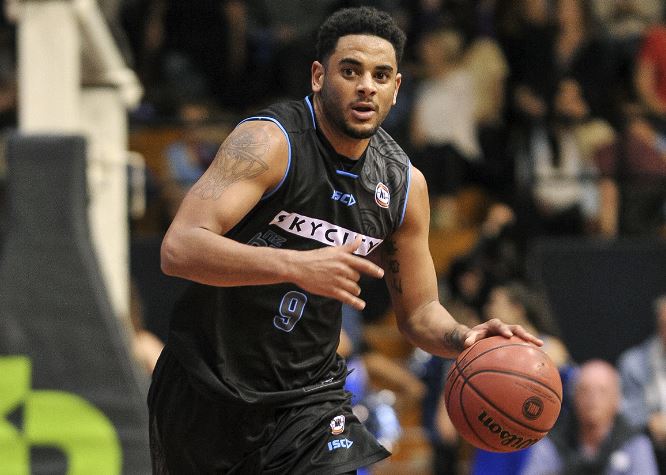 These four players have experienced a combined price rise of around $190,000.
Andrew Bogut registered the highest score of the Round Four with an impressive 124.
If the Sydney Kings work out how to get the seven-foot, NBA No. 1 draft pick, NBA Championship winner and triple Olympian more shot attempts, Bogut will start registering unprecedented Dream Team scores.
Adelaide now starts its lean stretch of just one double-header over the next six weeks. Team Managers should consider trading out high priced players such as Nathan Sobey and Daniel Johnson as their point production and value are due to fall.
In each of Adelaide's last three games, an opposition player has recorded his NBL career high in points – Finn Delany, Reuben Te Rangi, Cam Gliddon (and Lamar Patterson?).
Adelaide plays Sydney this week…
All eyes should now be on New Zealand and Perth. The Breakers have more games than any other team over the next three rounds with six.
Import forward Shawn Long has been averaging more than 38 Dream Team points per game and enjoyed a nice $12,000 price rise last week as a result. Overall, Long's value has increased by almost $40,000. Now sitting at $155,900 he may be a bit pricey for some teams. Teammate Corey Webster provides fair value at $72,000 and if he fires over the next three weeks, it will be a great result for Team Managers in terms of dollar value and Dream Team points.
Perth is another team that warrants plenty of thought this week. They have five doubles over the next six weeks and with Damian Martin out, extra minutes are up for grabs.
Clint Steidl racked up 38 DT points on the weekend with his three-point showcase, Bryce Cotton returned a respectable 50 DT points but fellow import Terrico White hasn't supplied the numbers many expected of him, with just 18 in the previous round. Nick Kay (pictured), a dual position player at forward/centre - remains bulletproof as far as DT scoring goes. Kay never disappoints over the course of a season and rarely puts in a shocker. He looks an ideal replacement for Team Managers who are trading out Daniel Johnson this week.

WEEK 5
Injuries
Melbourne United's Chris Goulding and Josh Boone are still carrying injuries, Goulding playing less than five minutes against Cairns and Boone just 22. With doubles coming up for their team over the next couple of rounds, some Team Managers will be extremely disappointed. If you are unlucky enough to have them in your team, you should trade them out immediately as their prices will continue to plunge.
Perth's Damian Martin did not suit last weekend and is not expected to play for a couple of more rounds.
Adelaide's Ramone Moore also missed Round 4 due to injury.
New players
Brisbane has brought in a new import in Lamar Patterson, starting at the standard import price of $116,700. He logged around eight minutes of court time against Adelaide so his price will change after this round as Brisbane have a double-header. At this stage, Patterson should be a 'wait and see' for Team Managers.
Captain picks
Six teams have double-headers this round – significantly not including the league's top point accumulators in Daniel Johnson and Andrew Bogut.
Cairns has a rare double-header this weekend and Romelo Trimble or DJ Newbill provide good options, as may New Zealand's import forward Shawn Long. Perth's Bryce Cotton and Nick Kay also demand serious consideration.
Premium Trade-ins
If you don't already have Romelo Trimble or Andrew Bogut you should. David Barlow continues to rise in value and with a couple of double-headers to come, he could still provide good point production and a value increase.
Value Trade-ins
Value trade-ins are becoming very thin on the ground and this will only continue as the season goes on and a player's value becomes accurately reflected in his price.
Nathan Jawai, Matt Hodgson, Reuben Te Rangi, Tim Coenraad and Clint Steidl look to be among the best options from a dwindling selection base.
Trade Outs
Jerome Randle, Devon Hall, Nathan Sobey, David Wear all provided underwhelming returns and are likely to see their prices fall after Round 5.
Alex Pledger is another likely to see a price fall, but with Boone playing restricted minutes and two double-headers coming up, some Team Managers may wish to absorb the upcoming price loss and hold on to him.