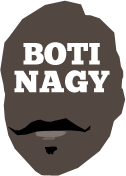 ---
Advertising opportunities available.
Please contact me.
---
Super semi success for Emerging Opals
Tweet
AUSTRALIA's Emerging Opals today let nothing stand in their way as they elevated into Monday's Gold Medal match of the World University Games in Taiwan with a rousing 79-74 semi final win over Chinese Taipei.
Not expected to get past the quarter-final stage where they bundled out the unbeaten and heavily favoured USA, Chris Lucas' Emerging Opals had to not only weather their talented opponents but also the emotion and adrenalin-rush of a raucous 18,000-strong home crowd willing Chinese Taipei to victory.
Alex Wilson, Darcee Garbin, Lauren Scherf, Kristy Wallace and Abbey Wehrung led from the front, battling back from a nervy start which saw the home side jump to a quick 8-2 lead.
Scherf would finish with game highs in points and rebounds with a 21-and-17 double, Wilson was an inspiration with six assists – and it could have been more but for some occasionally tentative finishing – and Garbin stayed her consistent self with 18 points, 13 rebounds and three assists.
Garbin's late 3-pointer, followed by a similarly huge long bomb by Wehrung, were the big shots which sent the Aussies into the Gold Medal playoff against Japan.
Wehrung had the perfect offensive game – 7-of-7 from the floor, including 3-of-3 threes, and 2-of-2 free throws - for 19 points, along with three assists and three boards.
Australia again smashed the rebound count, winning the boards 48-34.
Wallace had 10 points, seven rebounds and a game-high three steals, her relentless hustle causing Chinese Taipei conniptions.
Instead of suffering any letdown after eliminating the US, our Emerging Opals could not have been more poised or confident, Aimie Clydesdale and Keely Froling's minutes off the bench invaluable in completing the win.
"It was an unbelievable performance, to follow up a rare victory over the USA," said Lucas, who now has his team poised for the best return from a World Uni Games since the Emerging Opals won Gold in 2007.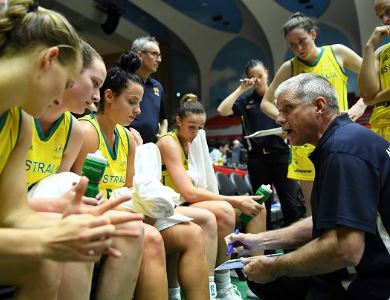 ON THEIR WAY: Chris Lucas addresses his team late in the win over USA.
(They won Bronze in 2005, 2009, 2011 and 2013, and finished fifth in 2015. Even if they lose the Final, their return will be Silver.)
"The win can absolutely be contributed to the culture of the Australian Opals and unique tightness and commitment of this group, which has spent less than three weeks together," Lucas said.
"We struggled in the first half with possession play against hard-nosed opposition but steadied in the second, making both intelligent and poised plays under extreme pressure in front of a massive home crowd for Chinese Taipei.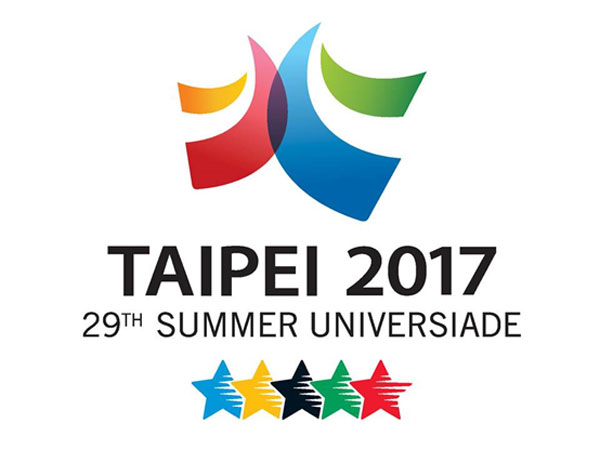 "We will enjoy the achievements of the past couple of days but we are focused on the next game in 48 hours against Japan."
The Gold Medal game will uncannily be a revisit of the recent FIBA Asia Cup Final where Japan prevailed over the Opals.
Lucas' Emerging Opals have followed a similar path as the Opals in 2006 at the FIBA World Championship where they had to first negotiate host nation Brazil in a semi final in front of a rabid home crowd, just to get to the Gold Medal game.
"I couldn't be more proud of the group," Lucas said.
Scherf was a big target inside and Australia's ball movement, patience and execution were exemplary.
Wilson's slick drive and picture-perfect pass to Garbin at 8:09 in the second quarter for a three-point play and Australia's first lead was stuff for the time capsule.
Regularly drawing double-teams, Wilson was a maestro while Wallace could not fail to impress with her work ethic, passion and ability to push the ball.
"Seriously that crowd? I've never witnessed anything like it," Scherf said of the loud, vocal and animated Chinese Taipei fanbase which rocked the venue throughout.
"We just had to lock down in defence and we knew that if we'd get some stops on D, then we'd be in front.
"Chris being able to be thinking on the spot and being a great coach has really helped us tonight.
"I'm so happy we did it in front of a great crowd."
Japan smacked Russia 84-63 in the other semi final. Considering Russia pipped the Emerging Opals 63-58 in intragroup play, it strongly suggests another huge hurdle for Gold.
Livestream vision of the showdown will be available through Basketball Australia from 10pm Monday, AEST.
EMERGING OPALS 79 (Scherf 21, Wehrung 19, Garbin 18, Wallace 10; Scherf 17 rebs; Wilson 6 assts; Wallace 3 stls) d CHINESE TAIPEI 74 (Huang, Cheng 13, Wang 12; Lin 6 rebs; Lin 7 assts; Chen 2 stls).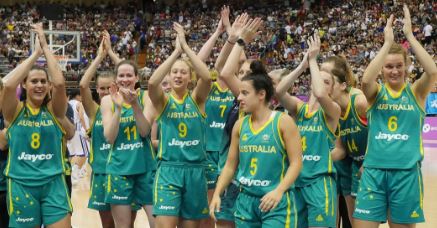 WINNERS! The Emerging Opals have won a medal before even playing the Gold Medal match!