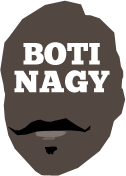 ---
Advertising opportunities available.
Please contact me.
---
Superpower Rankings, Tips NBL/WNBL 8
Tweet
THE NBL in 2016-17 is a tipster's nightmare and a promoter's dream, Round 9 this week presenting a menu of mouth-watering matchups.
The WNBL also is unfolding in a fascinating manner, with the well-stocked two-time defending champion Townsville a genuine chance to miss the top four.
Star guard/forward Mia Murray, on the threshold of her 250th game, this week called the Fire's situation "desperation stations" and few are regarding that as any sort of overstatement.
Meanwhile in Sydney, where the Flames are surging but the Kings are spluttering, the club now is nervous NBA guard Steve Blake may not be back.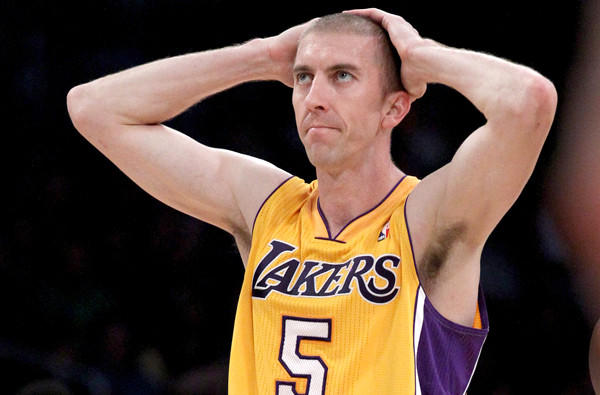 The Kings were holding out hope for his possible return this season and said they had no plans to replace him.
That established, Sydney also said Blake needs space to sort through a difficult family situation. Today, coach Andrew Gaze said: "It's certainly unlikely that it'll be solved in the short term.
"We've got great depth and think we can cover Steve in the short-term. But clearly, if you lose another one, it makes it a little bit more challenging."
It appears the search for a replacement then is underway.
DUAL-Wildcats championship-winning teammates Jermaine Beal and Tom Jervis head into Perth tonight for the first time as the enemy, entering as starters with Brisbane Bullets.
It will be interesting to see whether the Red Army treats them with respect for what they brought in the past, or turns on them if they are starring for the Bullets.
MELBOURNE has secured former Michigan State star Kalisha Keane (below) for the rest of the WNBL season.
The 2011 Big Ten Player of the Year, Keane, 27 and 185cm, has represented Canada and played in Turkey and Israel.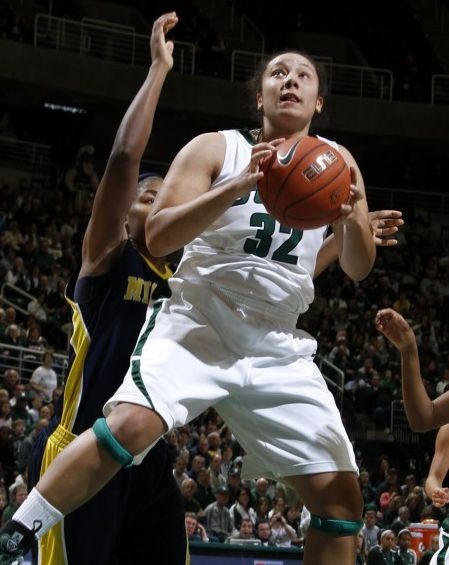 Melbourne is inviting its members and all Boomers' supporters to meet Kalisha at Sunday's "Dads & Daughters Day" from 2:30pm at the State Basketball Centre where the club hosts former coach and assistant coach Cheryl Chambers, with her Sydney Uni Flames outfit.
IT was a huge round of NBL last weekend and this week's rankings have undergone a dramatic overhaul, based solely on current form.
Of course, this week's games suggest the rankings will be equally volatile next week.
NBL RANKINGS This Wk-Prev (Record)
8 (1) KINGS 8-6: Lost 2 in a row and 3 of past 5, now Blake is gone. Need to right the ship.
7 (3 BREAKERS 6-5: Critical round ahead and must at least emerge with a split.
6 (4) BULLETS 6-5: Let themselves down badly at home, now its Perth/Cairns challenge.
5 (2) WILDCATS 6-5: Feeling the absence of Damo and must rise again in face of adversity.
4 (7) HAWKS 6-6: Breaking "the curse" was big but means little if they falter this week.
3 (5) UNITED 5-7: Starting to look dangerous again and overdue to take out New Zealand.
2 (6) TAIPANS 5-6: Have a score to settle in Brisbane and all the tools to achieve it.
1 (8) 36ERS 5-6: Definitely road warriors but beating Perth anywhere is a measuring stick.
WNBL RANKINGS This Wk-Prev (Record)
8 (8) LIGHTNING 0-10: Defence is much improved but only Laura Hodges can score.
7 (7) BOOMERS 3-7: New import, week off, there's really no more excuses.
6 (5) FIRE 5-6: Can get a split on the road but really need a sweep to be contending.
5 (6) CAPITALS 6-4: Maybe the biggest surprise of the season and rolling along nicely.
4 (3) RANGERS 7-3: Got it done over Adelaide, but only just and hardly impressive.
3 (4) FLAMES 5-3: Can consolidate ladder rise in Melbourne this weekend, and should.
2 (1) SPIRIT 8-4: Seem to have the wood on Dandenong and at home can go 3-0.
1 (2) LYNX 7-4: Split last round was acceptable but beating Fire again would be huge.
THIS WEEK'S TIPS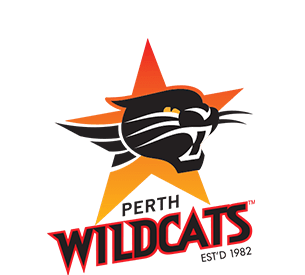 V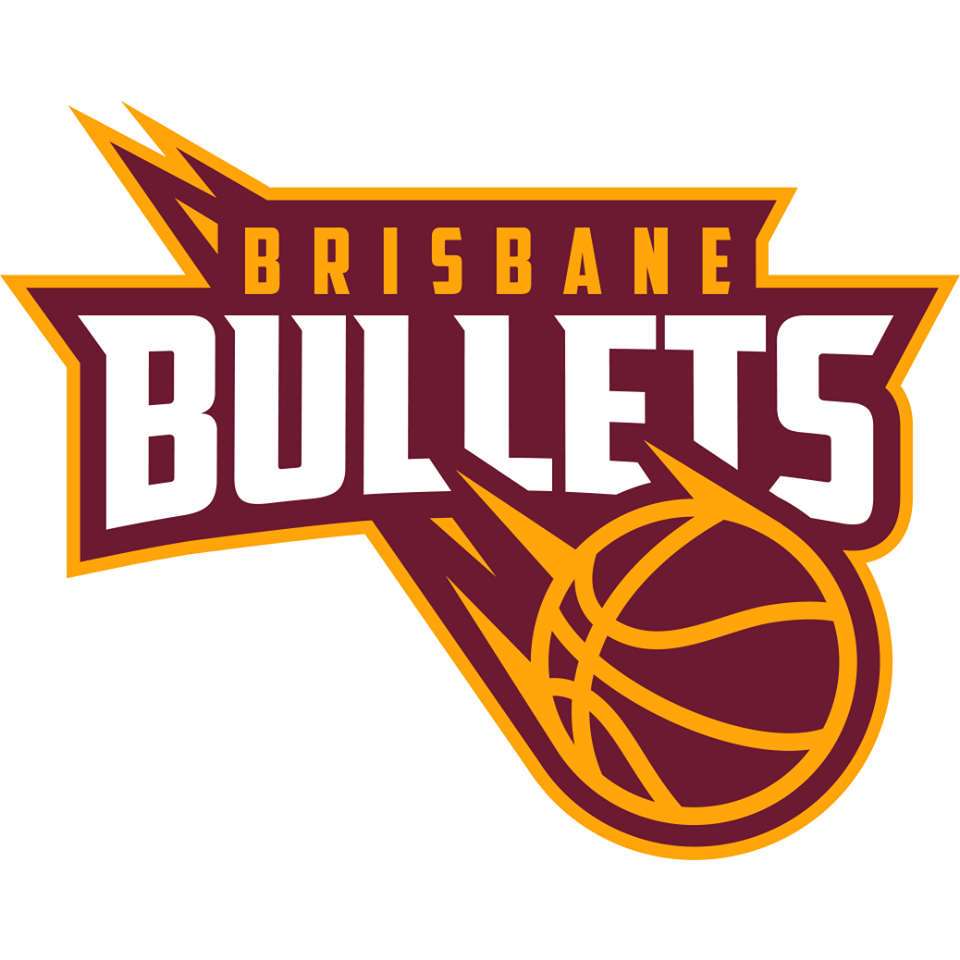 BOTH Brisbane and Perth were surprise losers at home last round so this game should provide plenty of insights, albeit bearing in mind Damo is out of the Wildcats' team and Cam Bairstow still not a certainty. Those factors aside, both teams have had a week to prepare for this and while Perth boasts the edge in size, Brisbane has the edge in execution right now. Jarrod Kenny's return has been important for the Wildcats, as was Jesse Wagstaff catching fire last week. A very rare two losses in a row at home for Perth or a Brisbane road upset? Tantalising but I'm leaning toward the Bullets.
THE series is locked at 1-1 with both teams winning at home so if New Zealand is to maintain any sort of edge, it must beat Illawarra at North Shore Events Centre. Faltering in Cairns and with a question-mark over Corey Webster's status and state of mind after his arrested development this week also factors in. Beating Perth in Perth was huge for the Hawks so do they grow in self-belief or suffer a letdown after that long overdue breakthrough? Again, tantalising but New Zealand must win this or risk putting its playoff promise in peril.
EVERYONE is checking and double-checking the power boards and generators in Brisbane to ensure there is no chance of a blackout as Cairns rocks up, anxious to bring its record back to an even keel at 6-6. Torrey Craig and Shaun Bruce again will be important against their former club and how Travis Trice plays also a barometer for Cairns. There's a lot to like about this contest too, the second of the Queensland derbies with the Bullets ahead 1-0 and by an 8-point differential. That has been the pointy-end of the rivalry, which Brisbane can negate by going up 2-0.
THE league's second oldest rivalry is rekindled, with memories in Adelaide still fresh of the Matt Knight dive and Jerome Randle "charge" which helped Perth get the win at home106-103. It was a classic contest and while Wildcats such as Casey Prather and Jaron Johnson can cause the 36ers issues with their athleticism, Adelaide has looked much better with Terrance Ferguson starting. Knight, Jesse Wagstaff and Jameel McKay present varying defensive challenges but Randle can be unstoppable, Nathan Sobey focused is a weapon and the 36ers also are drawing more from their bench now. This may be the night Adelaide breaks its "home hoodoo".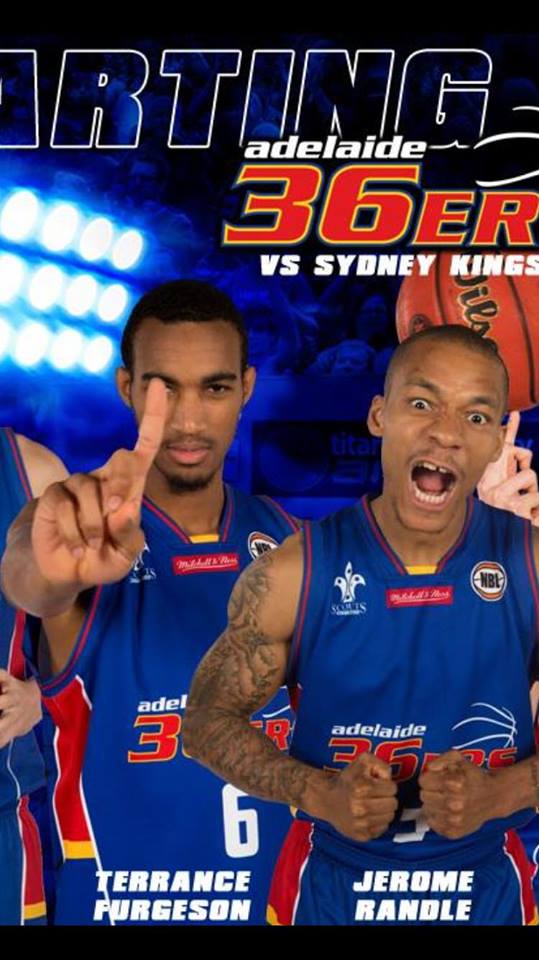 HOPEFULLY... Next time the 36ers might spell Fergie's name correctly...
NEW Zealand is 2-0 over Melbourne but that was in the pre-Ware days. Casper is no friendly ghost. In fact the consequences of leaving him space will be ghastly for the Breakers who snuck by last time on a couple of wicked coaching moves by Paul Henare which paid off handsomely. Times - and teams - have changed. United is feeling good about itself and can finally end the run of consecutive losses to New Zealand at six. Stopping Chris Goulding, Dave Andersen, matching the work ethic of Majok Majok are all challenges for the Breakers, who also will have Tai Wesley fired up to get Melbourne across the line.
STEVE Blake hadn't set the NBL on fire but he did give Sydney plenty of nouse off the bench and was finding his range on the threeball when dire family circumstances called him home to the US. It leaves the Kings' backcourt rotation a little lighter but Jason Cadee earlier was responding to greater duties so it may not be immediately too apparent. That said, Rotnei Clarke is running into form, Mitch Norton is a key cog for the Hawks and Rhys Martin is one of the smartest guards in the league. Brad Newley and Kevin Lisch will be Illawarra's biggest headaches but at home, the Hawks can topple Sydney from the top of the tree.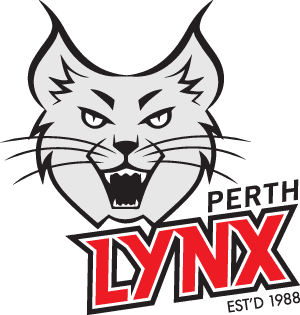 V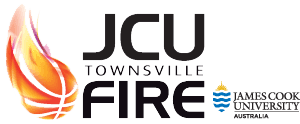 TOWNSVILLE needs to turn around last week's home loss or risk its record slumping to 5-7, its worst in six years. All talk of a "threepeat" needs to go on hold as the Fire find their way just back into the top four, season 2016-17 so far proving talent alone is insufficient in a league full of it. Again the challenge of stopping MVP favourite Sami Whitcomb will be paramount and Townsville will need big games from Suzy Batkovic and Kayla Standish to offset her potential match-winning abilities. Beaten at home by Bendigo, Perth is vulnerable. But so too is Townsville. Grand final rematch? Indeed. Grand final preview? Unlikely.
A CHANGE in import to Canadian Kalish Keane should act as some sort of spur for Melbourne now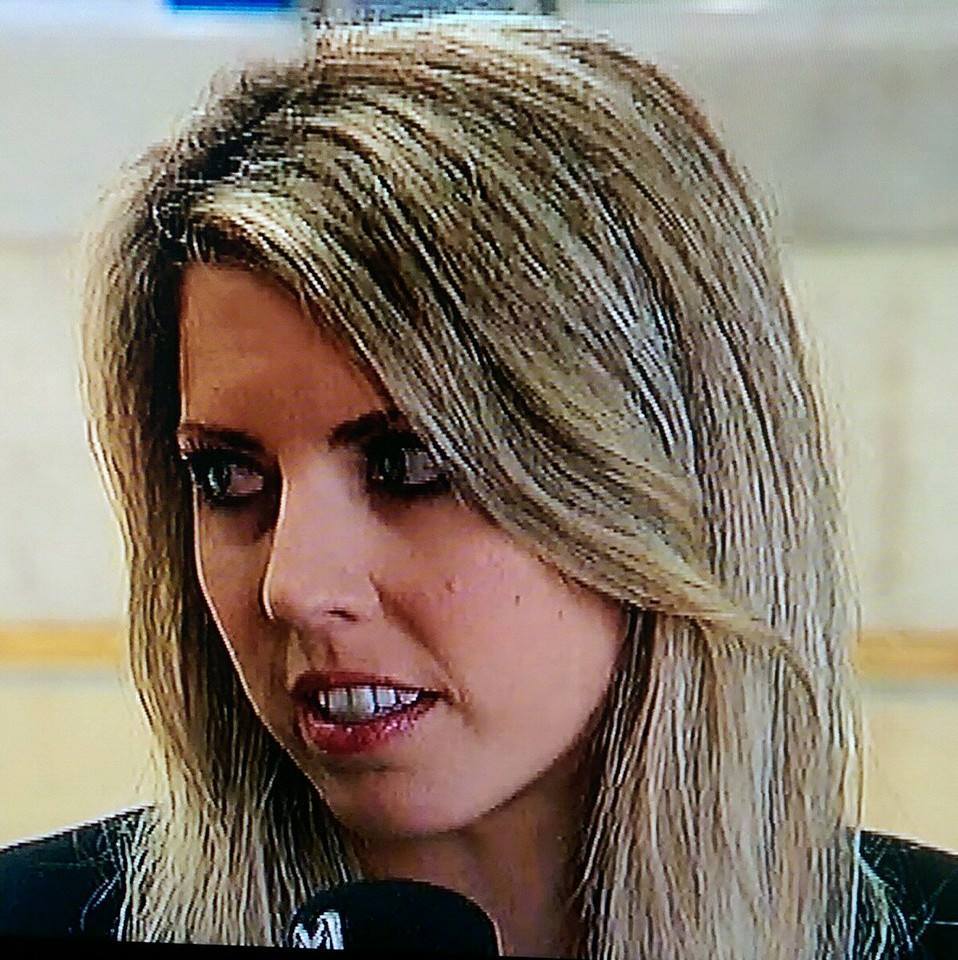 Chante Black has been shipped off to the Scapegoat Exhibit. Canberra has bumped off last season's grand finalists in its past two home games and has Marianna Tolo in All Star Five form and in the MVP conversation. Mikaela Ruef leads the rebounding, Lauren Mansfield is having a spectacular season and Carly Wilson (pictured) playing her 350th game. Tolo is playing her 150th. The Caps cannot even allow themselves to consider losing this.
DANDENONG still remains enigmatic, laden with talent and well-balanced but sometimes far from in tune. Sydney is a genuine playoff contender with a volatile import in Asia Taylor and a superstar playmaker in Leilani Mitchell. And it's not as if coach Cheryl Chambers is unfamiliar with the Rangers' personnel. Lauren Scherf had a career-game against Adelaide but will have her hands full against Jennifer Hamson. Dandenong will need big scoring games from Steph Cumming and Sara Blicavs because a Flames road win is looming.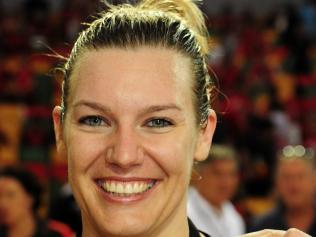 THERE's a wonderful symmetry in the fact Mia Murray (nee Newley) will play her 250th WNBL game for Townsville against Adelaide, her hometown and the home team she grew up supporting and even captaining at 22. Lightning coach Chris Lucas lured Mia (right) to Townsville where she won two championships and a Rachael Sporn Medal, again, an award named after a Lightning superstar she grew up watching. Adelaide was fiercely competitive on the road last week, without reward, and will challenge the Fire. Ultimately though, it will get burnt.
SYDNEY can make it a road sweep against a Melbourne team busily checking the playing calendar for its next scheduled game against Adelaide. The Boomers might still be thinking playoffs but to get anywhere near there, these are the games where they need payoffs and if Cheryl Chambers knows any opponent intimately, it's this one. She likely will have a strategy mapped out and Melbourne will need some individual heroics to keep this from going Sydney's way.
TWICE already - once in a super low-scoring game, once in a high-scoring affair - Bendigo has proven to have the answers for Dandenong. The Spirit will be rested, will be at home, well-prepared and will take some power of beating. If the Rangers pull this off, Akubras off to them. With their sometimes erratic nature, this IS the kind of upset Dandenong can swing if everyone is firing. But again, the odds suggest the other result is far more likely.
KNOCK KNOCK
Who's there?
Stevedore
Stevedore who?
Steve adores his family so rushing home in a crisis was a no-brainer.